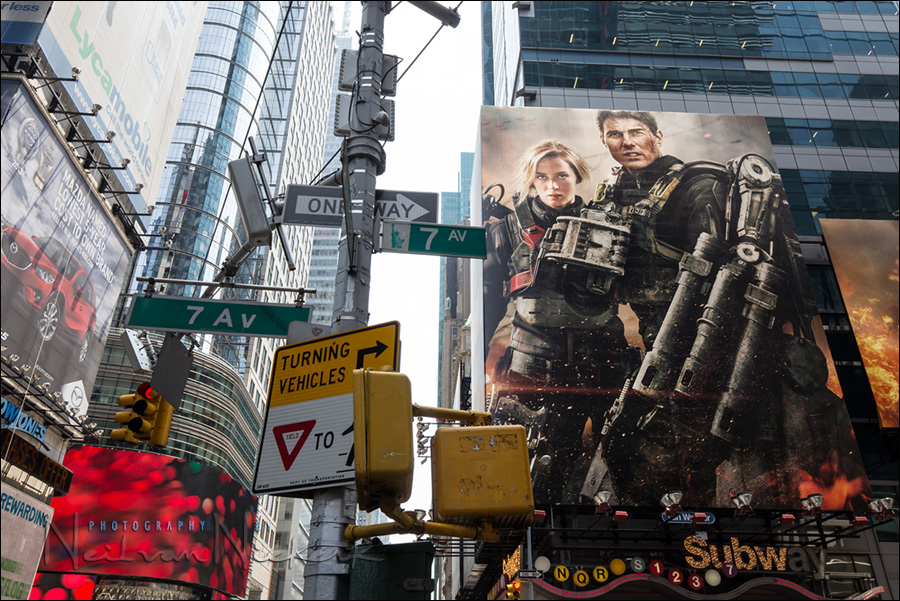 review: Canon EF 16-35mm f/4L IS
With this wide-angle zoom, I felt like Canon redeemed itself. And you may well wonder why I have such a strong opinion about this. Well, my experience with Canon over the years has been a clouded one. A number of years back I moved back to Nikon again when I couldn't handle the Canon 24-70mm f2.8L going out of calibration every so often. Then, there was the untrustworthy AF performance of the Canon 1D mark III. In fact, I'm still waiting for Canon to send me an apology note for that camera. In fact, for all three bodies that I owned.
But I digress … we're talking about Canon wide-angle zooms. The final straw for me with regards to Canon, was when I had worked through five copies of the Canon 16-35mm f/2.8 II and all five copies had issues and were soft to the edges. It's all detailed in this post: Canon and Nikon. Then, I finally got to use the Nikon 14-24mm f/2.8G (affiliate), and my struggles with soft Canon wide-angle zooms were over. I finally had a wide-angle lens that was razor sharp to the edges. And a zoom, to boot!
So with that, I was done. I had given up on Canon ever producing a wide-angle zoom that could perform. Sharp to the edges. No optical smearing. Just do what it is supposed to do – be a wide-angle zoom lens. Something the Nikon 14-24 f/2.8G excelled at. And that is something the Canon 17-40mm f/4L and the Canon 16-35mm f/2.L II didn't quite do as well.
Then the Canon EF 16-35mm f/4L IS  (B&H / Amazon) arrived, and I was curious. Could this finally be? And yes, Canon has redeemed itself. Finally, here is a Canon wide-angle zoom that is an excellent performer. You know, worthy of that red stripe.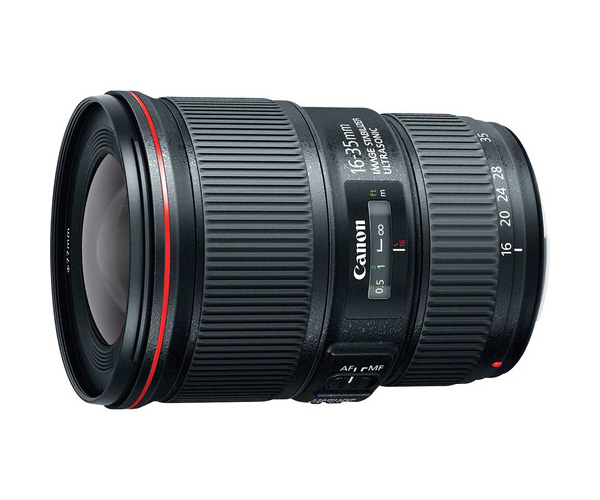 Specifications and features
The Canon EF 16-35mm f/4L IS (affiliate) features a constant  f/4 maximum aperture for consistent performance throughout the zoom range. My test images would suggest that it is closer to an f/4.5 optic though.
Two UD elements and three aspherical elements, including one large-diameter aspherical element, have been incorporated into the optical design to minimize aberrations and distortion throughout the zoom range.
A fluorine coating has been applied to the front and rear lens surfaces to reduce ghosting for maintained image contrast and color fidelity.
Camera shake has been reduced by up to four stops with the built-in Optical Image Stabilizer, which is especially handy in low light.
Full-time manual focus permits critical focusing precision, even in AF mode.
With a 77mm filter, this lens is purported to be highly dust- and water-resistant. (Not something I could purposely test though.)
A nine-bladed diaphragm helps to render great out-of-focus backgrounds (i.e. excellent bokeh).
Optical performance of the Canon EF 16-35mm f/4L IS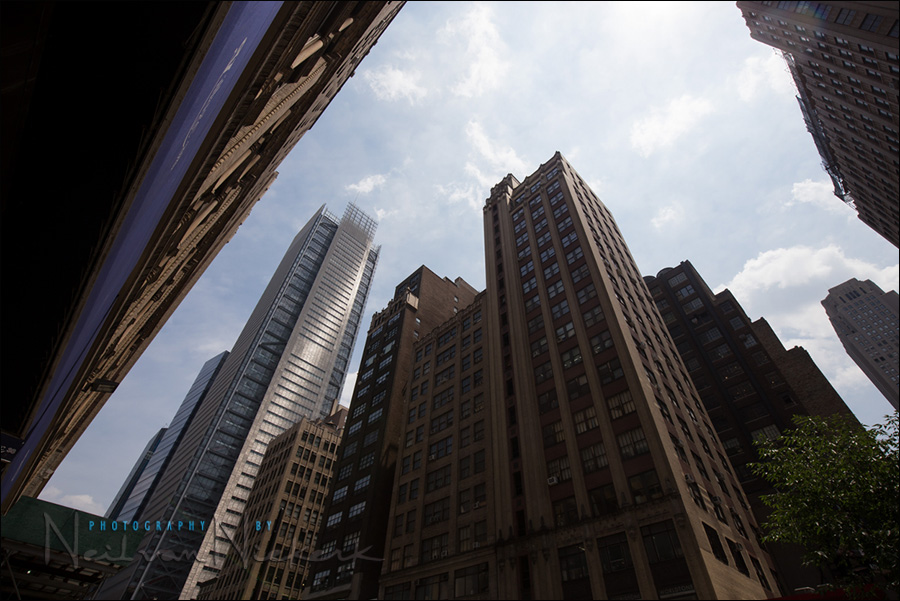 In photographing various cityscapes in New York, I was impressed with the image quality. There was some barrel distortion at the widest zoom setting, but nothing disturbing.
There was mild image softness to the left-hand side of the frame at f/4 when tested with my Canon 6D (affiliate).
I've added three sets of RAW files, shot at f/4 and f/5.6 (and some at f/8) and at various zoom settings (16 / 24 / 35mm), and these can be downloaded from this link – raw files – so that you can look at the files yourself. I think you'll be impressed as well.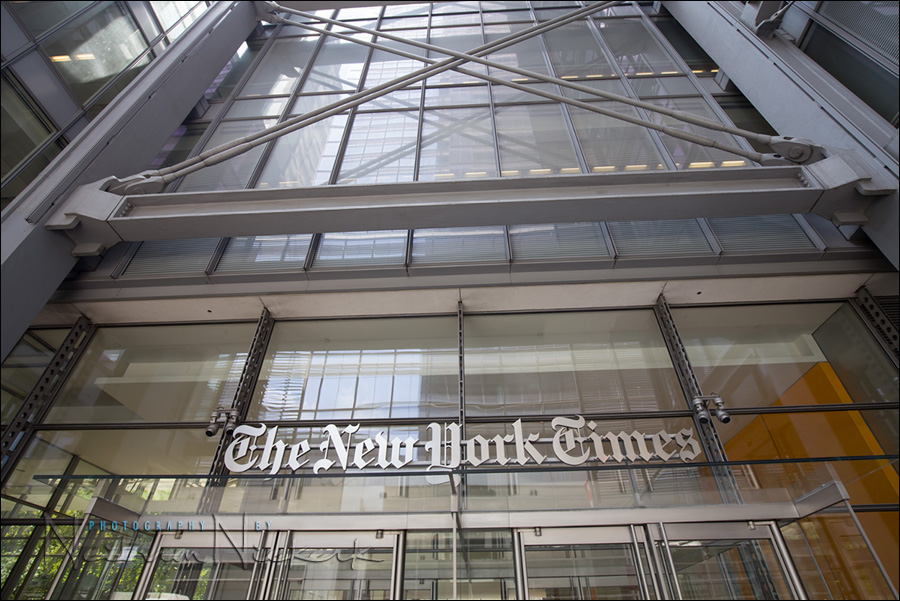 The next few frames were shot on a photographic outing arranged by Unique Photo, NJ's largest photo retailer. Check out their program – they regularly arrange photo excursions and classes.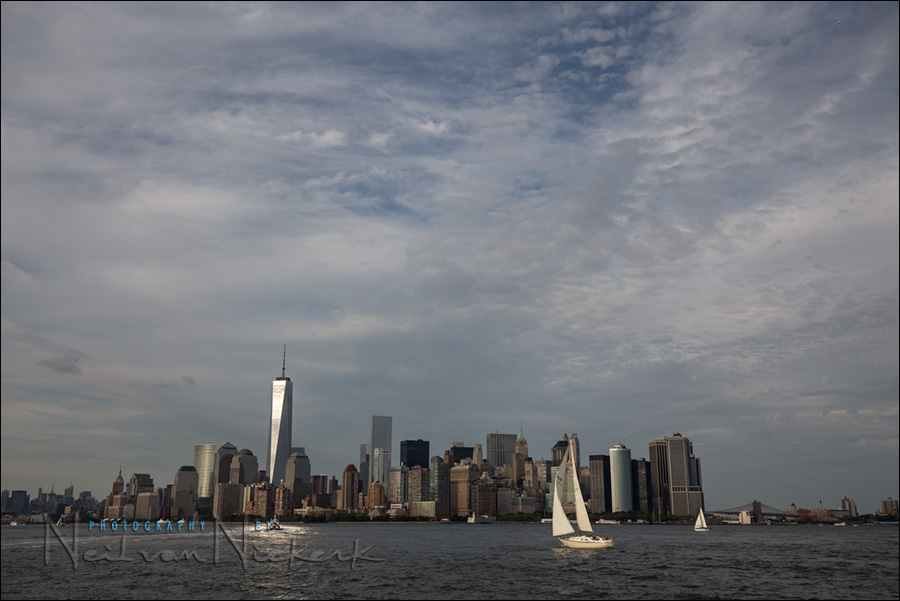 I just love this photo – sun reflecting off the Freedom Tower, and a police motorboat moving directly into the reflected light on the Hudson River. All neatly balanced by the sailboat on the other side of the frame.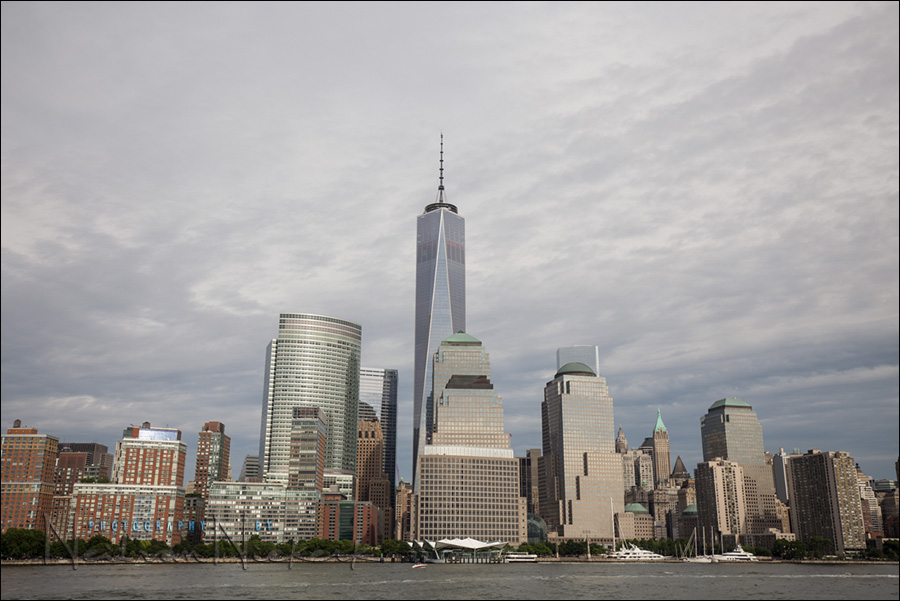 While I didn't get to test the 16-35mm lens' stabilization in low light, it did make me more confident that any swaying of the boat would be minimized.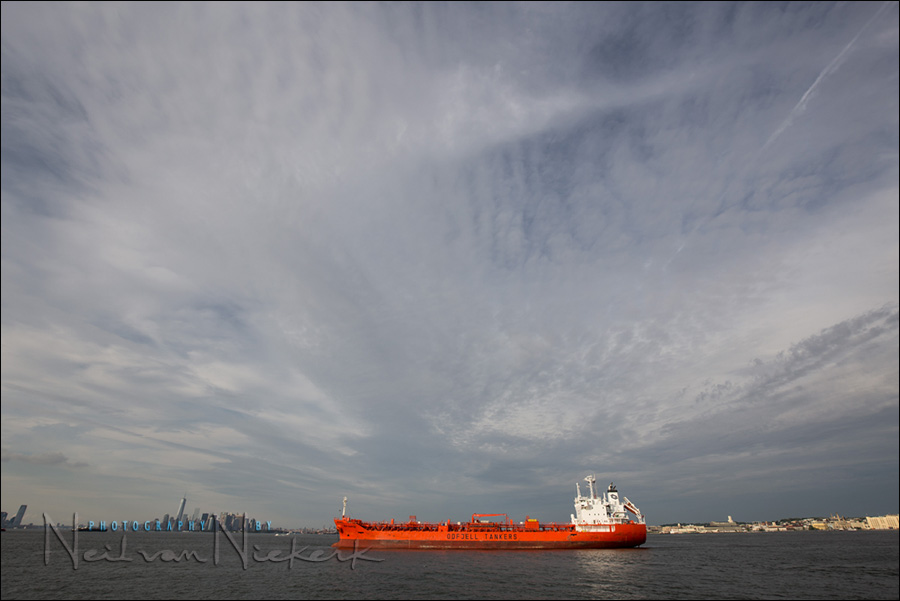 Summary
I love my  Canon 24-70mm f/2.8L II (affiliate), which is razor-sharp and a superb update to the problematic previous version of that lens. Similarly, the  Canon EF 70-200mm f/2.8L IS II (affiliate) makes me happier than the first version of that lens could. (I was never satisfied by the wide-open sharpness of the mark 1 version.)
But there had been a gap for me in my lens line-up. I didn't have a Canon wide-angle zoom lens. Now I do, and Canon EF 16-35mm f/4L IS  (B&H / Amazon) is one I can confidently use.
Some of you may well wonder why I have a complement of Canon lenses if I shoot with Nikon. With the Photography Workshops that I present; and with the Tangents blog; and having to answer questions about Canon, it is imperative that I remain au fait with this system as well.
Reviews of other Canon gear