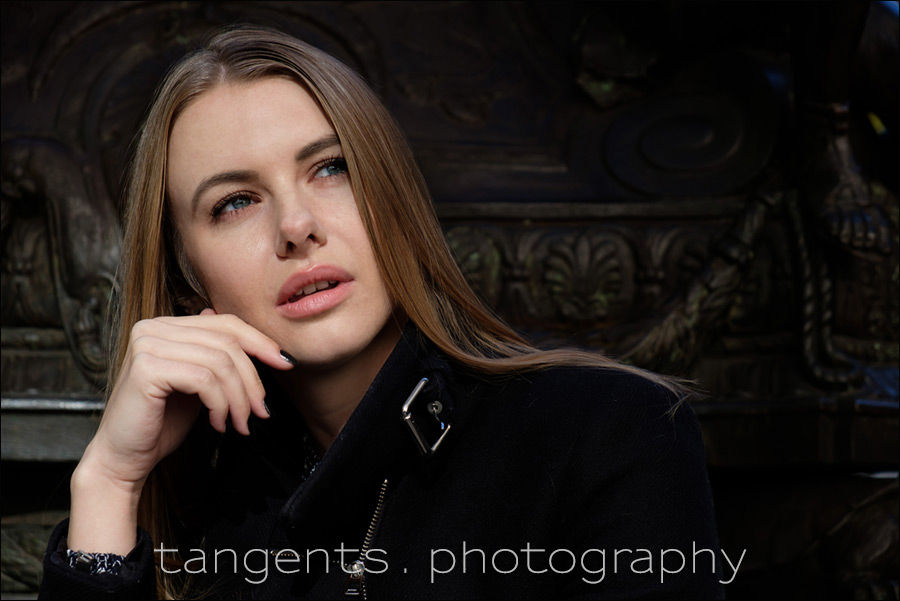 review: Fuji X-T2 camera
The  Fuji X-T2  (B&H / Amazon) is one of the most likable cameras I have ever handled, and up there with the best cameras. Ever. Fuji made immediate impact with their Fuji X-100 camera, which had sexy retro appeal, especially with the optical viewfinder. Since then, Fuji has released cameras which retain that kind of appeal, which culminated two years ago in the Fuji X-T1 – a camera which also really impressed me, as mentioned in my review: Fuji X-T1 camera.
Now we have the Fuji X-T2 which in some ways, is a considerable jump up from the Fuji X-T1. In comparison to the X-T1, the X-T2 has a bit more heft, and the AF is noticeably faster and more accurate. It also has dual memory cards. Add some other improvements, and then the X-T2 become a compelling new camera.
With this review of the Fuji X-T2 (B&H / Amazon), I want to give an overview of the actual user experience, as used during a photo session with Anastasiya. I had the Fuji X-T2 with the kit lens that comes with it – the Fujinon XF 18-55mm f/2.8-4 OIS  (B&H / Amazon). I was really impressed with the sharpness of this lens, even wide open! Some of the images from this photo session appeared in this article: Available light portrait photography. We only used the available light during this photo session, since I wanted to be able to move freely without the constriction of using off-camera flash.
Before we look at more of the images, let's check out the specifications and details of the Fuji X-T2 …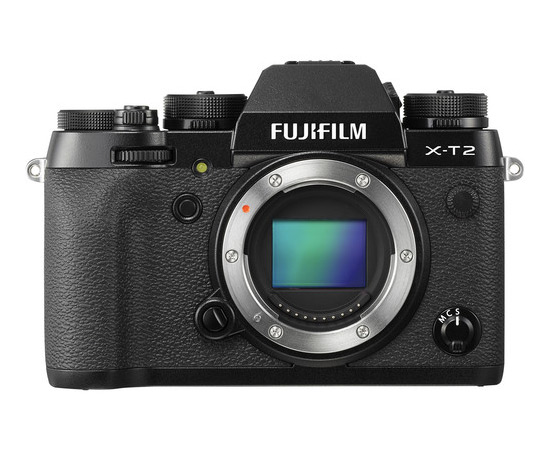 The Fuji X-T2 (affiliate) is a beautiful camera, with enough knobs and controls to satisfy any camera geek. Even with that, the ergonomics are good, and the camera feels good in the hand. There's a nice weight to it, but it isn't all that heavy. It really just feels solid in its own petite Fuji way. The buttons and knobs have a quality feel to them. The layout of the controls are fairly obvious, making this camera easy to use, straight out of the box.
The viewfinder is electronic, but lag with the Fuji X-T2 viewfinder is surprisingly little. EVF cameras have come a long way! Still, there is none of that "oh wow" awesomeness that is the hybrid optical viewfinder, with the Fuji X100 series and X-Pro series cameras.
Fuji X-T2 spec highlights
24.3MP APS-C X-Trans CMOS III Sensor
X-Processor Pro Engine
0.77x 2.36m-Dot OLED Viewfinder
3.0″ 1.04m-Dot 3-Way Tilting LCD Screen
Internal UHD 4K Video & F-Log Gamma
Built-In Wi-Fi Connectivity
325-Point Intelligent Hybrid AF System
Up to 8 fps Shooting and ISO 51200
Weather-Sealed Body; Two UHS-II SD Slots
Film Simulation and Grain Effect Modes
For a more direct comparison in specs between the Fuji X-T1 and X-T2, we will notice that many of these are incremental improvements and advances … all of which add up to a considerable jump in capability. For me, one thing which immediately stood out to make this camera more appealing to serious and professional photographers – dual memory card slots!
Fuji X-T1 vs Fuji X-T2 comparison
Fuji X-T1
16.3 Mpx sensor  •
1080p HD video recording  •
49-point AF system  •
3.0″ Tilting LCD Monitor  •
top shutter speed of 1/4000th  •
max sync speed 1/180  •
single SD card slot  •
Fuji X-T2
•  24.3 Mpx sensor
•  internal UHD 4K Video
•  91-point system with faster AF algorithm
•  3.0″ 3-Way Tilting Screen
•  1/8000 top shutter speed
•  1/250 max sync speed
•  dual SD card slots
The LCD display of the Fuji X-T2 now has an extra hinge, to allow more freedom in how the LCD display is used. Perfect for street photography, or any kind of photography where you can't (or don't want to) hold the camera up to your eye.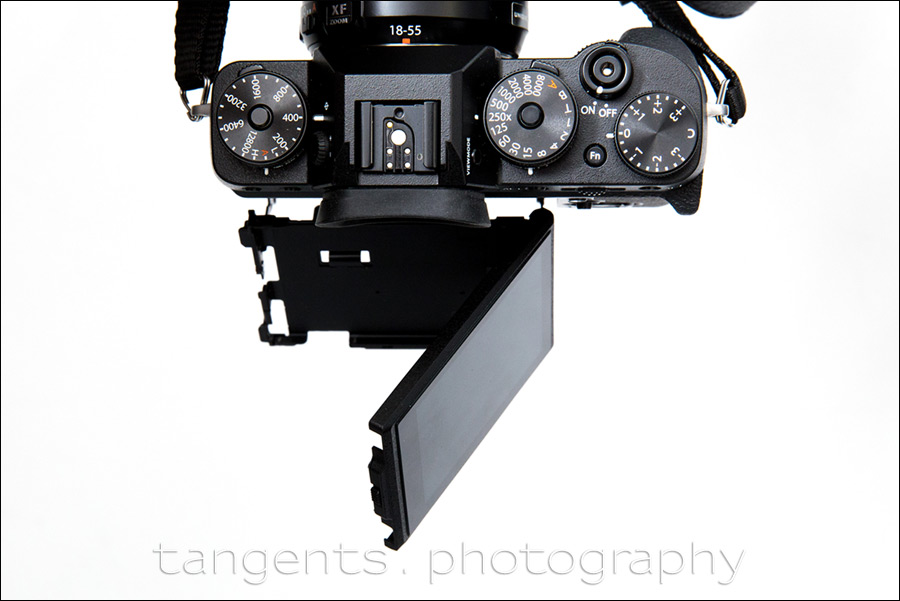 Another positive (and interesting) change with the Fuji X-T2 is that the two rotating dials (for ISO and for shutter speed), can be locked (image left), or left in a free-wheel setting where you can easily rotate the dial to change settings.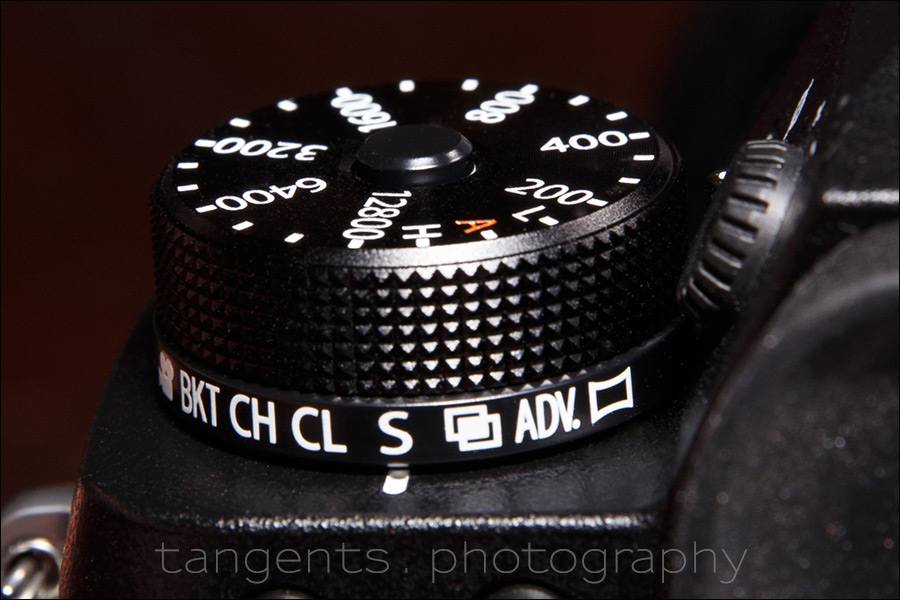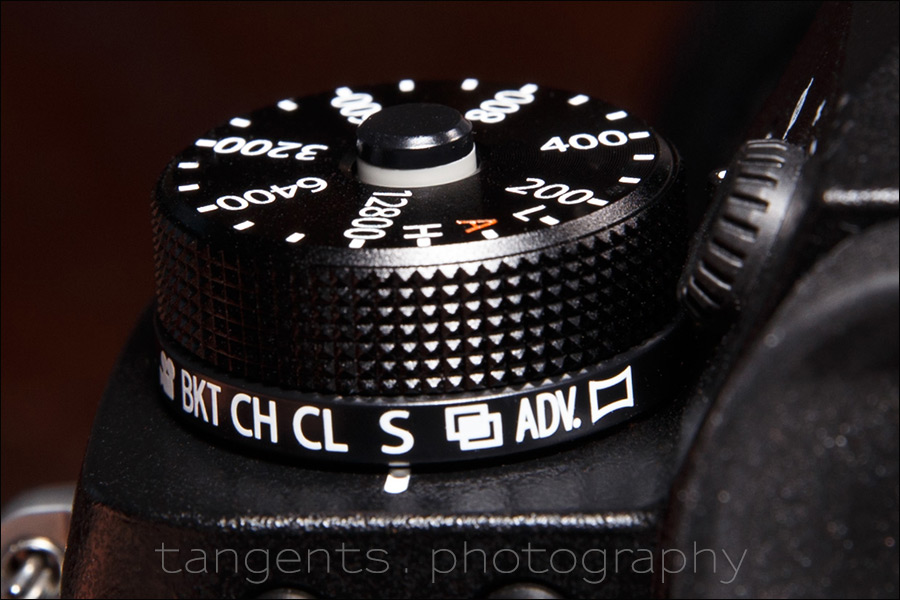 Other improvements include the memory card door is now a lot more sturdy than it was with the X-T1.
Fuji X-T2 auto-focus performance
The autofocus performance of the Fuji X-T2 is a definite jump up from the Fuji X-T1, and is on the level now that might expect from a pro-level camera.
For this sequence of photos of Anastasiya  – available light portrait photography – I had her walk away from me, and twirl around, and keep moving. I tried to guide her towards the various spots of dabbled light, reflecting off the glass buildings. I was moving alongside her, or allowing her to walk away from me. Therefore I had the camera set to Continous focus mode, so that the camera would continually adjust the AF while the subject moves.
Initially, I had the camera set to a single AF point, but it grabbed the background too often as I changed composition. With the camera set to a 3×3 or 7×7 AF grid though, the camera easily kept track of her. Our movements were erratic, but the Fuji X-T2 kept up, and at an aperture of f/4 the success rate for crisply sharp photos where high.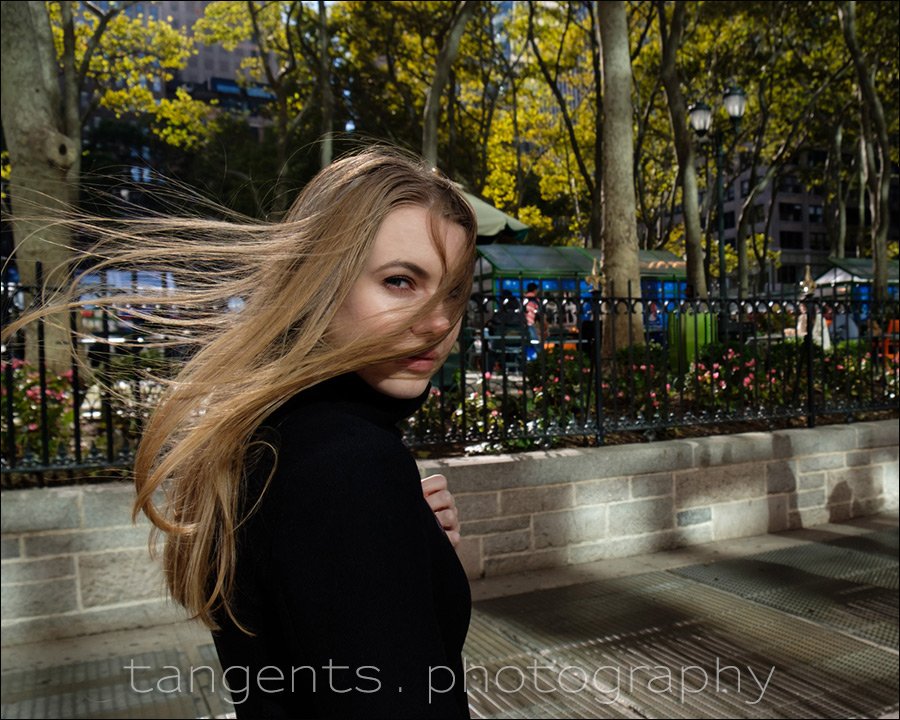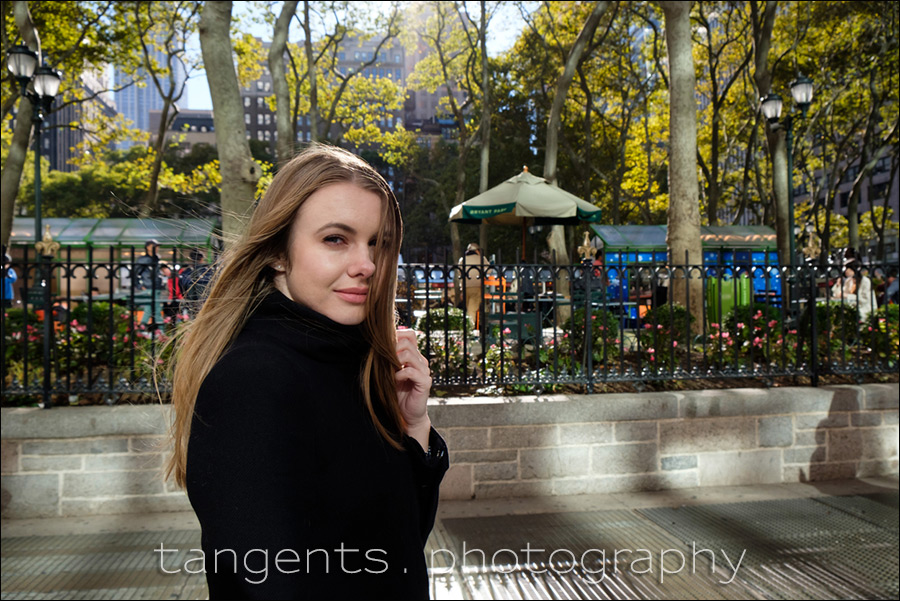 The single AF point, versus the 3×3 grid which obviously can be moved around the frame as needed for your composition.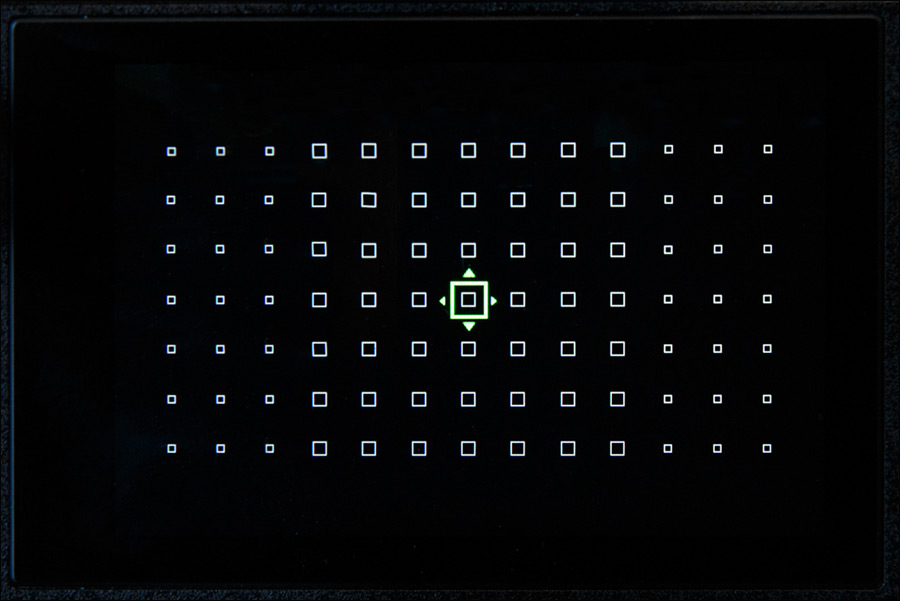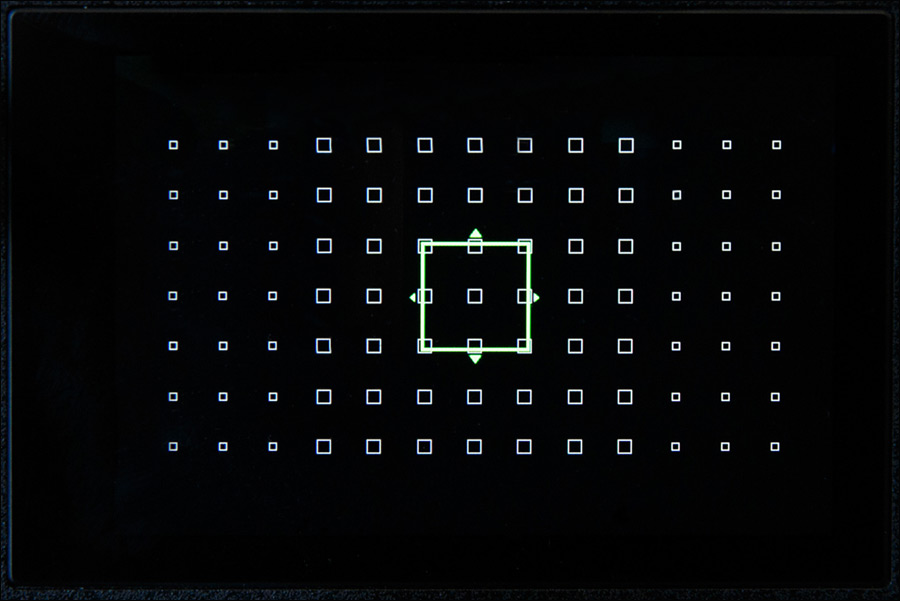 ---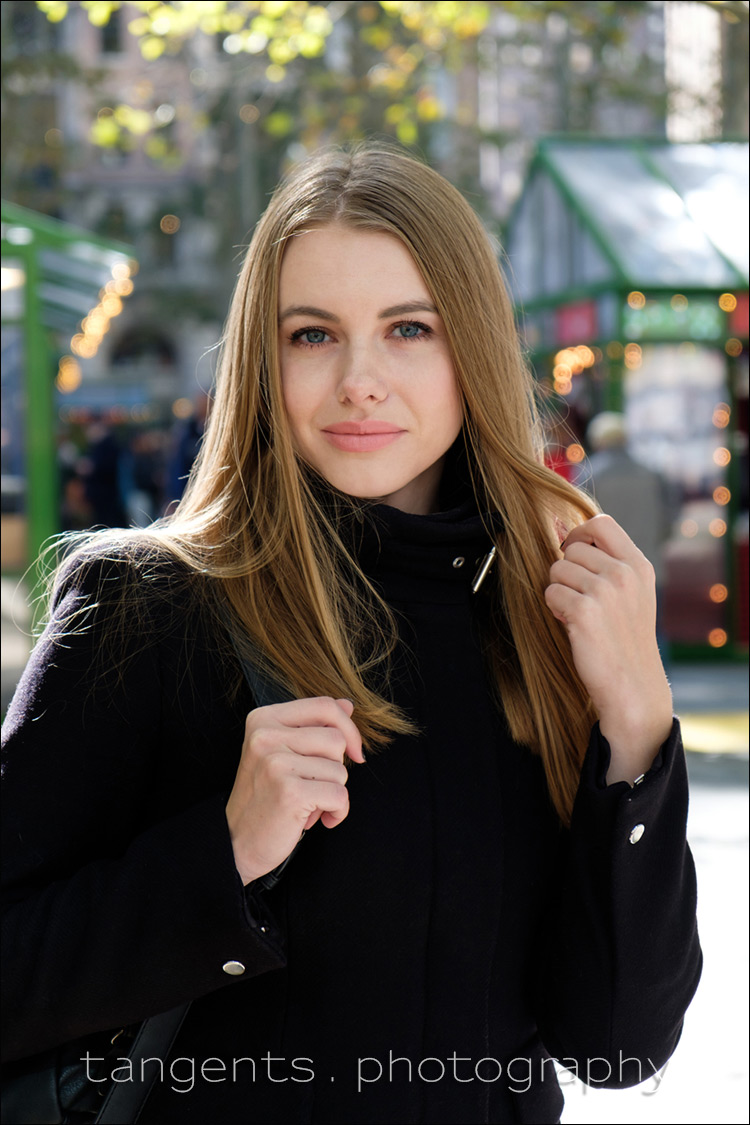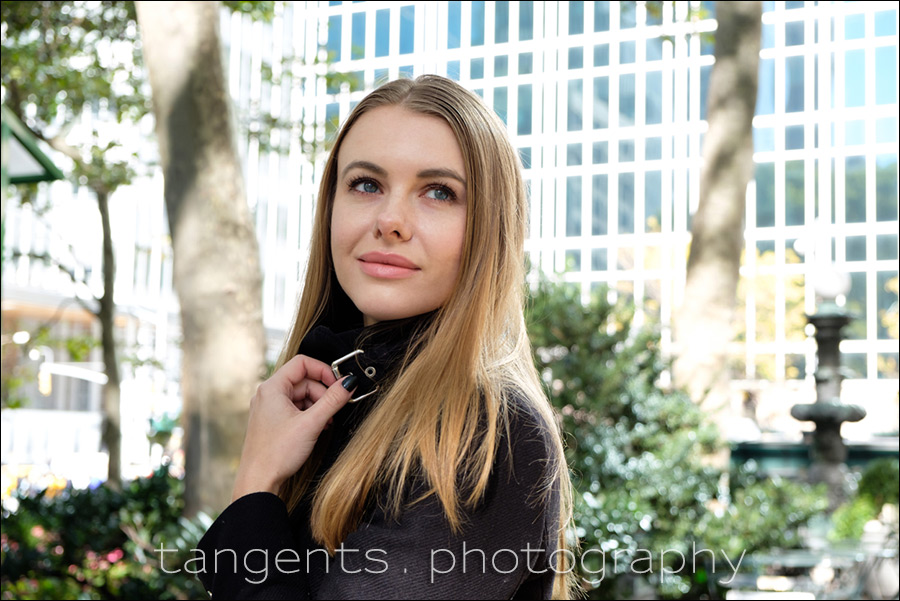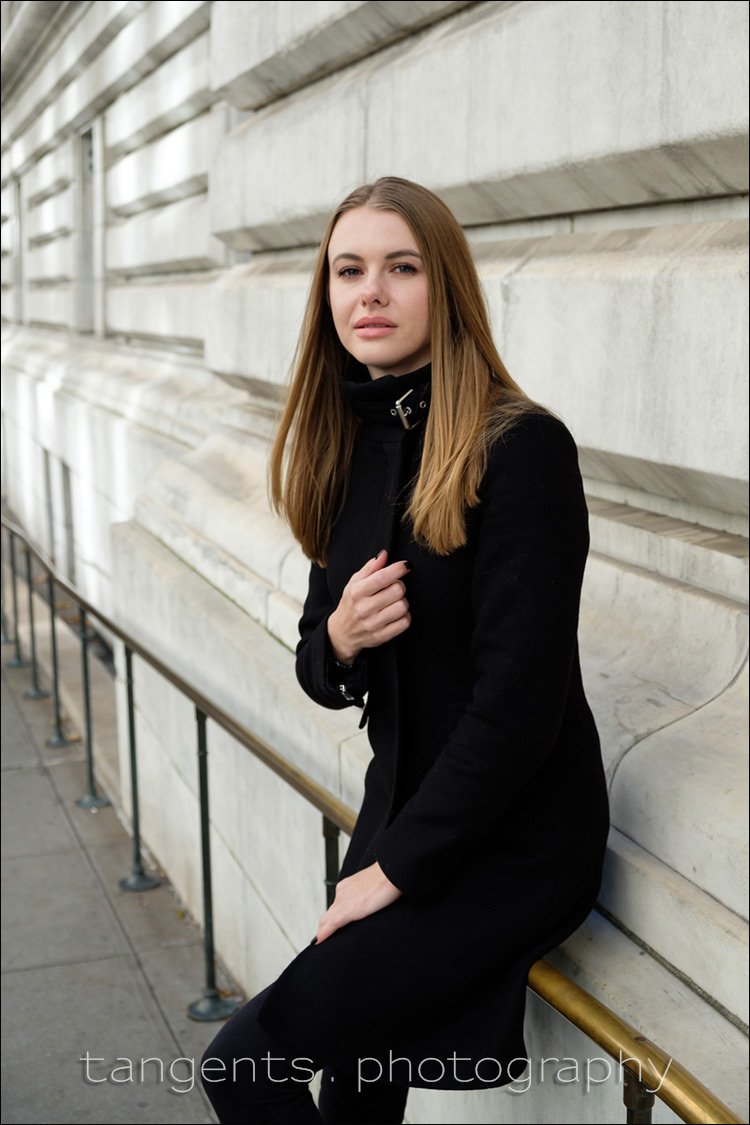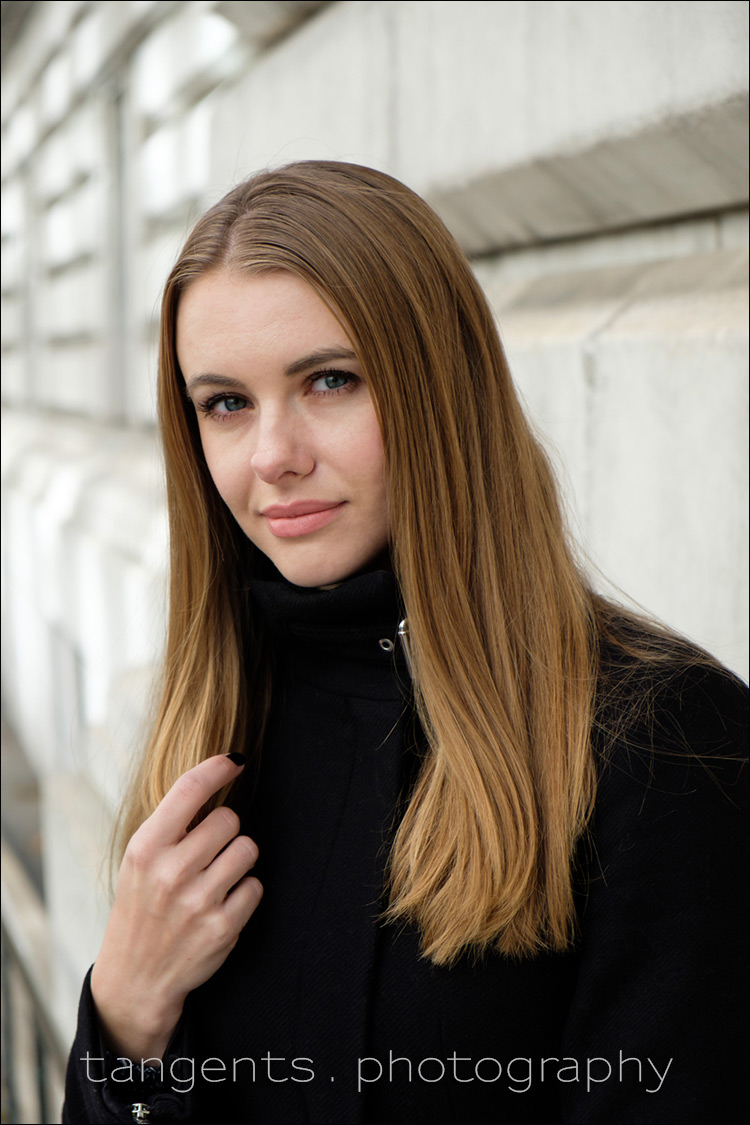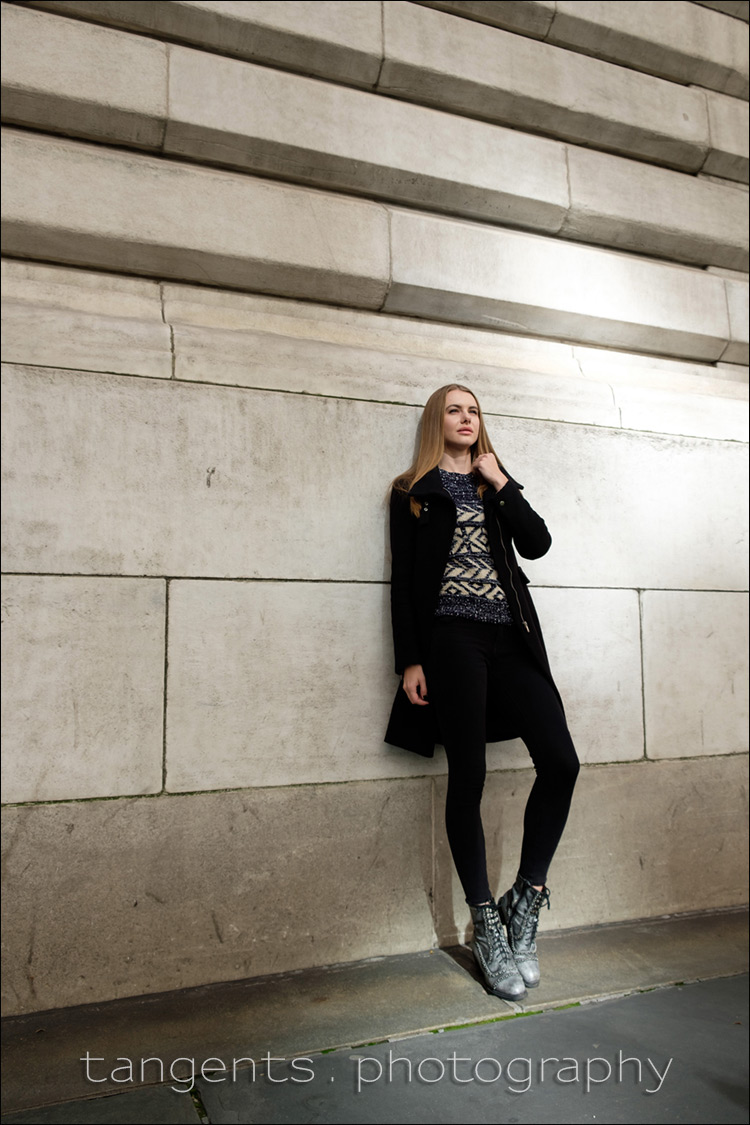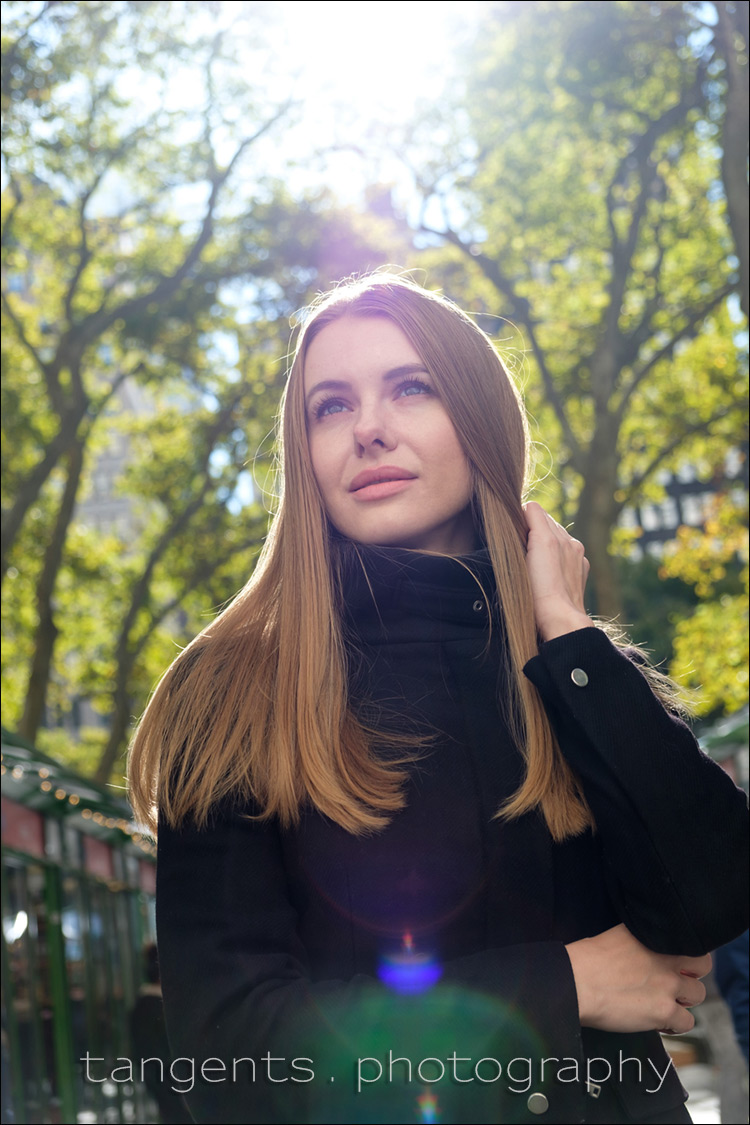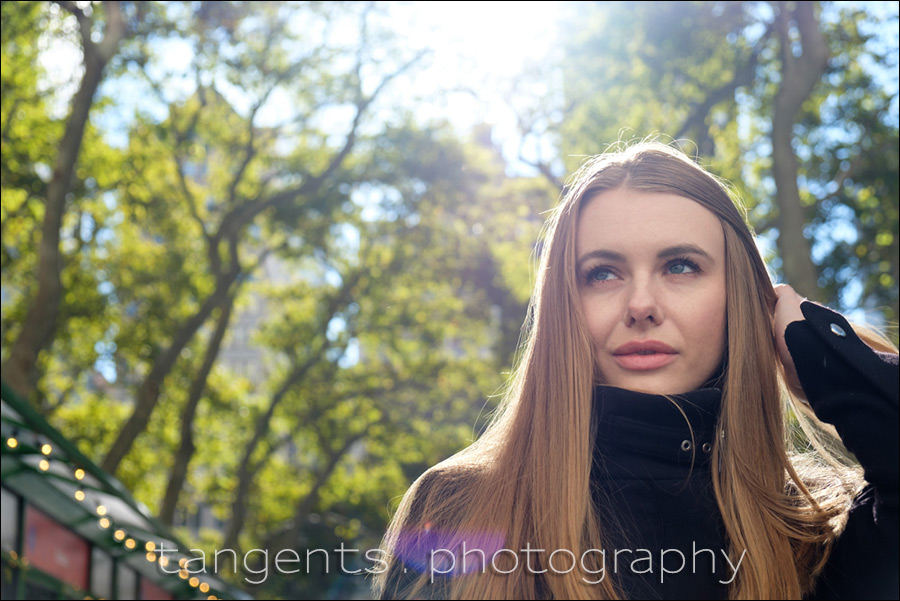 The flare was quite well controlled with the Fuji XF 18-55mm, when shooting into the sun, as can be seen in these two images.
---
Fuji X-T2 menu and controls
Even if you're not used to the Fuji menu system they have in their cameras, you'll easily find your way. To give an idea of the obviousness of the menus:
Button / Dial Setting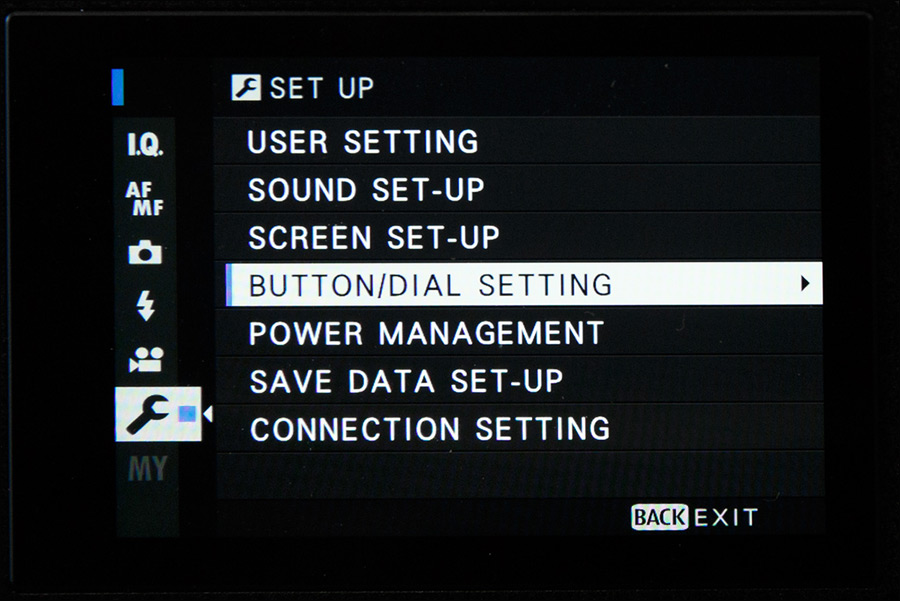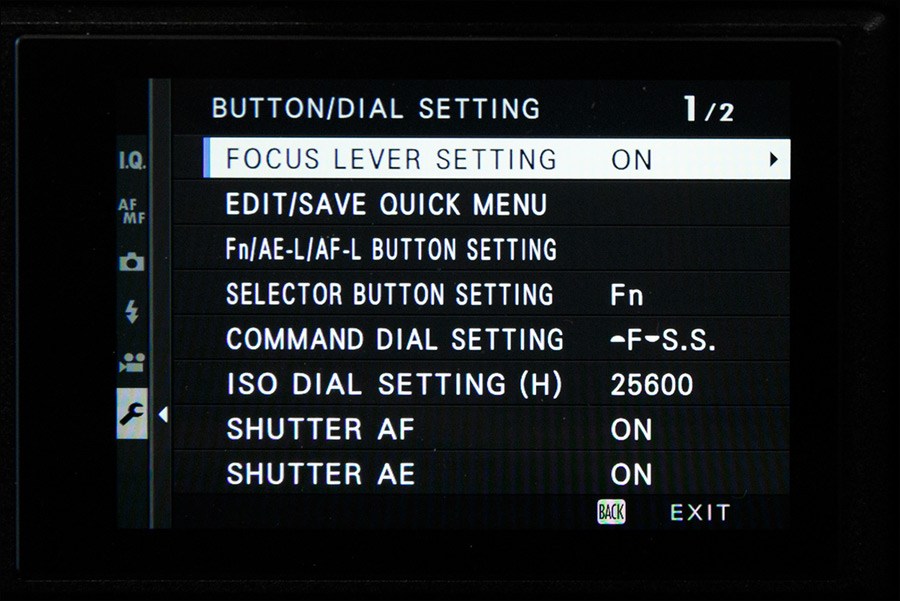 Image Quality / Movie Settings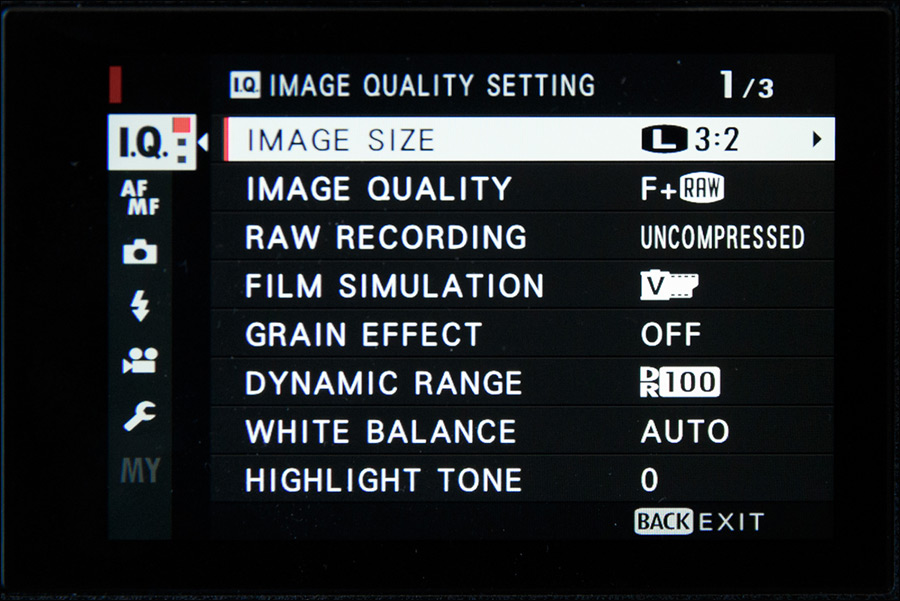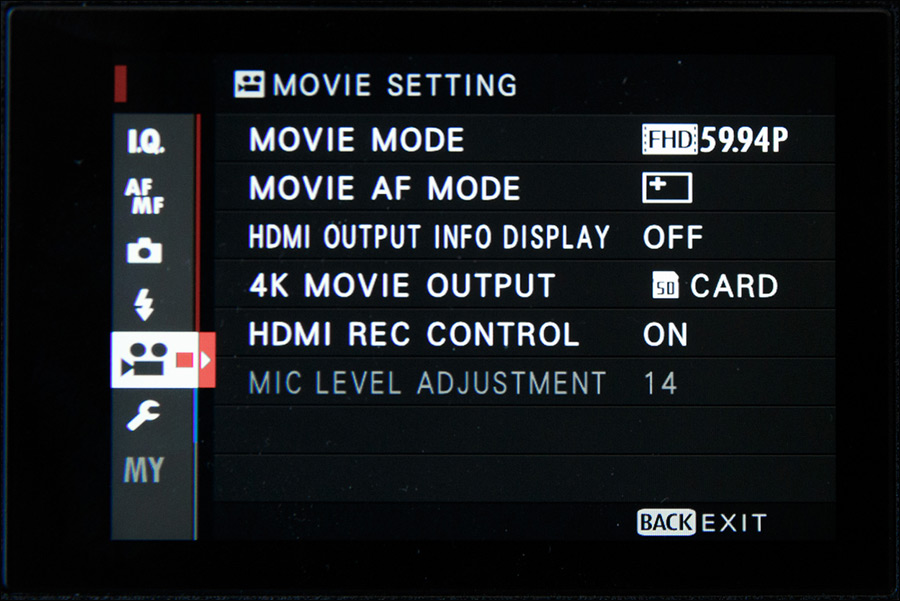 Fuji obviously put a lot of thought into how to make the various Auto-Focus settings more intuitive, by using example photos in the menu! For each of the AF options, you can customize the Tracking Sensitivity and Speed Tracking Sensitivity to your liking.
Auto-Focus Settings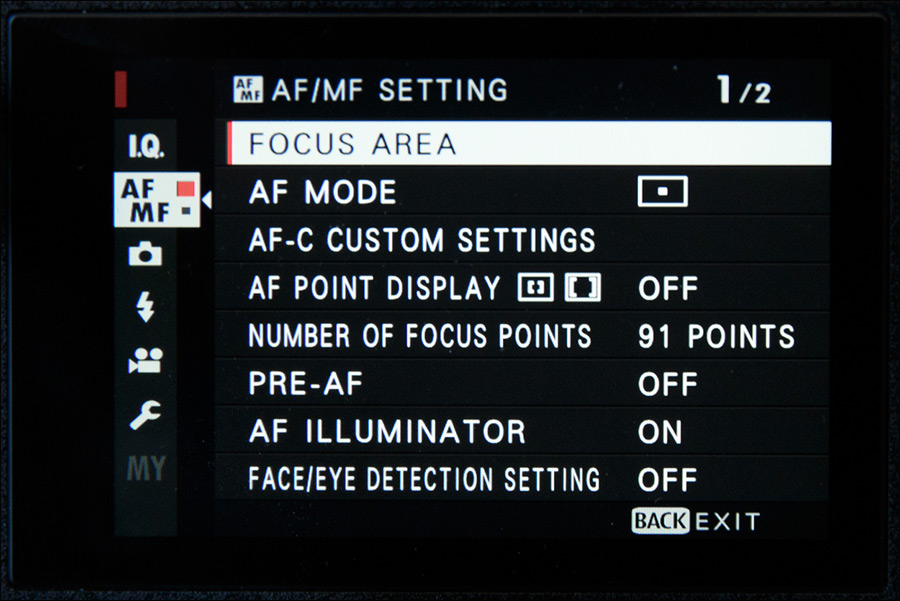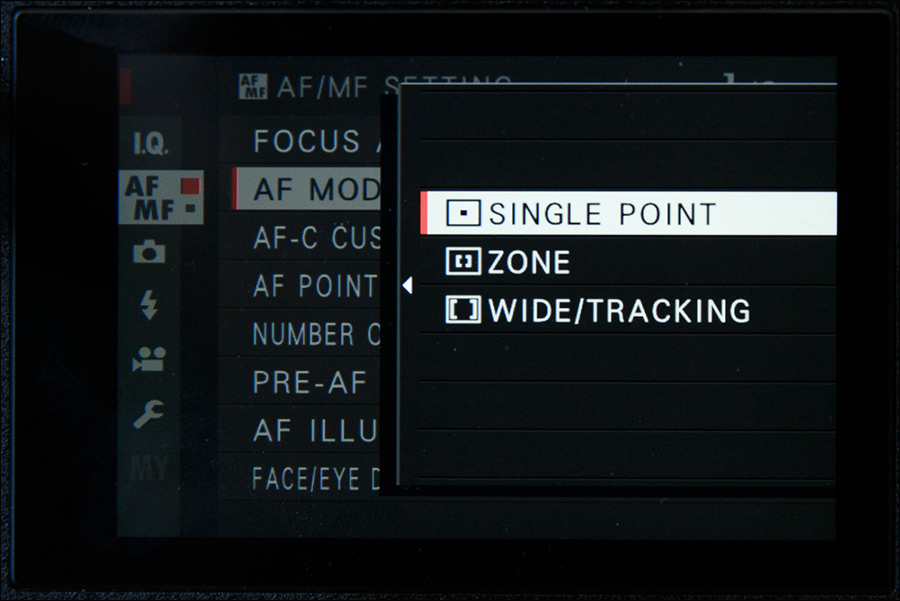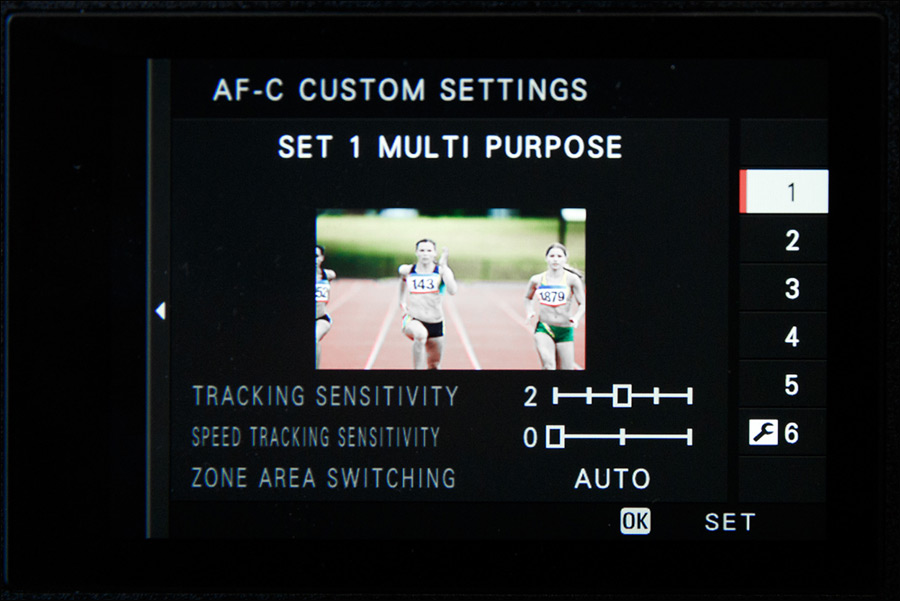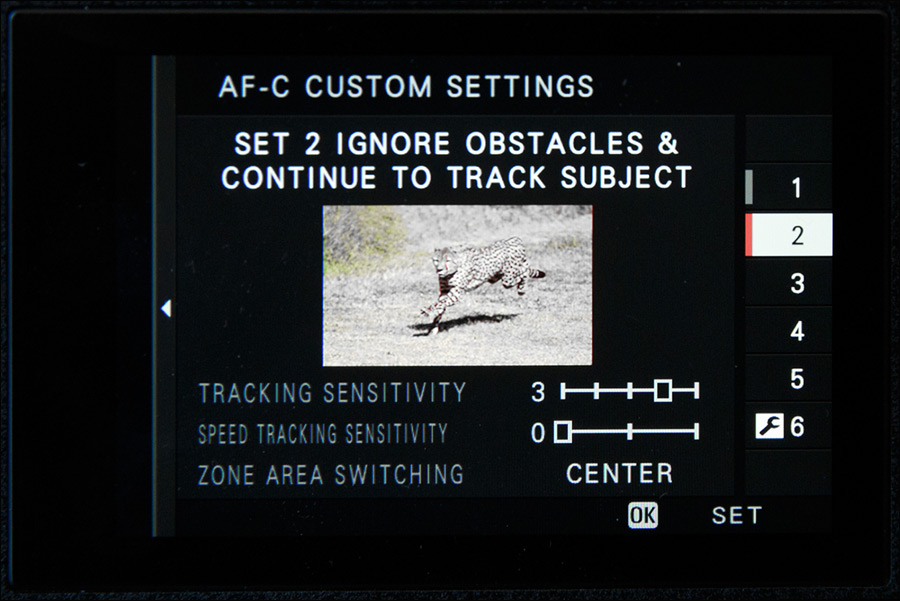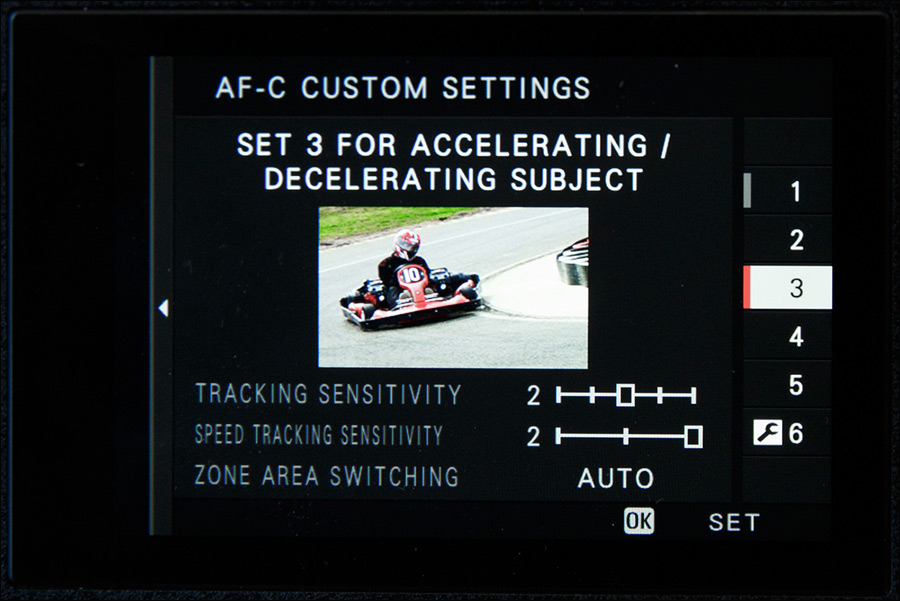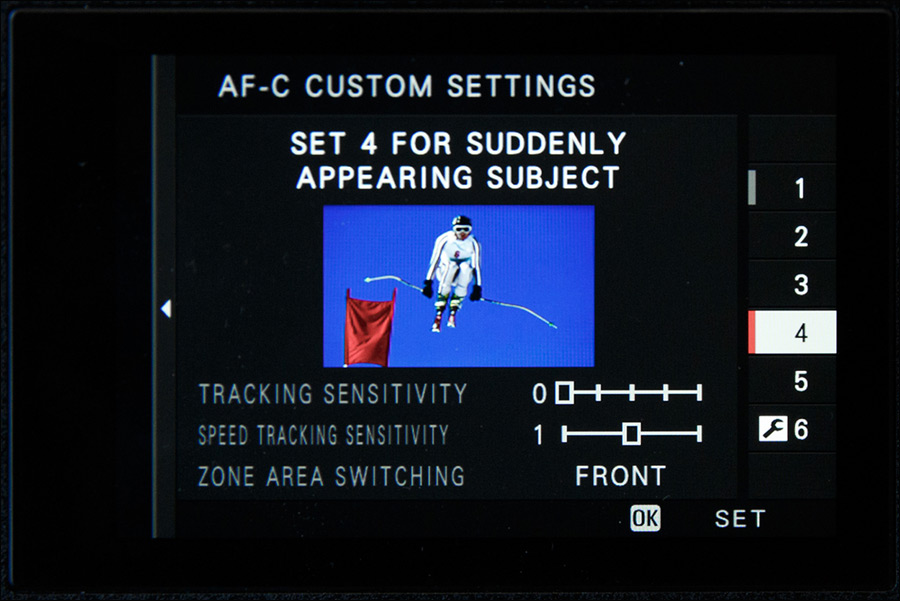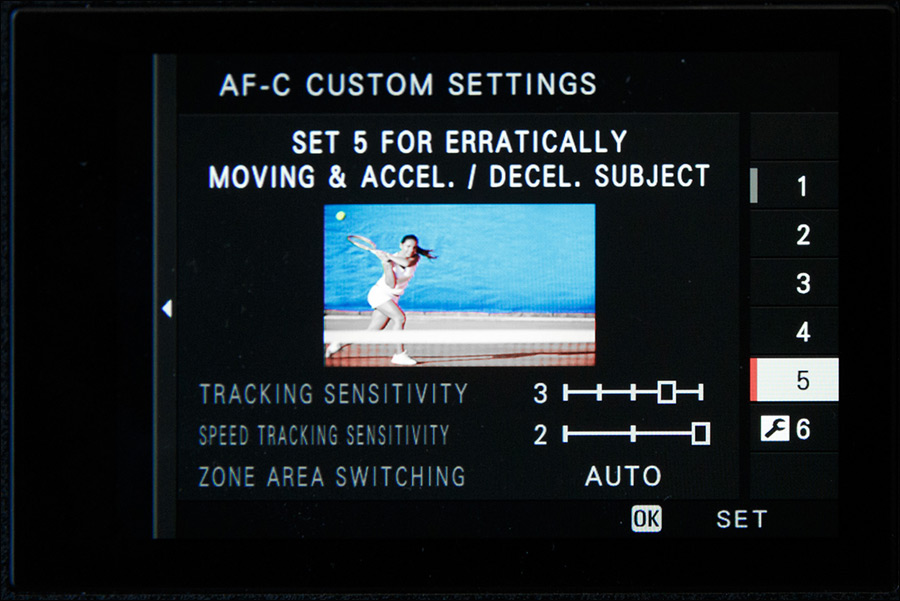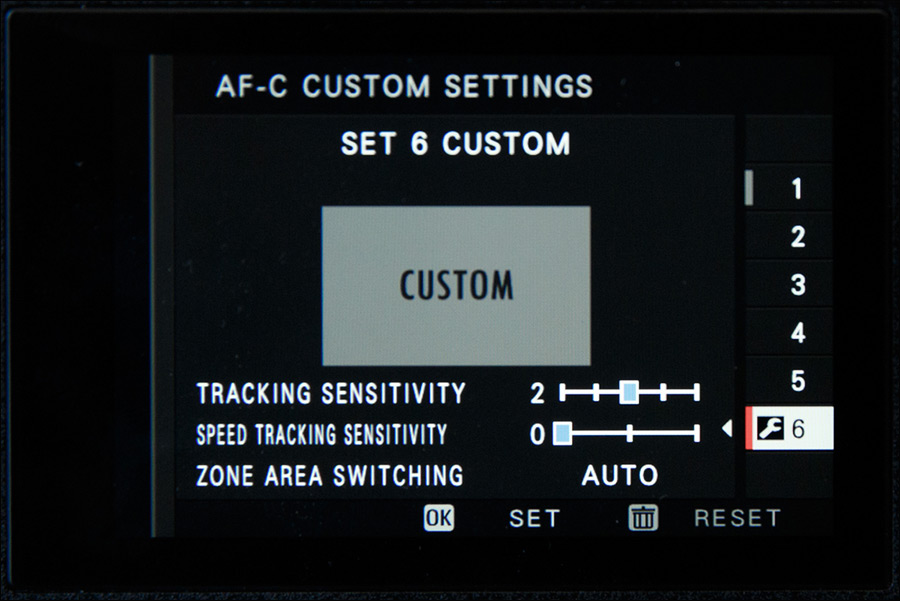 You can customise the camera through six different Function buttons, setting it up exactly how you need it.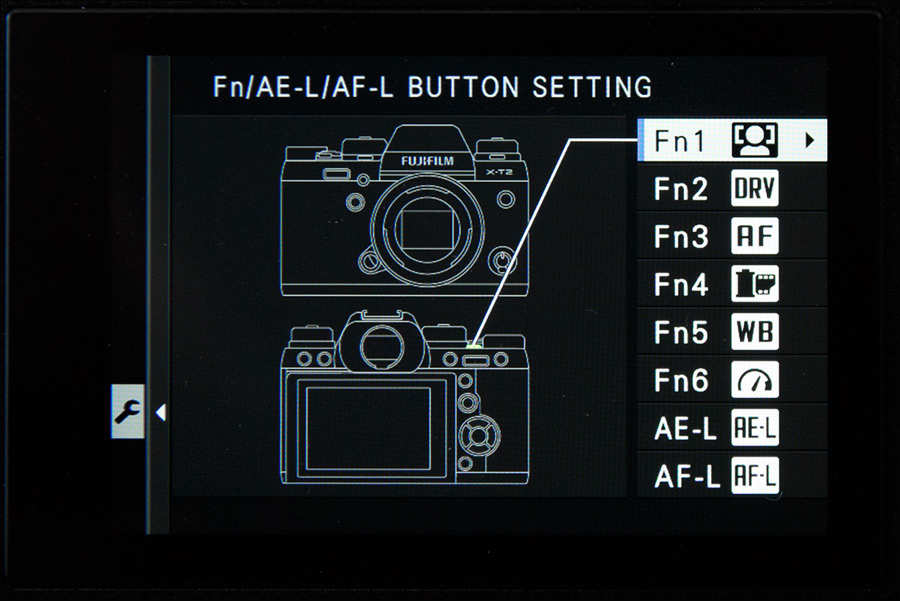 ---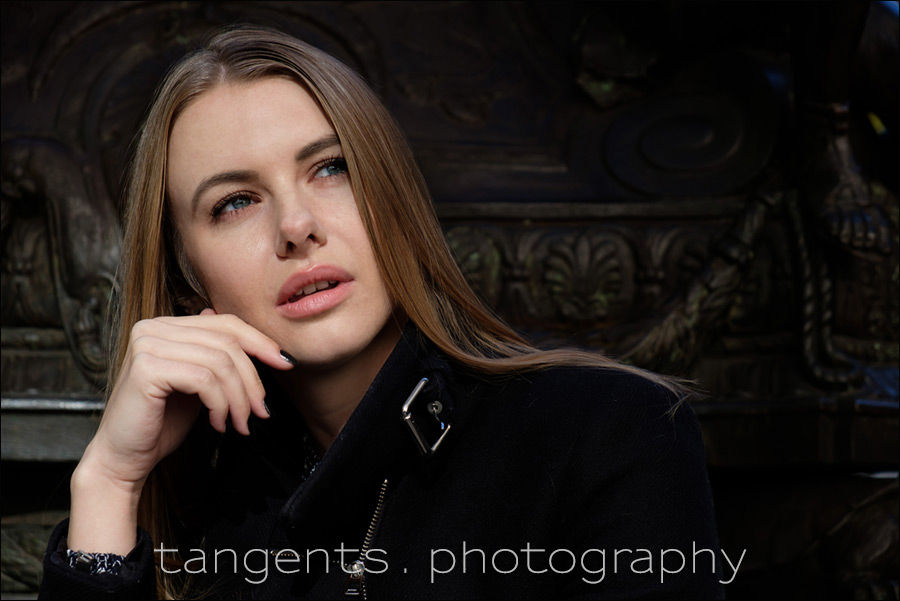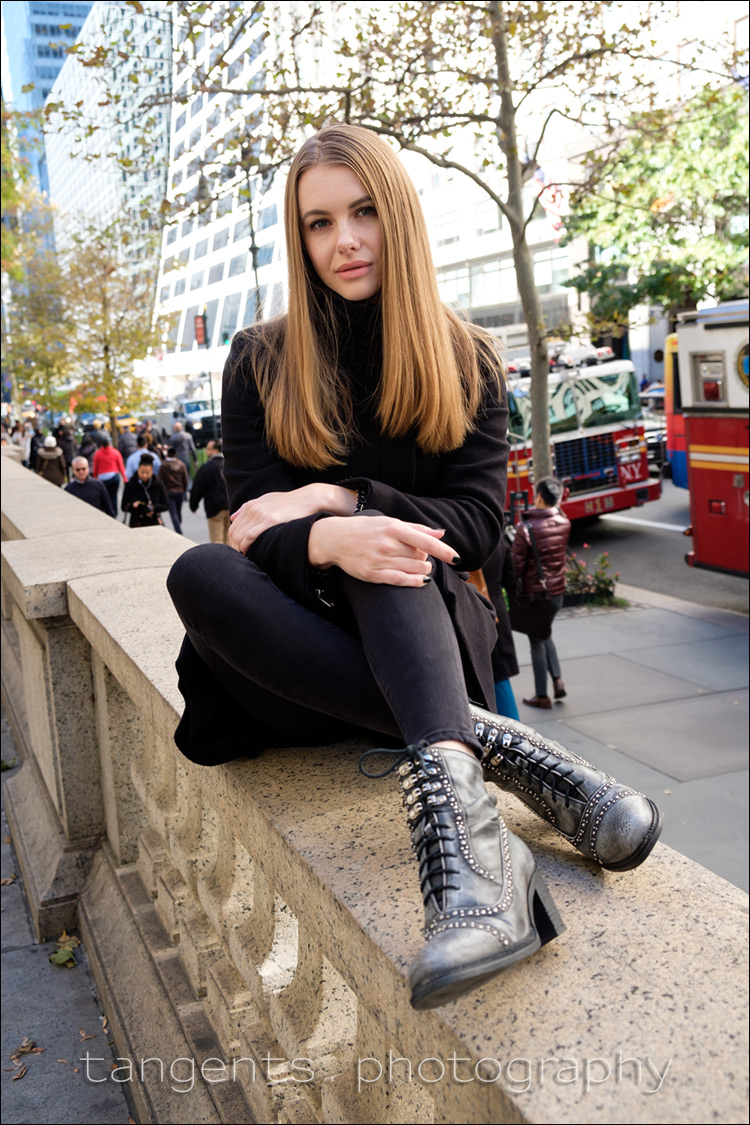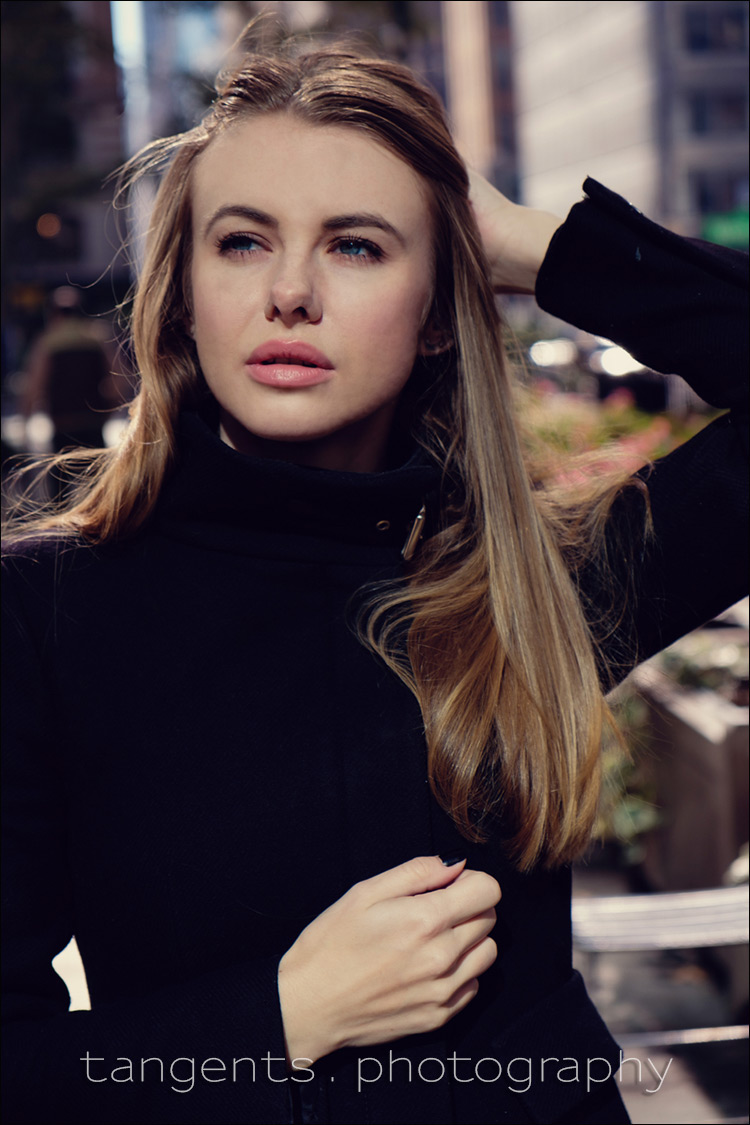 1/250  @  f/4  @ 250 ISO
Cross-Processing effect with Alien Skin Exposure X
Final thoughts
I really liked the Fuji X-T1, and it has been updated into a fearsome camera with the Fuji X-T2. It felt good in my hands. The controls were easily understood, and if you have prior experience of Fuji X series cameras, you'll easily find your way around the menu as well.
The Fuji X-T2 (affiliate) is both a fun camera to use, and a serious machine capable of impressive images. Go handle one in your local camera store – it will sway you from 'wanting' the camera, to 'needing' the camera.
Related articles
Purchase the Fuji X-T2 and lenses via these links