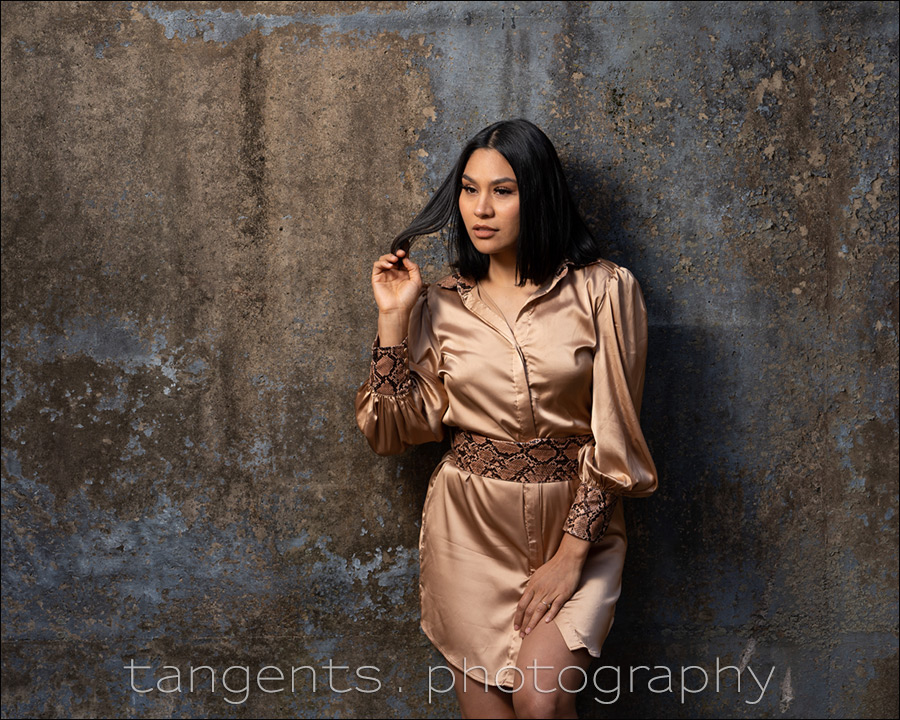 Review: Tamron 70-180mm f/2.8 lens for Sony
The Tamron 70-180mm f/2.8 lens (B&H) is an interesting new option open to Sony photographers. What makes it particularly enticing — it is half the price of the Sony 70-200mm f/2.8 GM (B&H) and it is nearly half the weight of the Sony lens. It is a much more compact lens, yet still retains that sweet f/2.8 aperture. This all sounds wonderful, but we'll have to balance this against lens sharpness and overall performance first. For those then who need a quick summary for a review — this lens is really sharp!
The notable downsides — no lens stabilization and you lose a (relatively minor) 20 mm on the long end. The stabilization is partially taken care of by the Sony cameras' built-in stabilization. Comparing sharpness at various slow shutter speeds for numerous test sequences, I would say in summary that you lose about a stop on your shutter speed.
As part of testing this lens, I met up with a model, Yazmin.
Here is a short video with my observations on this lens.
---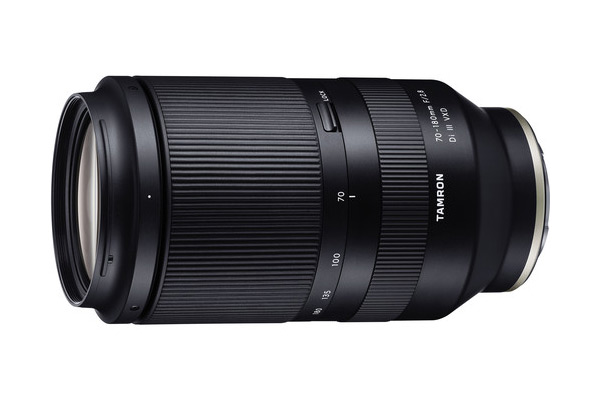 Comparison: Tamron 70-180mm f/2.8 and the Sony 70-200mm f/2.8
Price:  $1,200 vs $2,600
Weight:  1.78 lb / 810 g  vs  3.26 lb / 1480 g
Dimensions: 3.19 x 5.87″ / 81 x 149 mm  vs   3.46 x 7.87″ / 88 x 200 mm
Minimum focusing distance:  10.63″ / 27 cm  vs  3.15′ / 96 cm
Filter size:  67mm  vs  77mm
Stabilization:  No  vs  Yes
Notice the huge difference in the minimum focusing distance. You can get much closer with the Tamron lens, and even reach a macro reproduction of 1:2
The Tamron 70-180mm f/2.8 doesn't have a tripod collar. It probably is not as necessary, since the lens is so light.
The Tamron doesn't have an internal zoom mechanism, so the lens does become longer as you zoom to a longer focal length — the lens becomes longer by just more than an inch.
Lens sharpness test
I used both the Tamron and Sony lenses in the studio, photographing a lens test chart. Admittedly, this is a sample of only one lens each. I also use the lens test chart in a simple way, just looking by eye to compare how sharp the images appear to me. So those are the limitations.
You can download the RAW files from this link to have a closer look for yourself. The naming convention should be obvious, as long as you realize that f/2.8 appears as f28 in the name of the file.
The Tamron looks somewhat sharper than the Sony lens when you compare the edges at the widest aperture. However, the Tamron does show a lot more barrel and pincushion distortion. By the time you let Lightroom take care of that distortion by shifting pixels around via the profile corrections, much of that advantage is lost.
Here is the Tamron vs the Sony, with both at f/2.8 when used at 180mm. You can see the pinchushion distortion more noticeably on the Tamron lens. Again, to compare at other focal lengths (and other apertures), you can download the RAW files from this link.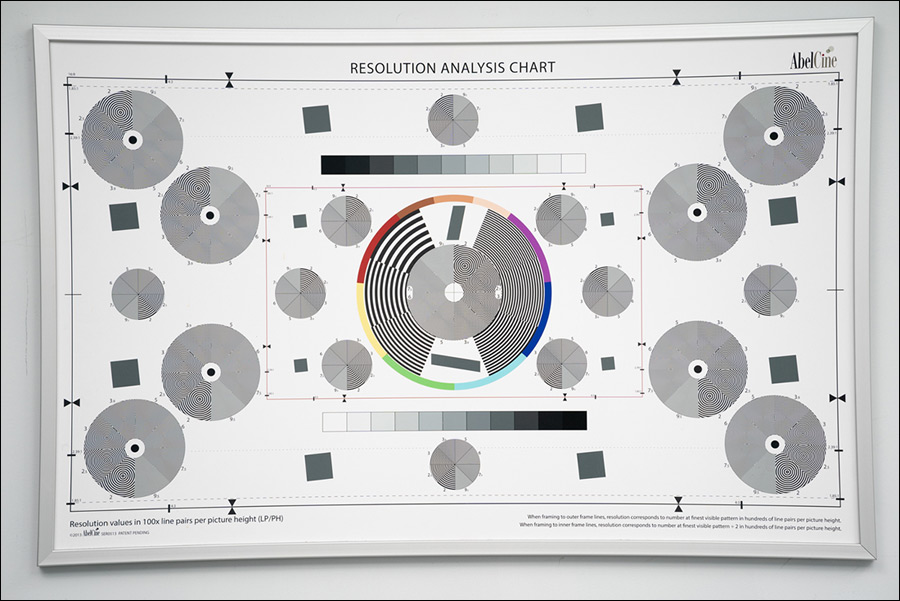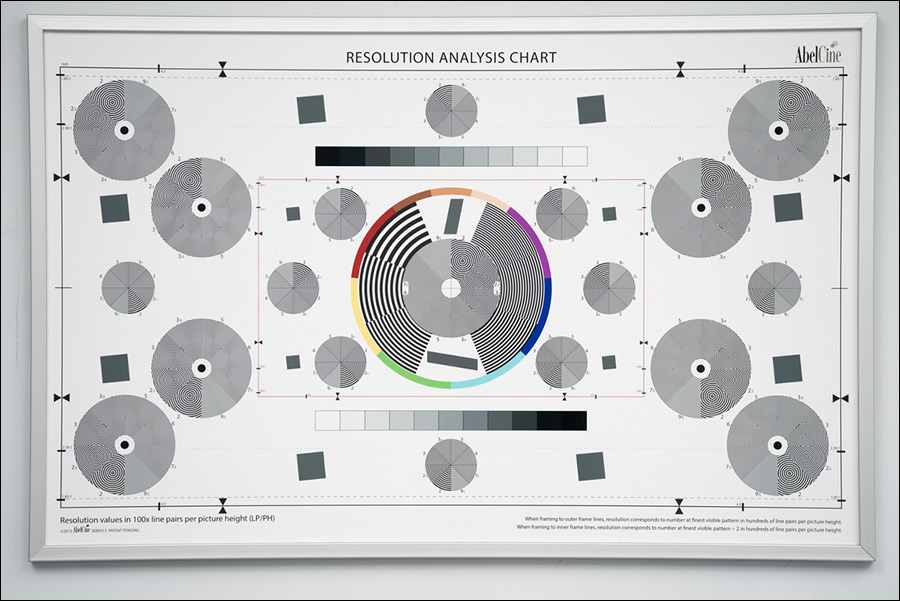 100% crop versions of the top right-hand corner
Tamron 70-180mm f/2.8 @ 180mm @ f/2.8 — NO profile correction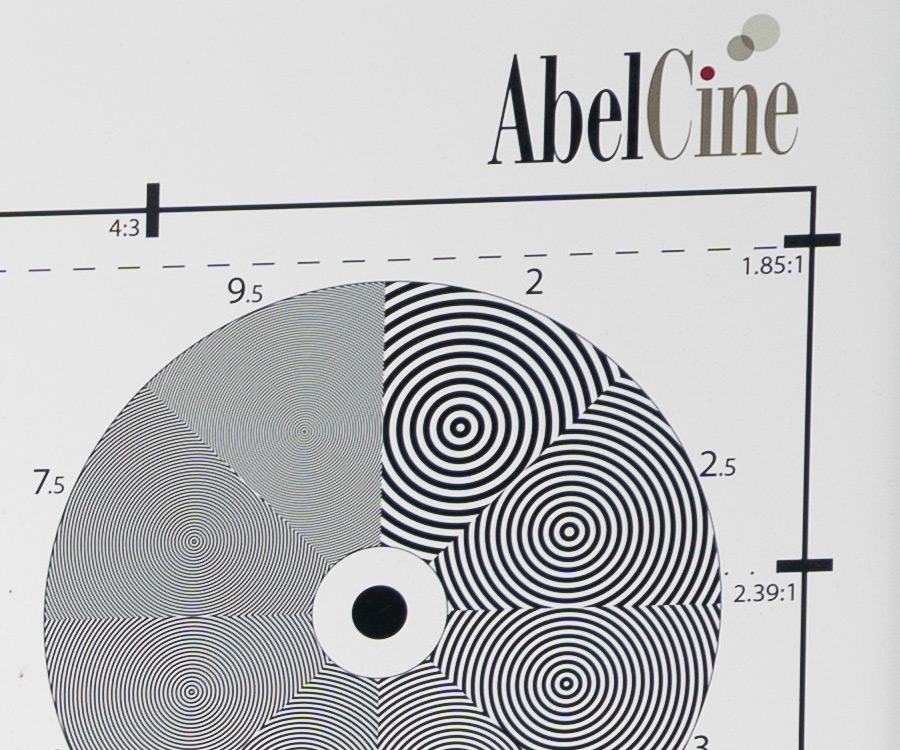 Sony 70-200mm f/2.8 GM @ 180mm @ f/2.8 — NO profile correction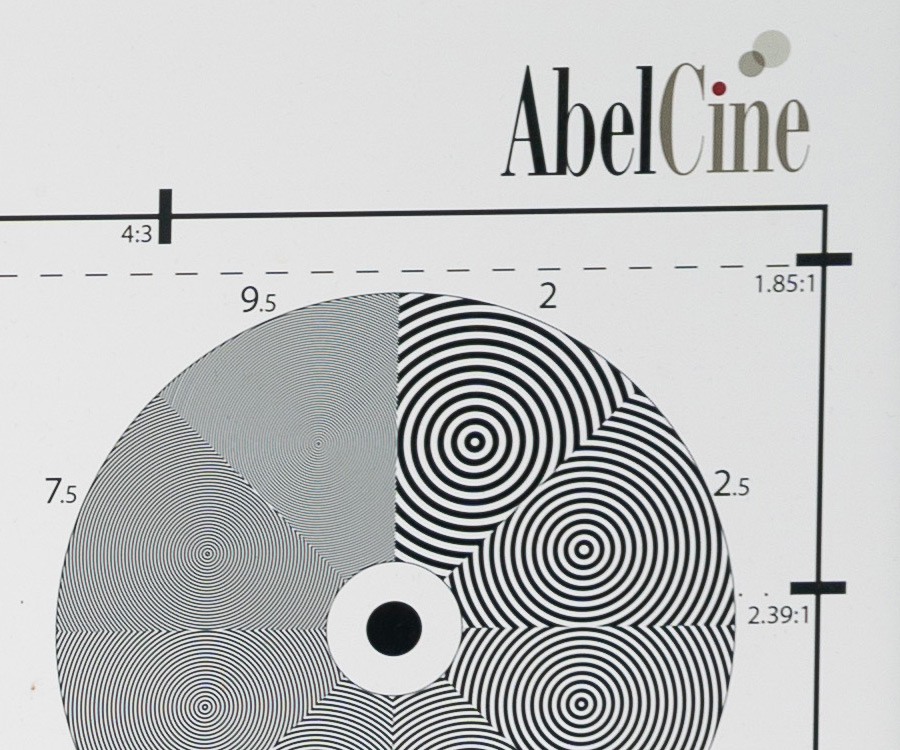 Tamron 70-180mm f/2.8 @ 180mm @ f/2.8 — with profile correction on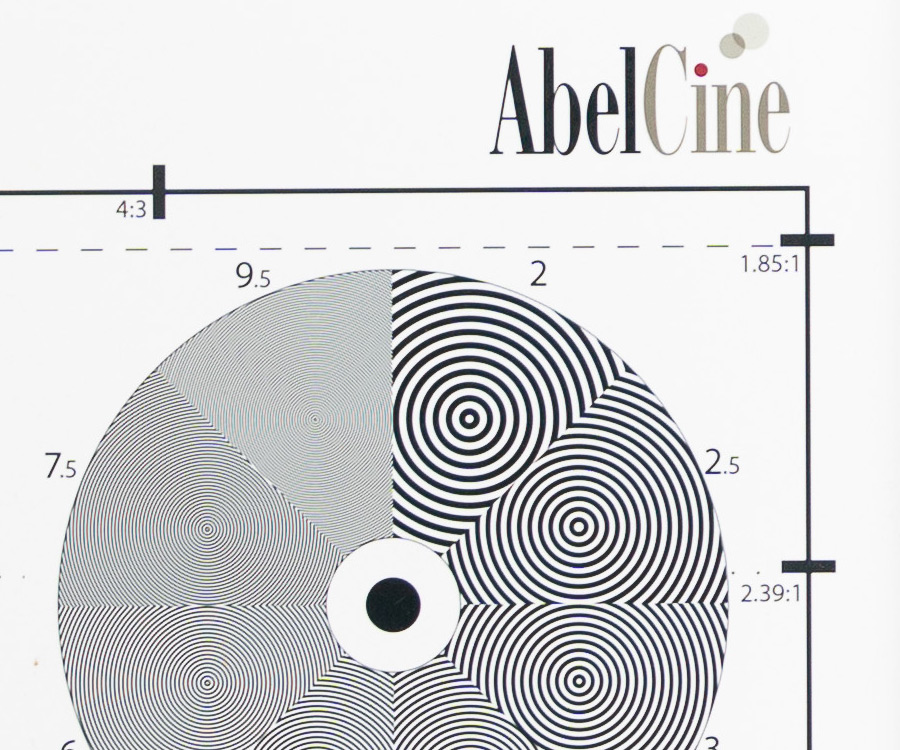 Sony 70-200mm f/2.8 @GM 180mm @ f/2.8 — with profile correction on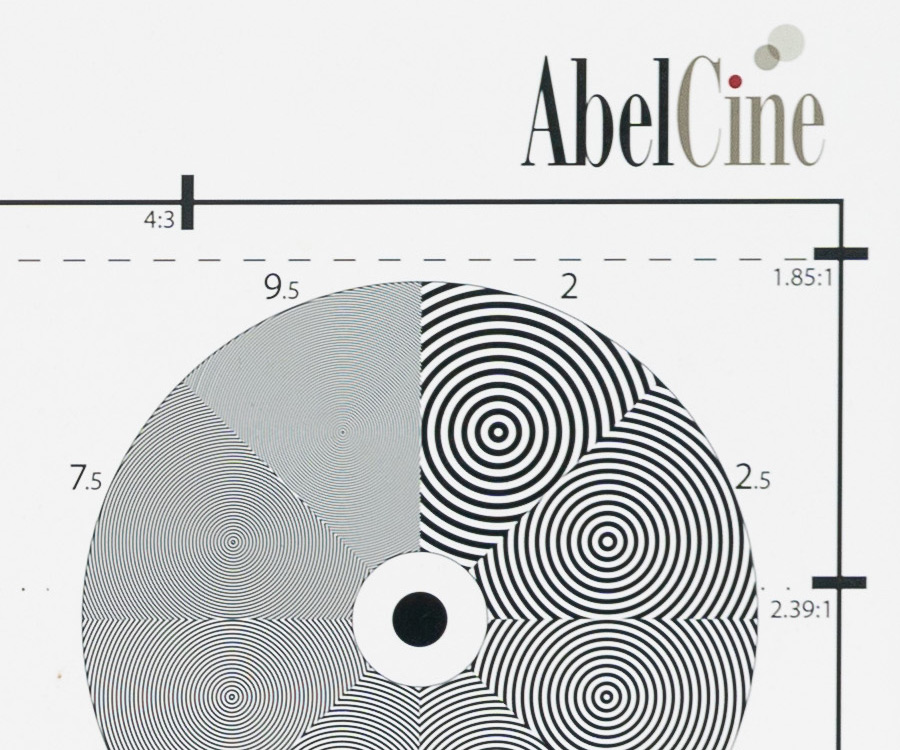 More photos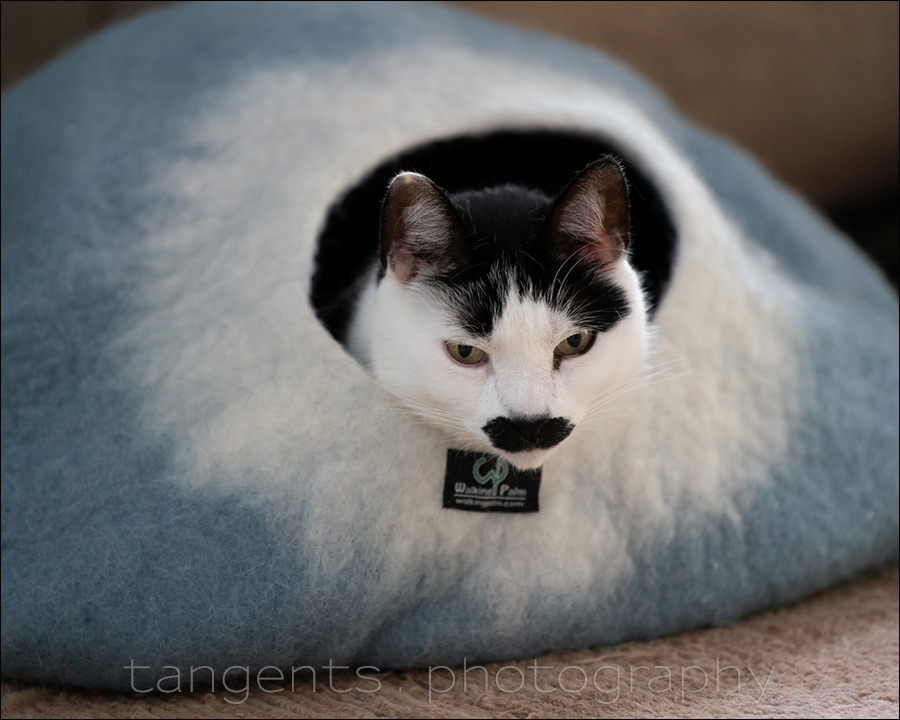 180mm focal length @ f/2.8 @ 1/160th
My cat blearily looking out of his cat cave to see what disturbance woke him up. Click through for the full image to see the detail at those settings, handheld.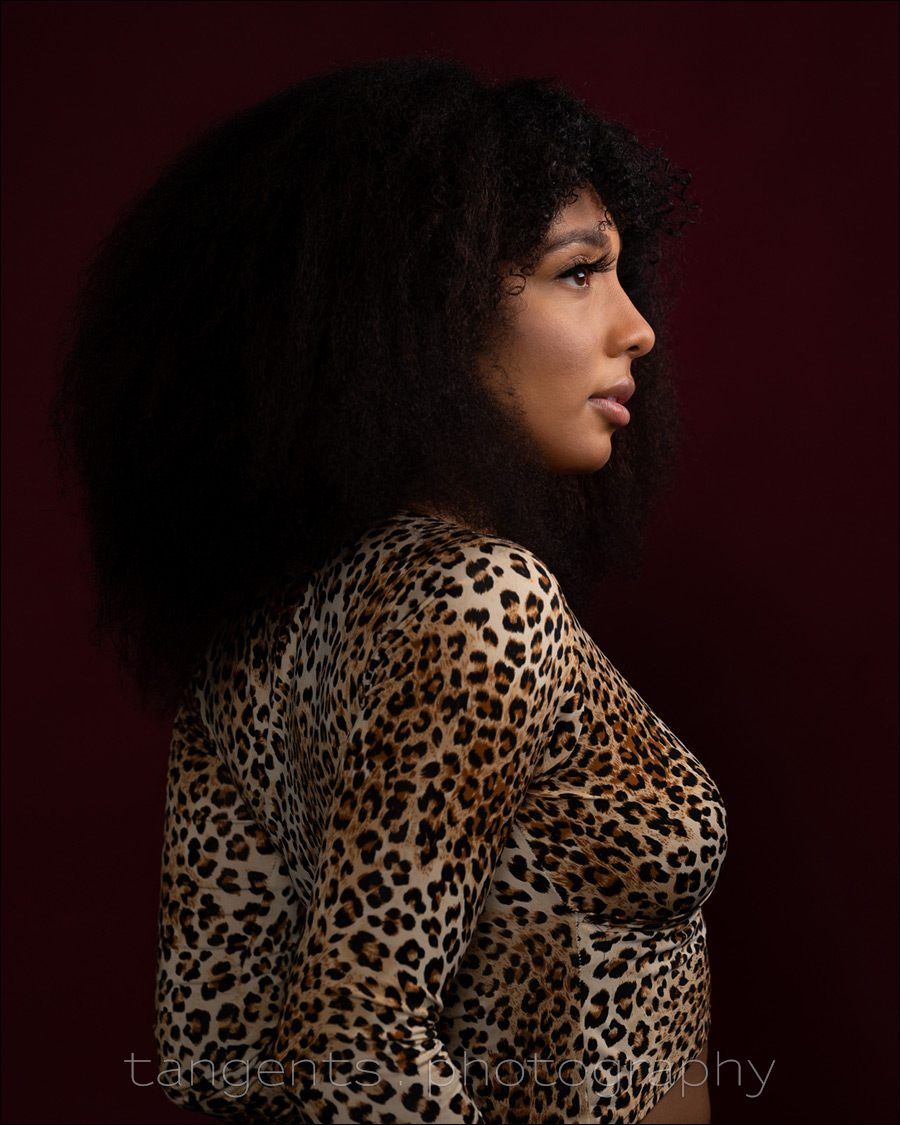 Lauren in the studio. This was shot at f/5.6 and with such a midrange aperture, the image is crisply sharp of course.
For headshots and other portrait photography in the studio, the Tamron 70-180mm f/2.8 lens (B&H) would be an ideal lens for Sony photographers. It allows you to more easily crop in camera without having to move – the forte of any zoom lens. The bonus then being that this lens won't fatigue you as much during longer photo sessions.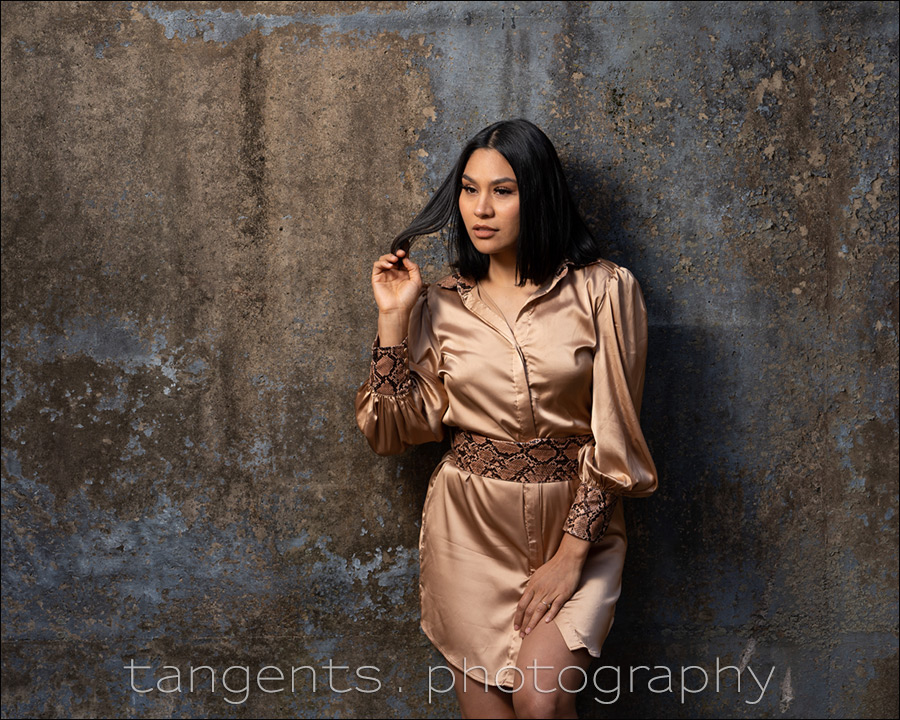 Photographing Yazmin around the studio building, which is an old warehouse. I loved how her copper-toned dress matched the warm tones of the building outside, with the industrial looking background being an interesting counterpoint to the glamorous look.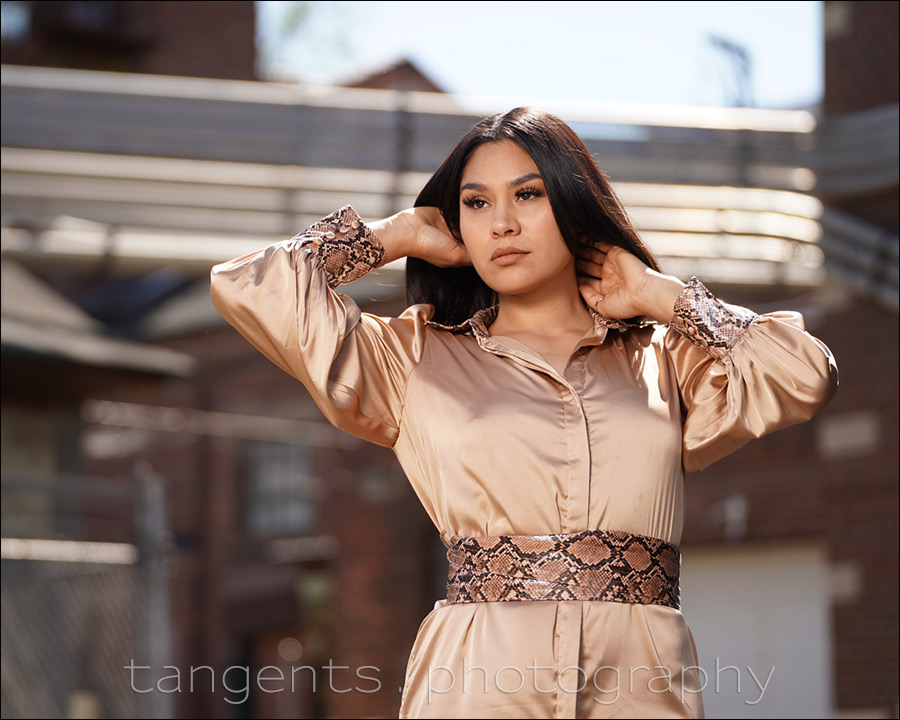 Here is the 100% crop of the image above, which was shot at f/2.8  — enough detail to count eyelashes.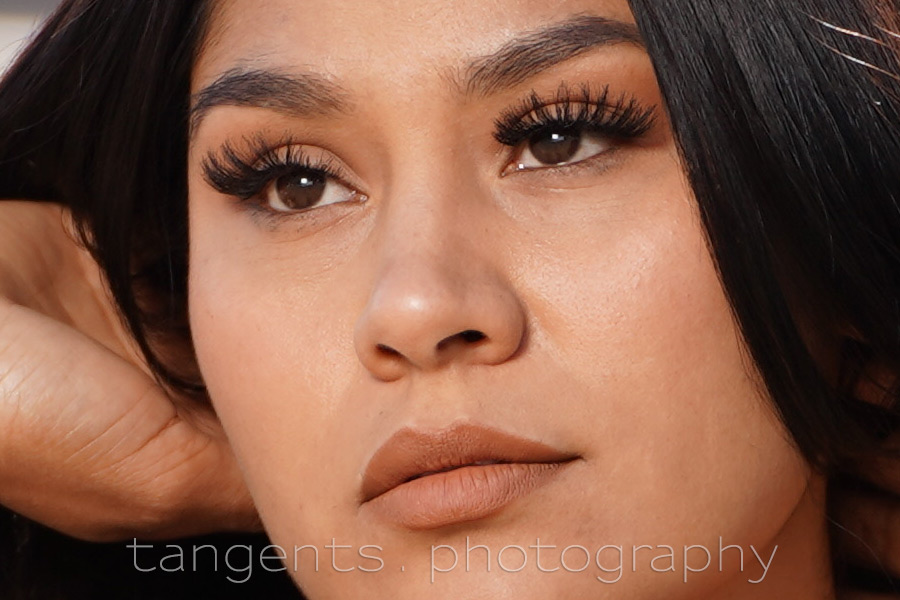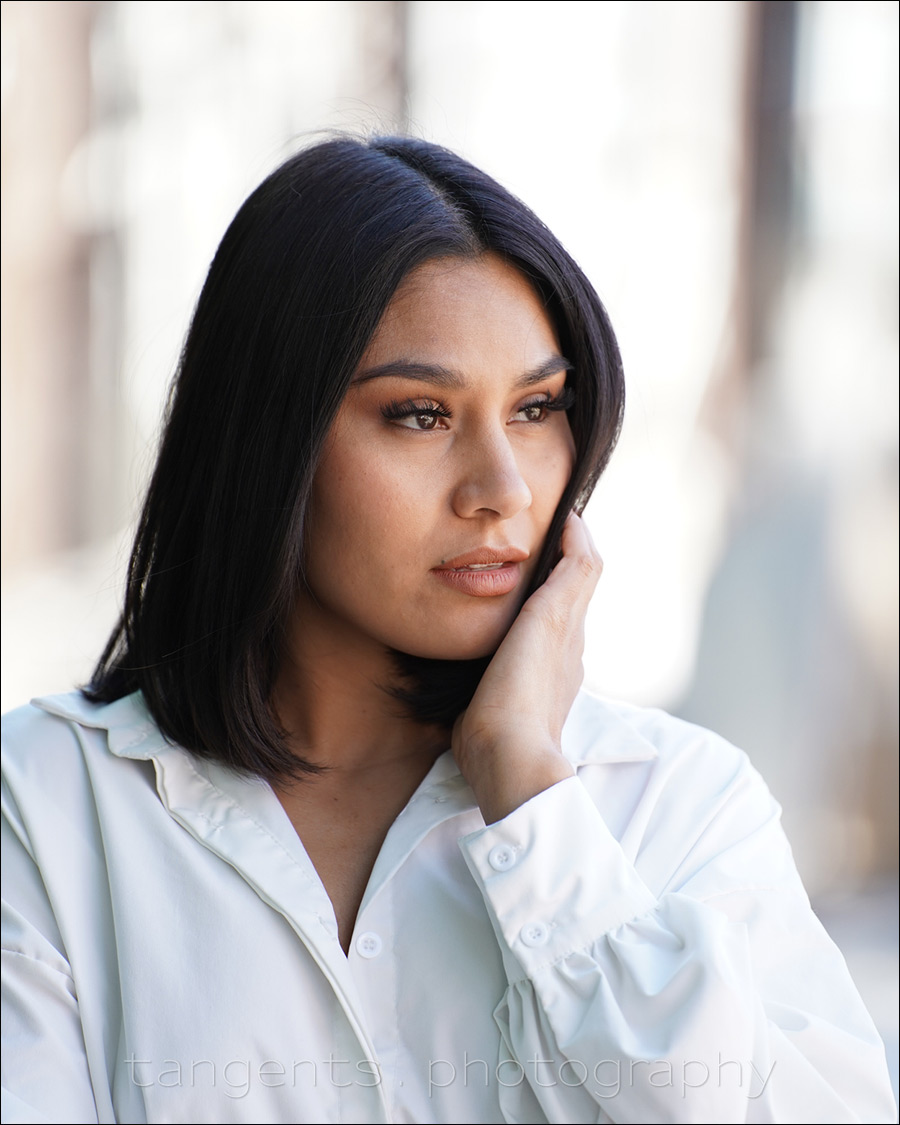 The lens also has a very pleasant bokeh — in numerous photos I took around these warehouse buildings, the cluttered background easily melted into soft blur — no trace of that jittery harshness of a lens that has poor bokeh. So even here the Tamron 70-180mm f/2.8 lens (B&H) is a stellar performer.
Summary
As you could easily figure out from this review and the short video, I am very impressed with the Tamron 70-180mm f/2.8 lens (B&H), and it is a very viable alternative to the Sony 70-200mm f/2.8 GM lens, especially if you are on a budget, or looking for a lens that is easier to use for long periods of time. And it is sharp!
---