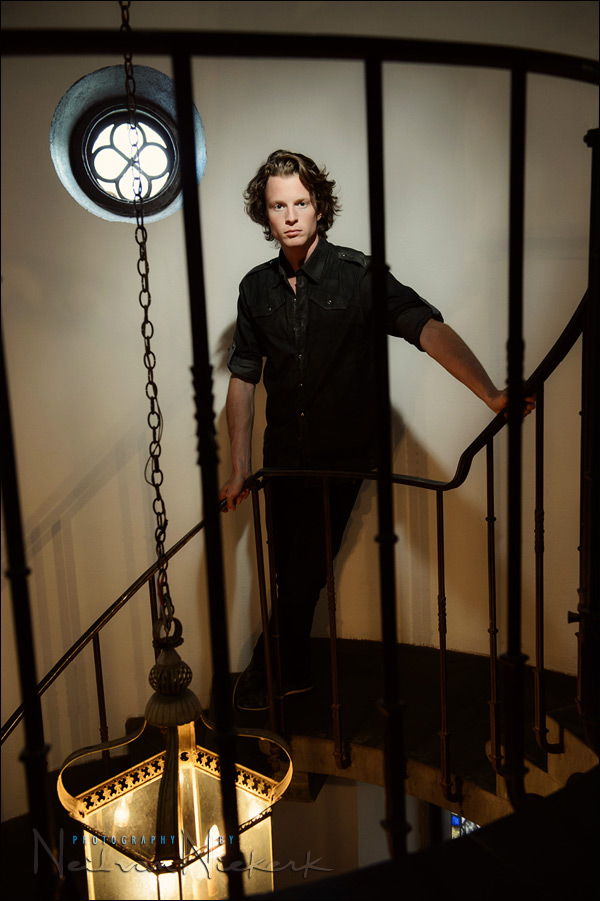 Flash photography: using a grid with a speedlight
During this photo session with Austin, I wanted to get a spot-light effect on, similar to that of a video light. Now, I have played around with various speedlight grids before, but never liked the result. Speedlite grids generally they concentrate the light to the extent that the direct light from a speedlight, becomes too concentrated and hard. For dramatic light, I really like the look of a video light, with that dramatic quality to the light, and with more defined shadows. I do want that fall-off in the light as the light spreads away from the subject. For this, I used a grid on the speedlight.
And here's the result. I really like it – a look similar to that of video light, but with more power … and with the PocketWizard TT5 on my camera, I could control the output! For this photograph, I also gelled the flash with 1/2 CTS gel to have the flash's color balance closer to that of the ambient light.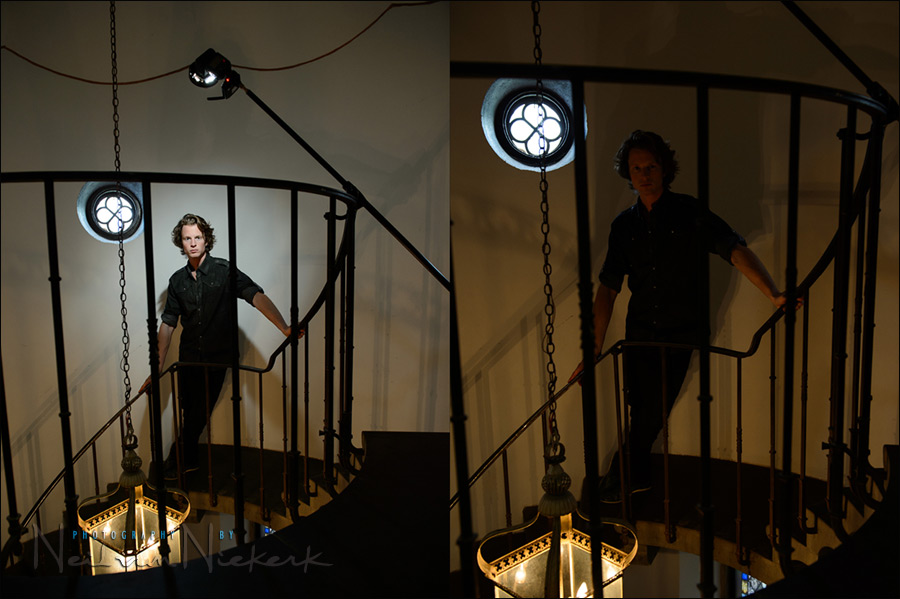 The pull-back shot to show how the flash was positioned. Without an assistant there, I simply fastened the monopod to the rail with gaffer tape. The other comparison photo is to show the ambient light levels without flash.
---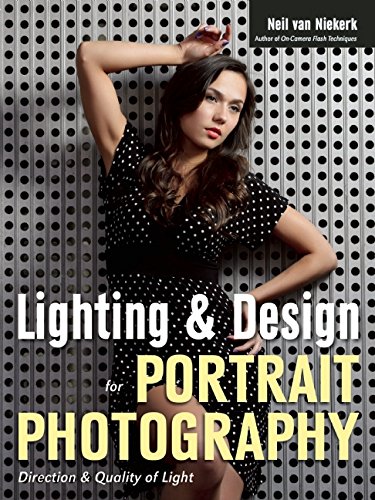 Lighting & Design for Portrait Photography
Lighting & Design is a follow-up of sorts to Direction & Quality of Light. It's a slightly eclectic mix, discussing the thought-process with various scenarios shooting portraits. The examples use available light, bounce flash, off-camera flash as well as studio lighting.
The idea is that in every one of the 60 sections, there is something to be learnt and applied, regardless of your level as a photographer or where you shoot – all shaped to form a cohesive narrative arc throughout the book.
You can either purchase a copy via Amazon USA or Amazon UK. The book will also available on the Apple iBook Store, and Amazon Kindle.