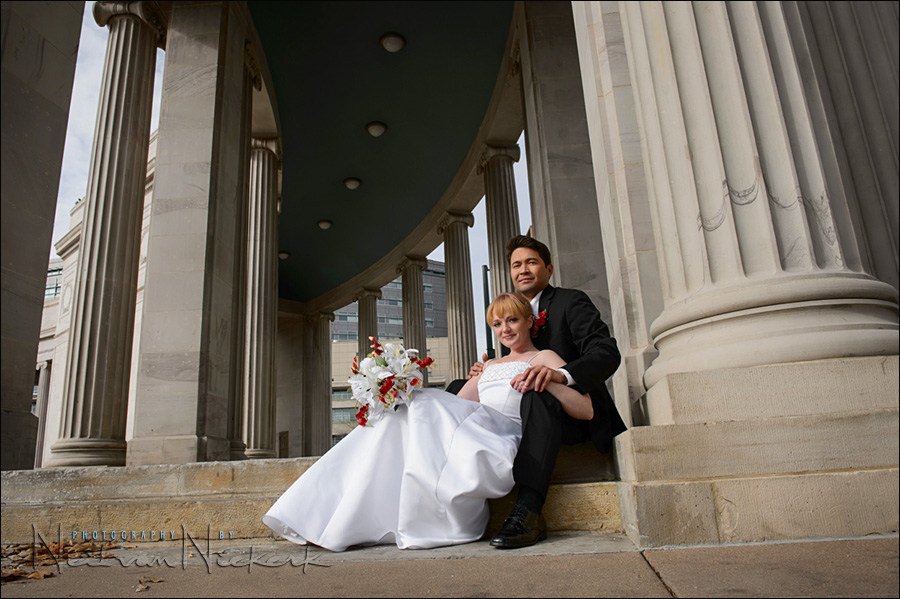 Video tutorials: Wedding photography – The romantic portrait session
My third video tutorial series in conjunction with Craftsy, covers an interesting topic in wedding photography – the romantic portrait session. Craftsy is a company that produces professional looking online video tutorials, and with their help, we created what is essentially an online workshop.
We cover the topic thoroughly, from the initial client meeting, through to the engagement photo session, to how I would approach the romantic portrait session on the wedding day. Photographing a couple that is actually engaged to be married, we cover all the steps. We also look at go-to poses for the bride and groom, and how to improvise on those.

The first two classes covered the topic of Portraits with On-Camera Speedlight, and a follow-up class, Off-Camera Flash Photography. These first two classes received really good feedback.
The online classroom has a platform where anyone who is subscribed can ask questions. So it is an interactive method, and not just a static video-only class. There is also no time limit on this, so you can watch it anywhere, any time. I also answer all questions that are asked. Join us there if you are interested in learning more about wedding photography.
Classes on photography, by Craftsy