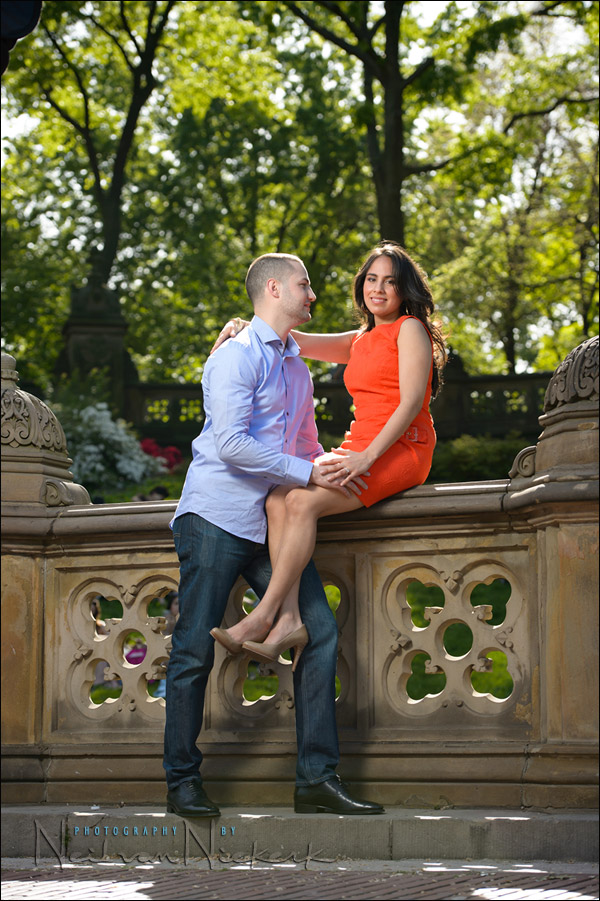 lighting for on-location photo sessions – pick your battles
When doing a photo session with a couple on location, I mix up the lighting as needed. With some photo sessions I may:
– shoot available light only;
– or I may decide with a photo session to use direct on-camera flash,
with some sequences available light only; or
– with some photo sessions I use off-camera flash with a softbox,
with some sequences just the available light.
Even in varying the way I may use the available light and flash, I still aim to have a consistent look to it all. My specific style has to be apparent. Or perhaps, in the way that I work, my style becomes apparent. The one way that I help make things easier for myself, and remain consistent, is that in working with the available light; or working with the available light and flash (both on-camera and off-camera) … I pick my battles. I don't try and make *everything* work. Rather, I specifically choose where I pose a couple, or what I have as the background.  All of this in relation to the existing light and my flash.
camera settings for the image above:  1/250 @ f/4.5 @ 100 ISO … TTL flash, off-camera
{ 26 comments }