This article of Neil refers:
Cleaning your camera's sensor
http://neilvn.com/tangents/my-gear/sensor-cleaning/
About a year ago, I tried cleaning my camera's censor, and I made a mess of it !
After using a D300 for a year, I had one large spot and several very small spots on the censor. As I like doing thing myself, I tried to clean the censor of my camera. I tried to follow the instructions provided with the eclipse as good as possible, but the results wasn't what I was hoping for !
First I used a Giotto blower, holding the camera with the censor facing the ground.
I used the eclipse liquid and censor swabs. I used drops of eclipse on a swab, swiping the censor once from left to right; turing the swab over; and wiping it once from right to left. I tried it with 4 different swabs, and each time the results got worse than before.
The initial spots were hard to notice, but the resulting mess is obvious:
My local Nikon repair centre cleaned the censor, and made a much better job of it.
Here is an instructional video from Eclipse: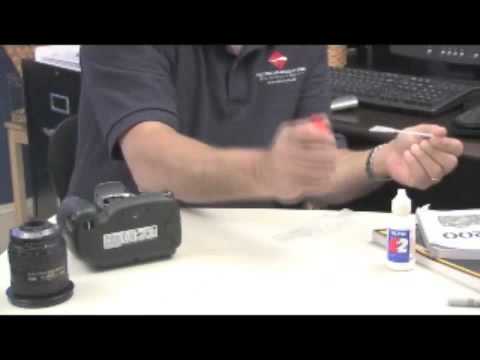 I tried using the eclipse and censor swabs on a filter, and it made streaks.
I want to clean the censors of my cameras, but I am afraid to try it again.
What method does a Nikon repair center use to clean a censor?
=======
=======
For interest sake:
This is one of the Official Nikon Japanese Only video instruction on how to clean your sensor. This video assumes you are using the Nikon Pro Cleaning Kit which this video came with.