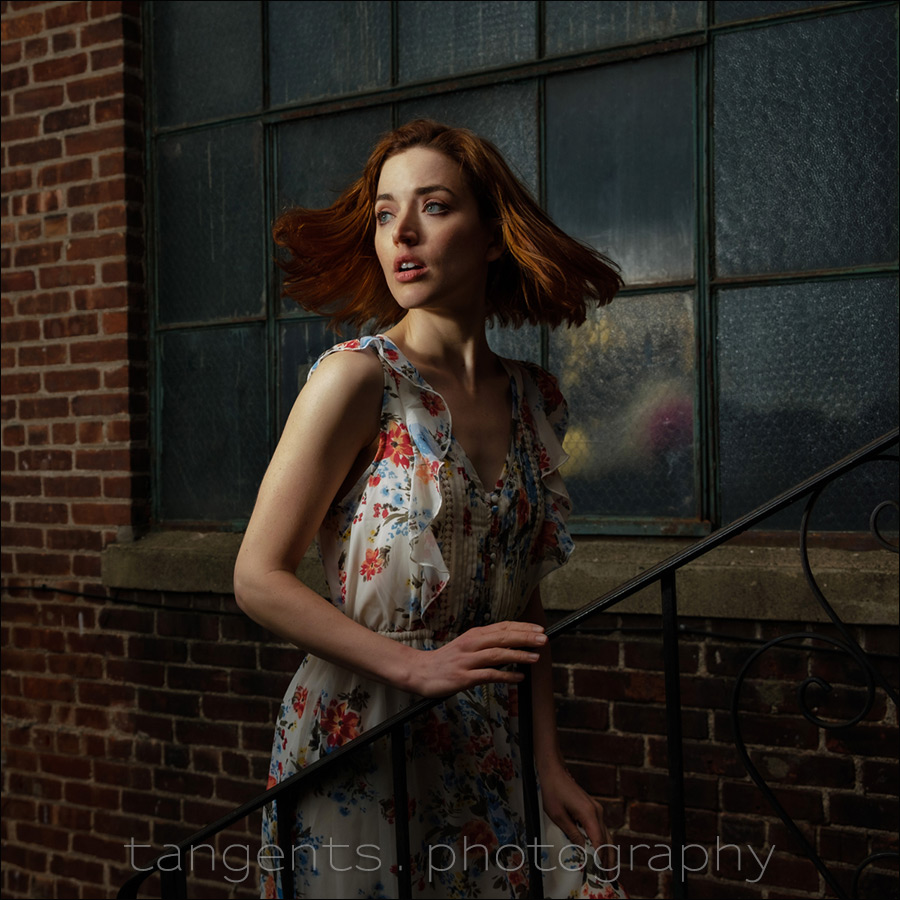 Accidental Off-Camera Flash
This photograph of Anelisa, was taken during a Flash Photography workshop at my studio. Lighting is via accidental off-camera flash! I was shooting a few available-light behind-the-scenes photos with my Fuji X-T20 (affiliate), and caught someone's flash. It was 2 stops over-exposed because of the additional light, but the RAW file from the Fuji had nearly enough detail to pull the image back to a usable point!
The HDR look to this photo is in part due to the massive correction to the Exposure and Contrast and Highlights, in adjusting the over-exposed RAW file. Somehow Anelisa's gesture and expression matches the final look of the photo and to my eye it looks like it could be a still from a movie. It definitely has a cinematic look to it.
Camera settings: 1/480 @ f4 @ 800 ISO
Usually when I catch someone else's flash, my own camera's shutter causes part of the frame to be darker where it blocks the un-synchronised flash. Here I was shooting with the Fuji X-T20 in Electronic Shutter / Silent Shutter mode. As such, there was no moving shutter curtain to block the burst of flash.
Here is what the normal available-light exposure looked like, without the accidental flash: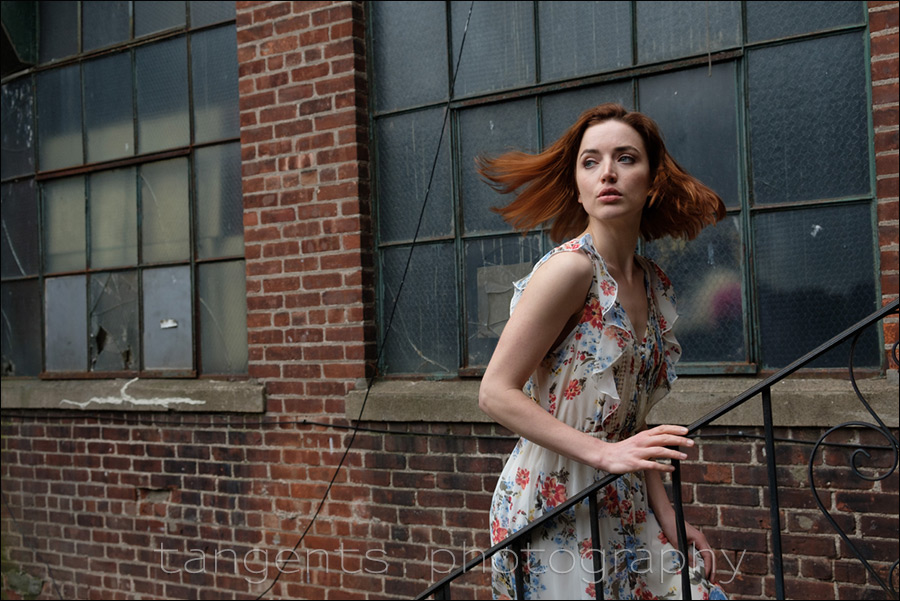 Fuji X-T20
About my choice of the Fuji X-T20 as my walk-about / travel camera:
I was super-impressed with the Fuji X-T2, as noted in my review of the X-T2. However, I already have my main Nikon cameras for professional work, so a full-featured X-T2 seemed like over-kill when I really wanted a smaller camera for travel and personal photography. The X-T20 seemed perfect – a 'lite' version of the X-T2, which is smaller and less expensive than the X-T2. But it has the same sensor as the X-T2.
I wanted a general purpose zoom, and the  Fuji 18-55mm f/2.8-4 lens (B&H / Amazon) impressed me with how sharp the lens is, even wide open. The lens is also stabilized, which makes it more versatile. When you buy the X-T20 and 18-55mm as a kit (B&H / Amazon), the price of the combination is very attractive.
So after a multiple camera detour which even included having the Sony RX-1 for a week, I've settled on the Fuji X-T20 as the camera to take with me everywhere.
Related Articles