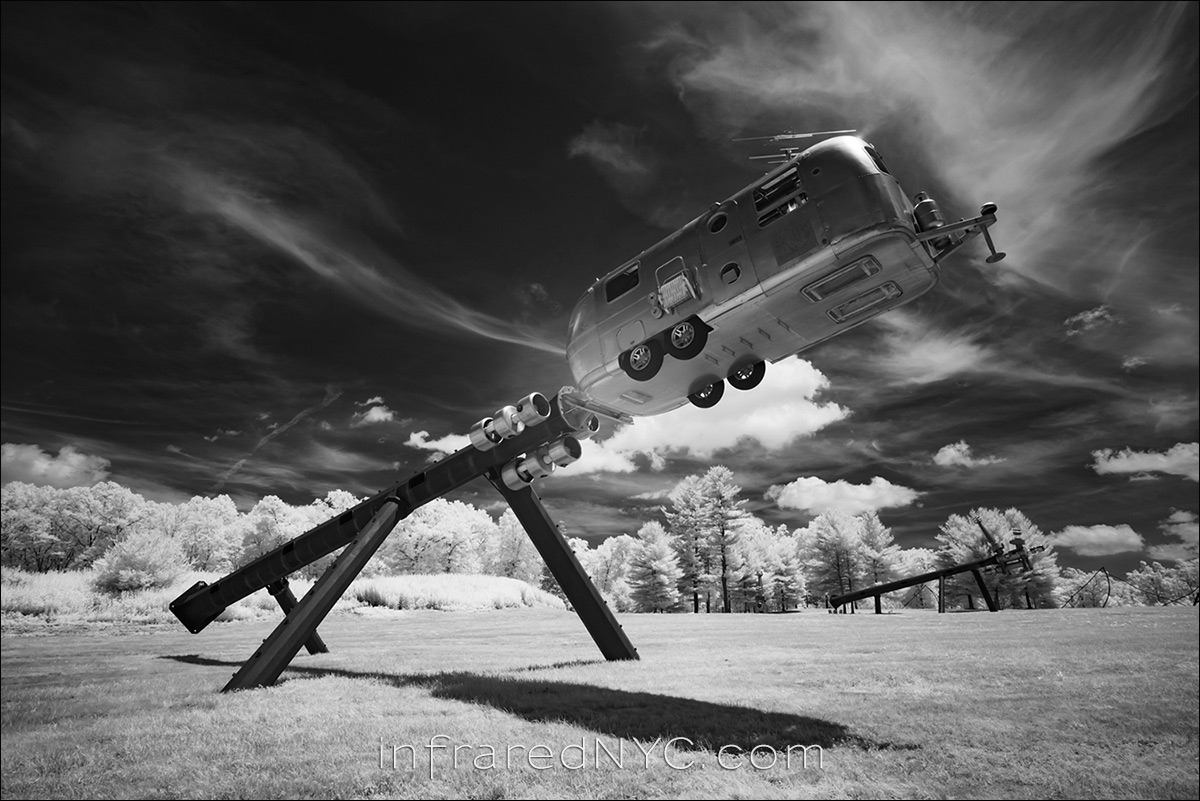 Best photography purchases of 2021
The past year was definitely an improvement on 2020, which was a strange year with businesses shutting down. Things started to turn around when vaccines helped a sense of normalcy to return. For me, like many photographers, 2020 came crushing down, but in comparison 2021 was crazy-busy as all the events postponed from 2020 started to be added to the 2021 calendar. As far as the Tangents blog goes, posts have been relatively scarce — in 2020 I wasn't busy enough to really have anything new to write about. And in 2021, I was just too busy to have much time to expand on the material here, as much as I wanted to.  Some weekends I photographed 4 weddings and other events in a row. Just a hectic pace, which I hope will continue into the new year.
All this is some context to this regular year-end reflection as we discuss what photo gear bought in 2021 to augment our photography hobby or career —  this year's edition of best photography purchases.
We would all love to hear what you have been up to, and what astute and interesting choices you've made this year. There is a $50 Amazon gift card for a comment posted here which will be picked via a random number generator, like before. Winner to be announced on Jan 7th.
---
---
My best photography purchases for 2021
Upgrading my infrared camera
Now, about the two photos – I love the surreal look of B&W infrared with the right subject. I prefer New York cityscapes as my usual subject.
Why infrared? It is something very different from my usual work, and allows me to explore New York with a fresh outlook.
You can see some of my infrared photography here on the Tangents blog: infrared photography; as well as a dedicated website just for this topic : infrared NYC
I originally started with a modified Canon 5D mk2, but the live-view autofocus was limited with just the single AF point, and no flip-out LCD screen. Then I went with a infra-red modified Fuji XE-2 … but Fuji lenses are plagued by central hotspots when shooting infrared. Then the past year I upgraded my infrared camera to a modified Sony A7ii. It was modified to "deep infrared" by by Life Pixel.
Why mirrorless? Well, mirrorless cameras make most sense with infrared photography compared to DLSRs, because the live-view autofocus of mirrorless allows you to better pick a proper exposure and quickly get sharply focused images.
The photo at the top was taken at the Edward Tufte landscape sculpture park in Connecticut. A surreal enough place to match up with the surreal rendition of infrared photography.
The lens used was the superb Sony 20mm f/1.8 G (B&H / Amazon) which has just the right field of view for dramatic landscapes.
---
Sony A1
One of the craziest things I did this past year : I bought a Sony A1 (
B&H
/
Amazon
). Crazy expensive, but also loaded with features and the very best spec.
It is one of those cameras that offer everything: high resolution of 50 mpx; 30 fps shooting rate (with specific lenses and image settings); and up to 8K video … and a slew of other features. You might very well not need most of the features, but there are so many improvements over current cameras, that even the sum of the incremental improvements make it a compelling camera. I don't need 8K video, but 4K60 with eye-focus is very useful.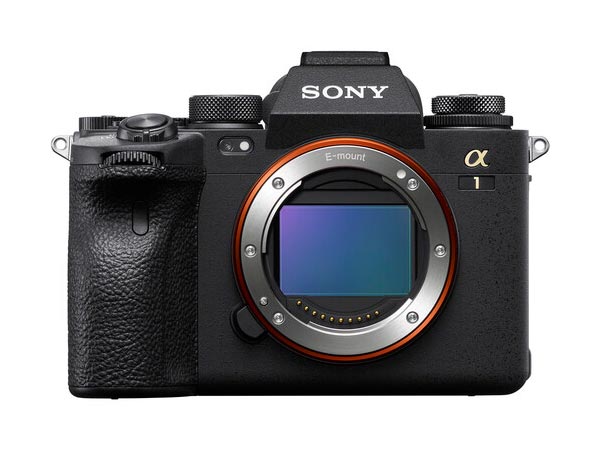 So far I love the camera, with a few caveats — there is no medium RAW setting. Everything is at full resolution unless you shoot in crop mode which gives you a more reasonable 21 megapixels. But I wish Sony could have added this feature – medium RAW – to its cameras like Nikon and Canon has. Another major disappointment, and I think this is just how mirrorless cameras are at the moment — when I photograph dark reception venues with the DJ's lights flashing, that combination of low light and low contrast, and crazy changing lighting, makes the Sony A1's autofocus slow or even has it consistently mis-focus. I still pull out my Nikon D5 to help me out in these tough situations. Disappointing that a $6,500 camera isn't the final word in low-light / low-contrast AF. We'll have to see what the Nikon Z9 offers us here.
Oh, another disappointment — the camera overheats in video mode. It happened to me even before the camera was recording. I was still setting up the microphone and lighting in the studio, with the camera on standby (in 4K mode), and then it overheated. That's just crazy.I did set the heating control to 'High' afterwards to help avoid this. But still.
I finally decided to pull the trigger on the Sony A1 during this photo session shown in the timelapse clip below. I had rented a high-megapixel Sony A7iii to photograph this huge group of realtors … and then at the start of the shoot the camera started to misbehave. The final straw. I sent out my assistant to go buy me a Sony A1. It is embarrassing to struggle with gear in front of a client. My equipment needs to work in a predictable manner.
The image quality out of the Sony A1 is amazing – the level of detail, and the surprisingly good high-ISO noise at 3200 ISO. The responsiveness of this camera is also a joy to experience. The controls respond with the same speediness as the Nikon D5 that I am used to. Sony has overcome that lag to the controls that the Sony A9 still has. I love the Sony A1, but I am not committed enough that I won't properly consider the Nikon Z9 once it hits the shelves of the rental houses.
---
This timelapse video shows what went into the taking of a big group photo on the day.
Portable studio lighting, a ladder, and a very tall tripod were part of the setup to make this photo work. We carefully positioned people in the frame, and since I shot (wirelessly) tethered to the laptop, the images could immediately be viewed by my client.  This made it easier to change people's positioning and posing to make sure we get the photographs my client wanted.
---
A really tall tripod – the Robus RC-0888
Sometimes you just need a really tall tripod. Nothing else will suffice. For this kind of situation, I got the
Robus RC-0888 carbon fiber tripod
 (
B&H
). If you're looking for a really tall tripod, do check out the specs as listed on
B&H's site
.
For a tripod that's tall enough that I can stand under it when it is fully extended, it is surprisingly light-weight and relatively compact.  And yet, sturdy. Just what I needed for scenarios as shown in the timelapse clip above. Highly recommended.
As the basic ball-head for this tripod, I matched it with the Robus RT-1050 Triple Action Ball Head (B&H). It has that similar feel of quality as the tripod.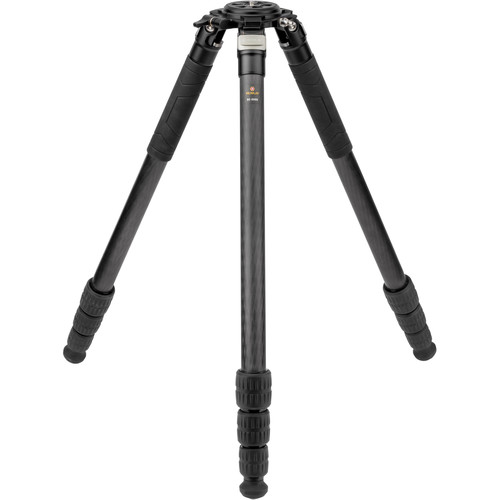 ---
Sony 35mm f/1.4 GM
To further expand the range of prime lenses I use, I bought the absolutely stellar  
Sony 35mm f/1.4 GM
(
B&H
/
Amazon
) to complement the Sony 50mm & 85mm & 135mm lenses that I have. As Sony users have come to expect, the optical quality and build quality of this lens is top notch.
As much as my 24-70mm f/2.8 lens have always been my workhorse lens, as explained in this article – the need for fast prime lenses in your camera bag – there are times where you really need the ability to shoot in low light with a decent shutter speed — then these fast prime lenses are essential.
This 35mm lens neatly fills that gap in the focal range.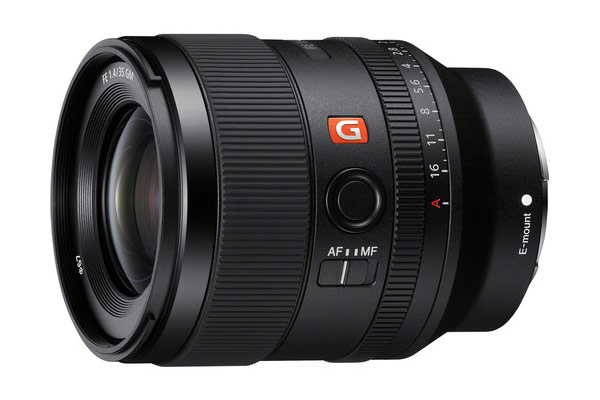 ---
Other purchases I am very happy with
An extra large canvas from Gravity backdrops
The canvas backdrops I had in the studio were smaller and more suited for individual portraits. I lacked something to photograph small groups and families against. Until now.
Helicon focus stacking software
Expanding the capability to successfully shoot table-top items that need more depth of field than f/22 or f/32 will allow, you need focus stacking software. Helicon works like a charm!
Westcott Optical Spot system
Still  unused in my studio, I bought this to replace the Profoto Spot attachment that I had bought in 2020. With the quieter winter months, I'll start playing with this in the studio.
Various Nikon lenses (and another Nikon D810) for time-lapse photography.
I needed more compact zoom lenses for the longterm timelapse housing. Here is one of the projects that I worked on in 2021 – The Harry Potter Store on 5th Avenue in Manhattan. It was a 10-week long project, during which I also had to photograph the advertising mural being painted on the side of a building: Time-lapse photography: Harry Potter store, New York. This particular part of the timelapse project only took a few days.
---
Your turn!
That's it for me. Now it's your turn. Add yours to the list of Best / Worst Photo related purchases, by posting in the comments section.
What photo gear did you acquire which you believe will make a difference to your photography and your business in the upcoming years? Post your replies in the comments.
To make it interesting, there is a $50 Amazon gift card, to be given to to a winning comment picked via random number generator. The winner will be announced on January 7th.
Related articles