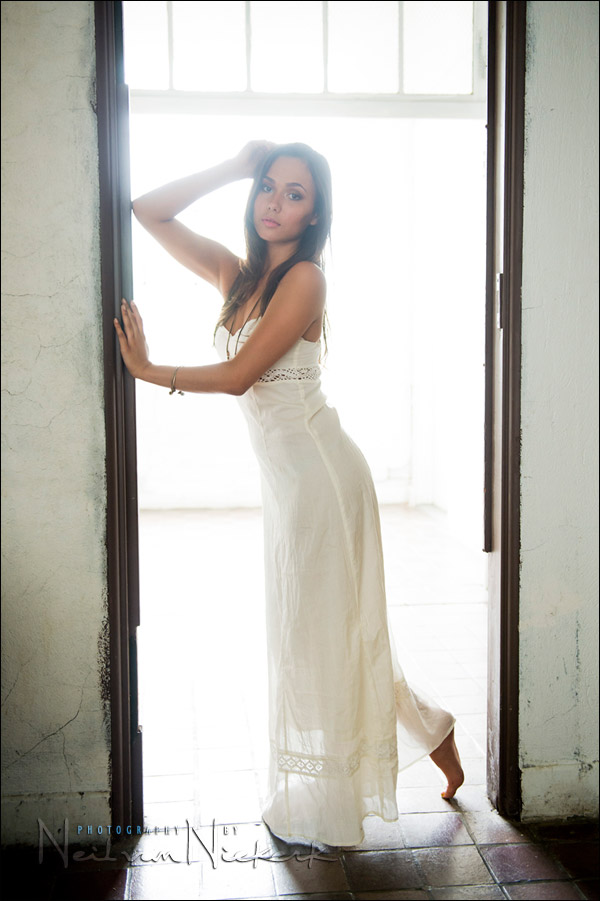 Exposure metering for a backlit subject, using the histogram
When our subject is backlit, we have a number of options:
expose for the background, and then either:
— go for a (semi) silhouette,
— add light to your subject to balance their exposure with that of the background.
expose carefully for our subject, and let the background blow out. This is the "ambient-light-only" option.
anything somewhere inbetween those two choices, where *we* decide how we want to balance the exposure between our subject and background.
Exposing for our subject, very often gives us this kind of ethereal look as the strong light from the background causes internal lens flare.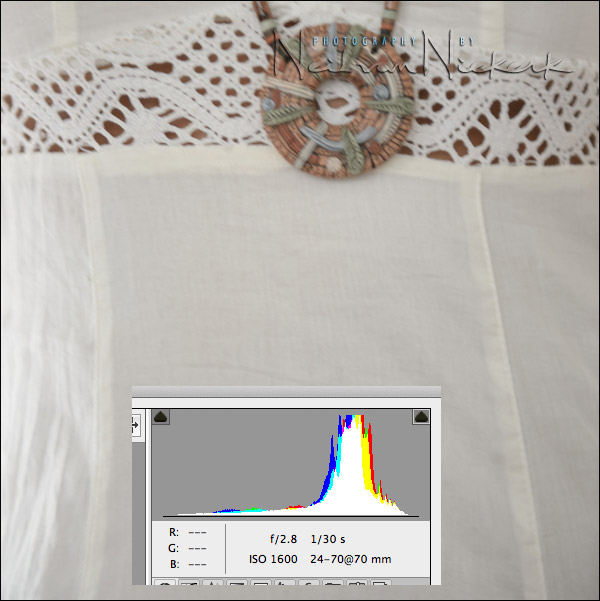 Exposure metering using the camera's histogram, is a fairly simple way of working. But you have to meter just for your subject, and not have any part of the background show. The super-bright background will just influence your meter and cause under-exposure. When you meter off a white tone, then you have to accordingly adjust your camera's meter reading. This article on using the histogram to determine exposure explains it in more detail.
The screen capture there of the histogram as it appeared in Photoshop, shows what we're trying to do with the brightest relevant tone (ie, white) of your subject – we're pushing it to the edge of the histogram.
This gives us a baseline correct exposure. But we'll still have to adjust the image in post-processing: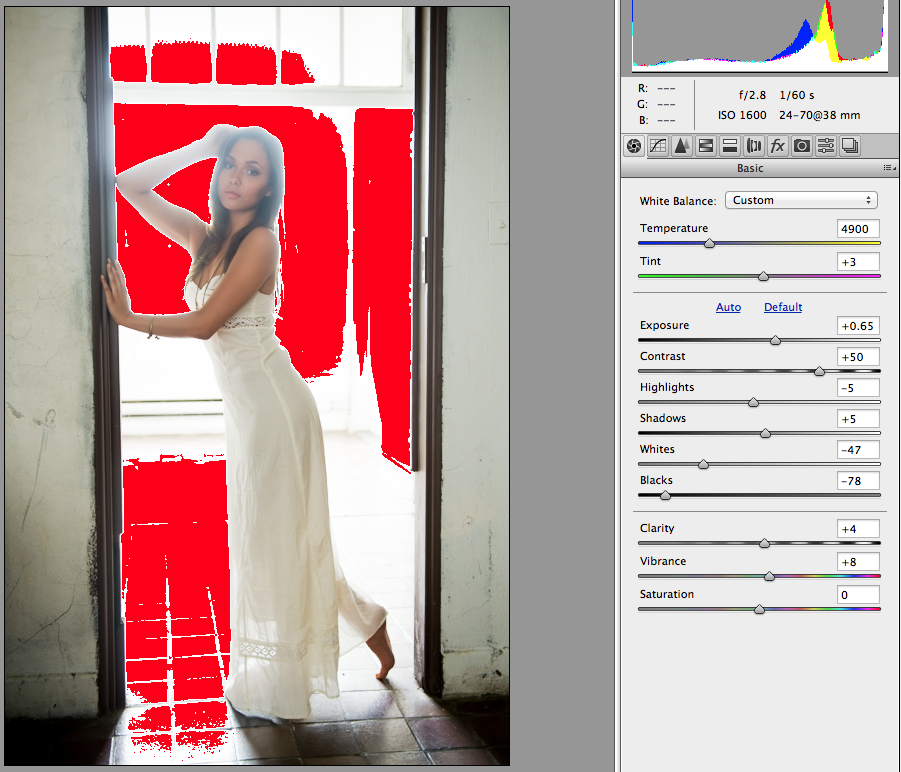 The image can look washed out on your camera's preview. Actually, it will look washed out on your camera. We therefore need to increase the contrast and add more punch to the image. The two controls I adjust first, would be the Blacks slider, and the Contrast slider. From there I would adjust the rest, according to taste. The Whites slider is also pulled down to control how much of the image is washed out.
All of the changes to these settings, will make the image appear darker. So it might be necessary to pull the Exposure slider up a bit.
And there's the basic RAW file, with various adjustments. The photograph (as a JPG), was then sweetened a bit further in Photoshop.
Even though I had to adjust the Exposure of the RAW file, getting to a good basic in-camera exposure for the strongly backlit image, was the best starting point.
Photo gear (or equivalents) used in this photo session
Related articles