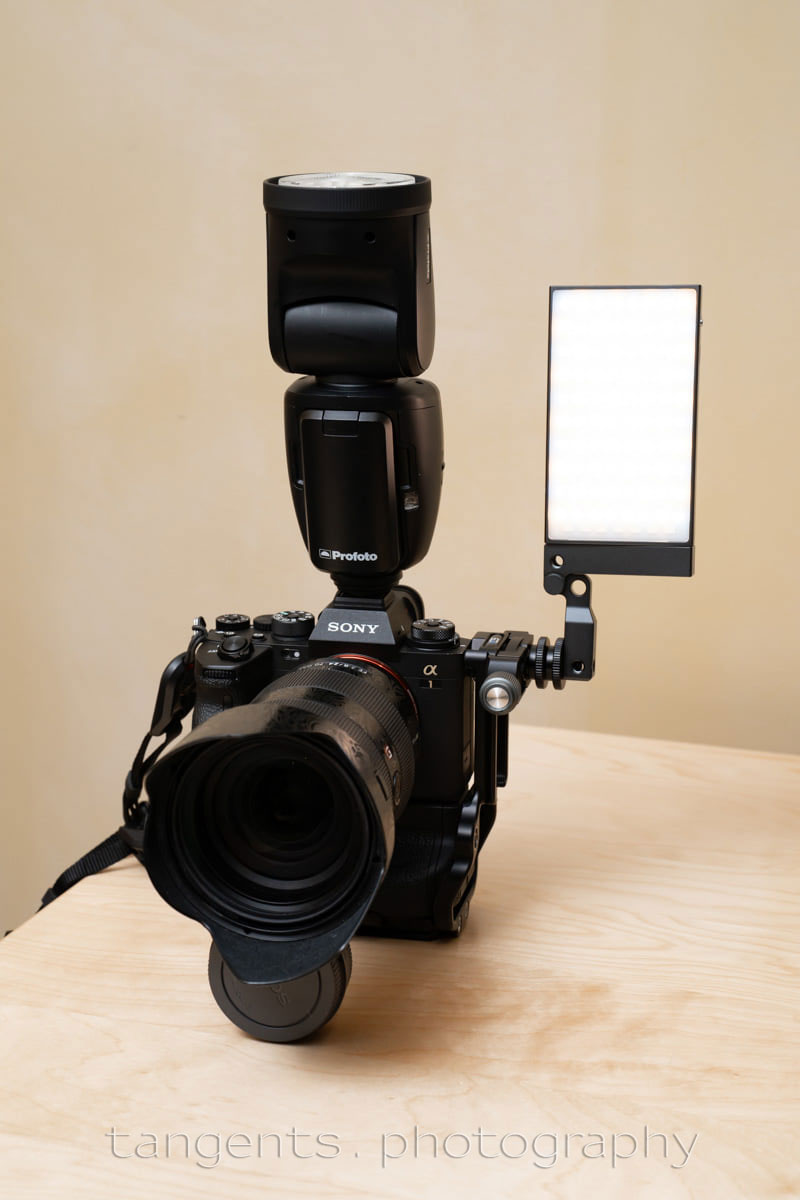 Finding a solution for poor low-light auto-focus with mirrorless cameras
As much as I love all the advantages mirrorless cameras offer, at this point there is still a serious flaw in my experience – the low-light autofocus response just isn't as solid as the top-end DSLRs.  The autofocus capabilities of my Sony A1 (Amazon / B&H) as amazing as it is in proper light, just isn't a match for my Nikon D5 when it comes to low light levels with low contrast. As the current technology is, mirrorless cameras have a hard time seeing the AF-assist beam from an on-camera flash.
For example, when photographing candid groups of guests at an event, where their backs are to the light source – ie, their faces were shrouded in shadow – the mirrorless camera generally battles.
The solution – adding additional light when needed so the camera can focus. I bought an Arca-Swiss clamp (Amazon) to fit on the Kirk L-bracket (B&H)… and then this slim Godox M1 video light (Amazon / B&H) is fixed onto that Arca-Swiss clamp. I used the L-bracket specifically made for the Sony A1 with the grip, but if you want to try this – adding a video light to your camera – then any L-bracket appropriate to your camera would work.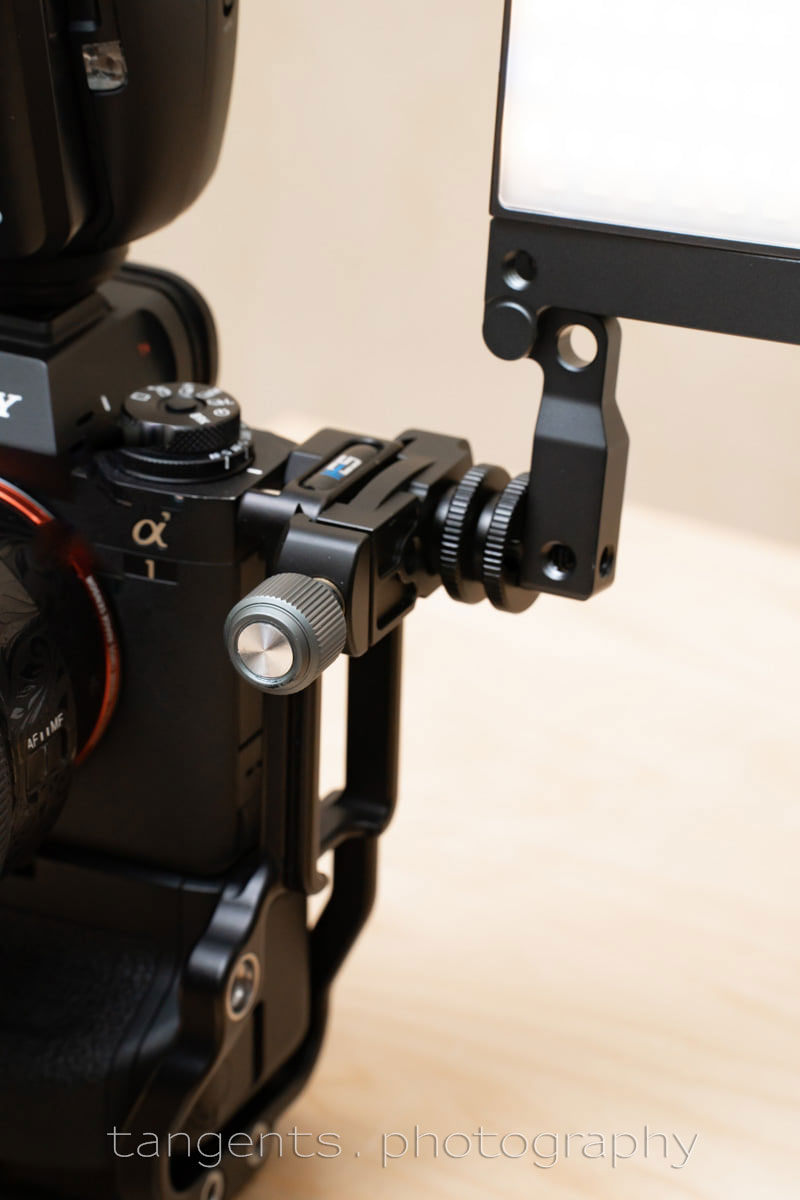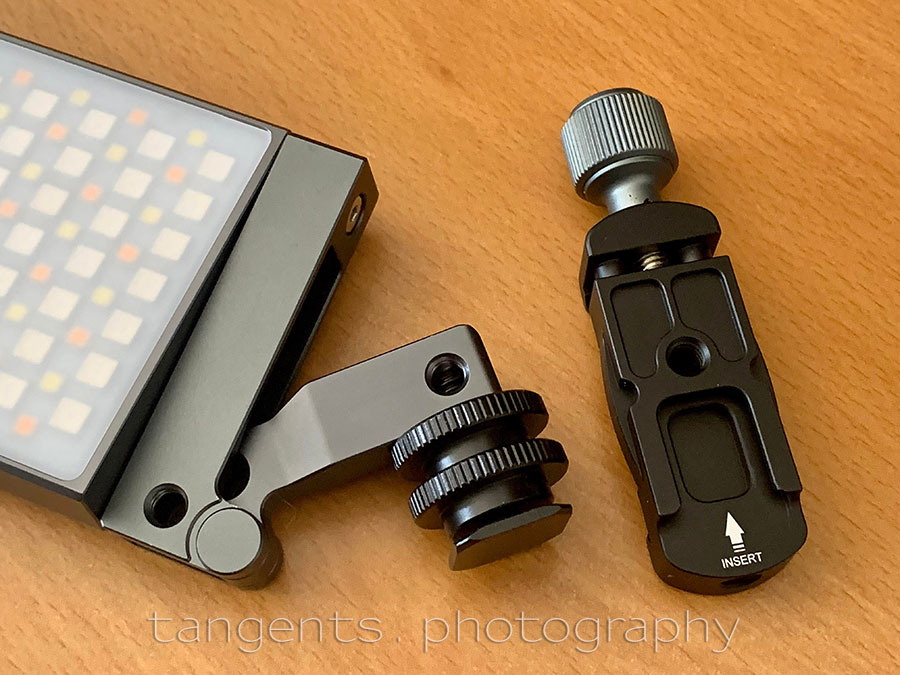 I had been playing with this idea a while now, but just never found the right video light. But when I saw how the Godox M1 video light (Amazon / B&H) hinges in and out, I knew I could make the setup work. The video light is small enough to keep in my camera bag as a matter of course. So it will see other use as well, like photographing details.
Now here's the thing – the flash AF assist with mirrorless is kinda iffy. Kinda works, kinda struggles. But you will get mirrorless / Sony / Canon / whatever  fanboys tell you that their mirrorless cameras focus terrifically in low light. But you can't just blanket trust their observations, since  we don't know what lighting conditions they are shooting under.
Here are two examples of the kinds of lighting you might encounter at wedding venues – and it is this kind of low-contrast weird light where the mirrorless cameras struggle in my experience. But with this new somewhat clumsy setup, I would be ready.