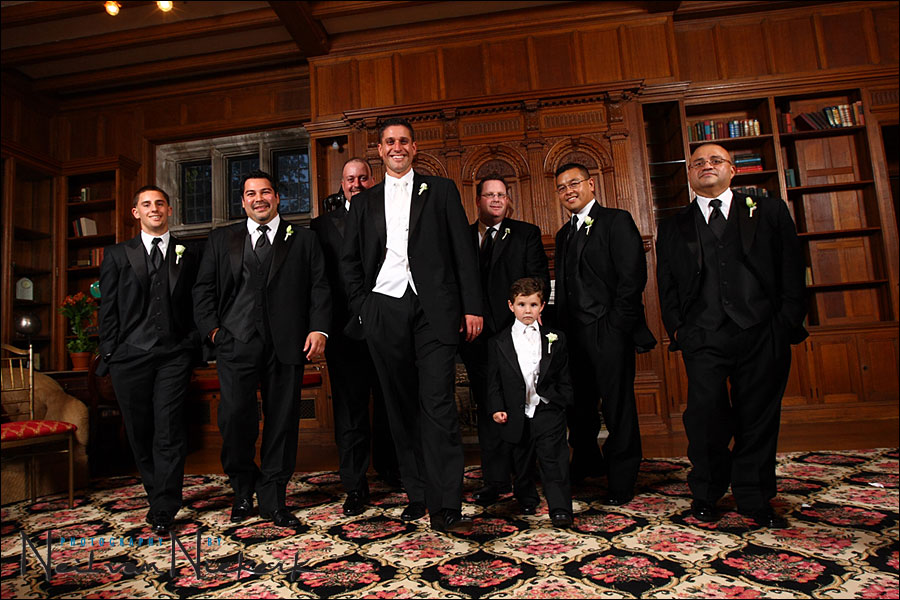 dealing with reflective surfaces when using flash
Rooms with wooden paneling are notoriously difficult to shoot in when using flash.  This is because of the tendency for the light source (flash) to create large hot spots on the wooden surfaces.    I've had someone ask me specifically about these images from a recent wedding, and how I avoided those specular reflections in the wooden paneling.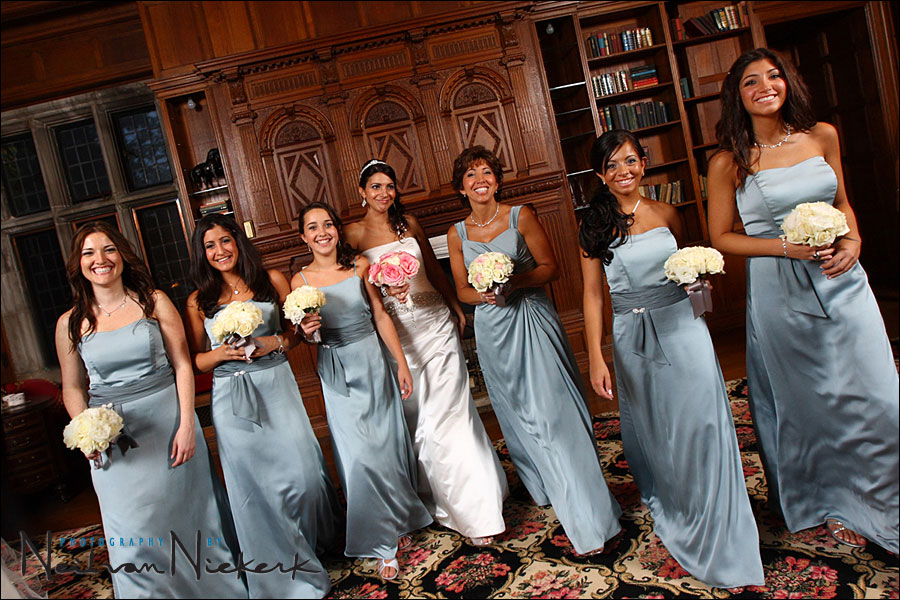 The best way to avoid them is to make sure you don't "see" your light-source / flash-tube in the wood paneling.  Imagine the flat surface to be a mirror – and then from your angle of view make sure you wouldn't be able to "see" your flash in that surface.   This goes back to the tenet that angle of incidence = angle of reflectance.  So just make sure you don't see the reflection of the flash in that surface.
The best approach then is to hoist the light source (flash heads) as high as possible, while using a longer lens so you don't "look up" into any possible hot-spot.
With such a big group though, it was tough not to see that reflection.   I usually have two Q-flashes (T2 models) on tall Red-wing light stands that I fire with Pocket-Wizards. I sometimes use white shoot-through umbrellas or umbrellas with a black backing. In this case I tried the white shoot-through umbrellas but I was getting hot-spots in the paneling.  The best solution I could come up with was to bounce the two Q-flashes (on either side of me), directly into the ceiling and thereby have my light source as high as I could, and as diffuse as I could.
A simple solution but it worked.
Here are photos and details of the equipment used …
Here I used Quantum flashes for my off-camera lighting, based around the T2 Q-flash – a solid workhorse of a flashgun.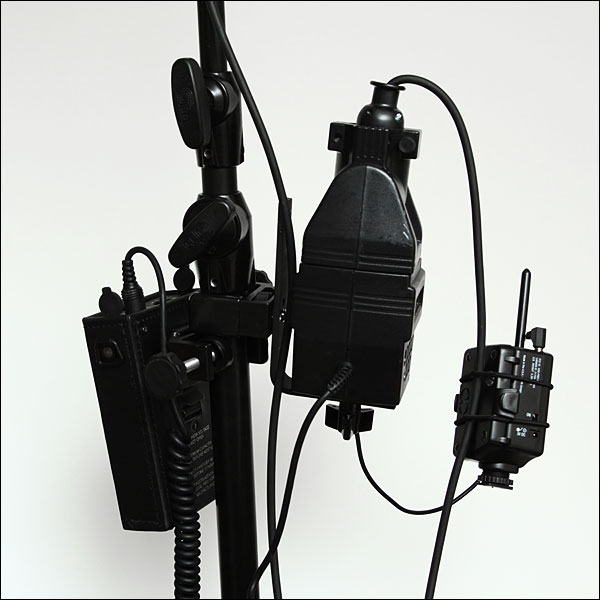 To make it easier for me to adjust my flash settings manually, I use the QF36T Quantum Extension Cable (B&H), so that the flash-head can be way up high, but the controls are eye-level.  This makes it easier to adjust my flash power up or down without needing to hoist the Q-flash itself up and down.
In that image you can see the Quantum 2×2 battery on the left, and the body of the Q-flash.  The Pocket-Wizard is held in place with a nifty device – the Flash Caddy – that I ordered from Flash Zebra.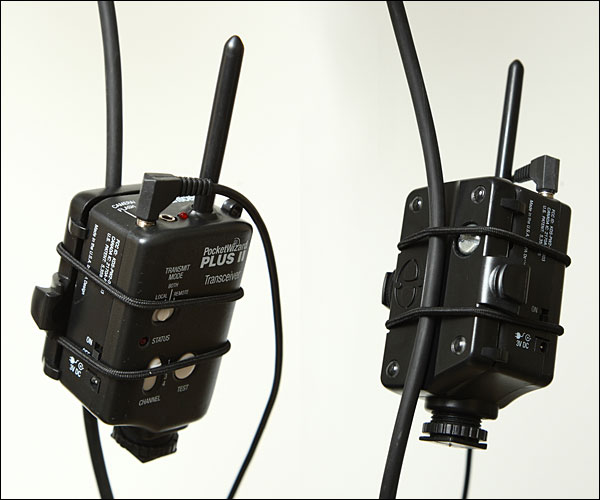 I mostly just let it dangle from the Extension Cable, but you can just as easily clamp it to the light-stand itself.  For simplicity of illustration, I removed the Quantum 2×2 battery from the next image so that the clamps holding the Q-flash in place can be more clearly seen.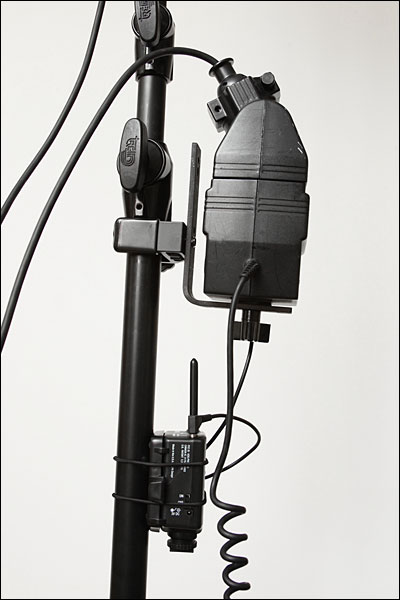 .
The flash-head looks like simplicity itself now, in comparison to the clutter of cables and clamps downstairs.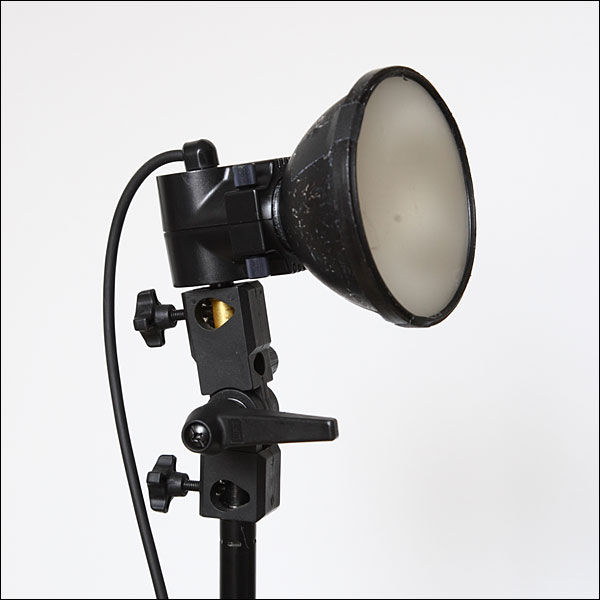 Check out this page for more details on the various bits and pieces I used here.
related articles