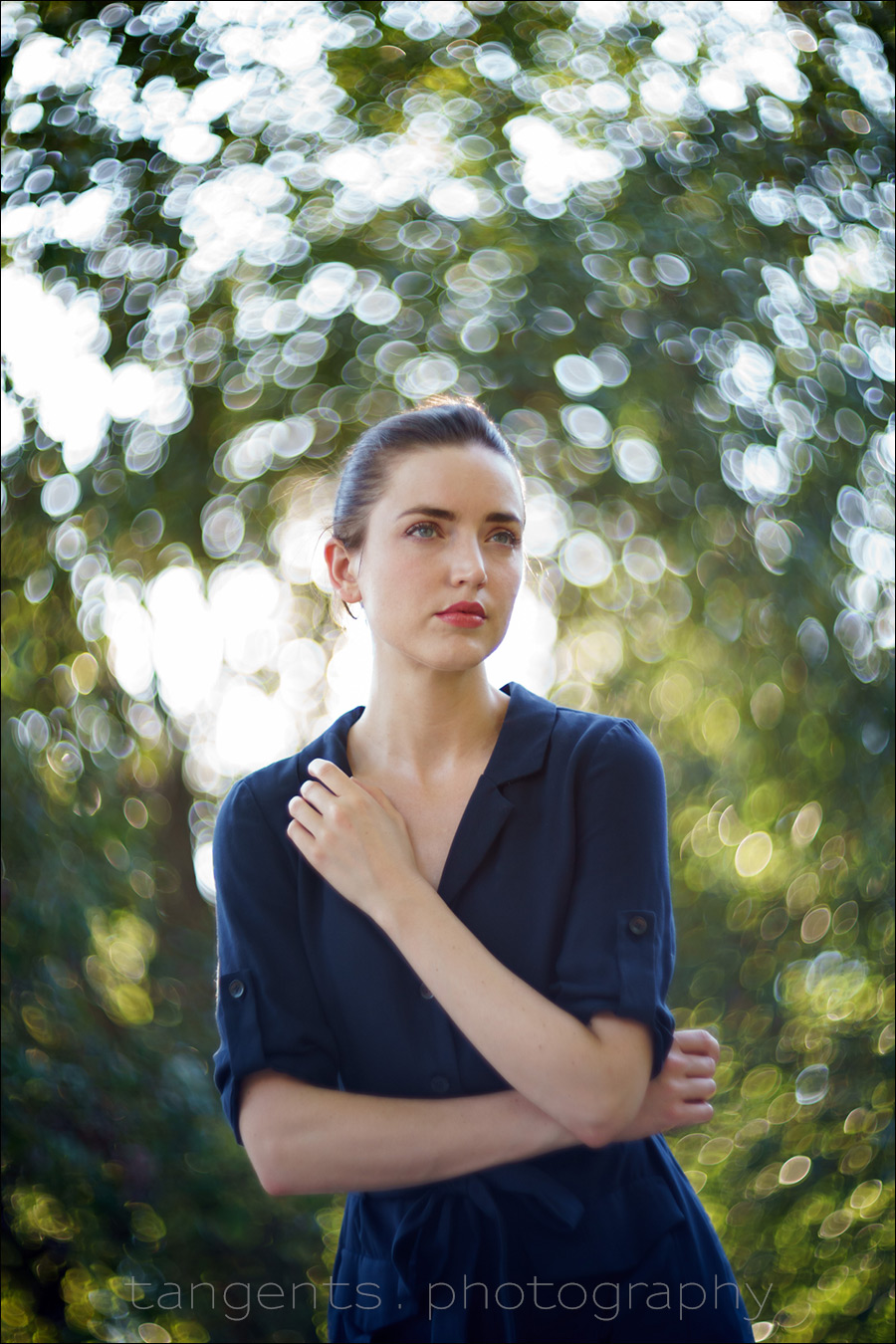 Helios 40-2 85mm f/1.5 lens
The quest to add an interesting, eye-catching element to a photograph, often leads us photographers to start working with lenses that have a distinctive bokeh. One of the more affordable vintage lenses that gives a distinctive bokeh and is also a perfect portrait focal length, is the Soviet made Helios 40-2 85mm f/1.5 lens (for Canon / for Nikon). The 85mm Helios is also is surprisingly affordable as photography gear goes. 
The swirly bokeh is fairly distinctive of the Helios optic. Adding this kind of effect in-camera to enhance a photograph, without resorting to Photoshop trickery, will help with a more streamlined workflow. The challenge then is to find that balance where the bokeh doesn't distract from your subject, but enhances the image.
With this sequence of photos of Anelisa, I used the Sony a7ii (B&H / Amazon) again. As I described in the article – Sony mirrorless cameras with vintage lenses – the way that Sony is able to implement manual focus due to the Electronic ViewFinder (EVF), sets it apart from DSLRs. Fuji does it in a similar way, but because the Fuji is a crop sensor, you lose much of the effect of using these vintage lenses. I discuss the Fuji cameras manual focus mode in this linked article.
This lens is all metal and glass, and is a heavy beast, especially on a smaller camera like the Sony.
You can purchase this lens via these affiliate links:
Here are a few tips on using this type of lens to best effect: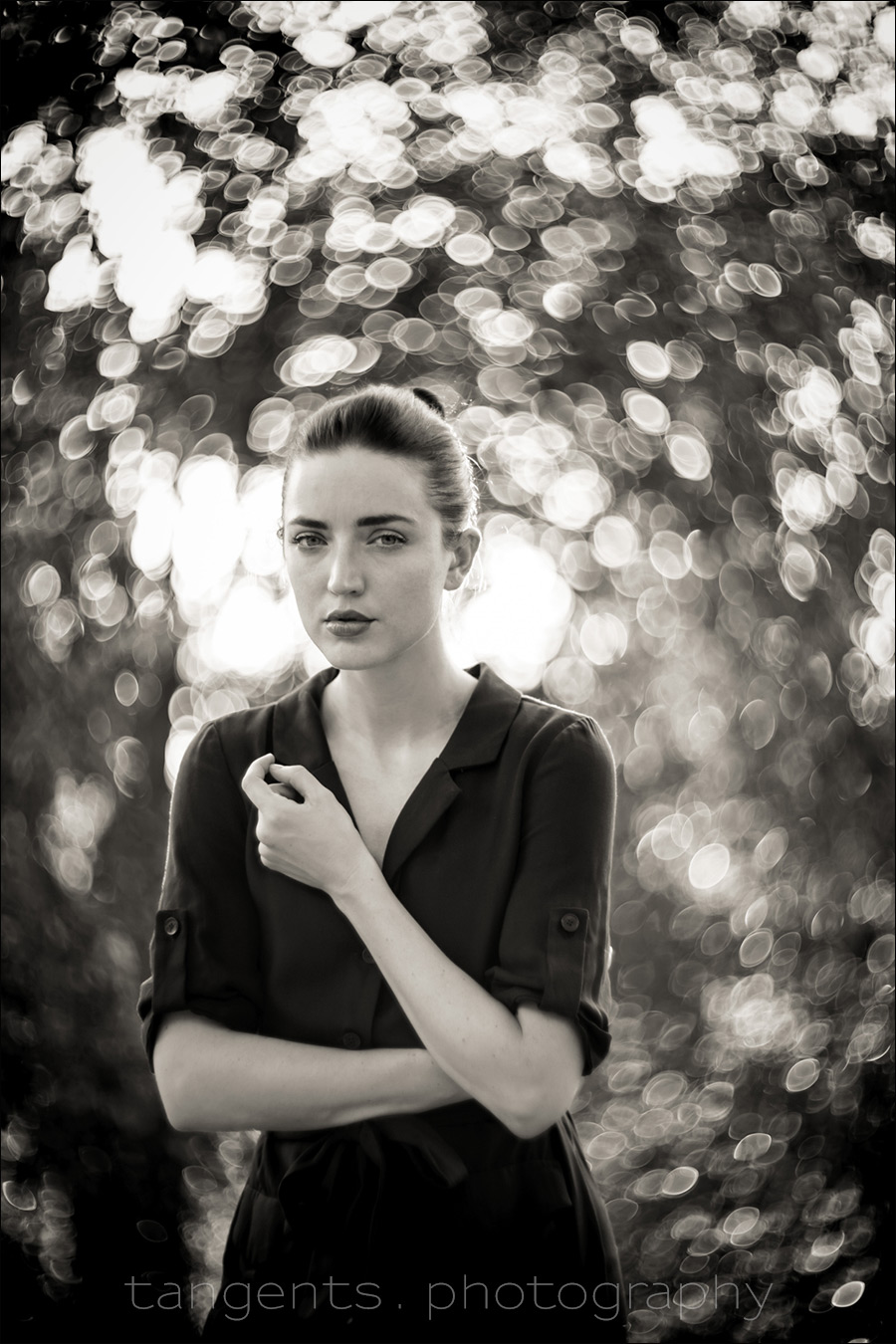 Tips on using the Helios 85mm lens to best effect
These lenses tend to be very soft towards the edges – not a problem in itself, but it does mean that a more central composition works best. A centered composition also helps in allowing the bokeh swirl to pull your eye in towards your subject. So both the lens sharpness and the bokeh forces a specific composition on you.
The best bokeh effect is achieved if there are highlights in the background that will defocus to elliptical spheres. In these photos of Anelisa, I had her stand in front of a tree through which the sunlight created dappled patterns on the leaves.
A more neutral background such as this alleyway shown below in this portrait of Anastasiya, still shows in an unusual bokeh, but the effect is much more muted. So, as a counterpoint, if the swirly bokeh shown in the photos of Anelisa is too much for your liking, then you could always use a more neutral background.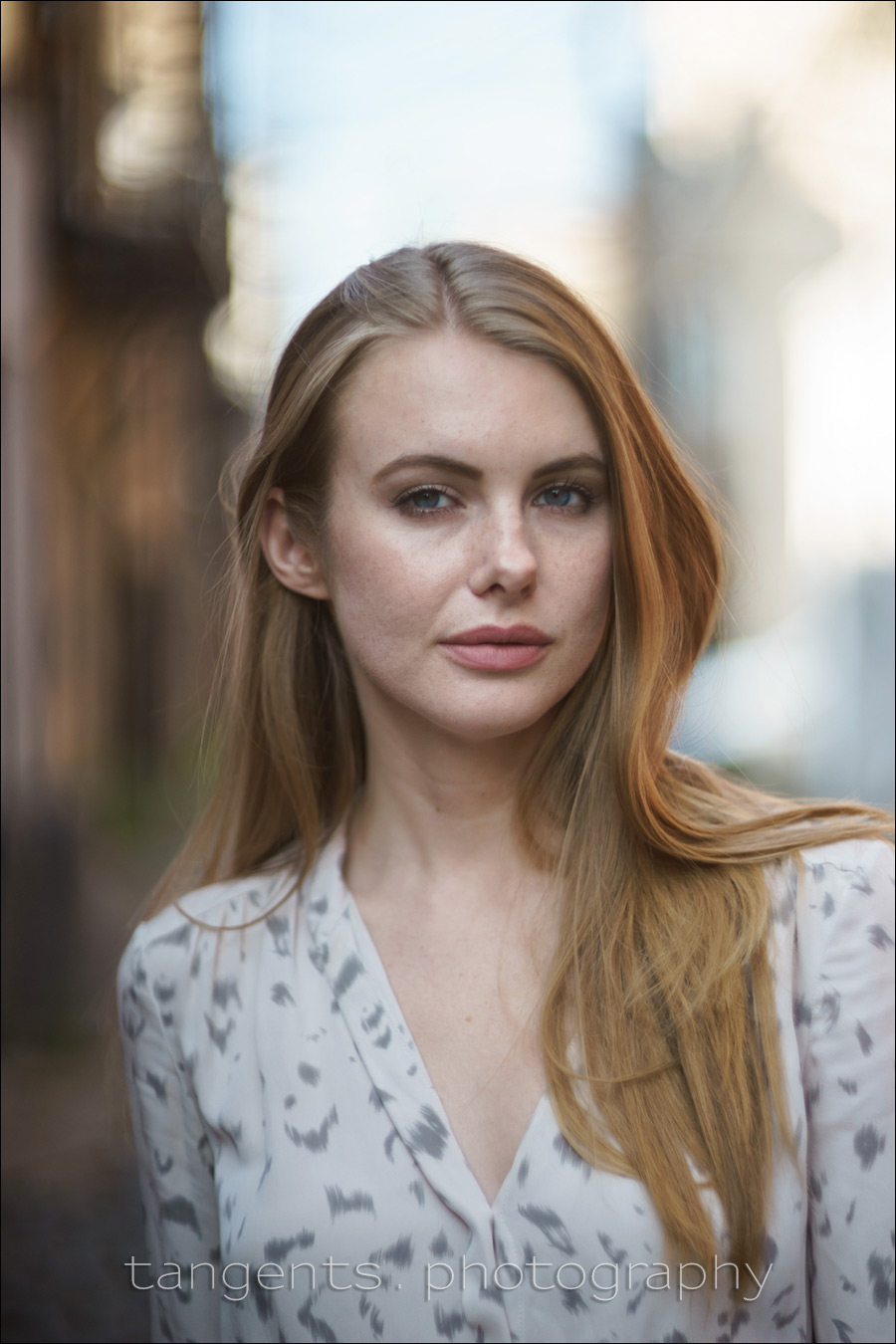 The specific bokeh of the lens is more pronounced at the wider apertures. Hence all the images here were shot at full aperture: f/1.5
It also means that I had to be extra careful with the focusing. Again, the Sony's superb manual focus technique helps here.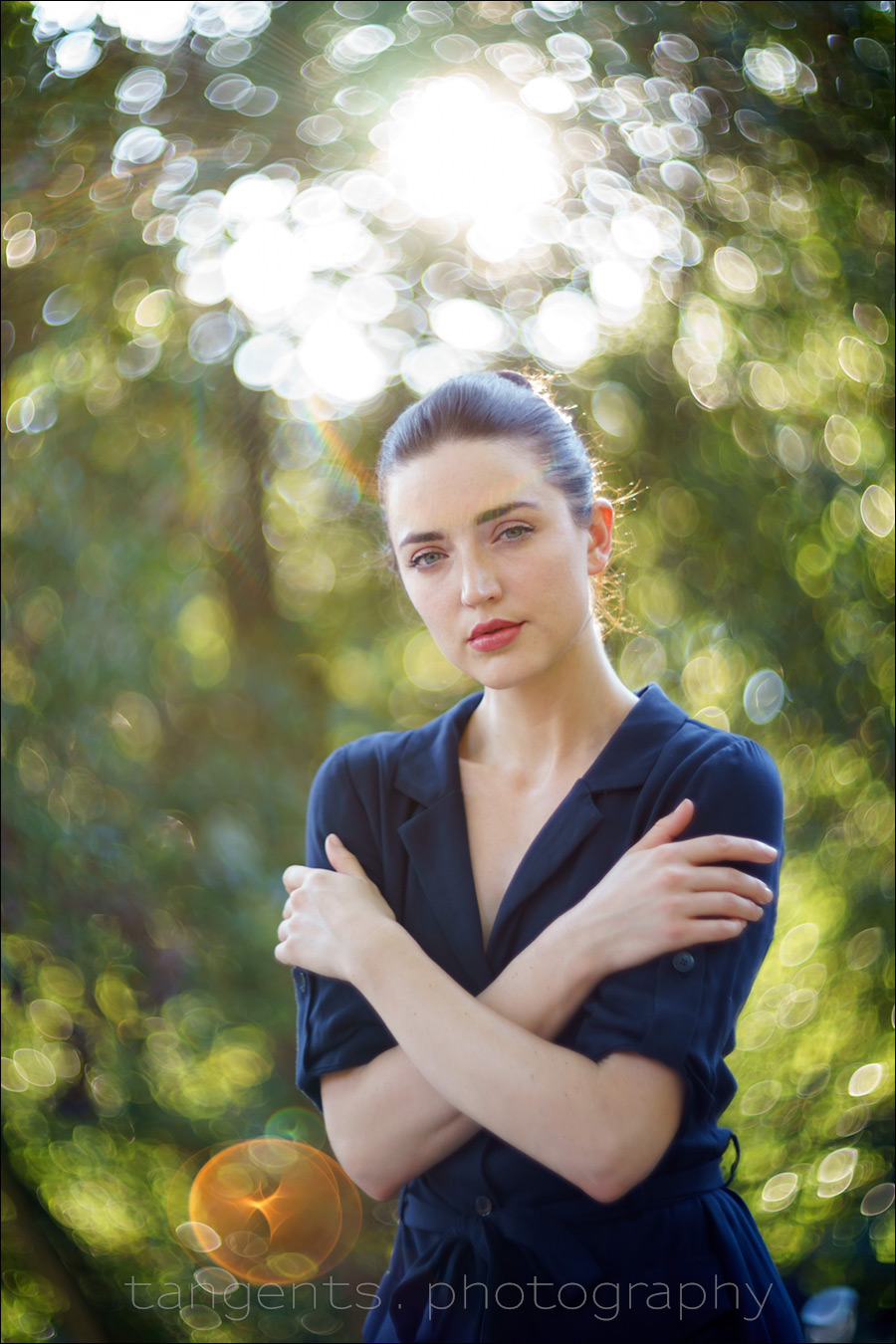 These vintage lenses tend to flare easily, which can be used for additional effect. In trying to let the lens flare here, it did lead to a more pronounced highlight above her which might be distracting in the composition.
Shooting into the sun like that, will create a flat image. To make these images shine, you do need to adjust the RAW file slightly. So much for the grand-standing "getting it right in camera crowd" – there are many situations where that isn't possible. You need to adjust the RAW file!
The adjustments I made to the SOOC file (shown below) – I pulled the Black Point way down. I pulled the Exposure slider down a bit as well. I bumped up the Contrast slightly. Then the final adjustment was a a tweak to the White Balance. Aside from a few minor skin blemished that I removed in Photoshop, these were the only adjustments I made to the images.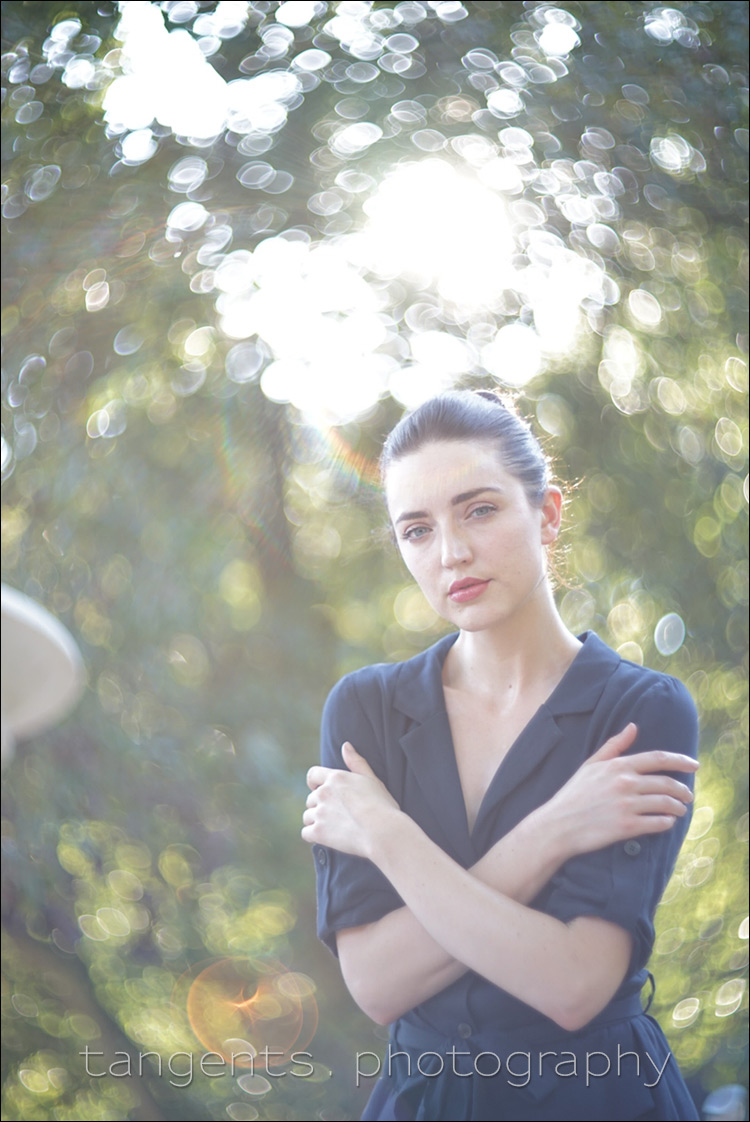 ---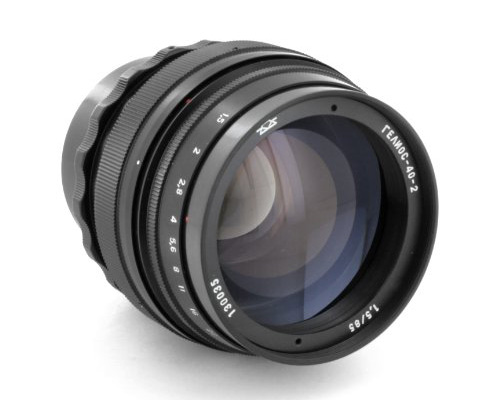 About the lens used during this photo shoot
Helios 85mm f/1.5 – for Canon  (B&H)
Helios 85mm f/1.5 – for Nikon  (B&H)
Summary
These lenses are both fun to use, and a challenge. And part of the challenge is to allow the bokeh to enhances your photos, and not become something that is an over-used gimmick. It's a fine balance!
Related articles