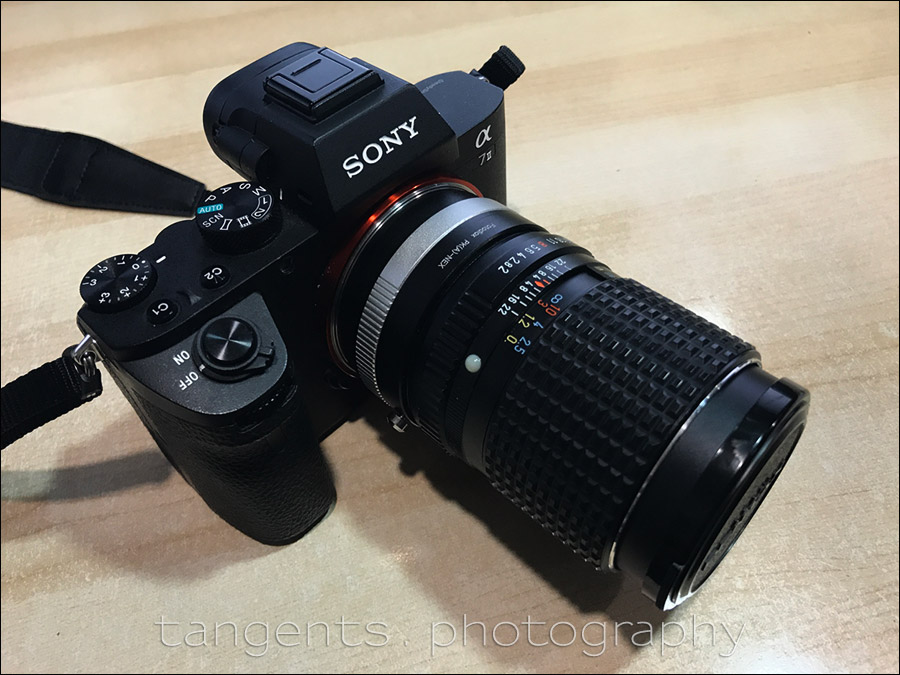 Sony mirrorless cameras with vintage lenses
Yes, that's a Sony mirrorless camera – the Sony a7ii (B&H / Amazon). It's mine. No, I didn't switch to Sony. I still use Nikon DSLRs as my main camera system, and I can't see that changing in the foreseeable future. But I did buy this Sony A7ii. (I also bought a Fuji X-T20 as my walk-about camera.) But this Sony will be my "project" camera. I have a specific intent with it – to use any of the huge array of interesting vintage lenses. Some of these older lenses distinctive optical qualities – most often in how they render the out-of-focus areas in the background – i.e. the bokeh of these lenses are often quite unique. With that in mind, the Sony a7ii will be my 'project' camera.
You may wonder why I chose the Sony a7ii over the a7Sii or the a7Rii. My singular intent with the Sony mirrorless camera at this point, is to use various vintage lenses that have caught my fancy. I don't need the video capabilities of the Sony a7Sii (affiliate), or the 42 megapixels of the Sony a7Rii (affiliate). I also don't need the abundant mouth-watering spec of the new Sony A9 (affiliate). But I do need the in-camera stabilization, and the Sony's ability to be adapted to vintage lenses. And 24 megapixels are more than enough for the vast majority of anyone's photography needs. So the Sony a7ii was my choice.
Why Sony mirrorless are the perfect choice when vintage lenses:
The Sony A7 series can take adapters to any lens mount. So you can use Minolta MD lenses. Canon FD lenses.  Any of the M42 lenses. Pentax. Nikon. You name it – they are all adaptable to the Sony Alpha lens mount. z
Since there is no mirror-box, you have that entire length that's missing, that can be taken up by the adapter. Which means any lens can focus to infinity. Any lens can fit, regardless of the camera's throat diameter.
You might think the Fuji would be perfect for this as well. However, since the Fuji cameras are crop-sensor cameras, you lose much of the goodness of the vintage lenses. That crazy bokeh swirl or any distinctive optical quality of a lens, is now likely diminished. You really want that full-frame goodness with these older lenses.
Focusing with the Sony A7+ series is perfectly suited for manual focus lenses. Much more so than Nikon or Canon DSLRs.
You can move the focusing sensor where you want to focus on, and then tap a button to zoom in immediately to fine-tune focus. Doing this via the Live-view on a DSLR is awkward and slow in comparison to how the Sony (and Fuji) cameras handle it. This is also explained in an earlier article here: Fuji cameras manual focus mode
Built-in stabilization from the A7ii / A7Sii / A7Rii series onwards. That means any lens will now benefit from stabilization.
---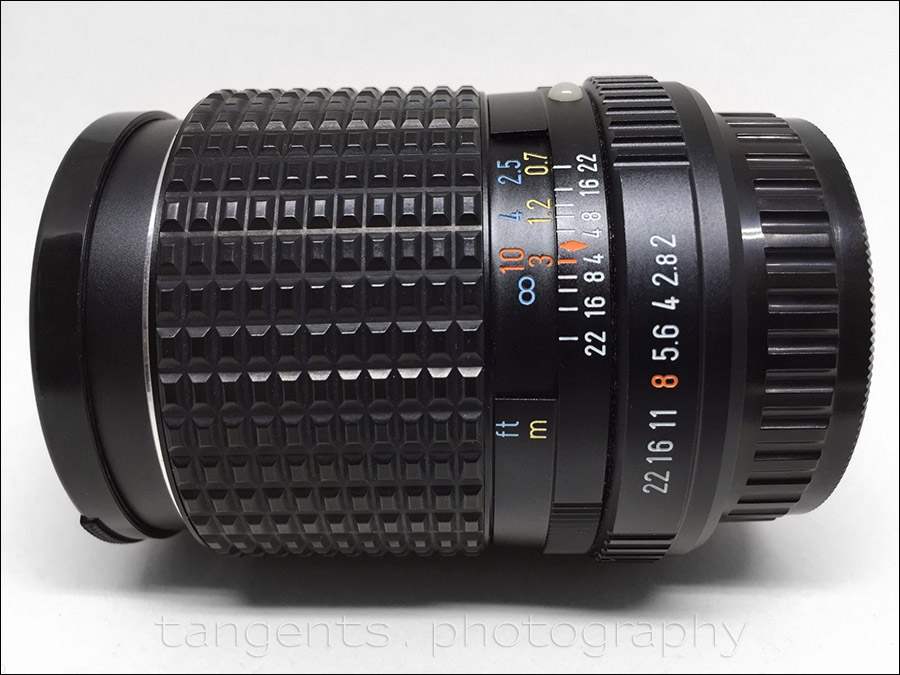 Pentax-SMC 28mm f/2
I have the Pentax-SMC 28mm /f2 mounted to the Sony body in the photo at the top. It is quite a rare lens , and has an interesting back-story to its origins. In the early 70's Zeiss reached out to the Japanese manufacturers to make use of the lower manufacturing costs. The Zeiss 28mm 'Hollywood' Distagon was designed by a Zeiss legend, Dr Erhard Glatzel. The design involved a floating element that allowed the lens to focus really close. Distortion was also kept to a minimum.During the year they collaborated with Pentax, the Zeiss 28mm f/2 Distagon also appeared as this Pentax lens!
The story is told in this article – $60 Pentax that's actually a $800 Zeiss by designer of Stanley Kubrick's NASA glass – except that this Pentax lens now fetches 10x more than just $60, more or less matching the price you'd pay for the actual Zeiss lens.
I had my eye on this lens for a long while, and finally managed to snag a mint copy on eBay. I was curious how this lens would perform, and then I also wanted the lens as a collectible.
---
This is the lens that I took with an a first outing with the Sony a7 II to New York. I wandered around, including a visit to the area around One World Trade Center. Most of the images were shot at f/2 and a few at f/2.8 … and then at f/8 for the last image shown here, for which I needed the added depth-of-field.
What intrigued me was that I could see a difference in how the background was rendered when I focused on something really close to me in the foreground at an f/2 aperture. There was a painterly quality to the photographs. This lens was also superbly sharp at the widest aperture! Kinda what you'd expect from a Zeiss design.
(Click on the images for a larger version.)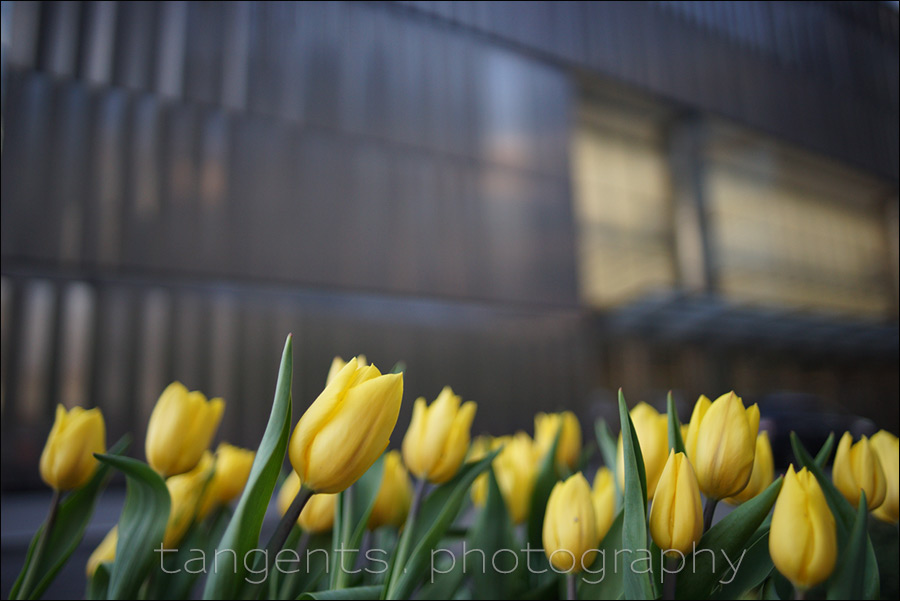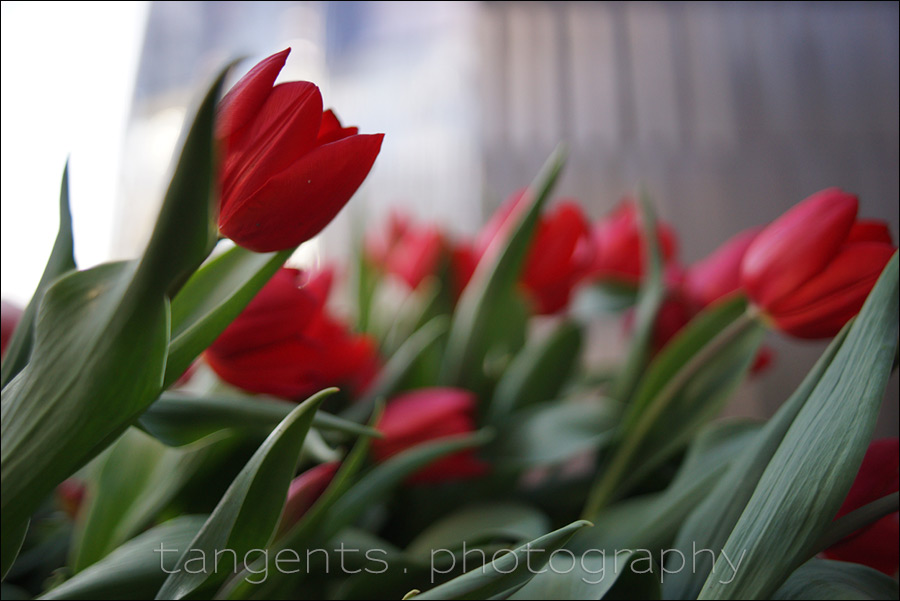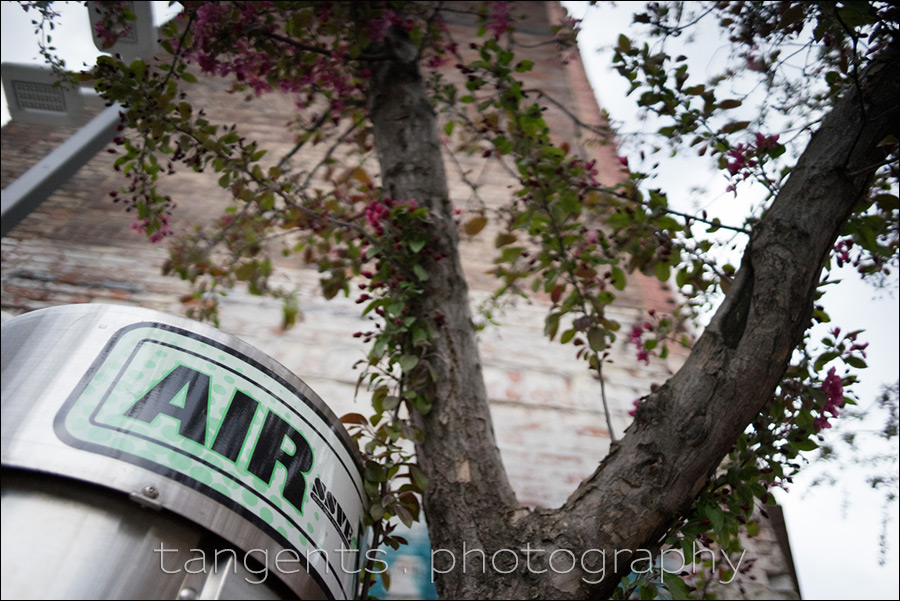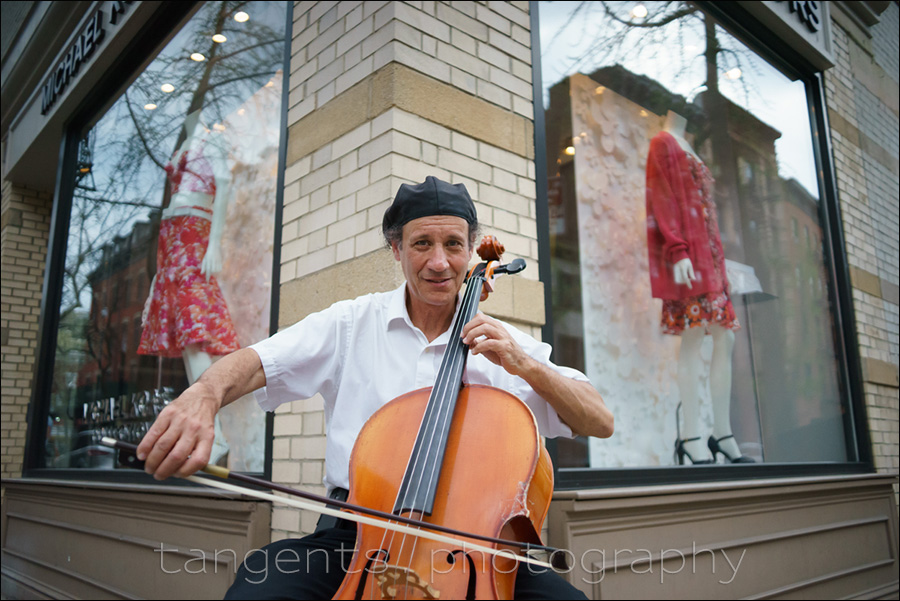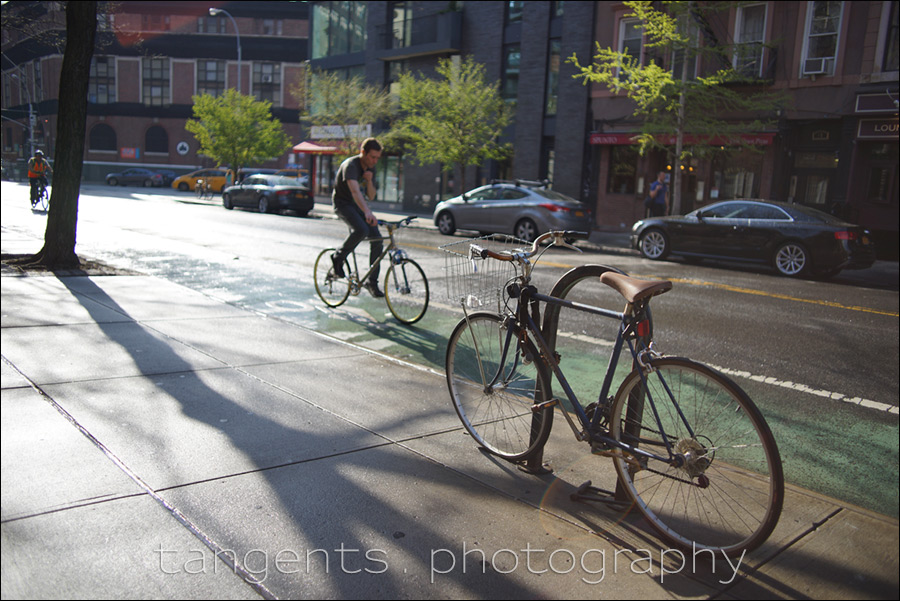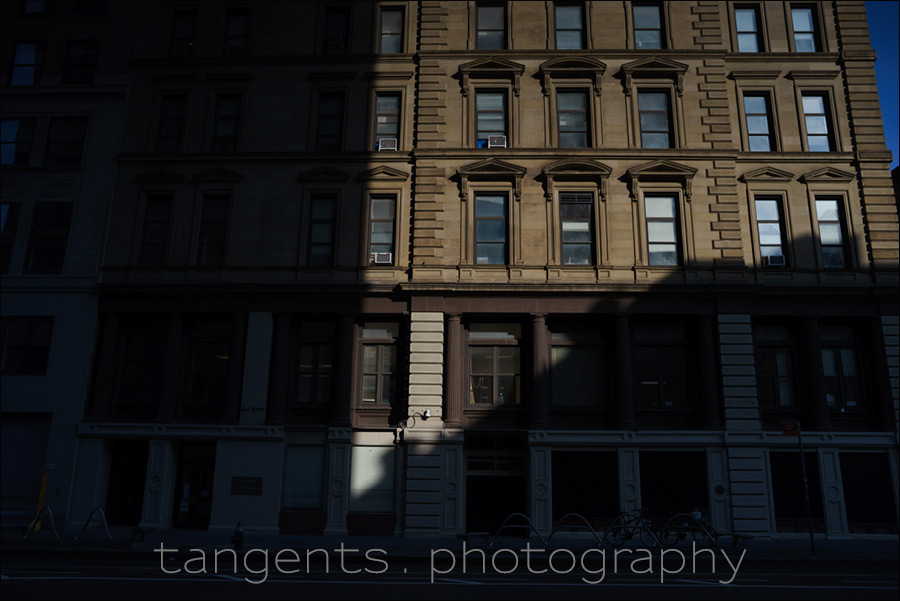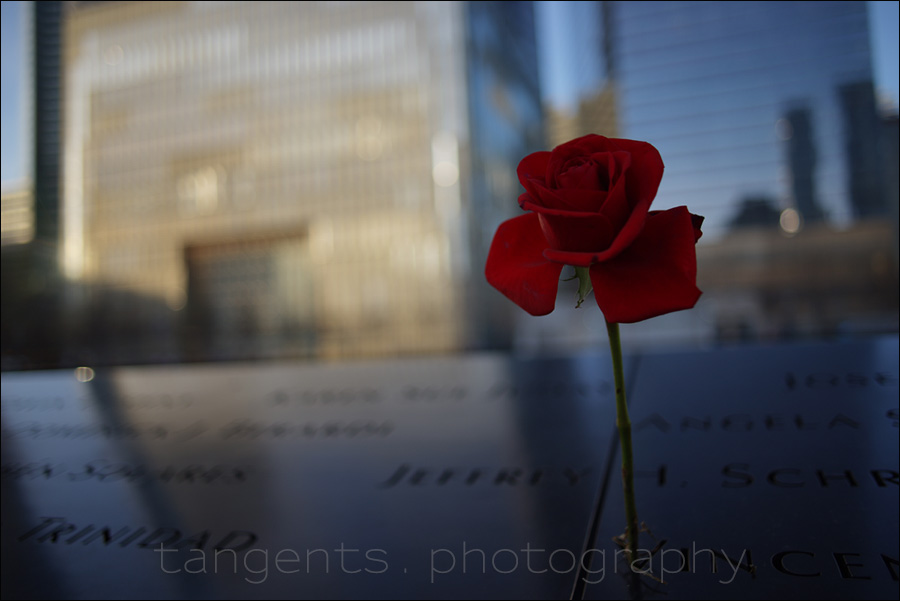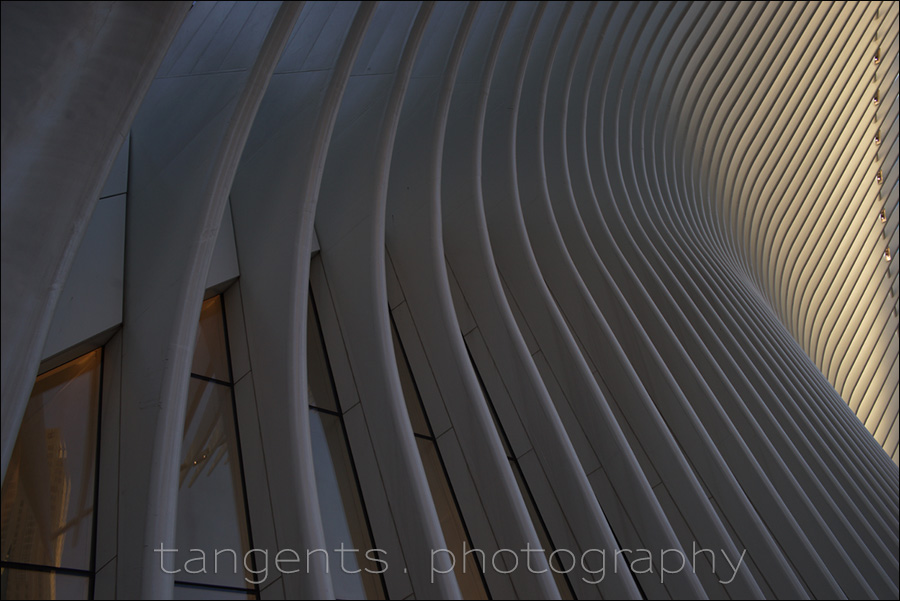 Summary
I love that this camera is allowing me a new adventure in photography that was previously difficult to access. I feel like playing with vintage lenses will help sustain the fun element of photography.
Related links