Pixel peeping
Pixel peeping is that derogatory phrase used to describe photographers who scrutinize photos at 100% resolution to see any flaws there might be. The idea is that if you do that, you lose sight of the artistic nature of photography. You might become stuck on what is in many ways, an irrelevant part of photography – technical perfection.
I do love sharp images. Being capable of consistently delivering crisp images, are important to me as a photographer. The skills matter. At some point these skills should become second nature.
Yet, the impact a photograph has, invariably trumps the technical perfection. One example that is often referred to, are the images by Robert Capa that he shot during the landing at Normandy beach. Only 11 images are to be seen – blurry and grainy – but they contain a truth about that day that deeply reverberates with anyone viewing them. Similarly, there are many many examples where a photograph's impact has little relevance to the technical aspect of it.
For all that, I find it highly annoying when I see on a photography forum or in a FB group where someone is belittled for 'pixel peeping'. The sheer arrogance that some photographers have, when from their high horse, they sneer at someone who is testing a lens by photographing a newspaper or brick wall. "Fortunately, none of my clients are brick walls."
Pixel peeping is a necessity – for how else will you know if your lenses are delivering what they should? How else will you find out if perhaps your camera's lens mount has been damaged and the edges of your photos are soft? It is important that you test your lenses to see if they deliver (enough) edge-to-edge sharpness to hold up to enlargement. A shitty lens shows you up very quickly when you are doing a 24×12 double-spread for a bride's album.
Also, sharpening and retouching is done at 100% enlargement. That's how it works.
So you may wonder what these sun-drenched portraits of Claudia have to do with all this: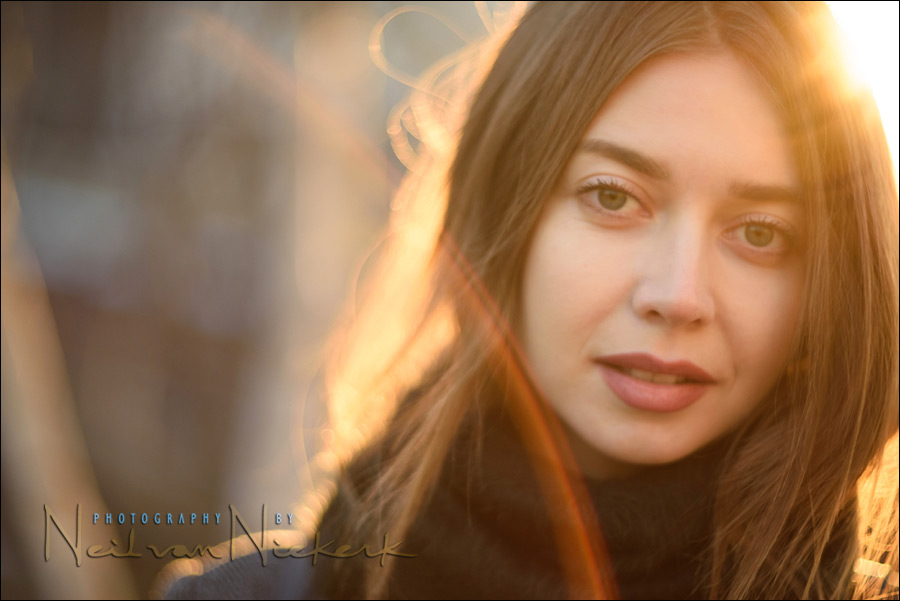 I'm fascinated by some vintage lenses which have a distinct character. I've acquired a few over time, and will show more of the results in future.
One of the lenses that I found interesting, is the Helios 85mm f/1.5 lens (B&H). It is an old Russian design. It's a heavy manual-focus lens … and relatively inexpensive. But the real attraction is the bokeh exhibited by this lens – a swirly goodness that can enhance a photo. Look at the top photo – specifically that out of focus background – winter-barren trees on the New York Highline, lit by the setting sun.
Instead of a smooth, neutral bokeh, this lens creates a swirling bokeh with oval patterns. It can be a bit much at times, but very often it brings a bit of extra in-camera juice to a photograph.
This second photo shows how easily it flares. Those circles can become crazy rainbow patterns, depending on how you position the sun behind your subject. (The 2nd photo is slightly mis-focused, as you can see even from this web-sized image.)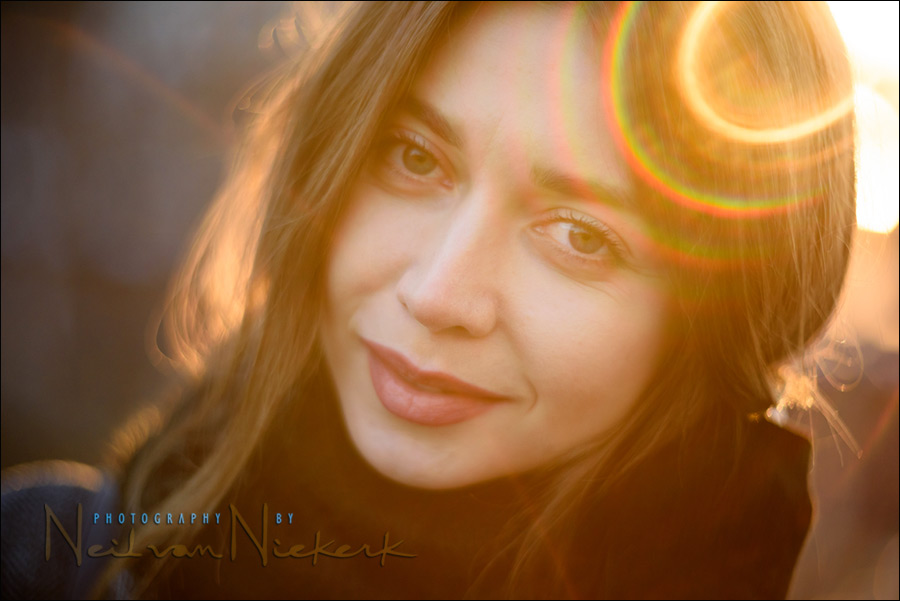 It's an interesting optic – and as you might expect from an old Russian lens, not as sharp as modern lenses. But I am okay with that. I didn't buy it for razor-sharpness. That's what I have other lenses for. I bought it for this specific rendering.
Would I pixel-peep images from this lens? Not particularly. I did for some test shots to see that it is adequately sharp …. and, yes, it is okay as sharpness goes. But I use it for these type of portraits where the mood and the look count for more than just image sharpness.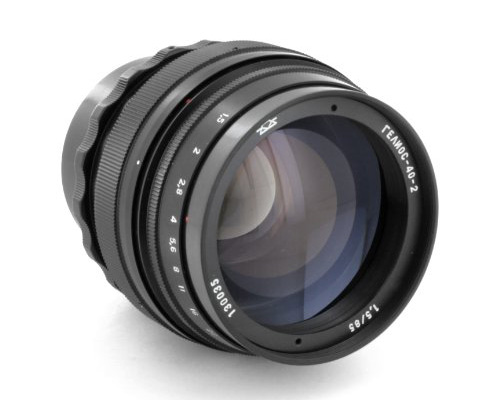 About the lens used during this photo shoot
Helios 85mm f/1.5 – for Canon  (B&H)
Helios 85mm f/1.5 – for Nikon  (B&H)
Summary
We need to do some pixel-peeping. To not do so, would be to remain willfully ignorant of what our cameras and lenses do.
Pixel-peeping isn't a sin. It's often a necessity. But sometimes, it isn't. Sometimes it is a compulsion that leads a photographer down a dead-end. As photographers we have to use our judgement to figure out when this is important, and when it isn't. And above all, just be nice to others about it. I'll get off my soapbox now.