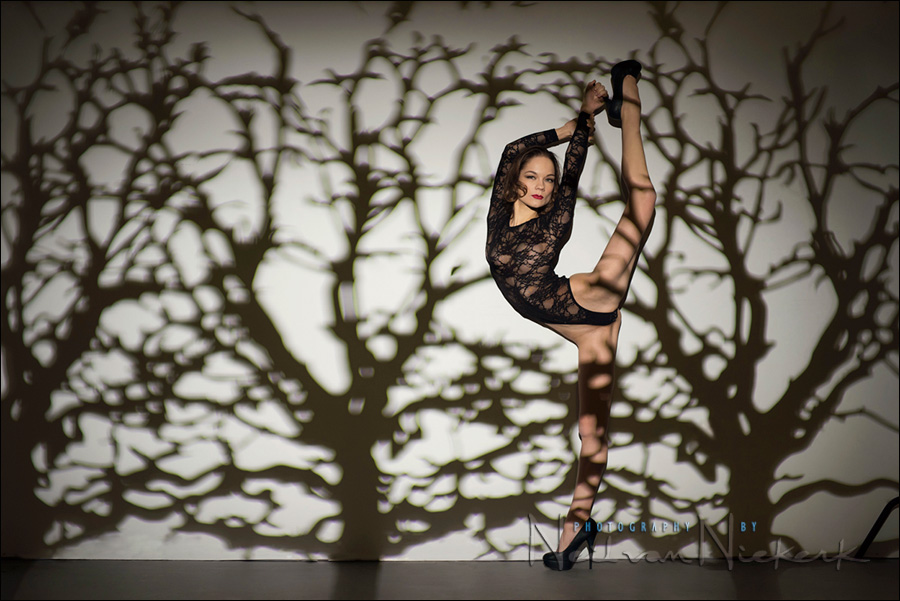 In-camera special effects with gobo projection
I still have this old-school preference for effects done in-camera and effects achieved with interesting lighting, over effects achieved nearly entirely through digital manipulation. Absolutely no disrespect to digital artists who create astonishing work. However, my jaw drops when I look at the sheer scale of the work of a photographer like Gregory Crewdson. Naturally then, my hero is Gregory Heisler, who has a true genius for creating diverse work through amazing lighting. So that would be my inclination – how much can I achieve in-camera to create an image that grabs attention. Of course, having a striking looking model helps a lot.
Still exploring the possibilities of projection effects with the Light Blaster (affiliate), a speedlight based projector, I met up with Viktoria in my studio. The Light Blaster has several effects kits, but I still prefer the stronger and starker outlines of the gobo kit over the various gel kits. With previous experiments in the studio, I used the Light Blaster to project patterns on the background, or into smoke. Working with an idea I saw from my friend Josh Lynn, I projected the pattern onto the wall in the studio, and had Viktoria in the mix there somewhere.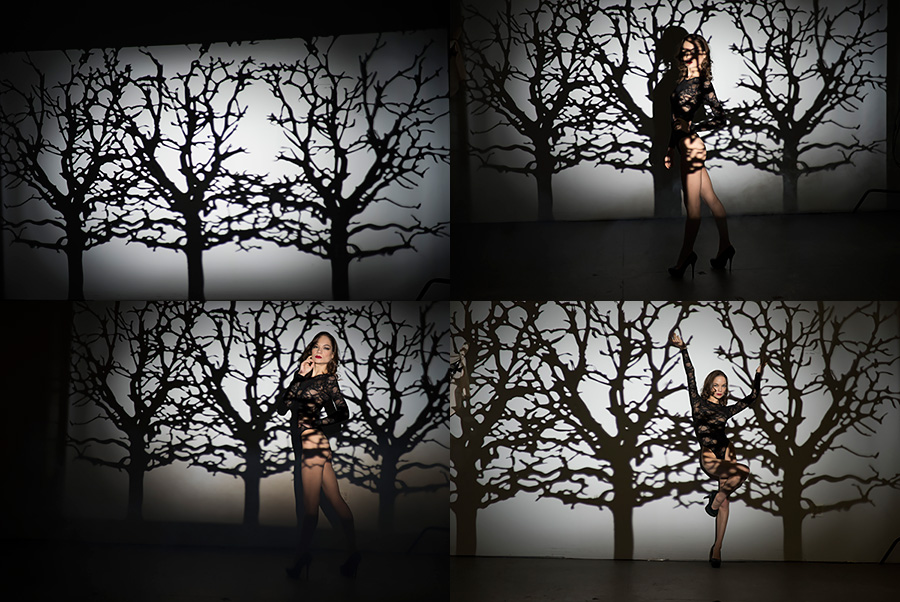 Of course, it took quite a few experiments in positioning both the gobo pattern and Viktoria before we had a few sequences that worked really well.
She's an exceptional dancer and fluidly changed into unusual poses. This image below is my favorite, for the energy and visual momentum.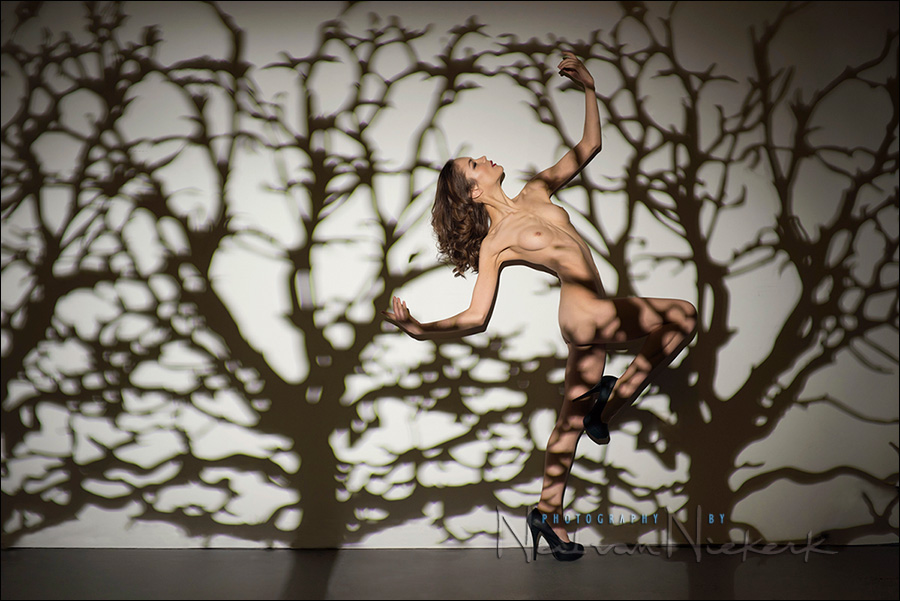 Photo gear used for this photo session
As described above, the light on the background – the forest scene, was done with the Light-Blaster (affiliate), and one of the gobos that comes as a kit (affiliate). I defocused the lens a bit to have a less clearly defined edge to the silhouettes of the trees.
The camera settings were determined by testing, with the flash set to 1/2 manual output.
1/200 @ f/5.6 @ 400 ISO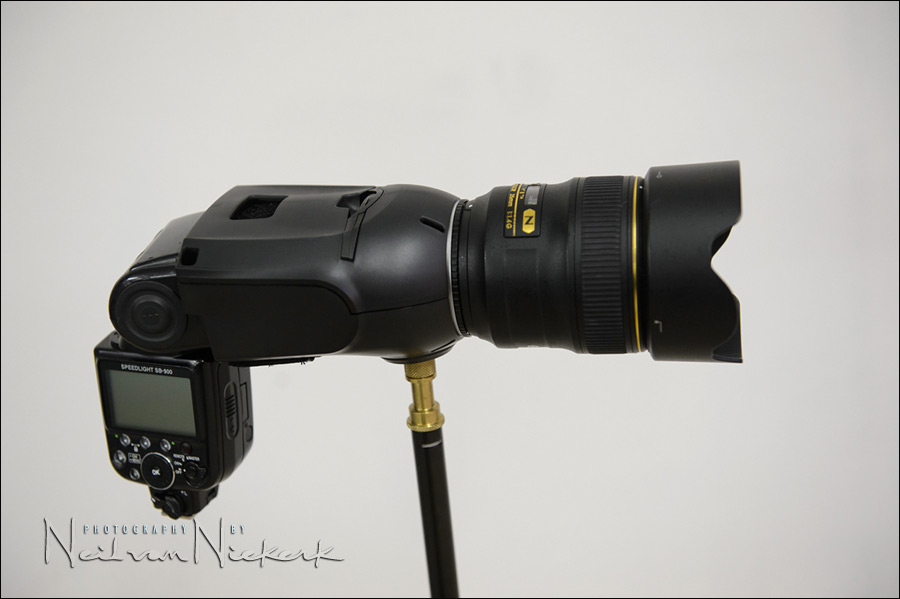 You can order the Light Blaster kit from these affiliate links
Related articles