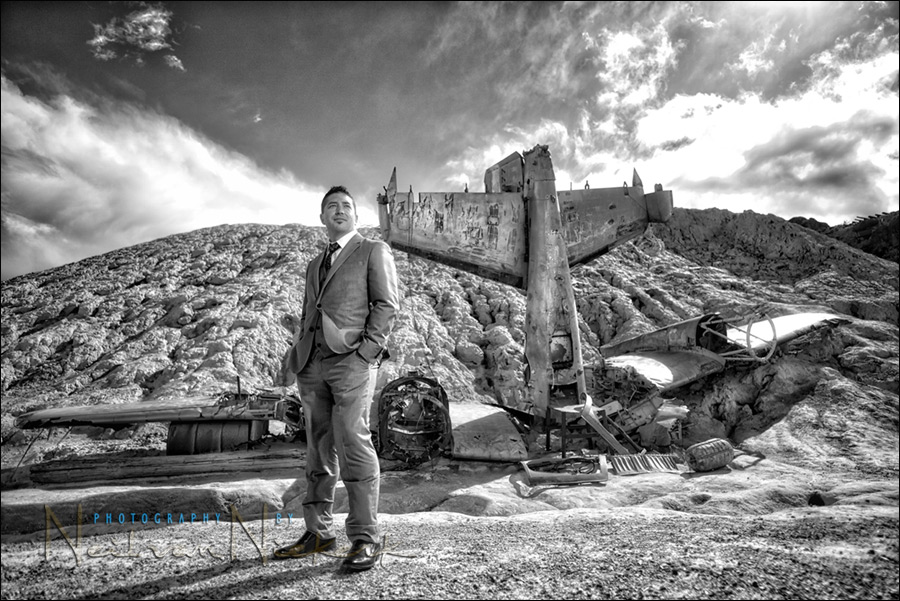 Las Vegas photography workshops: On-location lighting
Every year when I attend WPPI in Las Vegas, I simultaneously present my own mini-workshops and photo shoot-out with a small group of photographers. This year the workshop was a photo shoot-out at the picturesque Nelson Ghost Town. These events are limited to just small group of photographers. Definitely un-crowded! The format is similar to the Photo Walks in NYC – I bring a Profoto B1 flash, and enough Nikon and Canon TTL controllers for everyone. So the attendees just had to bring your camera and lenses.
I changed the format from previous years, which were mini-workshops in and around the MGM. Shooting at a a more exotic location like the Nelson Ghost Town, offered us a great variety of settings in a small area.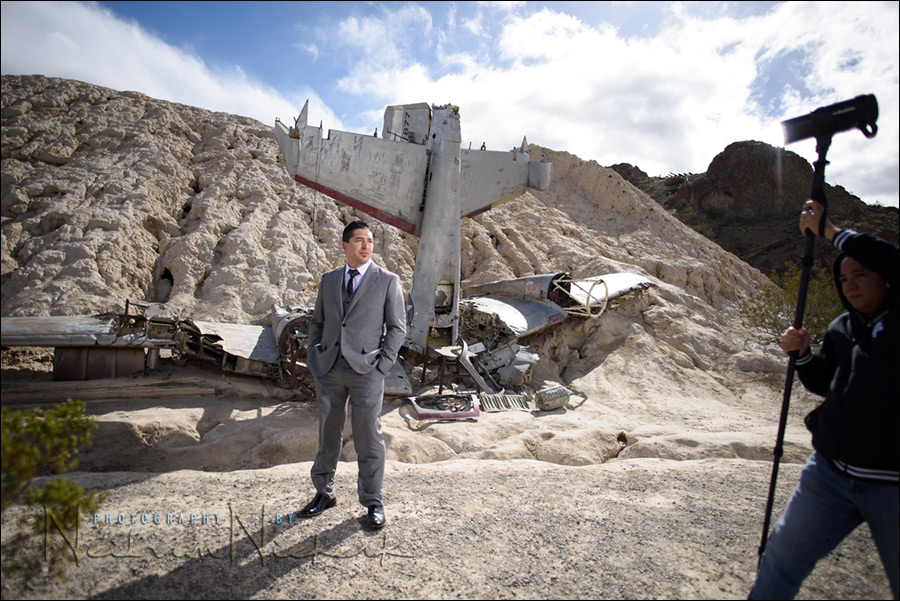 A pull-back shot to show how the e Profoto B1 flash (B&H / Amazon) was positioned. Because we had to deal with strong gusts of wind, a softbox would've been impractical – so we used the bare flash. A harder light source, but it worked well against the strong back-lighting.
The B&W image at the top is an HDR version, created with Aurora HDR software.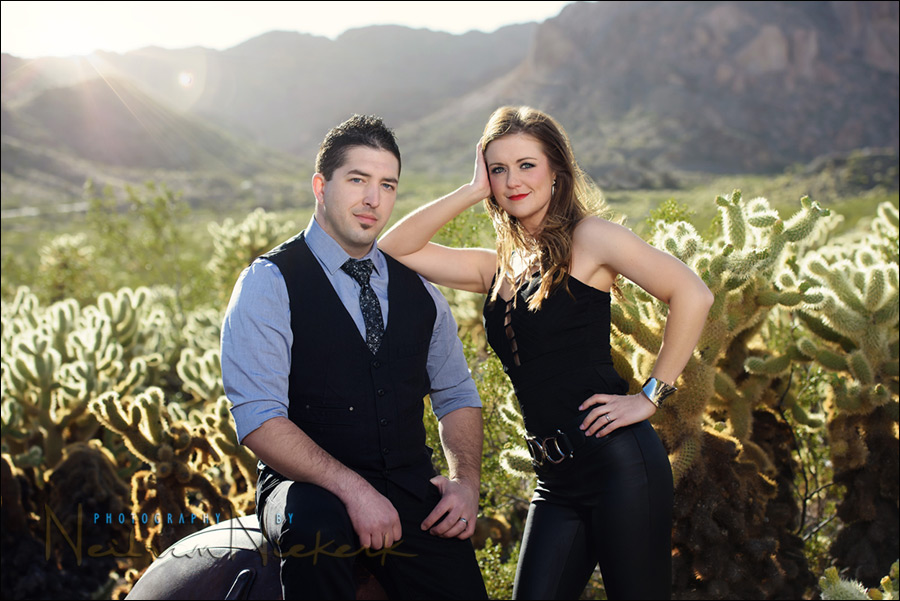 Haley and Travis were the couple we had as models – a touch of glamor in the desert landscape.
---
With these two photos of our other model, Shawna, I just used the available light – hard sun outside, and the shadowy area inside the barn.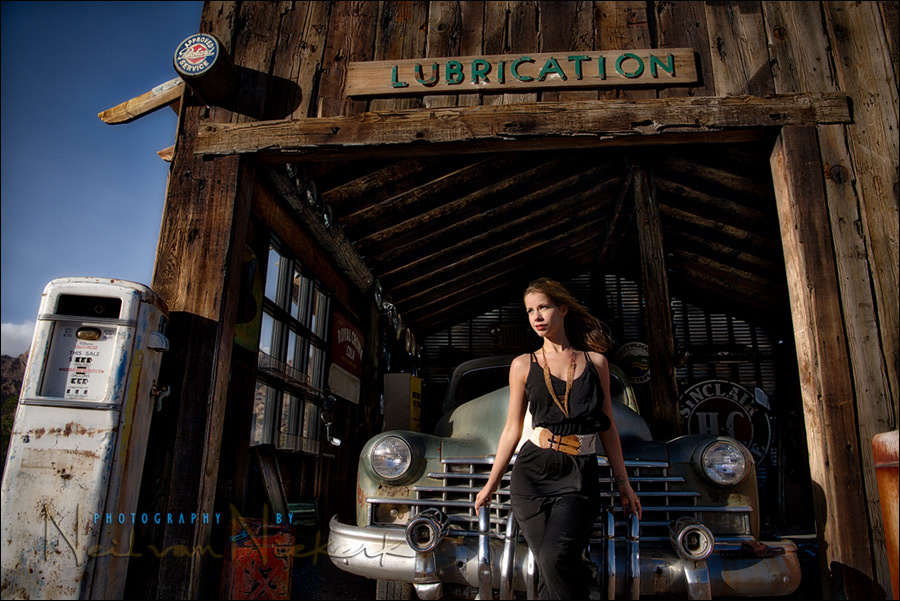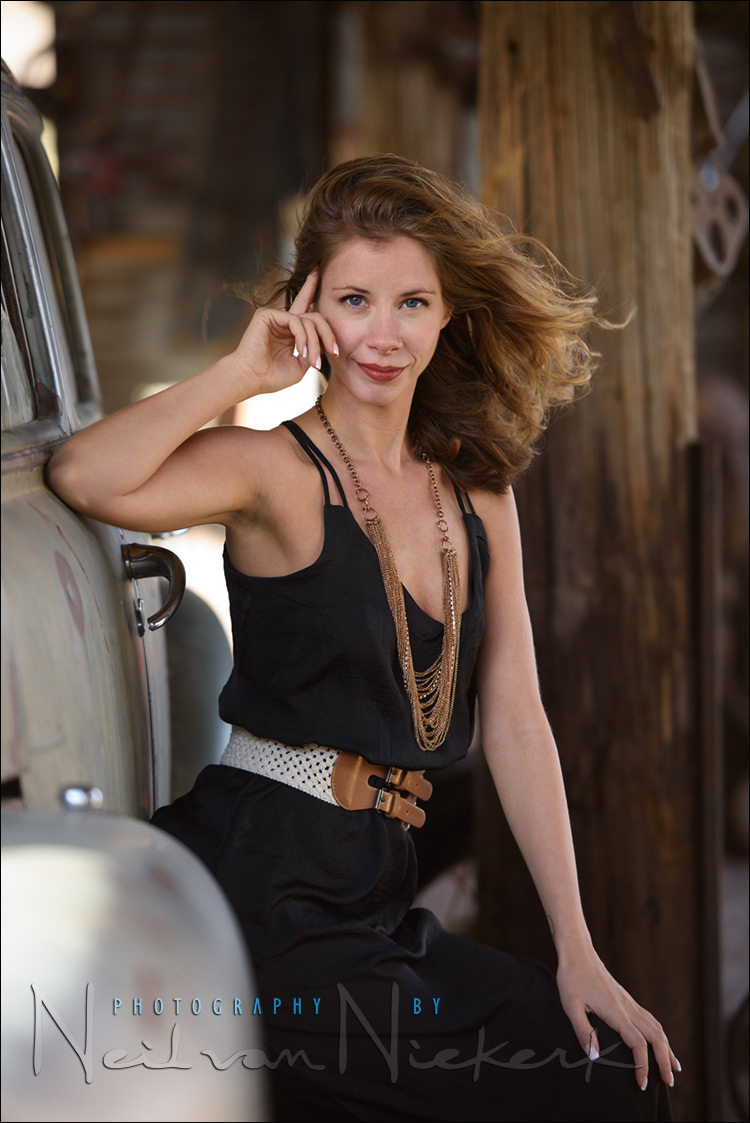 ---
Images from previous mini-workshops and photo shoot-outs in Las Vegas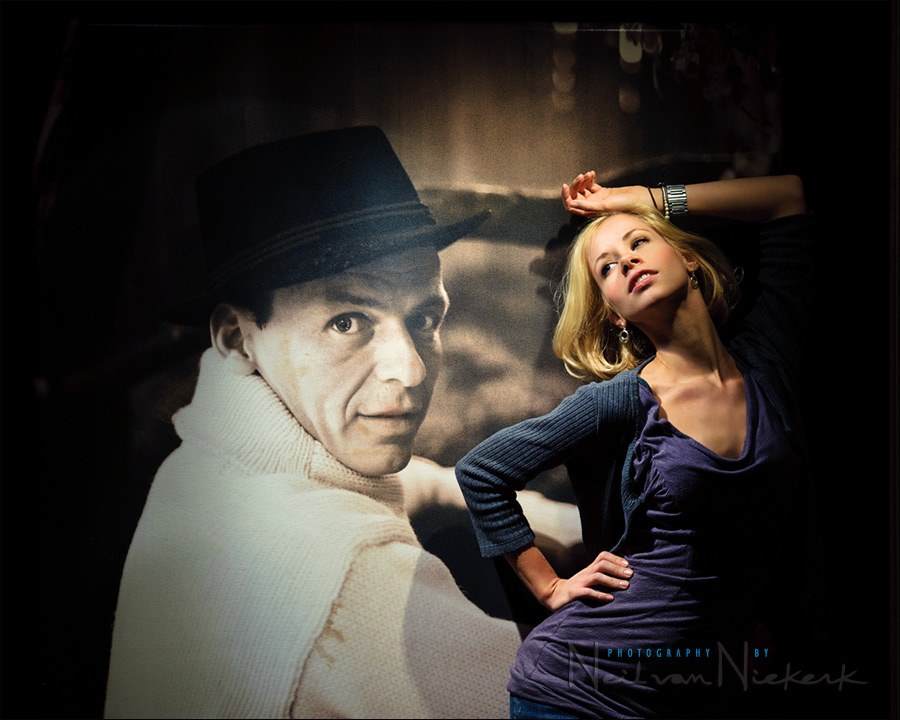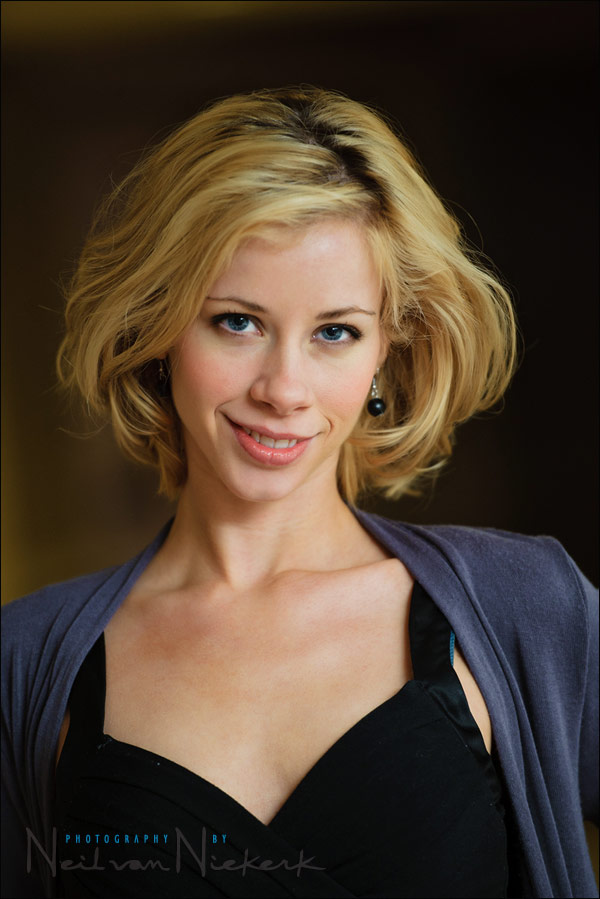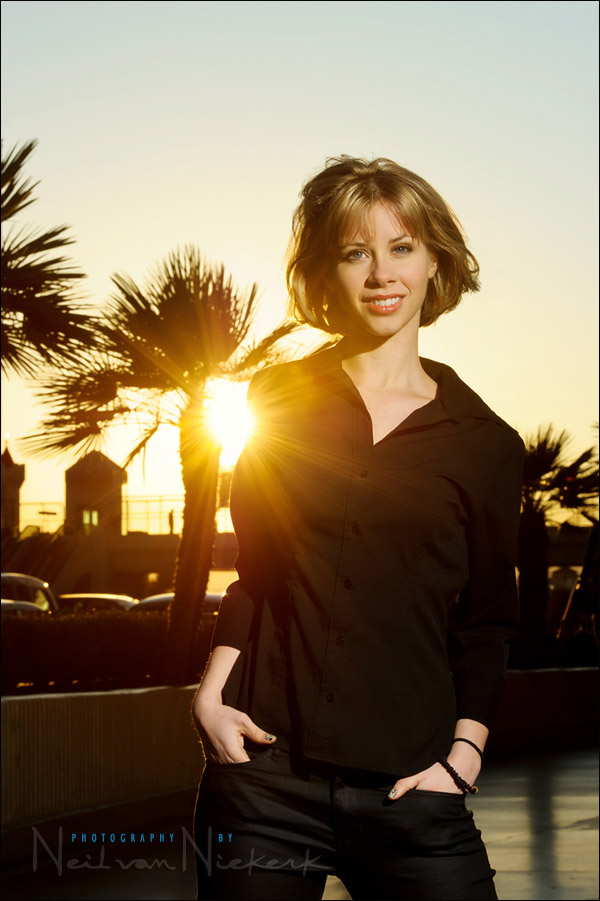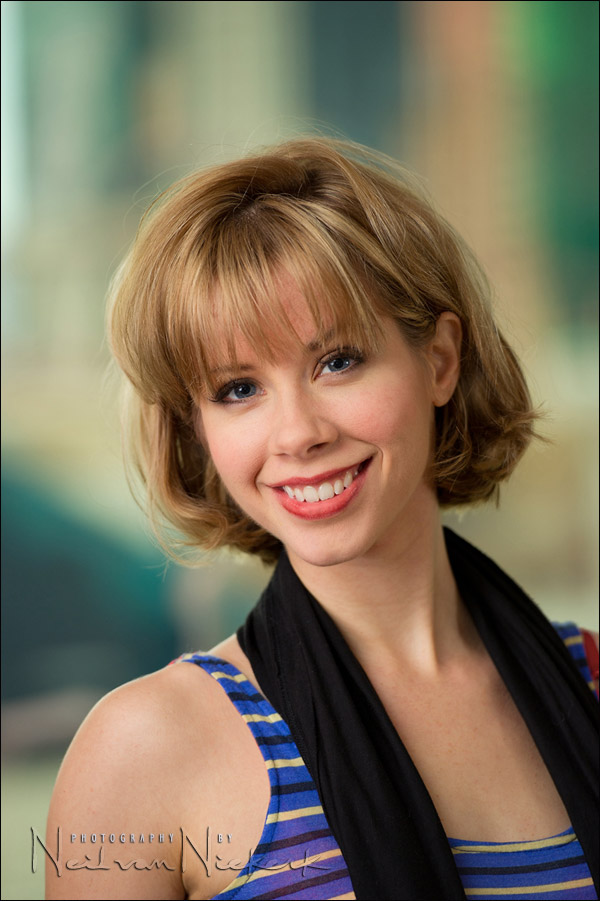 Photography workshops
Details about the workshop
Fee: $350 payable by Paypal.
Date: Sunday, March 6, 2016
Duration: (excluding travel time): 4 hours
The venue is about an hour away from the MGM, so we will leave around 12:30 pm.
There will be two models, and I'll provide the lighting gear.
You only need to bring:
Your camera. Nikon or Canon. Doesn't matter.

A few lenses, for example,  24-70mm f/2.8 and  70-200mm f/2.8
Contact me via email to book a spot, or to ask for more details.
Register for a workshop – $350
Payment of fees for the workshop is via Paypal.
If you wish to pay via credit card or check, please call me at 862-485-7276
Refund policy:
With the limited number of spots available for these mini-workshops, there is no refund.  While I have a specific cancellation policy in place for the full-day workshops with 10 people, with these mini-workshops there is no refund.