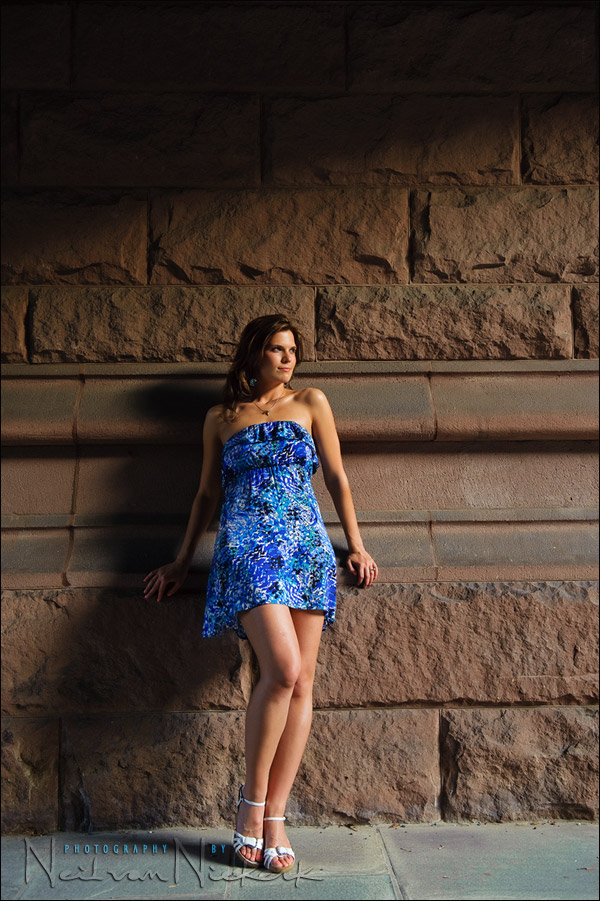 photography technique – looking for great light
This afternoon I walked around the Princeton campus with a couple, Renee and David, looking for cool spots to photograph them.  I noticed the spread of light on a wall coming through an entrance way …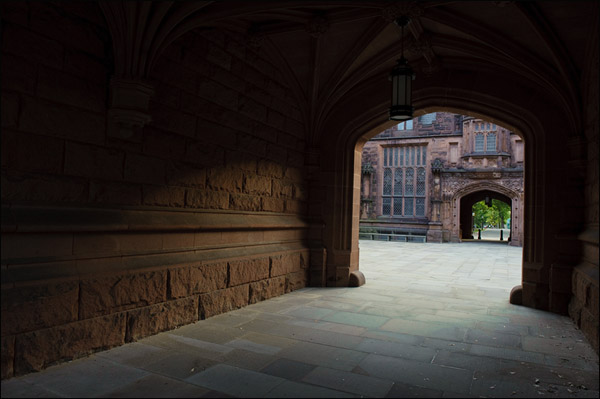 … and I knew it would make for dramatic light that enhanced the texture on the wall.  The fall-off in light would also create a natural vignette …
Perfect light and place to work with Renee and David.  I first set up Renee for the individual shot, and then had David come into the picture .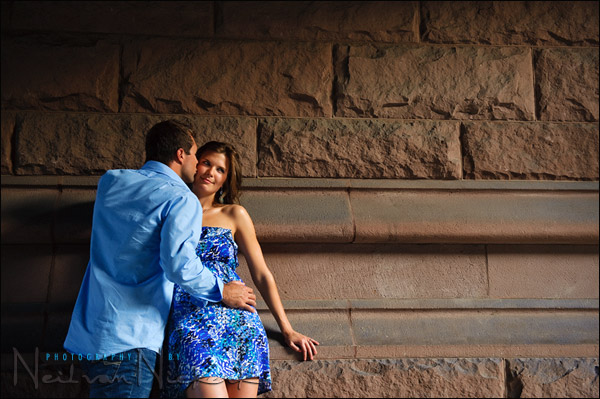 quality of light; positioning of our subject; and choice of background
The theme with this blog post is an accent to other recent posts – that for best effect, the choice of light and background needs to be deliberate.
For a photo shoot like this – an engagement photo session of a client – as photographers we can't just rely on serendipity to rear its head on occasion. We have to look for photogenic spots and good opportunities.  We need to be on the look out for interesting light.
While I am always open to the chance of  'just being lucky', these choices – positioning of my subject; the background and the light – all need to be deliberate.
camera settings for the image at the top:  1/200 @ f4 @ 800 ISO; no flash.
Equipment used for these images:
Nikon D3;  Nikon 24-70mm f2.8 AF-S (B&H);  … zoomed to 38mm