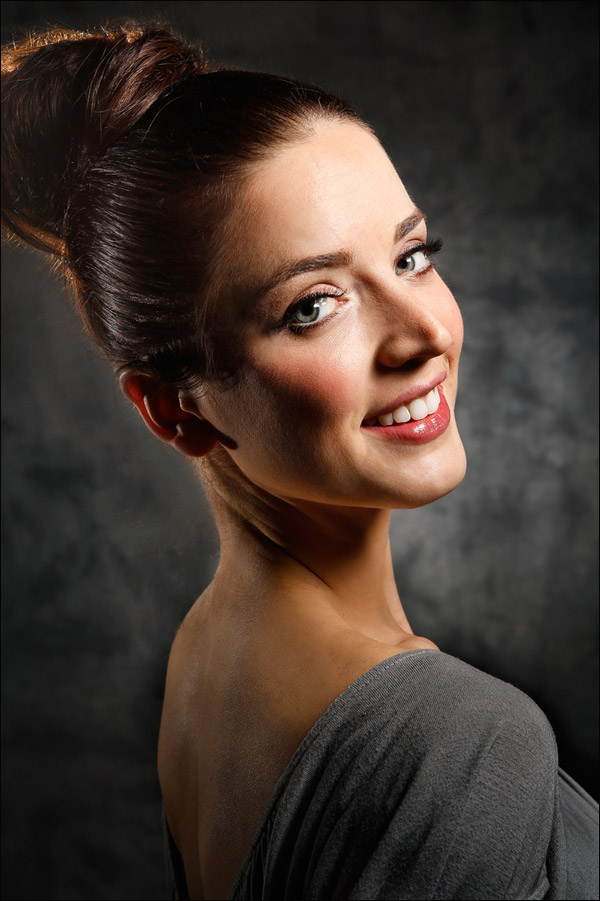 Multiple speedlite portrait setup using Rogue Flashbenders
The PDN Photo Plus Expo in New York took place last week. As always, it's it's always a bit of a head-rush walking around, overwhelmed by all the photography goodies and people. Of course, you'll inevitably bump into old friends and catch up a bit. One of them, is Michael Corsentino who I met during the After Dark photo conventions.
Not only is Michael Corsentino a pre-eminent wedding photographer in San Francisco, but has also written a book – the Canon Speedlite System Digital Field Guide (Amazon). If you like his style, follow him on Twitter @corsentino
When I randomly saw this photograph later on on his FB feed, my reaction was … damn!
He had photographed Anelisa at the Rogue Flashbenders stand for a demo. So I was curious about the exact lighting setup, and asked him if I could repost it here, along with an explanation and the lighting diagram …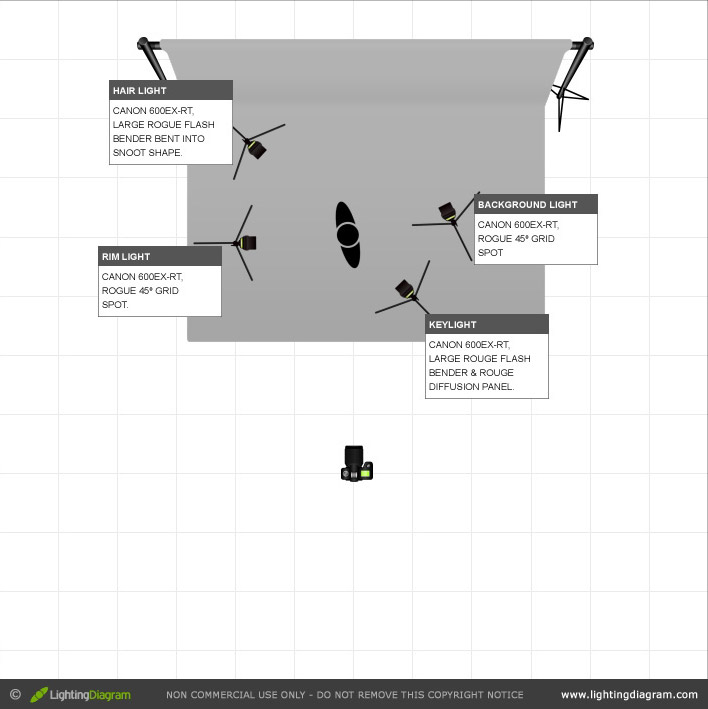 Michael used multiple Canon 600EX-RT speedlites (affiliate) and Rogue Flashbenders for this portrait.
camera settiings:  1/125 @ f10 @ 100 ISO
Canon 5D Mark III;   Canon 24-70mm f/2.8L II @ 65mm
The set up with the 4 Speedlights positioned and modified as follows: