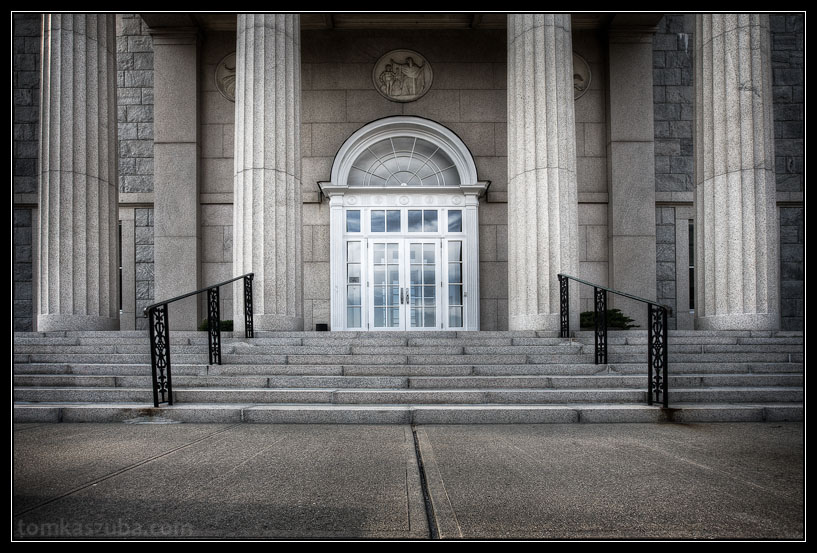 I often check the websites of regular followers of the Tangents blog, and I recently noticed some interesting urban landscapes and architectural photos by Tom Kaszuba. What caught my attention about these is that these images were enhanced with high-dynamic range (HDR) processing. HDR images look bold and detailed. Quite distinctive. Sometimes though, HDR processing can appear garish and overly bold. Tom Kaszuba went for a more subtle look – detailed, yet understated. Just beautiful.
I asked Tom to share some of his technique and ideas with us with a guest blog post …
Photoshop tutorial: HDR done right
a guest post by Tom Kaszuba
I have always enjoyed HDR or "high dynamic range" photography. Images with a very wide dynamic range can bring scenes to life. The pictures seem to jump off the screen, brimming with a visual flair not seen in "conventional" photography. High dynamic range photos pack a wallop when done right.
While I saw the great potential in HDR I also saw many of these images across the web that looked garish and way overdone. Surreal, cartoonish and overcooked were just some of the things that came to mind when viewing HDR photos. They reminded me of the velvet paintings that were popular in the early 1970's. Painful on the eyes.
Over time I have picked up bits and pieces from tutorials and articles on the web about HDR editing. HDR processing software was important. In my case I settled on Photomatix software to begin the editing process of the HDR images. While other software exists and Photoshop has it's own built in HDR rendering tool, my personal preference is Photomatix.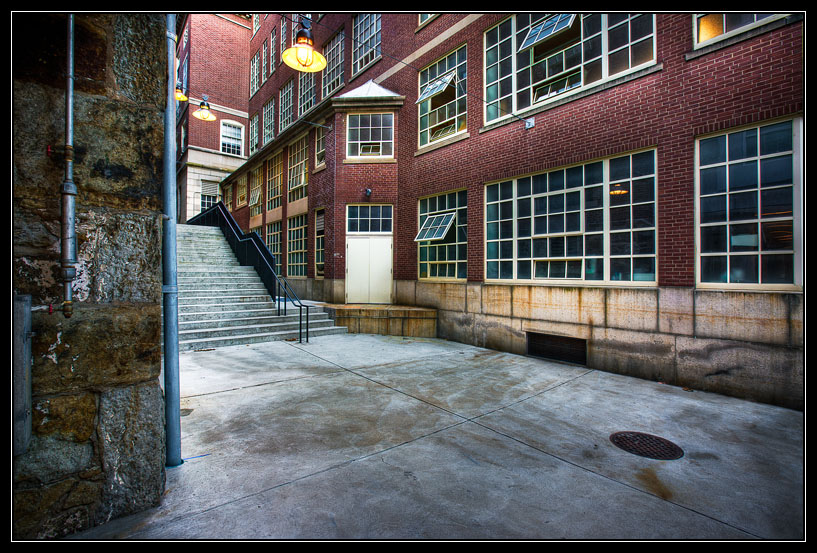 The first thing I do when capturing HDR photographs is to grab the most important ingredient for the successful outcome of a great HDR image. My tripod. Then I make sure I use my remote switch to eliminate camera shake completely. The tripod, remote switch combo are the HDR shooters "must have" tools.
Now comes the actual shooting procedure …
I enjoy wide angle work in my HDR images and frequently shoot 16mm on a full frame DSLR. However, any lens will do on almost any digital camera. Once I find a scene I want to photograph I set my tripod down and frame the image. I always shoot in manual mode with HDR. Always. My preferred aperture is f/8. It gives me very sharp images with good depth of field.
With the camera firmly planted on the tripod and the remote switch in hand, I look through the viewfinder and set the exposure to dead center. That is my reference point. From that point I shoot at least 5 exposures one stop apart. In most cases however I have been shooting 7 frames and sometimes 9 frames to get all the dynamic range I possibly can out of the scene. Better to have too many frames than too little.
I currently use a Canon 5D and three clicks of the little wheel on top of that camera is equal to one stop. Once I properly expose my reference shot I then click the wheel on my Canon three times to the left for each stop so if I wanted to do a 7 shot HDR I would roll the wheel to the left 9 clicks. That puts me at 3 stops above reference. I then take a shot. Then simply go three clicks to the right and take a shot. Three more to the right and so on until I am three stops below my reference shot. That is 7 images ready for processing.
Note:  I focus my lens on the subject using autofocus. Once perfect focus is obtained I then switch the lens to manual focus so the focus stays the same for all the exposures.
Keep in mind that if you shoot a lot of HDR images, your hard drives are going to fill up much quicker than single shot photography. Also, having a relatively powerful computer with a decent amount of RAM makes life easier when working with HDR imagery.
Now it's time to drop all those photos into your computer and start editing. As I mentioned, I use Photomatix and Photoshop for all my editing needs.
I simply look at my photos in Adobe Bridge, choose a sequence of exposures of the same image I want to develop, and then drag the files and drop them into Photomatix. I never have Photomatix do very much. I use the default settings and I only adjust the White point, Black Point and Gamma. Most times the black level slider is pulled all the way to the left and so is the white level slider. I adjust the gamma slider to the right. My goal is to get a very flat looking image that looks a bit overexposed. It's not technically overexposed but with such high dynamic range the image will seem as such. Take a quick look at the histogram in Photomatix to make sure it is not truly overexposed.
Note:  Having a flat/dull looking image is crucial at this point. It eliminates many of the aspects of HDR imagery that make what I consider bad HDR. Halos being enemy number one.
Then I save the image in a separate folder I named Pre-Finished HDR.
Then I locate that file in Bridge and right click on the photo and choose Open in Camera Raw. The important action happens in Adobe Camera Raw. It's there where the outcome of your photo is determined.
While in Camera Raw I lower the Contrast slider dramatically and move up the Fill light slider as much as I can without posterizing any parts of the image. Again I am looking for a flat, dull and slightly overexposed looking image.
Then I hold down the Shift key in Camera Raw and open that flat looking image in Photoshop as a Smart Object (that's why I held down the shift key). Opening the image as a Smart Object in this method is the holy grail of the technique. I will give you a sample sequence of what I did to edit the photos displayed in this article but once the Smart Object is opened in Photoshop the editing possibilities are infinite. Experimentation will assist you in achieving the look that you want.
I then go to Layer > Smart Objects > New Smart Object via Copy. Then put that top layer in Overlay mode. You will see the image start to come to life.
Then double click the the top layer and the image will reopen up in Camera Raw. Move the Saturation slider all the way to the left creating a black and white image. Hit OK and see how the image looks. Double click on the top layer again and move the Temperature and Tint sliders around to increase contrast a bit. **note** (Another alternative would be to go to the 4th tab from the left in ACR (HSL/Grayscale) and click "convert to grayscale". Then hit OK. This really diminishes and mutes color in the image.)
If you want bold, bright colors then yet another alternative would be not to use HSL/Grayscale and go to the curves panel and increase the contrast with a slight "S" curve boosting blacks and increasing contrast in general. Then use the Vibrance slider, Saturation, Temperature, Tint, etc, to achieve the look you want. The editing possibilities are endless.
Hit OK and see how the image looks.
For the images posted here I used the HSL/Grayscale method.
So I double clicked the top layer again and in the HSL/Grayscale panel I adjusted the color sliders to add contrast. Experiment because with smart objects you can go back and re-edit as much as you like.
Choose OK in ACR and see the change it makes to the image in Photoshop. Then do the same thing to the layer under that…just tweak the image to add even more contrast.
Tip: Increasing the Blacks slider in Adobe Camera Raw a bit can really make the image pop.
Click OK in ACR again and see the changes to the image. You can do this until your heart's content. Again, the possibilities are endless. You will get a good feel for this once you have practiced it a few times.
Flatten the layers when you're happy with the way the photo looks.
That ends the Adobe Camera Raw and "Smart Objects" editing portion of this method. At that point you can use your personal touches to edit in Photoshop to taste. Many times I just sharpen the image in Photoshop and that finalizes the process.
I frequently do some dodging and burning to increase contrast. I also am partial to a vignetting around the corners of the image.
It may sound a bit daunting when reading all these steps. I have been doing this for a while now and I can tell you that once you follow this method a few times it's as easy as pie. I can create an HDR image with these steps in relatively quick fashion. I enjoy the process.
Here are a few examples of what this technique can do.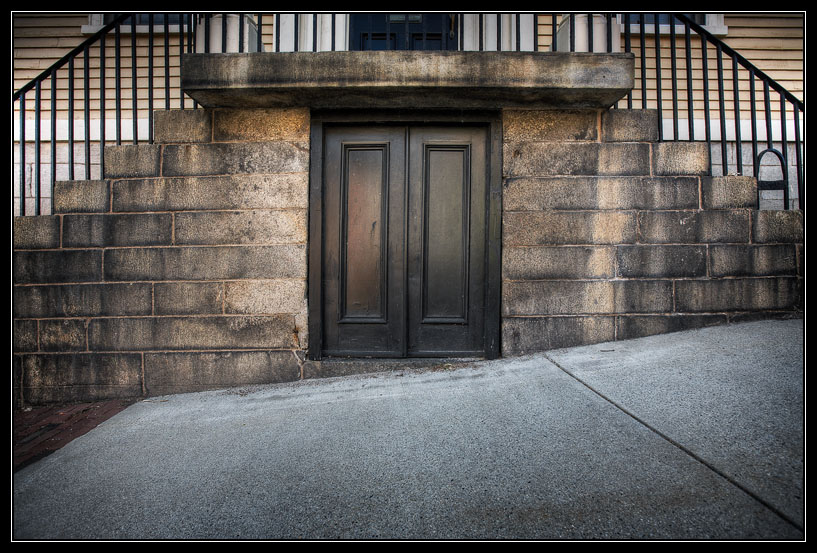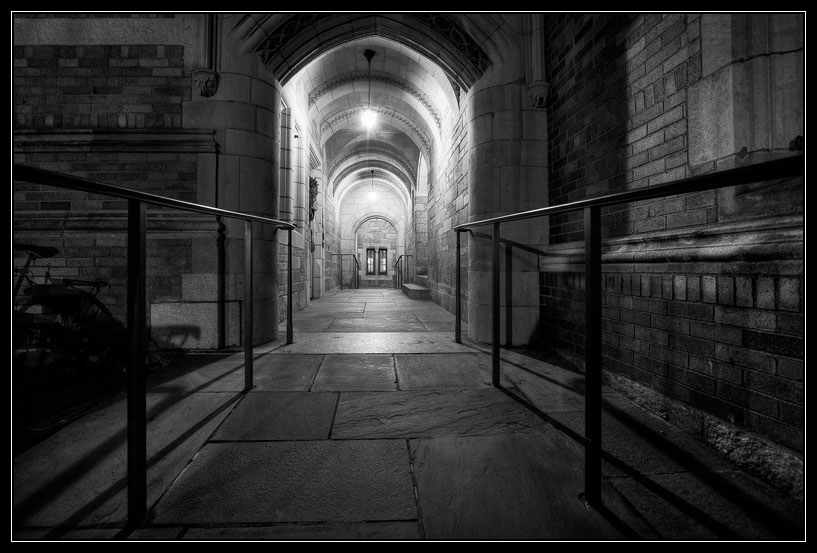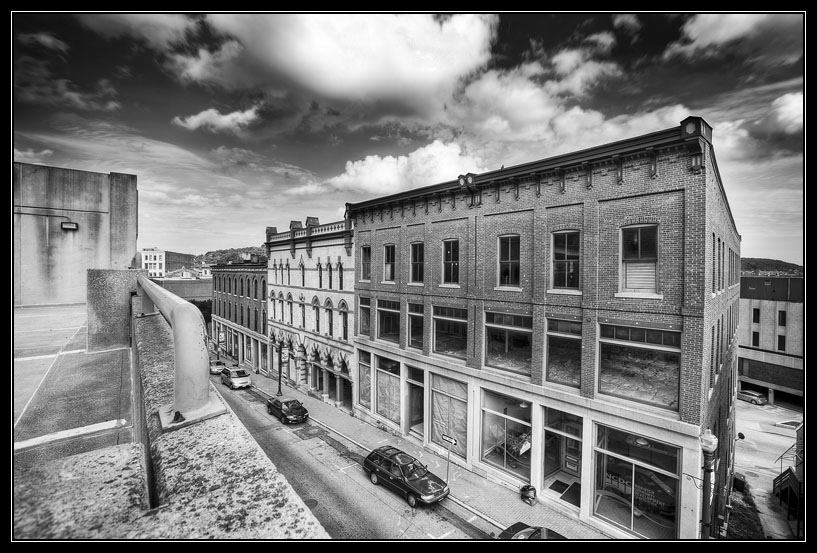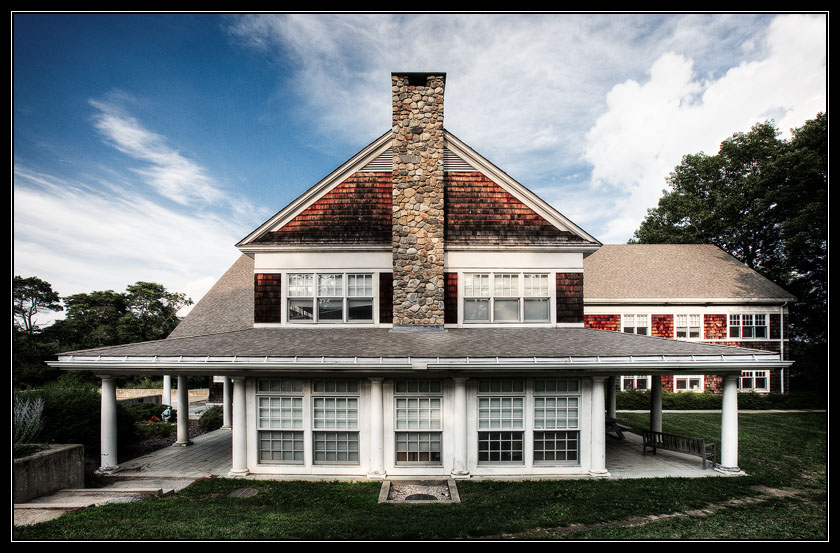 In conclusion. Some folks may wonder why someone would take 9 exposures of a scene when one good exposure would do. I have discovered that I can grind out an incredible amount of detail from multiple exposures rather than one good exposure. There is more information in an HDR image. Thus, more to work with.
I tend to make HDR photos that don't look like HDR photos. It may seem odd but that's what I'm aiming for. Not the garish ultra saturated images we see all the time. I like the subtle yet gritty look.
Please note that some of the subdued, muted colors in my example photos here are decisions I made in the editing process. I am color blind which may explain my reasons for these editing choices. You may wish to showcase vibrant and brilliant colors in your work.
The most important point of this article is that Using the Smart Object, ACR combination opens up an incredible amount of photo editing possibilities. In this process ACR is where that action is. That's the place that will determine how your image comes to life.
Tom Kaszuba