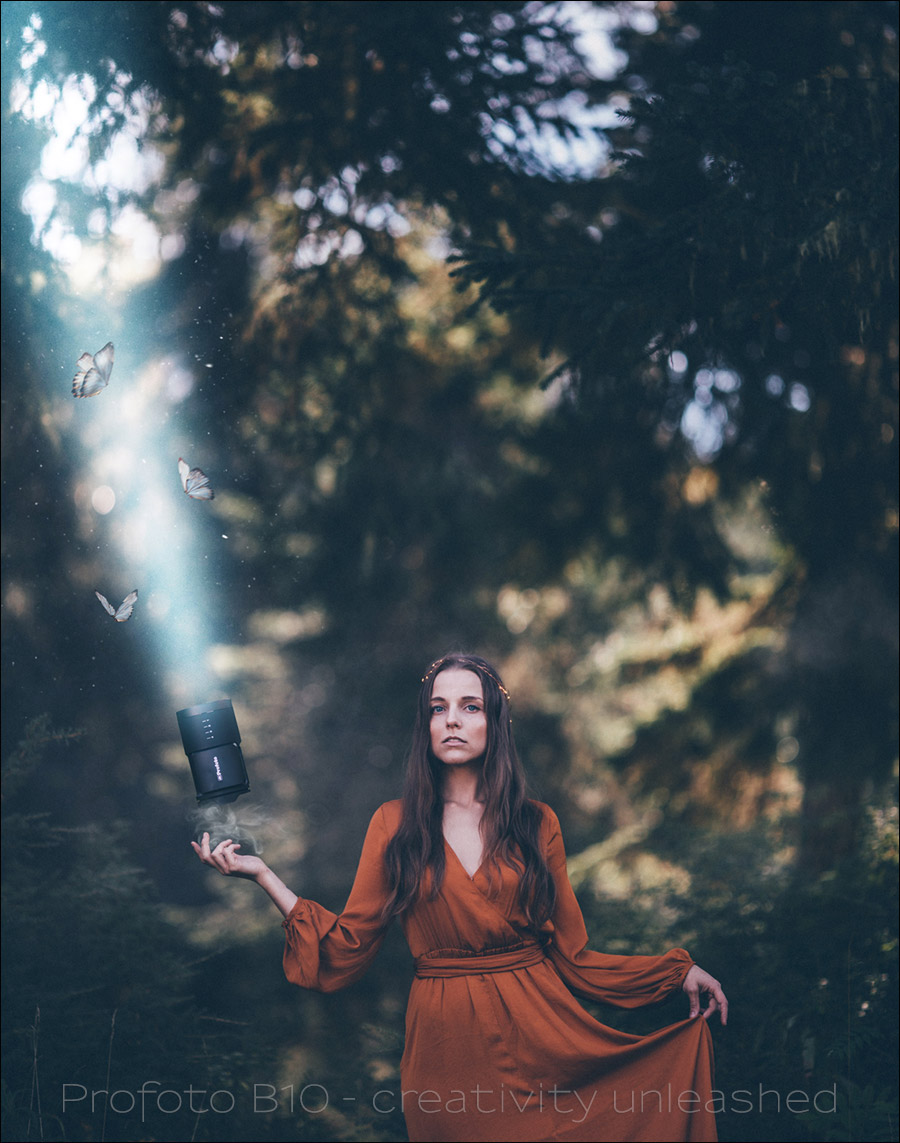 Profoto B10 flash – Creativity Unleashed
Forty photographers, picked by the Profoto USA team, attended the USA launch event in Alyeska resort (near Anchorage, Alaska), of the new Profoto B10 flash  (B&H / Amazon).  (For more details about the Profoto B10 flash, check out the review: Profoto B10 flash.) As part of the final segment of the launch event, the attendees were divided into 8 groups of 5 people, and given a challenge. Armed with sets of Profoto B10 flashes, and a few light modifiers and some random props, they were given 2.5 hours to interpret the the theme, "Creativity Unleashed on the Last Frontier" in a single image.
Here are the Instagram accounts of the group of talented photographers that I was with:
The photo above was our group's entry, beating the deadline. Our intent was to bring a magical element to the photograph, and also include the flash unit itself. Here is what it looked like behind the scenes: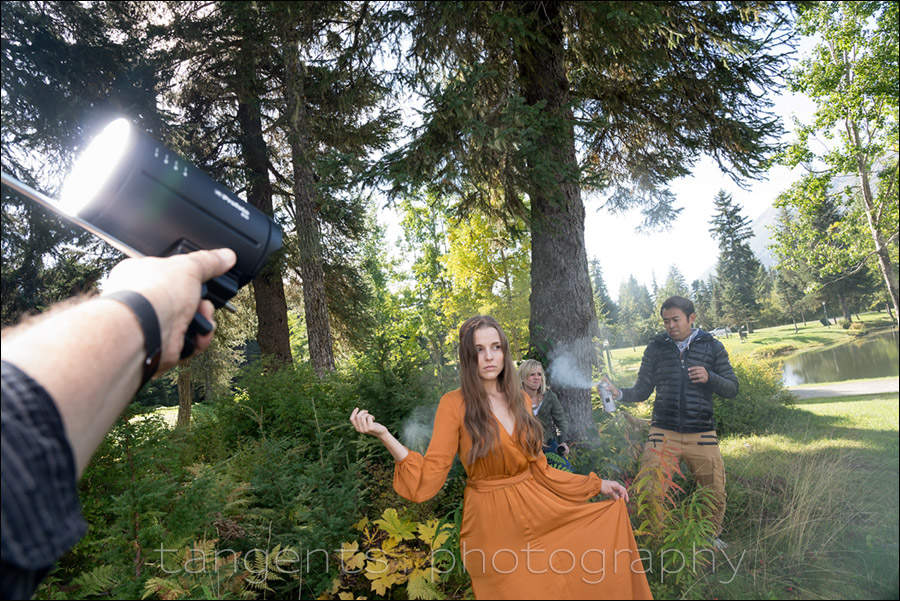 For speed and efficiency, I just hand-held the flash with the Profoto Small Deep umbrella.
This photo strongly reminds me of of a Baroque era painting, with how we are (inadvertently) positioned in this composition. But our valiant effort wasn't rewarded – we didn't place in the top 3 images created right then.
Follow the links to the other photographers' work to see more of their incredible portfolios.
#profotoUSA  #profotoglobal  #unleashedinAlaska  #profotoB10  #powerofsmall
Related articles