review: Profoto B10 flash
As promised in the First Look review, here is the proper video review of the Profoto B10 flash  (B&H / Amazon) – putting this versatile flash through its paces during a photo shoot with a model in New York. Hopefully the video shows just how elegantly versatile the Profoto B10 is – it's a powerful little flash, and is also a powerful video light. The video light capability should excite any wedding photographer. During this photo shoot, we tried the flash as well as the video light aspect of it. I didn't run through the dry specifications in this video review. Instead, I wanted to show just how easy (and even how much fun) it is to use this flash.
As always with these types of video reviews, I want to make it interesting for every one, even those with little interest in the specific item – hopefully there is something to gain in watching how I direct a model, for example.
A few other things I need to add about the video:
During section where I photograph Kelly standing on a barrier outside, I go to high-speed flash sync. For brevity, I cut out a longer sequence where I explain about high-speed flash sync (HSS). The gist of it is that we lose approximately two stops of light from our flash the moment we go into HSS. However, in practice this turns out to be only one stop. The reason is, as you go over max flash sync speed by as little as one click (1/3rd stop), you lose 2 stops of light on your flash. However, if you were shooting at 1/250 @ f11 …. and you go to 1/500 @ f/8, you gain a stop of light because you opened your aperture for the equivalent ambient exposure. From there on the shutter speed is a linear control of your flash power. In other words, you have the same flash power at 1/500 @ f/8 as you do when you go to 1/2000 @ f/4 (which is also the same ambient exposure.
If the above is too concise an explanation, and you need more info, check out these tutorials:
–  tutorial: High-speed flash sync (HSS)
–  When to use high speed flash sync (HSS)
–  tutorial: Maximum flash sync speed
With the rest of this accompanying article, I want to run through some of the images shown, to give a bit more detail about them.
Specifications of the Profoto B10 flash
250Ws, 10-Stop Power Range
7″ Length, 3.9″ Diameter
Full TTL Auto Exposure Control Plus HSS
0.05-2.2 Second Recycling
Duration t0.5 Freeze Mode: 1/50,000 Sec.
Li-Ion Battery: 400 Full-Power Flashes
3000K – 6500K LED Modeling Lamp, CRI 90-96
300 ft Wireless Triggering with Air TTL
Smartphone Connectivity with Profoto App
That 250Ws power spec there makes it sound like the B10 is a full stop less powerful than the Profoto B1, but in a test in the studio, I found the Profoto B10 to be only 1/2 stop under the Profoto B1 — Profoto B10 review: Comparing the power of the Profoto B10.
#profotoUSA  #profotoglobal  #profotoB10  #powerofsmall
---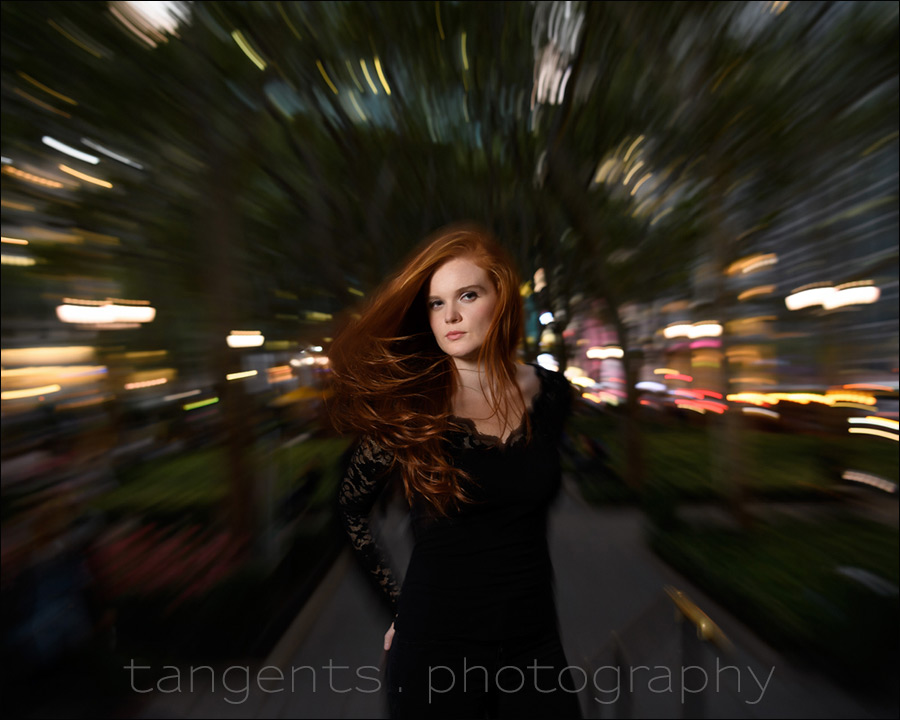 1/15 @ f/4 @ 400 ISO – with the profoto B10 as flash
I made sure we worked in a spot where there was little ambient light on Kelly, so that the flash would freeze the action even at this slow shutter speed. For more about that:  Will flash freeze movement at slow shutter speeds?
I didn't use any special flash mode. No rear curtain flash sync. Just everyday, regular flash. The effect is purely because I zoomed in during the slow exposure … while Kelly whipped her hair around. It does take numerous tries to get it just right.
---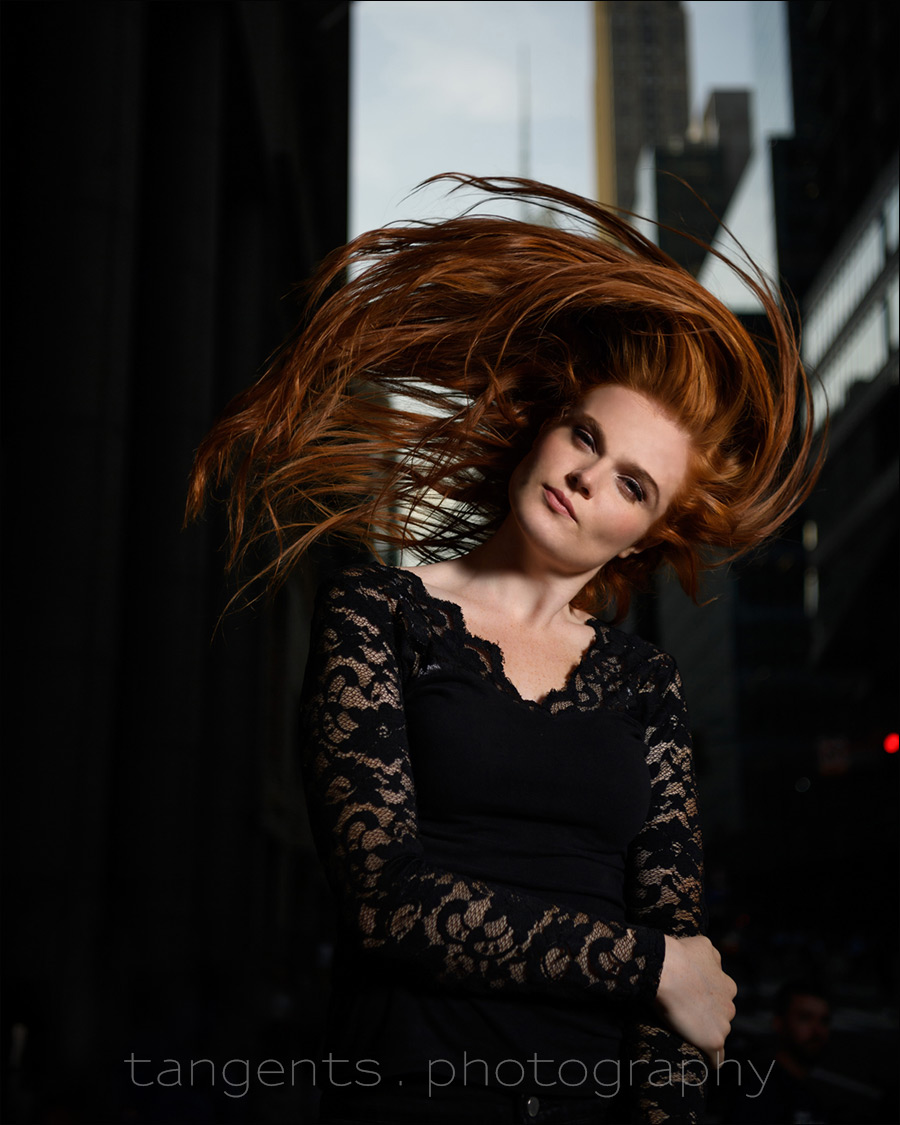 1/2000 @ f/2.8 @ 100 ISO – with the profoto B10 as flash
This is the section where the additional articles might be of extra help in explaining what was happening in terms of the flash exposure and high-speed flash sync (HSS):
–  tutorial: High-speed flash sync (HSS)
–  When to use high speed flash sync (HSS)
–  tutorial: Maximum flash sync speed
---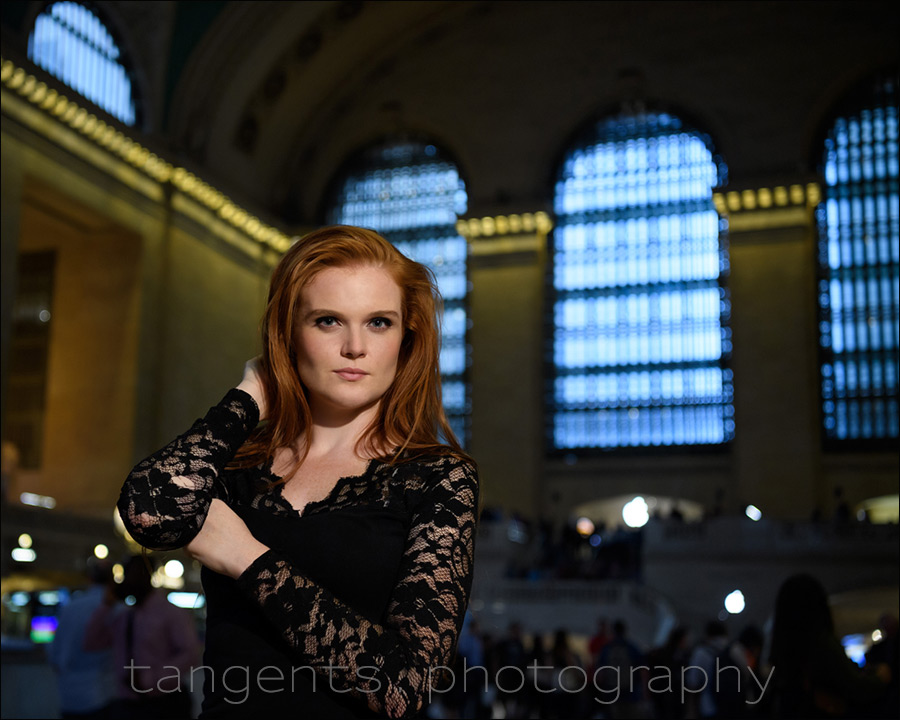 This and the next two images where with the Profoto B10 as a video light. In two of the images, I used the beauty dish without the deflector plate or the diffuser. In the bottom image, where I photographed Kelly leaning against the restaurant window, I use the B10 as a bare light, no modifier.
In all three images, I had the WB of the video light set towards the warmer white balance … which means the daylight areas go blue.
One thing to note about the WB setting of the B10 – it is on an unmarked scale from warm (incandescent WB) to daylight. There are no numerical values – you have to adjust it by eye to match your surrounding light.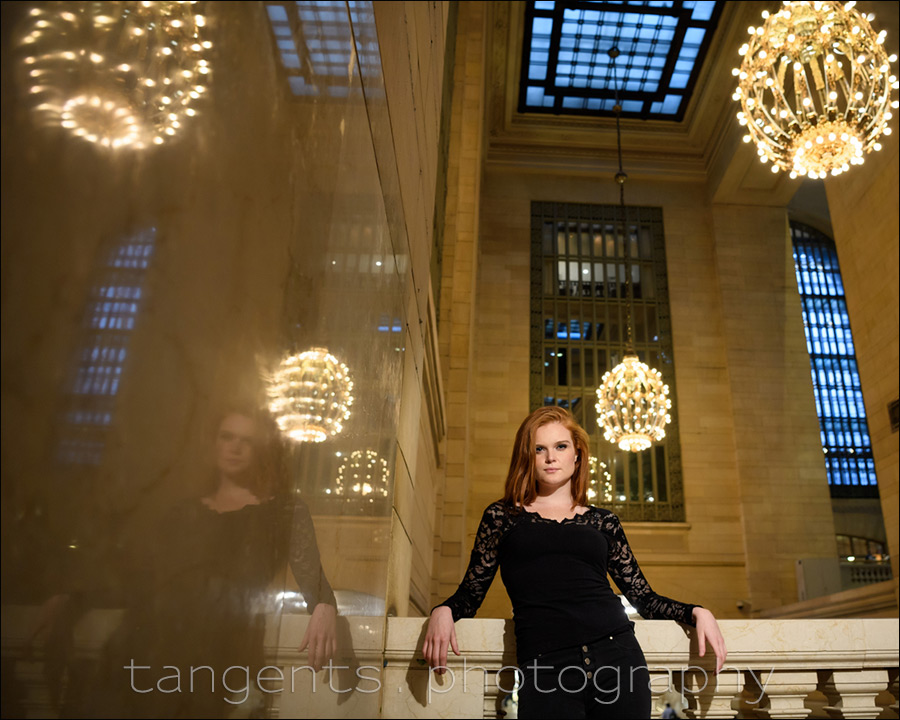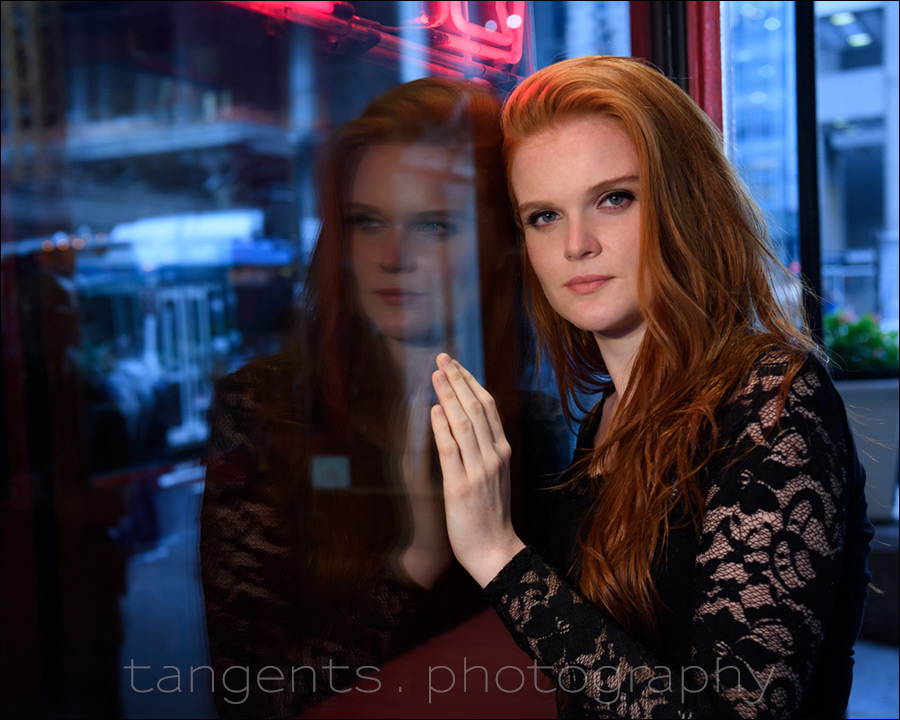 ---
Order the Profoto B10 flash
The Profoto B10 basic kit also includes:
Summary
My enthusiasm for this little flash should be obvious – it is compact, yet powerful. You have a video light built in with a variable WB setting. You can charge the battery while shooting! You can control it remotely with an app on your phone. This app also handles the updating of firmware. All things considered, I can not find fault with the design and use of this flash – it is obvious Profoto listened to their users and addressed complaints about the B1 and B2.