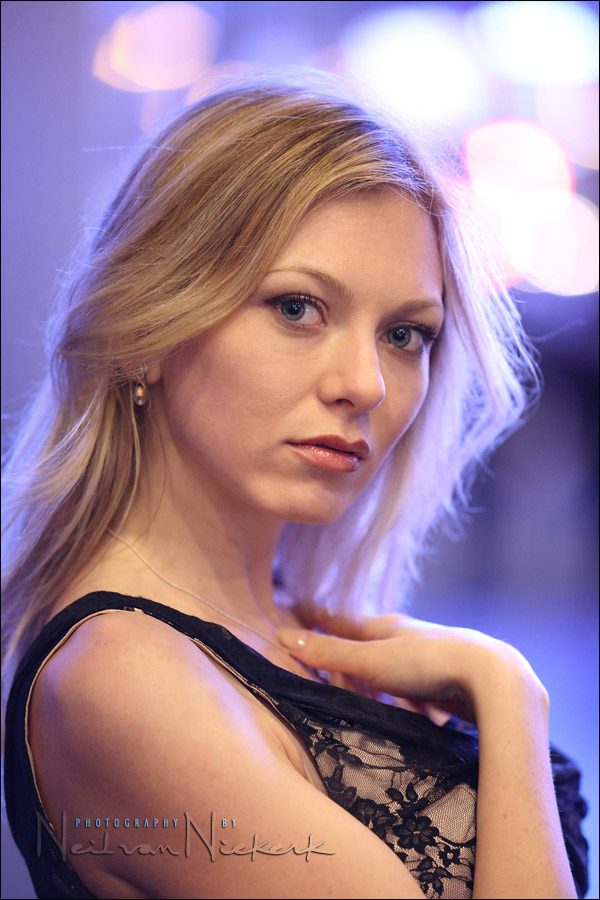 review: Canon EOS 5D Mark III – high-ISO noise performance
I have to confess something first – whenever an important camera is announced, I have just a cursory interest in the specification sheet. The difference between 40 AF sensors and 70 AF sensors … you know, that's just a number on the paper. It never really tells you how the camera performs. And with the announcement of the details of the Canon 5D Mark III (B&H / Amazon), there were a number of websites eager to list the detailed specs. Yay! Well, not really.
There might be some interest in the nomenclature, but what does it really mean that the 5D Mark II has the DIGIC 4 proce­ssor, but there's a new DIGIC 5+ on the 5D Mark III. Those are just names to me. I can't get excited about it, or even feign interest in the actual name. I'm much more interested in how the camera will actually perform. You can name it anything you want … but does the camera deliver?
Details for the photo at the top:
camera settings:  1/160 @ f2.8 @ 6400 ISO
Canon 5D Mark III (affiliate);  Canon EF 70-200mm f/2.8L IS II (affiliate), used at 170mm
There is real excitement about the Canon 5D Mark III (affiliate), since everyone is curious if it is that much of an improvement over the 5D Mark II. I have to say, I really think it is. It's a massive improvement. The AF is more responsive. The camera *feels* better in my hands. The controls are better laid out … although the right forefinger still does too much work, stretching here and there, all over the top plate.
The first thing that I was curious about, was the high-ISO performance. As a wedding photographer in NJ / NYC, I often deal with low-light situations. In using cameras that allow for superb high-ISO performance, you can really get results that look far more natural than just 5 or 6 years ago. You can shoot with just the ambient light, or blend a touch of flash with the available light, and still have it look natural. The technique is now really much more flexible … all due to the improvements in camera and sensor design.
I met up with a model, Elmira, in Times Square last night to see how the Canon EOS 5D Mark III fares in low light / high-ISO settings.  In short, beautifully.
Times Square has an incredible mix of light sources. It can be surprisingly bright there, depending on the billboards that are flashing. But this also means the lighting is erratic. So, with that, keep in mind that this is not a studio test, nor a controlled test. This is just a real indication of how the camera performs in mixed lighting that isn't all that bright.
We rained out a little bit and had to take shelter under an awning.  There were Incandescent style lights, and I adjusted the WB as well as I could via the Kelvin setting.
The image at the top was shot shot there … at 6,400 ISO. The White Balance of the RAW file was slightly adjusted in DPP. The lighting was pretty funky though.
Camera settings:  1/160 @ f2.8 @ 6400 ISO
I used the Canon EF 70-200mm f/2.8L IS II (affiliate), used at 170mm
When the rain eased up, we went back to the open areas of Times Square, and I took this photo of Elmira, with the rain spattered street in the background. But this time, just for fun, I cranked the ISO up to 12800 ISO.  I used the Canon EF 70-200mm f/2.8L IS II (affiliate), used at 85mm.
I was shooting at 1/400 @ f/4 at this point because of the bright lights there. So I didn't actually need that shutter speed, and could've used a lower ISO if this was a real photo session. But I was curious about that insanely high ISO: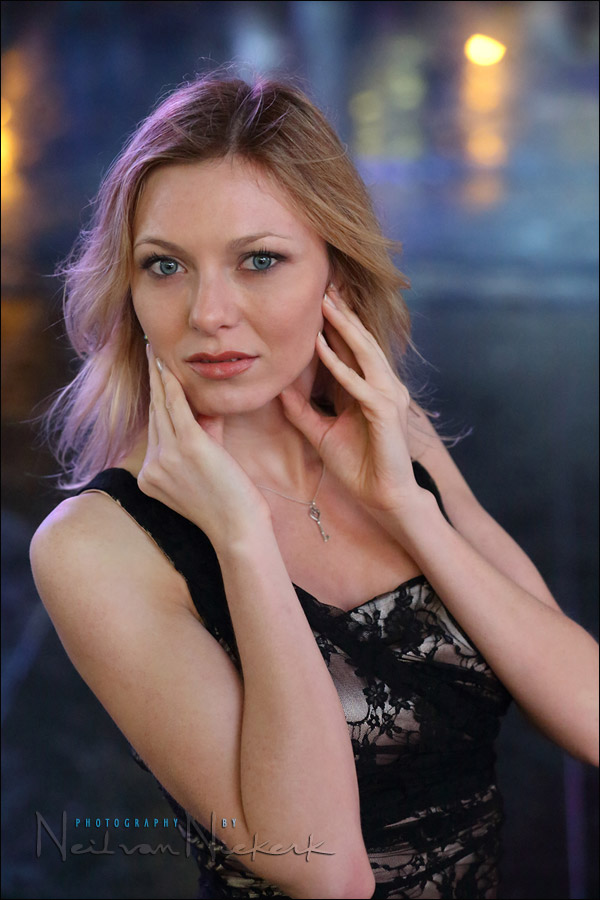 camera settings:  1/400 @ f/4 @ 12800 ISO
Canon 5D Mark III (affiliate);  Canon EF 70-200mm f/2.8L IS II (affiliate)  at 85mm
I think it looks quite good!
But this is how the image looks as it was resized for web use … and this easily masks the lack of detail that is a side-effect of noise reduction.
Instead of showing 100% crops of various parts of the images, I decided to make the high-resolution JPG files available as a download from this link.  Right-click and save-as will get you the file.
Keep in mind:
– these are the JPGS from the RAW files as processed with Canon's DPP software. Both images had the WB tweaked a bit. Since DPP follows the camera picture settings, this as close to an in-camera JPG as you'll get, while still having the flexibility of the RAW file.
– these images had noise reduction applied to it at the default settings in DPP. (See screen-capture below.)
– the images had sharpening applied at the default settings in DPP. (See screen-capture below.)
– I used the Healing Brush in Photoshop to remove a few skin blemishes. (I don't think it would be fair to anyone to have 22 megapixels show every slight flaw.)
These two high-resoluton files should make it quite apparent – Canon has a winner on their hands with the Canon 5D Mark III (affiliate). We have a camera that gives surprisingly good results at ISO settings that would've been regarded as insanely high, just a few years ago.
You can order a Canon 5D Mark III via these affiliate links:  B&H / Amazon




Reviews of Canon gear