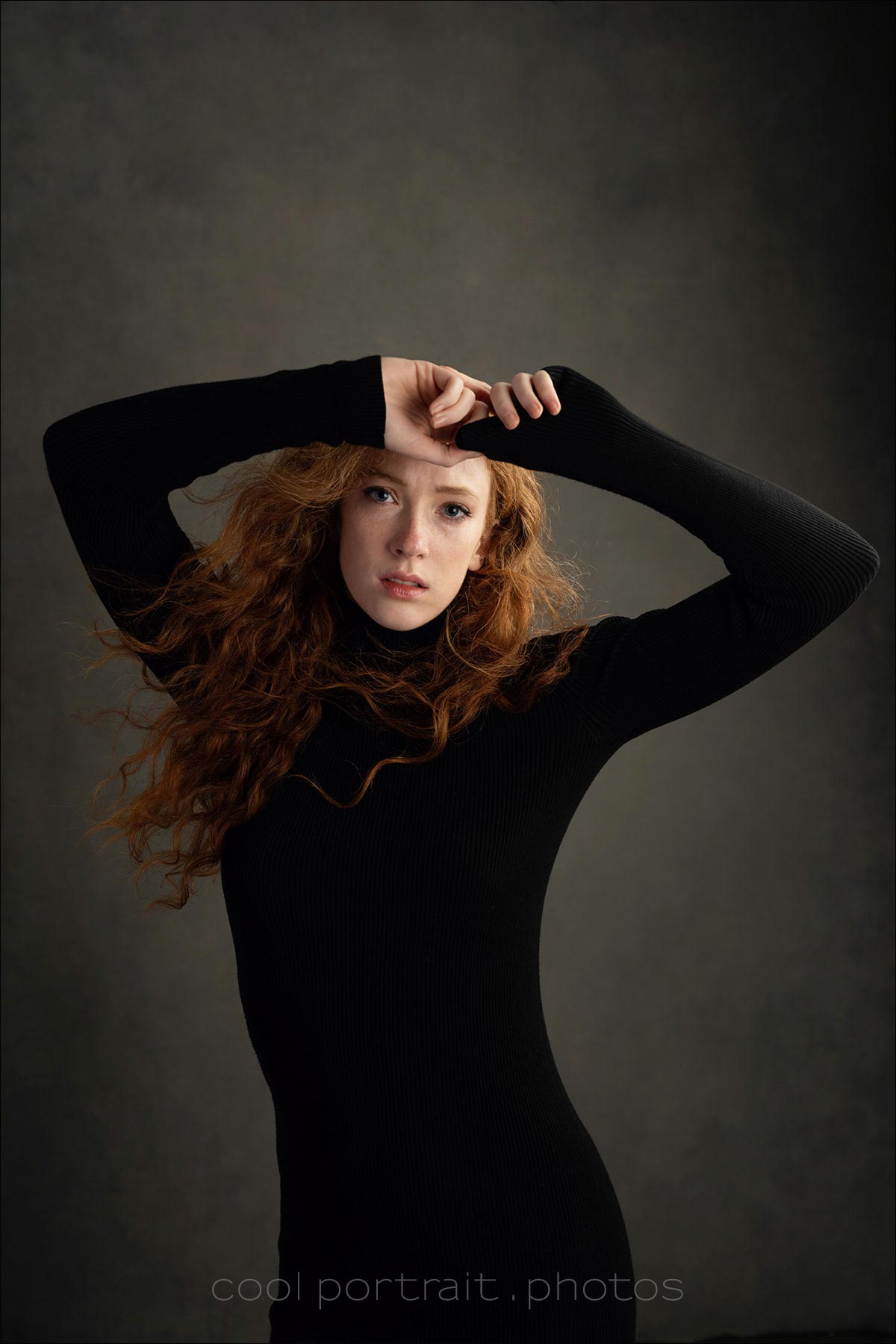 Studio lighting ideas : learning from other photographers
One of the cool things about renting out my studio to other photographers, is that I get to see how they work, and what they do differently in terms of their lighting, and how they work with their subjects.  During the past 2 days, I had Jason Buff in my studio where he presented his masterclass workshop on his style of portraits. Jason specializes in studio portraits with a painterly quality. He was kind enough to invite me to take a few photos as well. I didn't take the photograph much further in terms of his style of post-production, because I really liked the results I already saw in my camera.
In the frame: the divine Laur Weeks.
The strong posing is 90% hers, with slight guidance from me here regarding her finger tips, and tilting to her body towards the light.
There are also the two pullback shots to show how Jason lit this to get that kind of wrap-around lighting. The lighting is fairly simple: two large (3×4) Profoto softboxes (B&H) next to each other, with the one closest to the camera, angled more towards our model. You can kinda see the other softbox more clearly towards the edge in the second BTS shot. Then to camera left, there is the large white reflector. Simplicity itself, but the end result is striking.
As you can surmise from the camera settings, the two Profoto D1 studio flash  (B&H / Amazon) were at a low power setting. We didn't need much power because we worked so close to the model. So even smaller flashes (with huge modifiers) would have achieved a similar result
Related articles