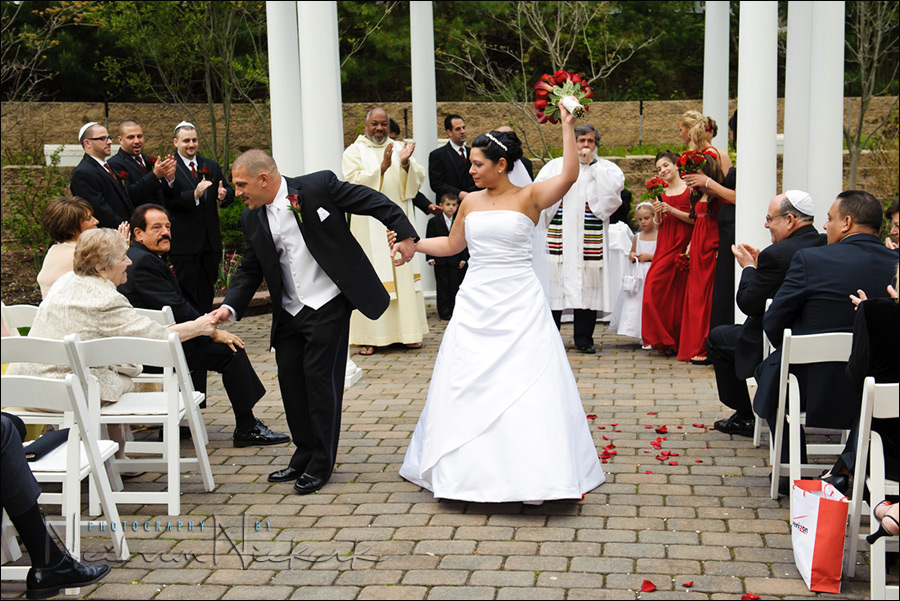 wedding photography – looking for those key moments
Wedding photography has become more modern in style over the past decade or so. Instead of overly posed images, the general trend is now more of a story-telling (or photo-journalistic) style. It's now as important to capture the day's events as it unfolds, as it is to get beautiful portraits of the couple and families.  As photographers we're now much more focused on the moments and the gestures that tell the story.
With this intent, I really try and observe the day as closely as I can, capturing what I hope are the key moments. With experience, this anticipation and timing becomes second nature. (And as an aside, you can't do this if you are constantly checking your camera's preview.)
What we can't always foresee, is the specific value that some photographs might hold …

For a while now, this specific image is one that I've been wanting to share:
As Sofie and Michael walked down the aisle at the end of their wedding ceremony, Michael leaned over to touch his grandmother's hand as she congratulated them. (He then leaned in for a kiss.) I was waiting for any kind of response by the couple , since the ceremony is one of those times where every gesture has meaning …. and there is the photograph.
A month after the wedding, I received an email from Sofie, regarding their grandmother … and explaining why this specific photograph had such meaning for them:
Grandma's wish was to see all 11 grand-children to marry before she died. Michael was the 11th, the last one to get married. (May 7th, 2011). Every time she was in the hospital she always said she's not going anywhere until Michael is married. After she witnessed all 11 grandkids getting married she was at peace – unfortunately she passed exactly 1 month after our wedding day. She was like the "god father (mother)" of the family. Everyone even called her the BOSS. Her goal was to keep her huge family together! Her number one priority in life was Family. She will be missed by her enormous and still growing family. RIP grandma Licini.
This letter for me illustrated again the importance and value of wedding photography.
I didn't know at the time the relationship or the story of the grandmother, but I do know that weddings are based on relationships. To truly be successful, to truly have value to our work, we need to understand this fact and always be ready to properly cover the moments – some of them as fleeting as this tender moment between a grandmother and her 11th grandchild.
---