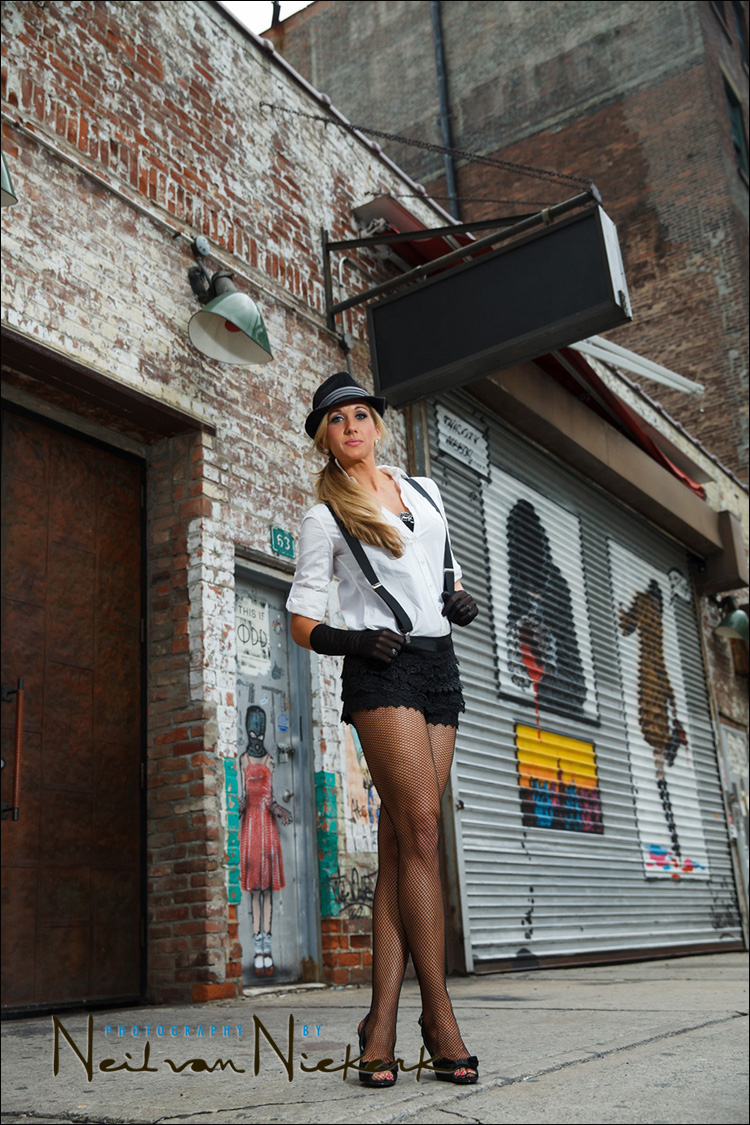 It was with great excitement that I received a review copy of the new Canon 24-70mm f/2.8L II (B&H) lens. There were several reasons that this highly-anticipated lens interested me.
My experience with Canon gear has been … let's just say it's been an uneven experience at times. There are specifically two lenses that got my ire – the Canon 16-35mm f/2.8 II and the (original) Canon 24-70mm f/2.8
The older Canon 24-70mm f/2.8 has a bit of a reputation. While some people love it, others hate it for being an inconsistent lens. It has a tendency to go out of calibration. Also, in my experience it tends towards softness when you zoom to 24mm, focusing at infinity. I dread it when a second shooter uses this lens, and by now I insist they use the much more reliable Canon 24-105mm f/4L zoom (B&H), instead. Then I know the images will be sharp, with much less chance of being back-focused. Yes, I'm not a fan of the older lens at all.
In contrast, I absolutely love the Canon 70-200mm f/2.8L II IS (B&H). It is sharp, even wide open. Along with the aggressive stabilization, this makes it a wonderful lens to use in low light.
But there really was a gap with Canon in a bread-and-butter pro-spec top-notch reliable and crisply-sharp mid-range f/2.8 zoom. (It has to be all of those things!) Especially if you look at the superb Nikon 24-70mm f/2.8 AF-S (B&H).
But now the new Canon 24-70mm f/2.8L II has entered the scene.
Now, before I go any further, I need to explain how the reviews on my site work. Most often, the reviews are based on equipment that I actually own and use. But I also get equipment on loan from various suppliers, and from B&H. It is important to me that my reviews and the descriptions of my experiences with the gear, are real. Unlike another reviewer-of-every-lens-that-has-ever-existed, I can't (and don't want to) write reviews of equipment that I haven't actually used. It is very important to me that the articles and writing on my website have integrity.
The counterpoint here is that the Amazon and B&H links on my site are affiliate links. I get a small percentage when someone buys equipment through me. It helps maintain this website. The Tangents blog is a labor of love, but there is also the need to have it generate some income for me to off-set the hours and hours that I spend maintaining it.
I take real pride in this website and what has been achieved with it, and the trust that people have shown in me. And that means that I don't want to be that blogger that post endless announcements of new equipment and fake reviews that are nothing more than a listing of the specs.
Even with the reviews that I have written, I try to make it as interesting and generally informative even for someone who is using another brand. So that's a bit of a balancing act there with all this.
So now that everyone has a sense of trepidation about this …
Just how awesome is the new Canon 24-70mm f/2.8L II ?
It's kinda awesome.
It is more compact than the previous version.
The auto-focus was noticably faster, and seemed smoother and more sure.
The build quality appears to be better as well.
It just feels like a lens that inspires confidence.
So how does it perform optically? 
I used it on several photo shoots with models, and the results that I got varied from holy crap, it's sharp! all the way to WTF?
I couldn't get it to be consistently sharp. Most images taken with this lens are razor-sharp … but others are mis-focused or just soft. It was inconsistent. I couldn't get a handle on it to predict what was happening. So I returned this lens as a faulty example.
So as much as I would love to post a glowing review of this lens … I simply can't. Sure, I could ask for another copy, and that would most likely work flawlessly. But I'd still have to remark that I had a sample that was faulty, out of the box. And we'd still be here at this point.
The lens seemed to be more soft when I was working at the wider angles. I also did a comparative test (on a tripod) of a warehouse facade to see the edge-to-edge sharpnesss. I compared it to the Canon 24-105mm f/4 and the older Canon 24-70mm f/2.8 which had just been calibrated by CPS. The results weren't good. The Canon 24-105mm f/4 showed a lot of barrel distortion, but was sharper wide open at f/4 than the new Canon 24-70mm f/2.8 II was at f/4
So there was definitely something wrong with this lens. Unfortunately.
Finally … my opinion of this lens is clouded. I had wanted it to be stellar, right out of the box. It kinda was. But often enough, it also kinda wasn't.
My recommendation is that if you're interested in this lens, that you do test it thoroughly before committing those hard-earned $$$; or that if you buy it, you buy it from a reputable dealer like B&H who allows you to return equipment without hesitation.
newsletter / forum / workshops & seminars
Stay informed of new articles via the monthly newsletter.
Also join us on the Tangents forum for further discussions.
If you need more direct help or instruction on flash photography,
I do present workshops & seminars and also offer individual tutoring sessions.
If you find these articles interesting and of value, then you can help by
using these affiliate links to order equipment & other goodies. Thank you!