Anelisa in the studio for a photo session
To create a promotional video clip for my studio, I had Anelisa stop by today so we could do a variety of looks. We used available light, continuous light, and studio lighting. It is also the first time we saw each other since the release of my new book – Direction of Light – so I was able to give her her copies. (In case anyone missed it, Anelisa is on the cover.)
As we reminisced a while about the number of times we had workshops and photo sessions, I realized that today was exactly three years, to the day, since the first time we worked together. The photos from that individual workshop resulted in one of the key articles on Tangents – effective on-location portraits. So yes, it's been a long working relationship with Anelisa, my favorite model.
More images from this photo session, as well as the video clip, will be up in the coming days. But in the meantime, here is the pull-back shot of this image at the top …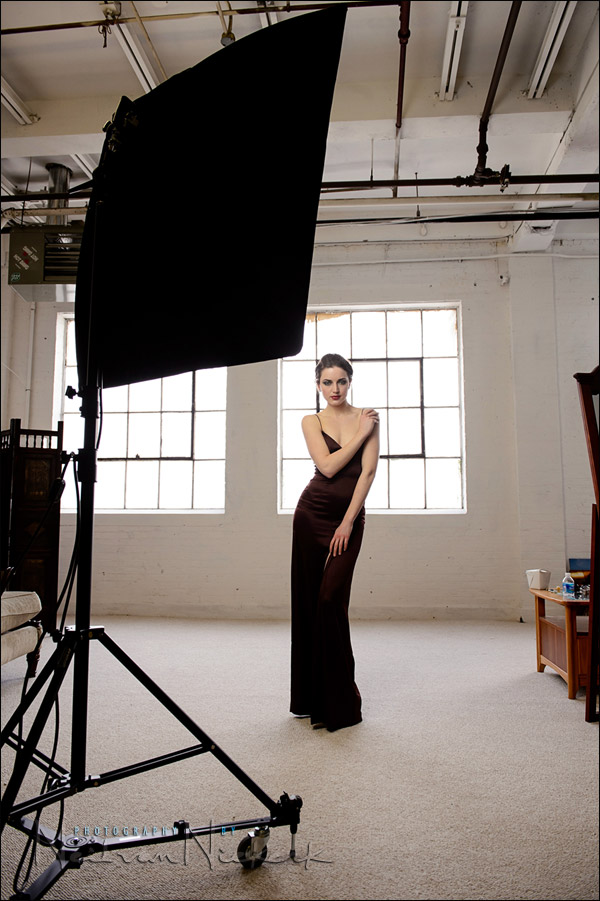 The image below is the available-light only photo – it does have a high-key look that work well, but there was no control over the contrast, and some of the highlights are sacrificed. Camera settings: 1/125 @ f4.5 @ 800 ISO.
By adding the  Westcott Spiderlite TD6 (affiliate) with the large Westcott 3'x4′ softbox (affiliate), I was able to bring the exposure settings to: 1/250 @ f/4.5 @ 800 ISO and with the extra (continuous) light added (as with the top image), the light was balanced better with the background … while still allowing the background to blow out.  Of course, the same could've been achieved with a touch flash and a large softbox.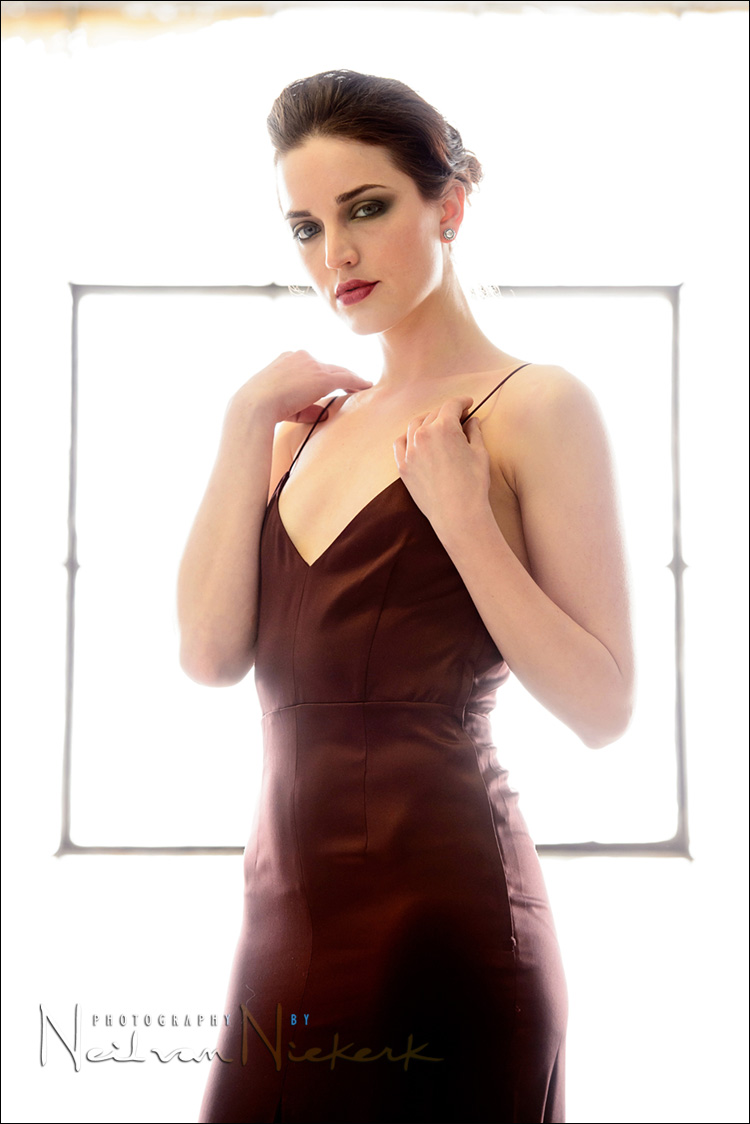 As a teaser, here is another photograph from the photo session.
Details: studio lighting: smaller light = harder light = dramatic light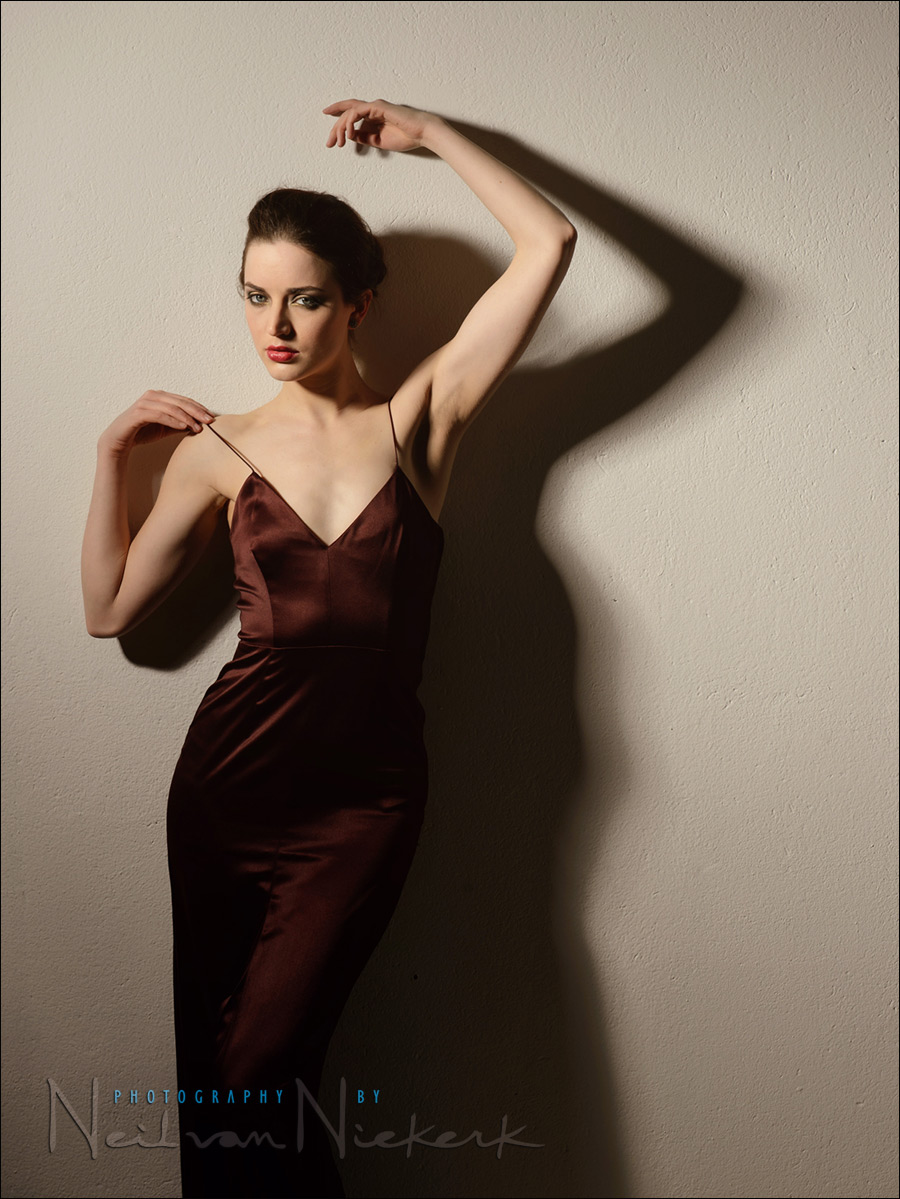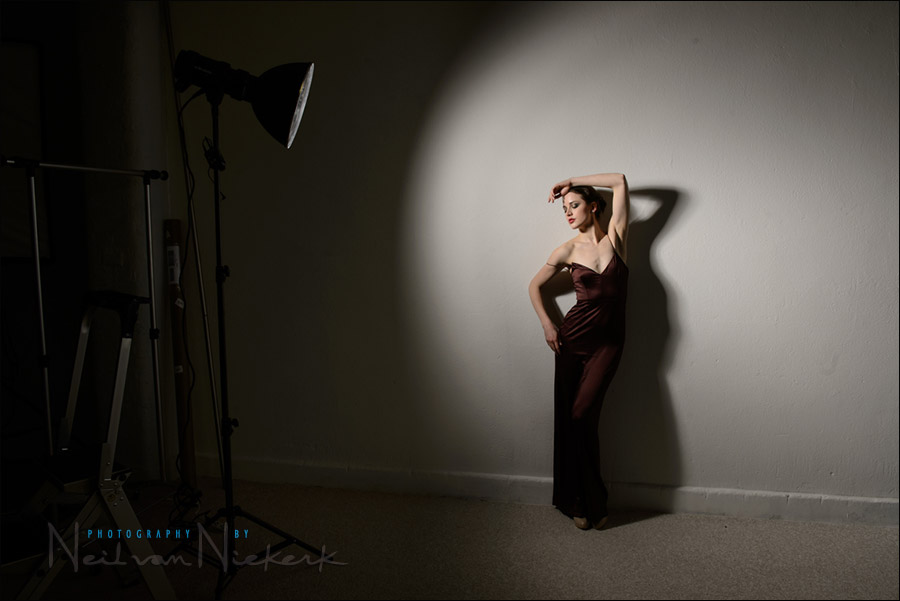 My favorite image
When I posted this photo on Facebook, I mentioned that this is possibly my favorite image to date of Anelisa. The question inevitably came up, why this would be.
If I had to try and describe why, it would be for the elegance and simplicity. I somehow feel that the more I grow as a photographer, the more stripped-down my images become. Less clutter. Less complicated. (And she looks hot there!)
In addition to that, I also *really* like the lighting here. THIS is my style of lighting.
So, directly after my quick dabbling with the ugliness that is ring-flash as a main source of light, I feel as if I am "home" again. This is my style in portrait photography. This is what I do. For now.
Westcott Spiderlite kits