behind the scenes video: using the Canon Canon 600EX-RT Speedlites
In my review of the Canon Speedlite 600EX-RT, I raved about the ease of use of the new speedlite by Canon that has built-in radio transmitters. The same with my subsequent review: Canon ST-E3-RT Transmitter and Canon 600EX-RT Speedlite - this system is going to have a huge impact.
The behind-the-scenes video clip as I set every thing up, is of the photo session with Molly K where I used the Canon 600EX-RT speedlites (B&H) and ST-E3-RT Speedlite Transmitter (B&H) during an actual shoot. You can actually hear the thought-process.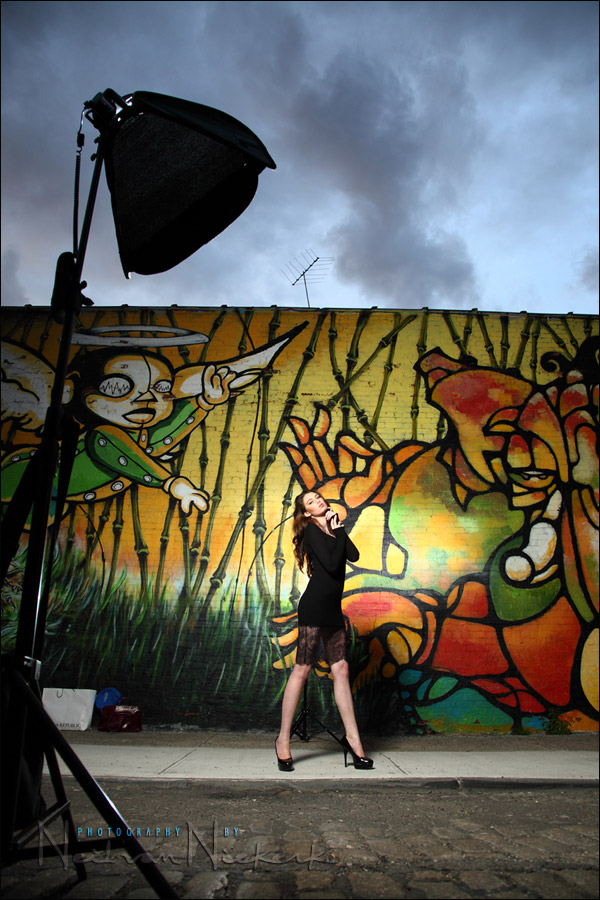 equipment used during this photo session
Canon 600EX-RT (B&H)
ST-E3-RT Speedlite Transmitter (B&H)
Canon CP-E4 battery pack (B&H)
Canon 24-105mm f/4L IS (B&H)
Canon 5D Mark II
Lastolite Hot Shoe EZYBOX Softbox Kit (24″x24″) (B&H)
Manfrotto 1051BAC - small (B&H);  Manfrotto 1004BAC - tall (B&H)
Frio ColdShoe Mount, ver2 (B&H)
black foamie thing
video clip shot with:
Nikon D4 camera (B&H)
Nikon 24-70mm f2.8G ED AF-S (B&H)