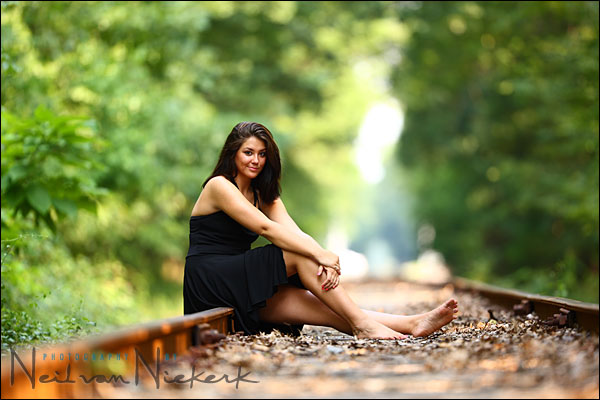 Canon 1D Mark III – Canon 200mm f2 L IS USM (B&H) – 1/300th @ f2 @ 125 ISO
[ click on the photo to see a larger image]
Canon recently upgraded their legendary 200mm f1.8 with an 200mm f2 version which has Image Stabilization.  So out of curiosity I rented this lens from LensProToGo, to play with it and test it out.
Here is the beast of a lens:  the Canon 200mm f2 L IS USM (B&H)

This is the kind of lens which is best used (or in a way ONLY to be used) at its maximum aperture.  That wide aperture of f2 gives you an incredibly thin depth of field, and hence, that dreamy background.  This of course wouldn't mean much if the lens itself wasn't crisply sharp at f2 … and in fact, on checking my images at 100%, this lens proved itself to be count-the-eyelashes sharp at that wide aperture.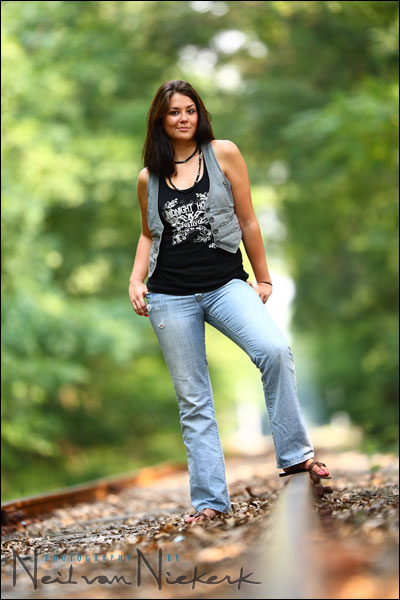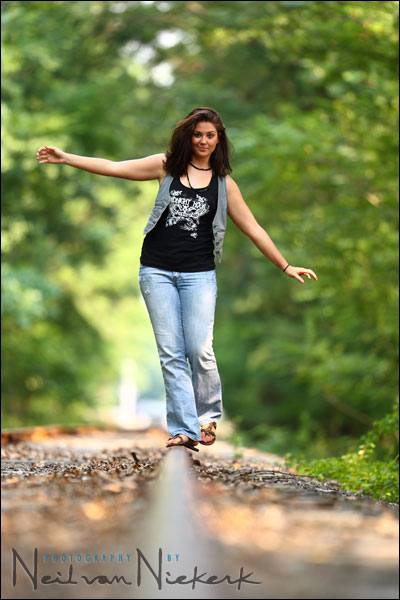 My patient model was Jackie, who is also a young photographer in New York.
The images here haven't received any Photoshop treatment, but in making the RAW-to-JPG conversion in Canon's DPP software, I bumped up the saturation and contrast a touch.
The soft natural light here was augmented by an off-camera Quantum T5D-R with the Quantum wireless TTL flash system, connected to the camera as described in this previous post.  The Q-flash was diffused with the Westcott Apollo Softbox.
Click here for a pull-back shot to show the position of the Q-flash and softbox.
.
So let's look at the effect this wide an aperture has on the out-of-focus area.
(Now keep in mind that in reducing the image for web display, a lot of info is lost, and you simply won't see the full effect.)
top image with the 200mm f2 @ f2 .. [ click on the photos to see larger images]
bottom image with the 200mm f2 @ f4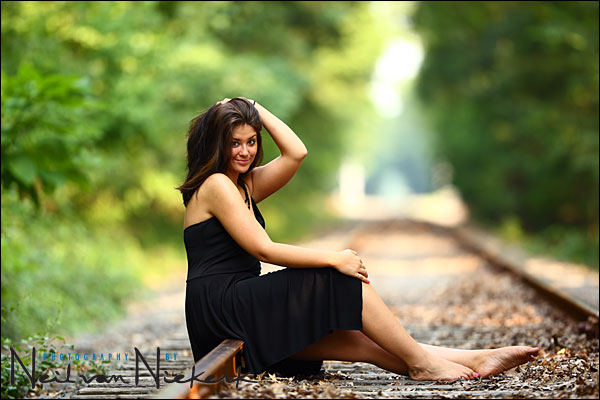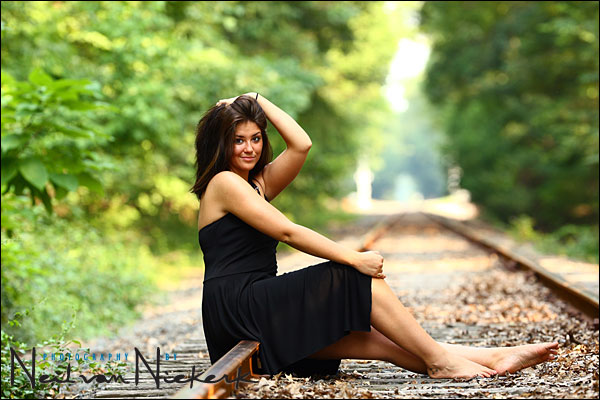 That background just looks so dreamy smooth with this lens wide open.
In checking the 70-200mm f2.8 IS zoom at f4 against the 200mm f2 @ f4, I couldn't really discern any difference in how the background was rendered.
The bokeh of both lenses appear similar when compared at f2.8 and f4.
(I didn't bother to check the 200mm f2 at f5.6 .. because there is no way that you would spend $5400 and then use this lens at f5.6 )
As I've mentioned already, this lens is sharp!  And in comparison to a number of images, I'd say it is sharper at f2 than my 70-200mm f2.8 IS zoom is at f4.   Yes, even stopped down to an aperture where I am happy enough with the zoom lens' sharpness, it doesn't match the 200mm f2 wide open.
To say I want one of these lenses, is an understatement.
.



.
[ edited to add more photos – July 31, 2008 ]
I'm still having a love affair with this lens.
Yesterday evening Jackie and I went in to New York, specifically Times Square.  I took some available light portraits of Jackie right there in the middle of Times Square, using the neon billboards as backdrops.  Now, the light here on her is entirely from the numerous neon lights and billboards.  (This image is pretty much straight out of camera, with only the WB touched up in RAW.)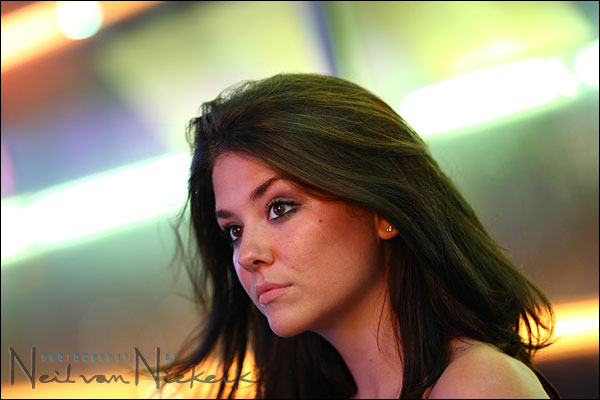 Canon 1D Mark III – Canon 200mm f2 L IS USM (B&H) – 1/100th @ f2 @ 800 ISO
[ click on the photo to see a larger image]
.
Again, this next image is also straight out of camera except for WB correction in RAW.
That impressionistic background is entirely the lens!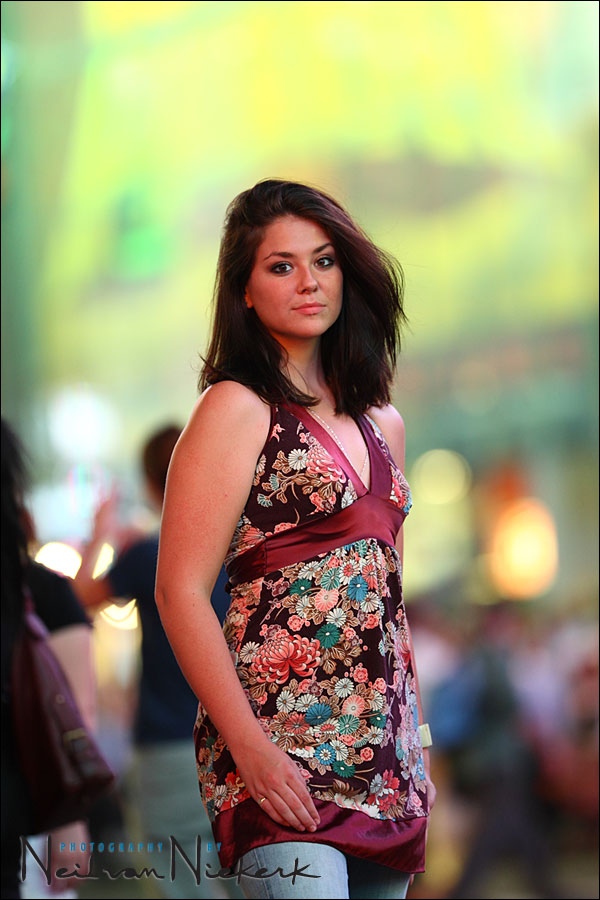 Canon 1D Mark III – Canon 200mm f2 L IS USM (B&H) – 1/100th @ f2 @ 800 ISO