Featured on PDN: How to shoot cinematic time-lapses
Just in case you're not aware of what PDN is – Photo District News is one of the premier photography industry magazines in the USA. And of course, since we are in the 21st century, they maintain a web presence and a Facebook page. So as you can imagine then, it was a big honor that the team at PDN asked me about how I shoot time-lapse videos, and what equipment I use, as well as tips on camera settings and such. This led to a 2-part video, of which the first appeared today on PDN magazine's website: How to shoot cinematic time-lapse videos.
In case the principles discussed in that video goes by too fast, much of that is covered in this article: Camera settings for Time-lapse photography.
Thank you to Greg and David for inviting me, and shooting the video.
---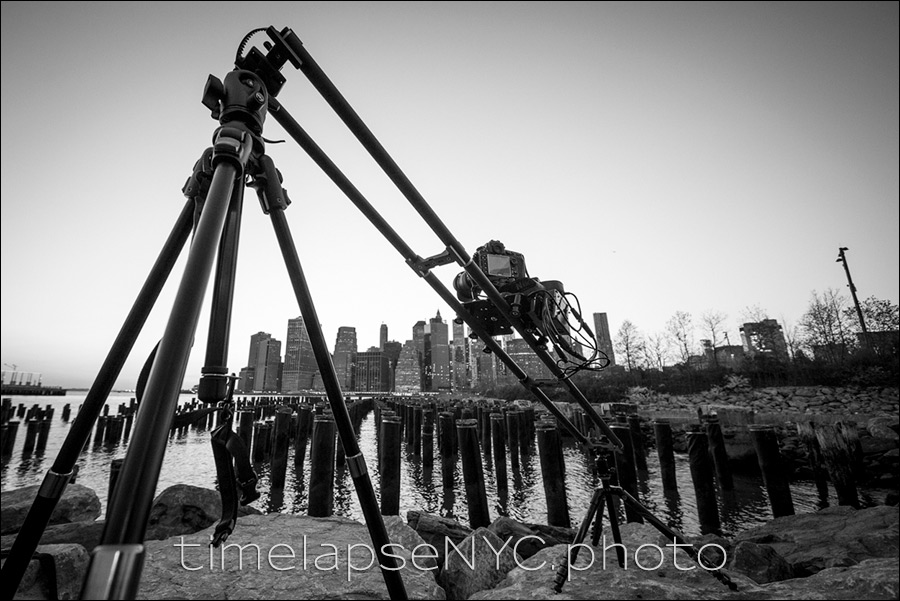 This photo of one of my rigs, was shot by my friend Marco Leibetseder. It shows a Dynamic Perception Stage One Dolly with a Motion Controller. This motion controllers gradually moves the camera along the rails. This creates that cinematic movement. Of course, the positioning of the tripods help too, in slowly elevating the camera as the progression unfolds.
All the camera settings are inter-locked for optimum results, as explained in the article mentioned at the top. It becomes essential to have an understanding of how shutter speed and the interval and the other settings correlate with one another.  A time-lapse calculator helps when you're in a pinch and need to get things going.
The follow-up video tutorial will be up in a week or so on PDN's website … and I will be sure to mention it here. Keep checking back.
Related articles