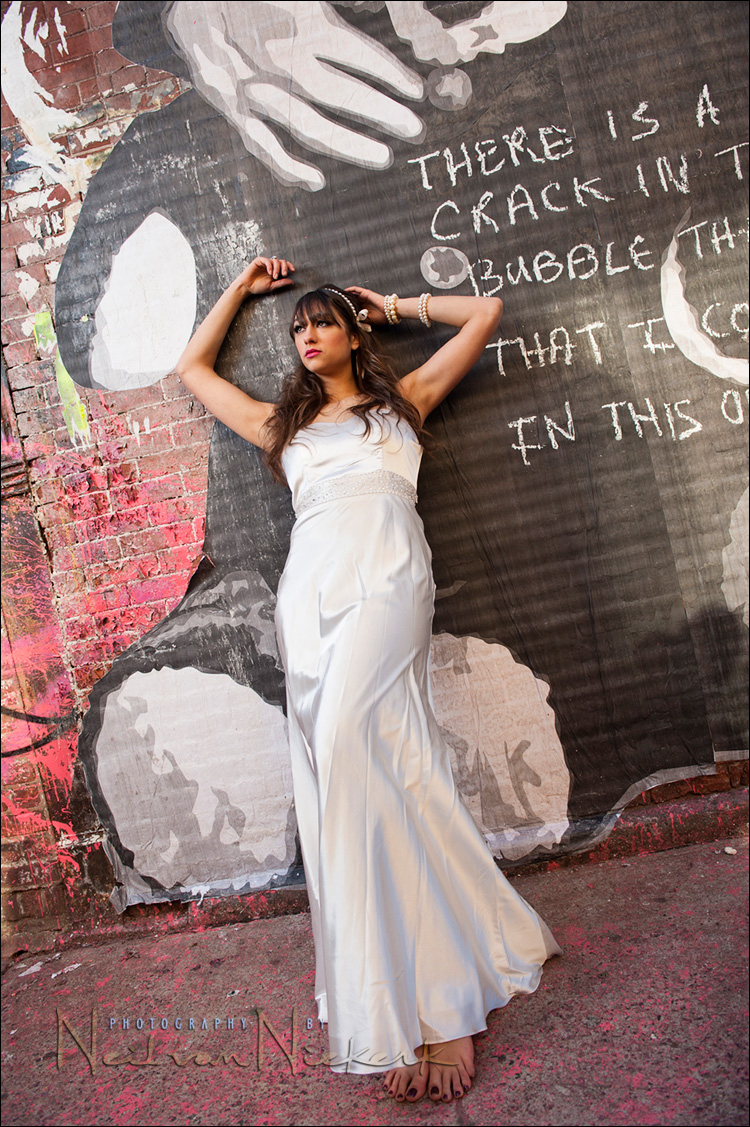 Flash photography tips – Start with the ambient exposure
An icy cold day in the Meatpacking District in Manhattan … and a brave model that insisted on going bare feet during this Photo Shootout in New York.  There were many familiar faces in today's group amongst the new. Thank you to everyone who came up to me to introduce themselves, or re-introduce themselves.
I gave some instruction on some of the basics of manual off-camera flash to the group. We worked with a Q-flash and a softbox (and sometimes without the softbox), and a bunch of Pocketwizards that I handed to anyone in the group who didn't have. It was a bit of the Wild West out there with the huge groups of photographers firing away. Hopefully everyone got some images they like, and even learned something about lighting.
And a little something for everyone else who wasn't there – more info about the image at the top: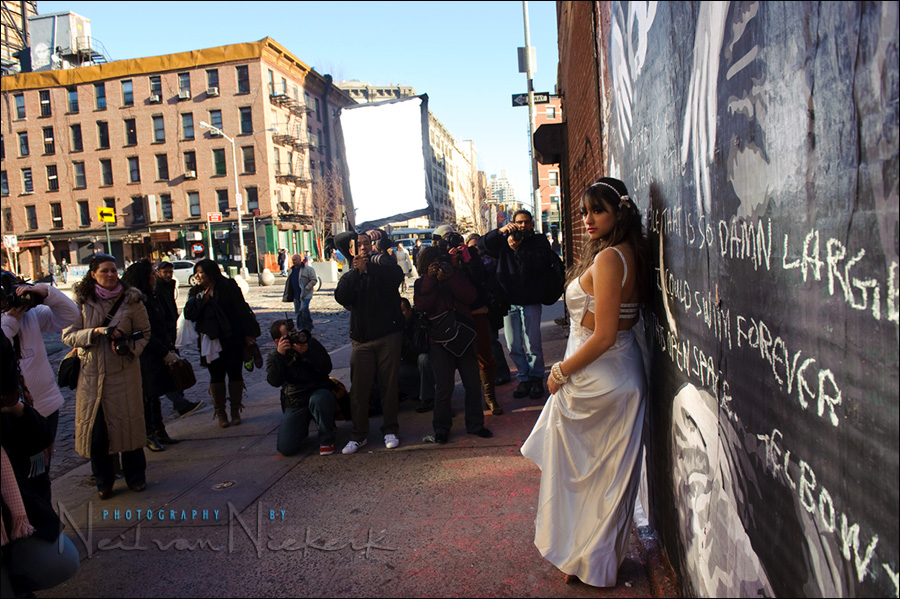 Start with the ambient exposure
Since we already had soft available light there, we used flash with the softbox to control our lighting better. While the available light might have been soft, it was top-heavy. To effectively use only the ambient light, we would've been limited to posing our model in specific ways. But with using flash in a softbox, we now had control over the quality of light.
The approach there in using flash in this scenario, was to figure out the available light exposure. Once we had agreement on what our settings would be … we under-exposed by a stop. Here's the resulting under-exposed available light image. You can see that our model's eyes would've been shaded.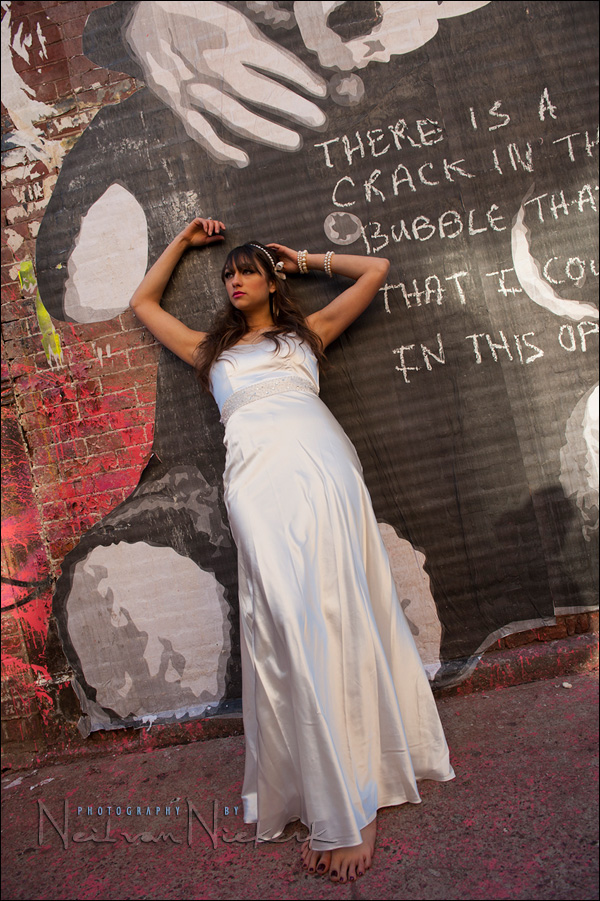 settings:  1/250 @ f5.6 @ 200 ISO
Now we have to add manual flash (in a softbox), at f5.6 @ 200 ISO … by controlling the other two variables – distance and power.
And there you have it- correctly exposed flash that enhances the available light. It looks subtle and natural.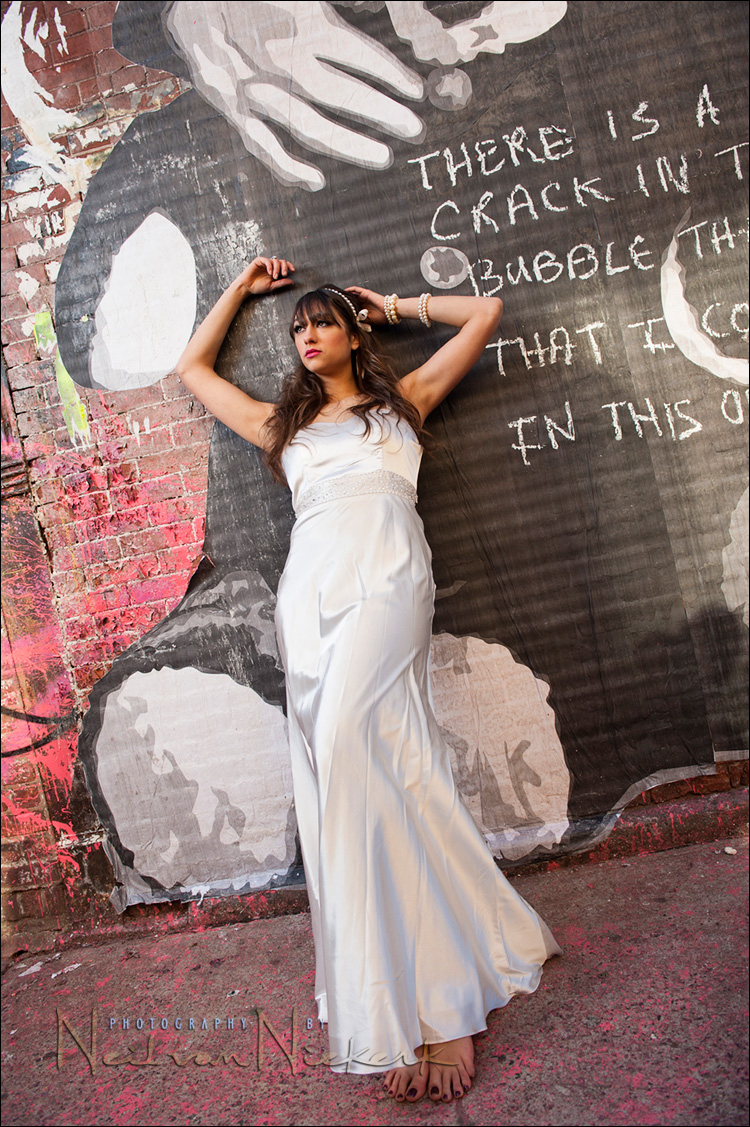 Related articles
Photography workshops