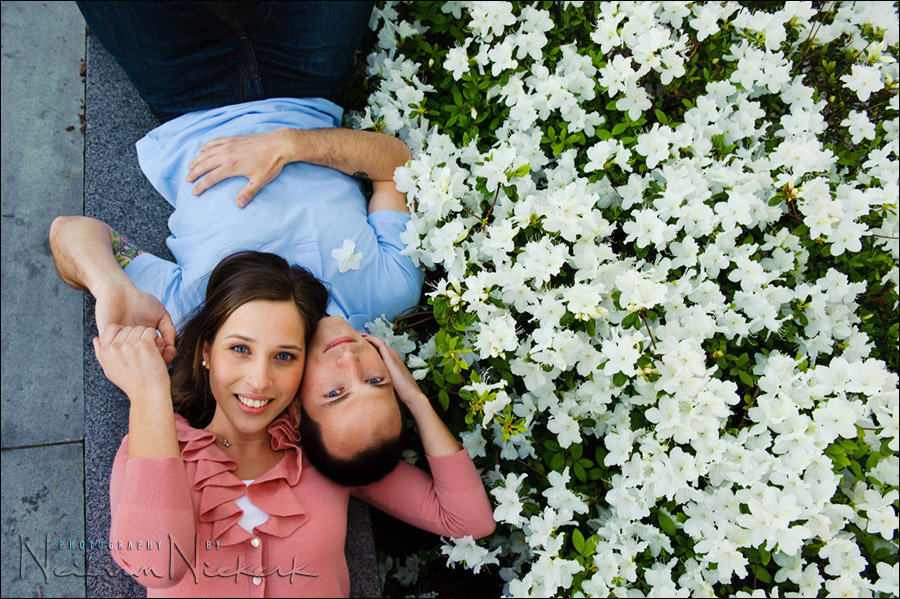 influences and inspiration
Triggered by the most recent post on the pin-up photo session, I thought that an on-going theme about influences and inspiration in photography would make a good topic.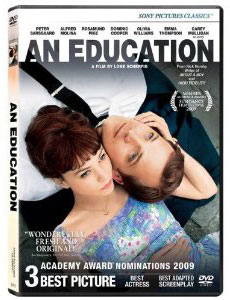 The photo above was taken during an engagement photo session. In posing Melissa and Dennis for the one sequence, I wanted to use an idea that I saw on the cover of the disc of a movie I had watched just a few days before –
An Education
. (Amazon)
The young actress, Carey Mulligan was nominated for an Oscar for her role in this touching coming-of-age story. Beautifully told and acted and filmed. It was based on a book written by Nick Hornby. He was also the author of 'High Fidelity', a book dear to my heart.
The cover image of the DVD / Blu-Ray disc caught my attention – the two actors, elegantly posed. When I saw it, I immediately knew I would reference this image some time during upcoming photo session.
My earliest influences as a photographer were Henri-Cartier Bresson and Elliot Erwitt and … a slew of photographers whose work I noted while voraciously reading about photography.  As a wedding photographer, my influences are Jerry Ghionis and David A Williams.
Now while other photographers influence us, we obviously take so much from our the culture we are immersed in, visually informed by music, television, videos and movies and books.  When a movie by Quentin Tarantino influences even wedding photography, we have a good example of how Art is re-assembled and referenced and used by everyone.  In that spirit I will add more images, looking at how they came to be, influenced by something seen or experienced.