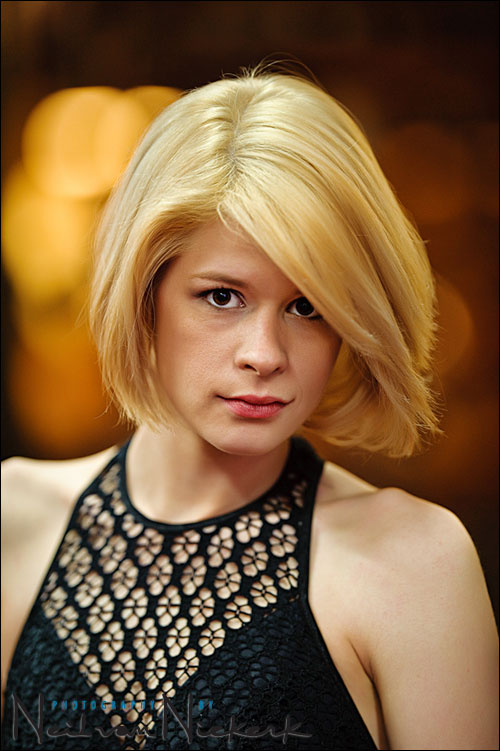 A technique I often use to get crisp images in low ambient light when I shoot without flash, is to simply put my camera on continuous drive, and let it rip for a second or so.  So while camera shake may ruin some (or even most) images, I am usually sure of getting at least one image that is really sharp.
I know this runs counter to so much of the philosophizing in photography – waiting for that oh-so-perfect-moment when it all comes together, and then with great precision and superb intuition of the moment you're in, to take the photograph.  Much of my personal photography is driven by the idea of The Decisive Moment – Henri Cartier-Bresson's oft-quoted motif.  Yet there are times, as with this photo session which were mainly static portraits in low light, where it is just easier to let rip with that motor-drive ..
There is always the option of a tripod, yet I find they slow me down.  As an example, with this image, I changed my own position slightly between sequences, so that I could vary the pattern of out-of-focus highlights behind my model.  A tripod would've been too static, and I wouldn't have been able to get as much variety between images in as short a time.
Since I wasn't shooting with flash, I was able to fire off rapid sequences without hurting something.  (Aside from the sensibilities of some purists.)  I refocus between sequences to take care of any possible focusing errors, or to avoid getting out of focus images because either of us moved slightly.  Then later on in post-production, it is easy enough to pick out the sharpest images at 100% while viewing the RAW images.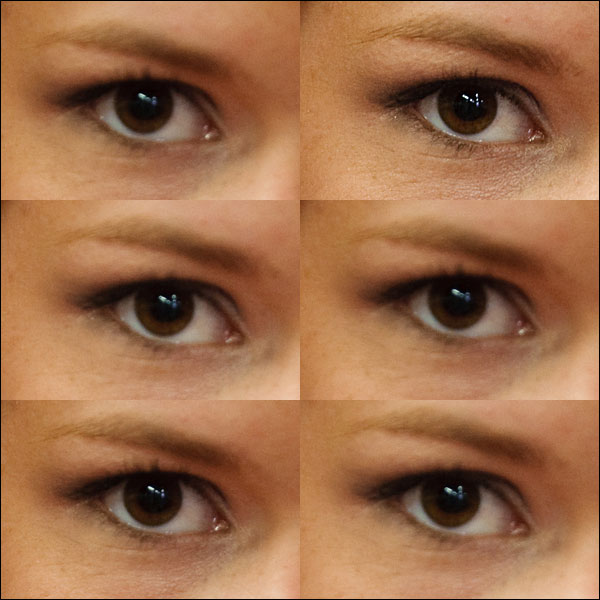 There you go.  It is obvious which image I will keep – the sharp one.
With this portrait of Priscilla – which was also taken in the same photo session as seen in a few other previous postings – I was once again shooting with the Nikon 200mm f2 in low light.  Now even though the lens is a VR lens, and the VR does work, the lens is so heavy and 1/100th is a slow shutter speed anyway, that there is always the risk of camera shake.
I also often use this technique during a key moment at weddings.  When I am photographing the church ceremony in low light, I will often put the camera in continuous drive, and let the camera rip during The Kiss.  It isn't a solemn moment, since everyone is applauding.  Well, everyone except for the guests with camera.  But they too are adding to the noise.  No one notices me machine-gunning the moment.
Now, there is the risk of missing a key moment when you rely entirely on the camera's frames-per-second rate .. but for (fairly) static situations like this photo session, it is a simple enough technique to keep me fluidly working, and still ensure crisp images in low light.