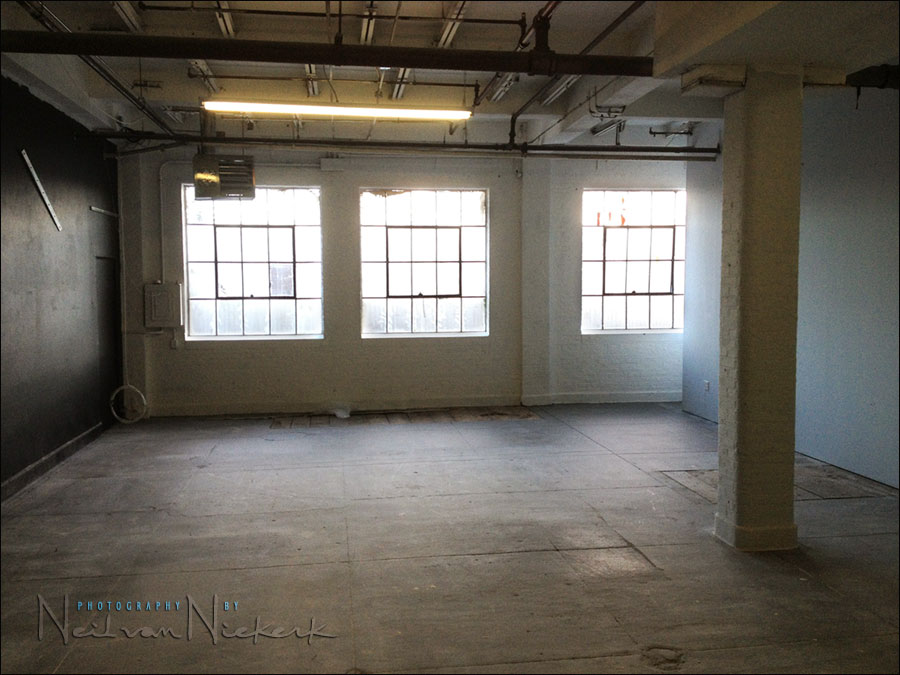 Finally – my own studio area.
Today has been an exciting day – I signed the lease on a large studio space. I've been sharing studio space the last year, but it's become obvious over time (even before then), that I really, really need my own space. My own studio, and my own office area away from home. And here it is – the studio as it is now. Two iPhone photos just to show what it is. It is huge, and as you can see, lots of window light. And it's just 10 minutes' drive from my home here in New Jersey.
I'm obviously very pleased with this. The studio space will hopefully be the start of even better things this year.

This was how the studio looked at the start of February. Since then the studio has had a transformation. This is how it looks right now: NvN studio
update: a week later
A few photos to show the progress during this first week: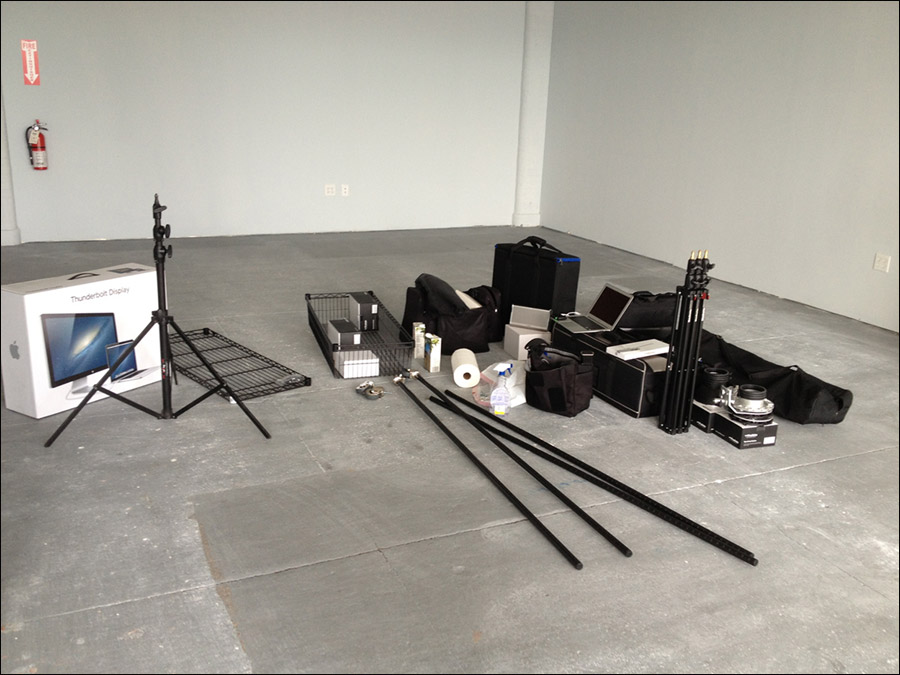 The first morning, Monday, Feb 4th, with some stuff I dropped off last night, and a bunch more lighting gear that I dragged in today … and a new Apple Cinema display.

That same afternoon with a new shelving unit assembled. It's all still looking a little sad and empty.

That same first evening after the 2nd carload of stuff was unloaded. We're getting there!

On Wednesday, Feb 6th – the carpeting is being installed in one half of the studio. I shifted all the gear and pieces of furniture to the other side. Just some extra furniture and the auto-poles, then I'm pretty much set up.

The transformation continues. The carpet is in! The carpet fills half the space and completely changed the look of the place. The acoustics is hugely improved too. Next step, the rest of the furniture and two bookshelves.
update: 10 days later
I'm nearly there! The bookshelves are in place, and the canvases are up. Now just a few other items need to added, such as the lovely couch that is on its way.

This is the view along the one wall, as you enter the studio's door. These 7′ tall display banners are intended for bridal shows, but they may as well temporarily serve a purpose here in the studio.
Update: 2 weeks later …
… and I'm done!
Everything in place: furniture, 3 bookshelves w/ sample albums, brochures, books, etc.
(The one bookshelf just has photography books.)

Here is how it looks with the over-head house lights turned off. Cozy.
Related links