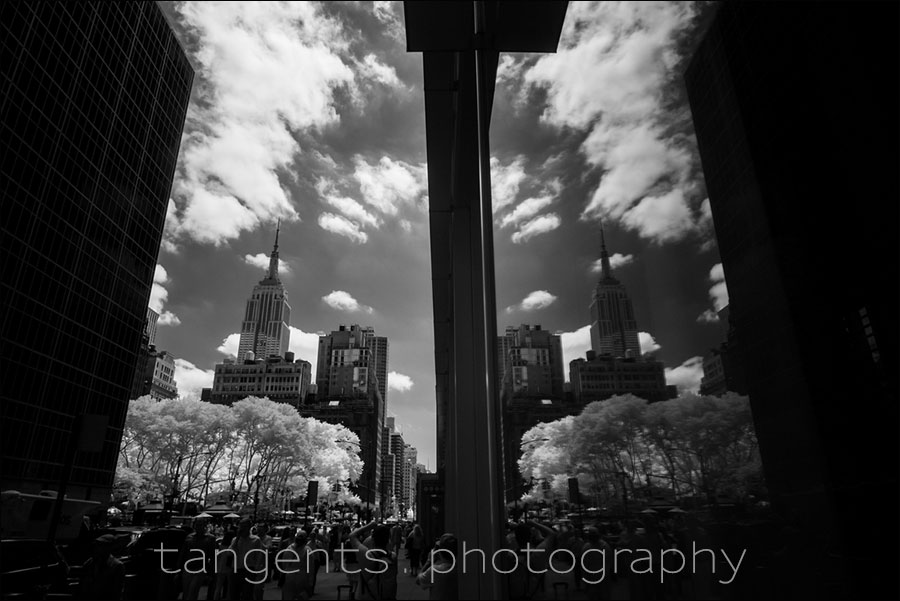 New York infrared B&W photos
It's Summer again and (intermittently) sunny outside, and the trees are green … or snow-white as in this B&W infrared photo. The contrasty tones, and the dark skies with bright foliage are typical of B&W infrared photographs. Last year, in this article on mirrorless cameras and B&W infrared, I mentioned how I had searched for a Fuji camera & lens combination that worked without giving me a central hot-spot. I found the Fuji 14mm f/2.8 lens (B&H / Amazon) worked beautifully on my infra-red converted Fuji X-E2, without that hot-spot in the middle of the photo. The 14mm lens also gave me the necessary wide sweeping view that I wanted for B&W infrared cityscapes.
Here are a collection of images shot recently, with that infrared converted Fuji X-E2 and the Fuji 14mm lens:
The B&W infrared images tend towards the surreal – which works to our advantage. Here the white steam from one of these roadworks pipes appear to blend with the clouds … but are in front of the traffic light. This makes the traffic light appear simultaneously more distant.
This photograph was taken during dusk when there is less infrared light to be found because the sun has started to go down. Except in this case, the heat from the food cart provides a ghostly (infrared spectrum) light compared to the surroundings, which then drops into comparative darkness. I wish I had taken a similar photo with my iPhone to show how bland it looked as a color image. None of this dramatic light.
Sunlight reflecting off one of the many windows in Manhattan, gave this oddly structured highlight on this building, revealing just the face of the person in the billboard advert as the rest of the building drops into dark shadows.
Times Square tourists participating in one of the street performers' acrobatic antics, incongruously seem to be praising the Westworld billboard in this photograph. The ghostly white skin tones that B&W infrared render helps make this even more surreal.
Next up, three images taken in and around Bryant Park in New York. Two scenic photos, and then also this photo of the boule players in the park. You can just barely make out the heavy metal ball flying through the air.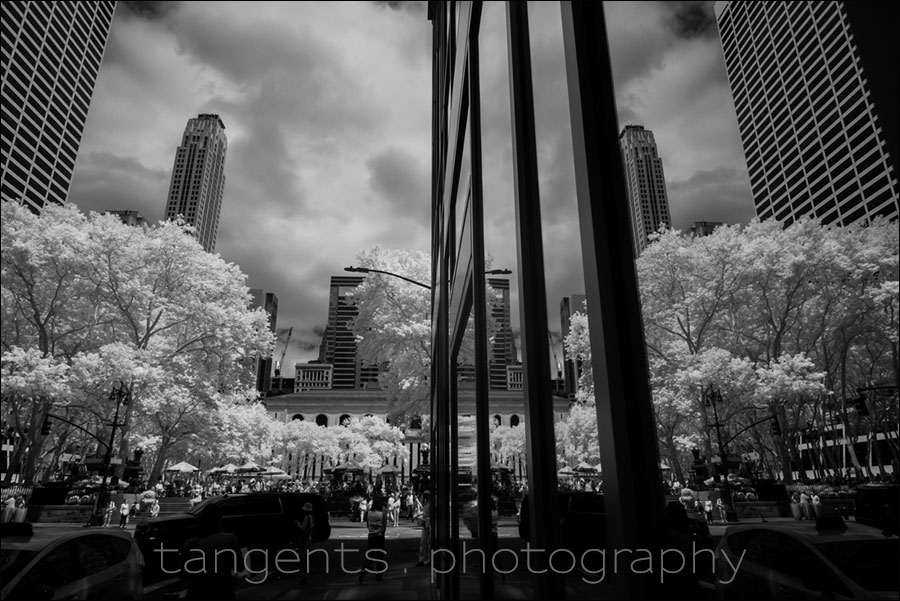 The next two photographs show the architecture surrounding the area around the Ground Zero Memorial in New York.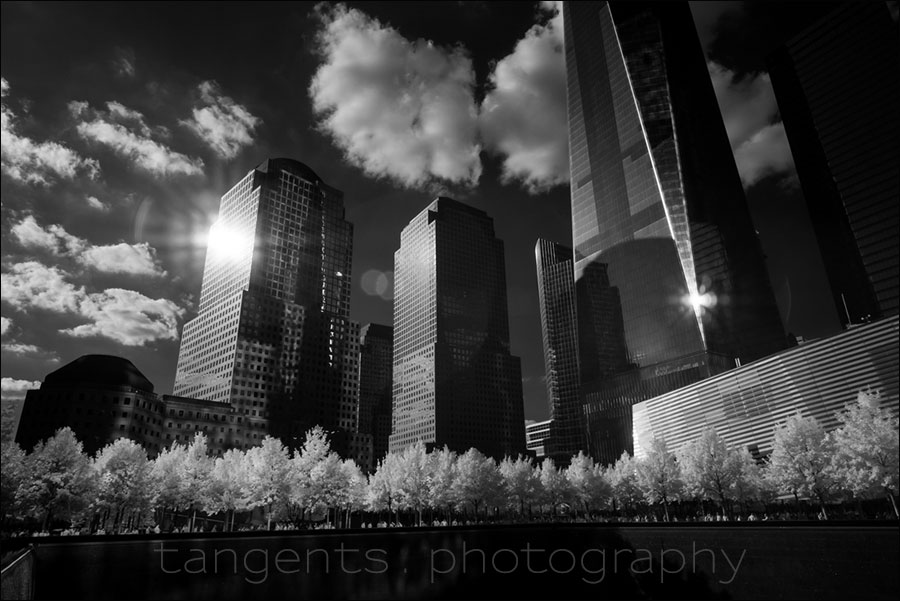 Related articles
Converting your camera for infrared capture
If the look of infrared photography appeals to you, then you can have your camera converted by Life Pixel. On their website they list all the options, as well as which cameras are suitable, and which lenses might be a problem. There's a ton of useful information on infrared photography! Check them out.