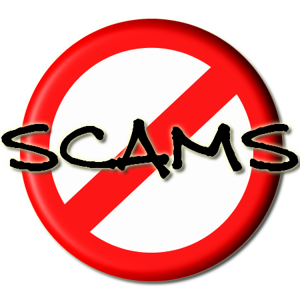 How scammers are trying to rip photographers off
In a previous article on how e-mail scammers are targeting photographers, the question came up exactly how the photographer is going to lose money. What exactly is the system the scammers have in place where the photographer is going to be out of pocket?
The over-payment scam works on the principle that the scammer books you but overpays you, and then asks you to pay the difference to another vendor. So you send money to the "other vendor" (who is actually the scammer). The transaction where you got paid the money turns out to be fraudulent, and the bank removes that money from your bank account … but the money that you paid to the "other vendor" (ie, the scammer) is a real transaction and you lose that money.
You'll encounter different versions of this, but there are numerous tell-tale signs. These have even cropped up now as scammers texting you! But it follows the same pattern, with the same tell-tale signs that it is a scam.
As an example, here is an email by a scammer
1. The initial email
Note how the wording is vague, and the grammar is nearly always awkward. I am actually surprised they got the 'new Jersey' part right. Usually it is a very generic 'your city'.
My name is Walter Bender i will like to book you for my Engagement Party Dated 30th July 2013 here New jersey. Get back to me if you are available and if you accept credit card payment
My Spidey senses are already tingling at this. This person is just too eager to throw money in my direction, without asking about costs and other details.
2. My reply, trying to elicit more detail
I am available.  How many hours would you like me to be there?
And which venue are you using?
3. The scammer's reply
Thanks a lot Neil for the quick reply,Happy 4th. i need you to shoot for 3 hours ,and i need all edited copies on CD.Engagement Venue: [ name and address of the venue redacted ]
Start Time:6pm- 9pm
Number of Guest:85Let me know your Quote Okay,i want to have the date book right away,i will forward you my credit card details to confirm Booking
So far … not too bad. Still just a suspicion that this isn't a real enquiry.
4. My reply, with a dollar amount just thrown in there.
I thought I might push this a little bit and ask for an address to mail the disc to.
Hi there Walter
For 3 hours, and the disc of images, my fee is $1,500 + 7% NJ sales tax.
The total fee would be $1605.00
And I would need your address so I can mail you the disc afterwards.
5. His reply … and tadaaaaa!!  There it is. It's a scam. 
Thanks for getting back with the Total Quote,  Mailing Address: [ address redacted]. Please Neil  I also want you to help me charge another $1,800 for the florist Booked for the Engagement, I'm compensating you with the sum of $250 for the transfer fee and for your efforts.
Please note that I would have given the Florist my credit card for him to deduct the funds but was told that he doesn't have the facility to charge or debit credit cards, which is why I bring my vote of confidence in you and i wouldn't want you  to betray my trust. So I want you to  transfer the funds to him ONLY after you have made the charges and the money charged has reflected in your account. Only then can you proceed to make the transfer to the Florist via Western Union Money Transfer.Find below the charges you'll make on my credit card:You Charge fee ………( $1605.00)
Florist Fee ……($1,800)
Your Commission…….($250 )
Note that my credit card will be charged for the amounts above. Please do get back to me if you are in the office right now so that I can forward my credit card details to you,i would like you to help me process the Charges through the link at your end, I can then send you the information by which to transfer the money to the Florist by Western Union Money transfer .Anticipating your Favorable reply
Kind Regards
How these scams work
There it is! They are going to overpay, and you are asked to send the "Florist" that sum of money. That "Florist" is actually the scammer. You would be out of pocket by $1,800 in a week from now when it all plays out. Guaranteed. Any money you pay the "Florist" or whoever, is what you will lose. Any money they pay you, will be paid from a fraudulent credit card, and once the banks catch up, they will remove that money from your account again.
I removed the mailing address since it is a useless address. It's in the middle of a NJ State Park. Yup, another clue. Because, really, they don't want the disc. They want your $1,800 …. because this is a scam.
Another clue is that you have to pay the scammer / "florist" via Western Union Money Transfer. That's the single most consistent part to this type of scam, because it is the hinge around which all of this works for the scammer – overpaying you.
You'll encounter variations of this, but there are always specific patterns that will reveal you're dealing with a con artist / criminal / scammer.
Related articles