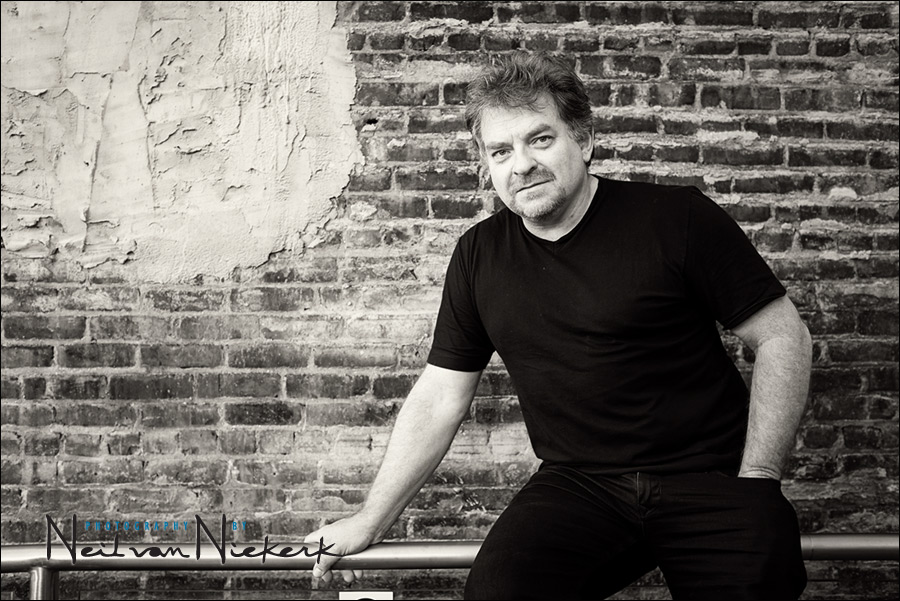 I am probably the only person who will ever give you the following comments, but then again, I am probably one of the only photographers capable of looking at your work and who knows how little you know.
You have no idea about posing whatsoever. Not to worry, most photographers don't know anything either so you are safe.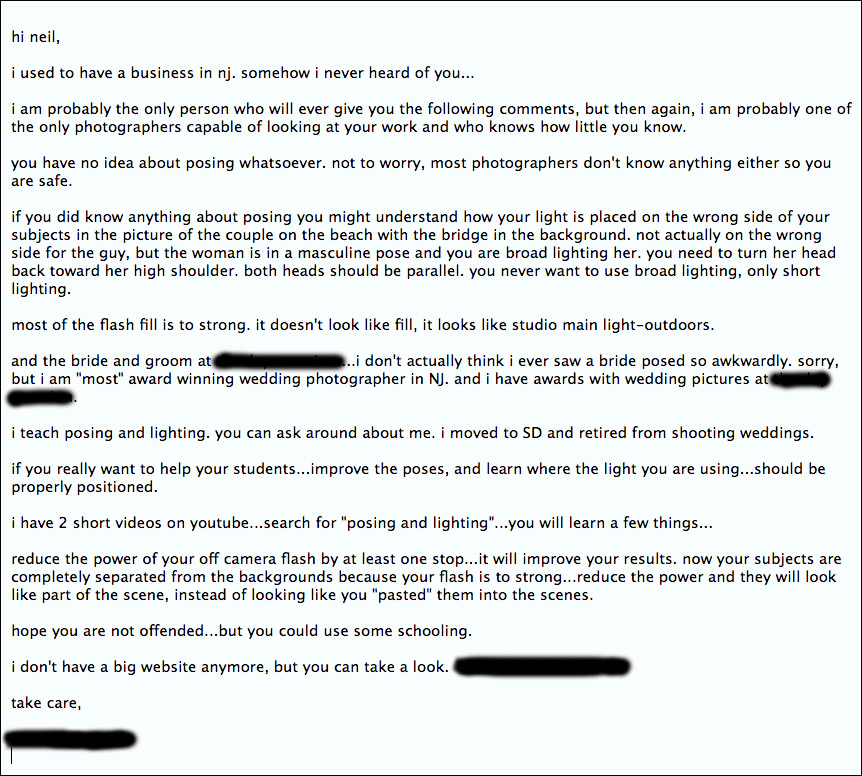 … and so began one of the most insulting emails I have ever received. (I purposely didn't have quotation marks there at the beginning of this post, to not give the game away.) This email was from a few years ago. I kept it in an email folder called "Weird and Idiotic". Yup, I get those often enough that I have a folder just for weird shit like that.
"reduce the power of your off camera flash by at least one stop…it will improve your results. now your subjects are completely separated from the backgrounds because your flash is to strong…reduce the power and they will look like part of the scene, instead of looking like you "pasted" them into the scenes.
hope you are not offended…but you could use some schooling."
This specific email always makes me smile, especially when I look at the guy's site. It's quite bad. I would show his website so you can revel in how bad it is … but I don't want people to harass him.
So where am I headed with this? Hmmmm .. dunno, I'm probably headed dangerously close to the "believe in yourself" feel-good territory. But yeah … fukkem. Fukkemall. Do what you know works.
How to respond to criticism
It's a fine balancing act – being confident about your own work, but also knowing where there is room to learn and grow. So, I didn't post this for validation of any kind, needing people to tell me how great a photographer I am, or something like that. I am all too aware of my own limitations, while at the same time I do recognize the moments when things come together and my photographs are pretty damn good.
I do feel I am constantly growing as a photographer, and those of you have have followed the Tangents blog, and my wedding & portrait blog, One Perfect Moment, over the years, will know that these websites have plotted my own progress over time. You've been part of the journey.
Being able to honestly evaluate your own work – it's a fine balancing act. It helps getting neutral opinions. Neutral opinions from people who are straight-forward and honest enough to give gentle but firm opinions, without being sycophantic or, the other side of the coin, just plain damn insulting.
So how should you respond to criticism? 
I never responded to this email. I rarely do when there's an insulting or weird email. In this case: he is an old-timer photographer who used to be in NJ, and obviously is filled with resentment towards a newer, fresher crowd with a modern approach.
I rarely respond to negative comments – it takes away too much energy that should be spent on better things, such as becoming a better photographer, learning more, and improving my business.
So often when I check out photography forums, I see flame wars and nitpicking about the minutia of equipment. Stuff that's not that important in the grand scheme of things. Resist the temptation to get involved.
My best advice is to just ignore those who try to break you down. Give it a cursory glance – are there any nuggets to be picked from the (possibly) harsh critique? If so, use that, but do not get dragged down by negativity.
So how should you respond to a critique? 
When you ask for a critique and you're given feedback about your work, do listen carefully. But also know that any opinion comes with certain baggage – the other person's world view and personal history. So evaluate what you're told, and take to heart that which is helpful, even if it isn't what you wanted to hear. (And if you are on Facebook, have the courage not to delete the thread.) I know that most photographers, including myself, would rather hear nice stuff about our work. Therefore, even a critique that you asked for, can be pretty rough to take. But do listen and mull it over, and then use what you need to.
Anyway, I hope you're not offended. But you could use some schooling.
Related articles