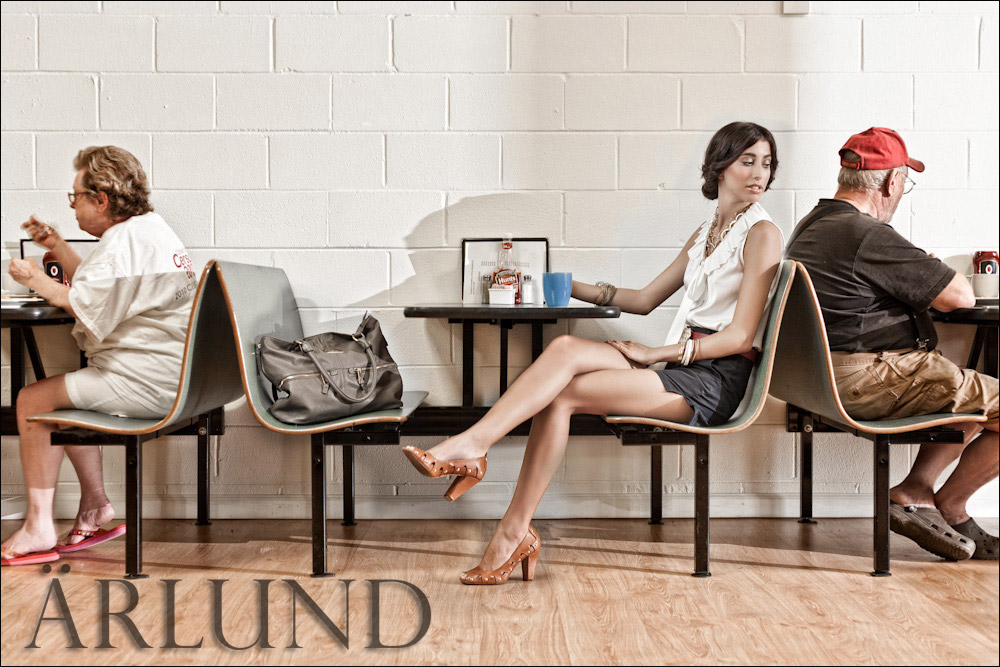 Chuck Arlund is a Fashion Photographer whose elegant photography is made even more impressive with the simplicity of his set-ups and use of lighting.
Chuck's previous guest spot here on the topic of on-location lighting techniques using reflector & flash, was very well received. Therefore I'm very happy that Chuck is graciously sharing more of his ideas with this guest post. Also, check out Chuck's workshops and mentoring sessions.
Inspiration and Homage – compositing & multiple lights made to look natural
a guest post by Chuck Arlund
This photograph is from a recent fashion story, and has a couple of elements going on. There is an obvious Americana theme, and in that, there is the homage to Norman Rockwell. Who captured that spirit better than Norman Rockwell?
I'll just tell the story of how the image came about and then describe the technique behind it …
We were shooting at a campground in Lebanon Tennessee. It's the kind of campground where people park their RV's and live. We had a very early call time for hair and makeup so the only place to get ready was at the Mom & Pop style restaurant next to the RV park. There was a blank brick wall with bench style booths that was very linear and plain. I though of using that as a backdrop for a photograph. What I did not expect was for a couple of people, very real people to sit down and have breakfast. Leaving a table in-between them. I quickly set up a Canon 580EX speedlight outside of the front door. It was all glass. I wanted it to look like a sunny day. It was very overcast and rainy. I placed the light outside and directed it to resemble sunlight coming in through the door.
I also realized that the model would never be done in time. The people eating would be long gone after the model's hair, styling and makeup were done. This is the perfect opportunity for a composite image. I got my tripod and positioned it with having the model in the shot in mind. I fired off a couple of shots. The people eating just did not give me a second thought. In fact they did not even look at me.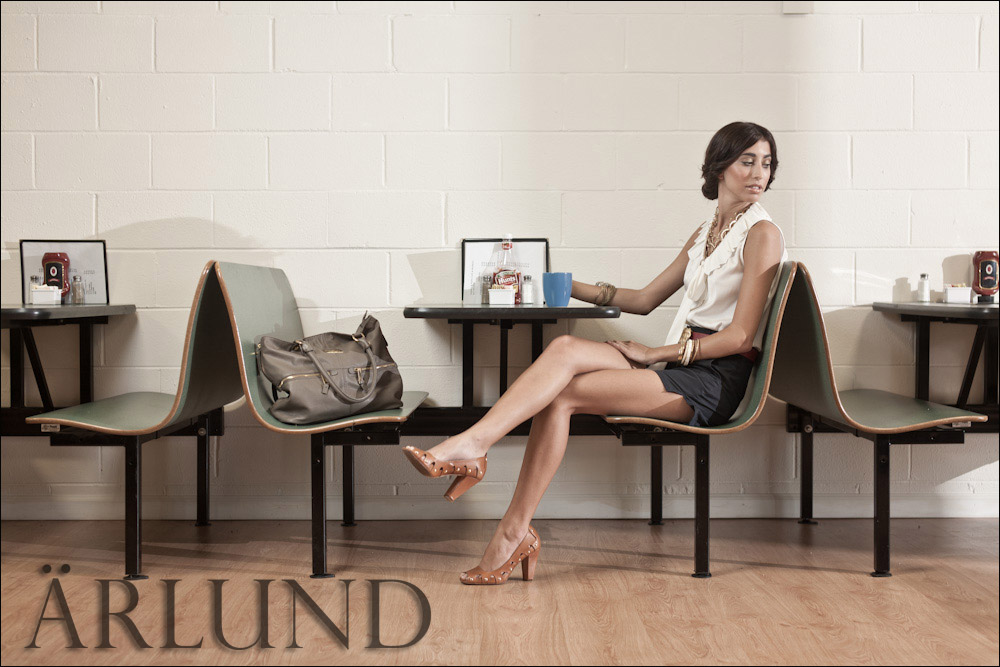 By the time the model was ready like I had thought the people were gone. I had not moved my camera from the tripod. I had the model pose as if there were 2 people on each side of her. She did a marvelous job. While I was photographing her I noticed that she was not being lit well.
All I had for lights were the Fluorescent overhead lights and the Canon 580 speedlight I had placed outside. I needed to light her face up. I got out another 580EX diffused by a 3×4 softbox to light her.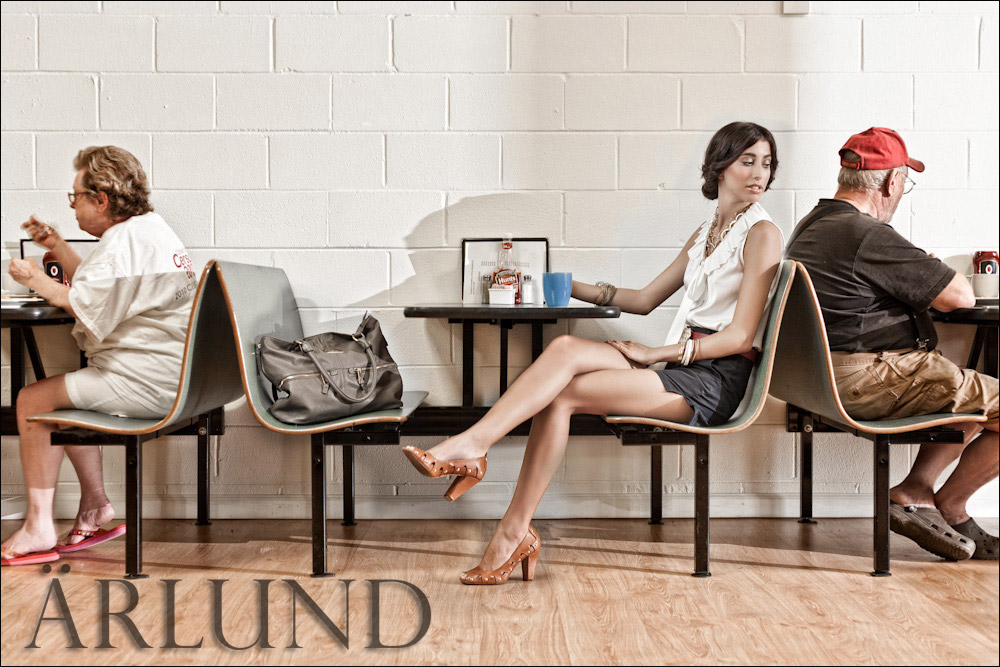 Here is the final image again, showing how it all came together in the end.
Chuck Arlund