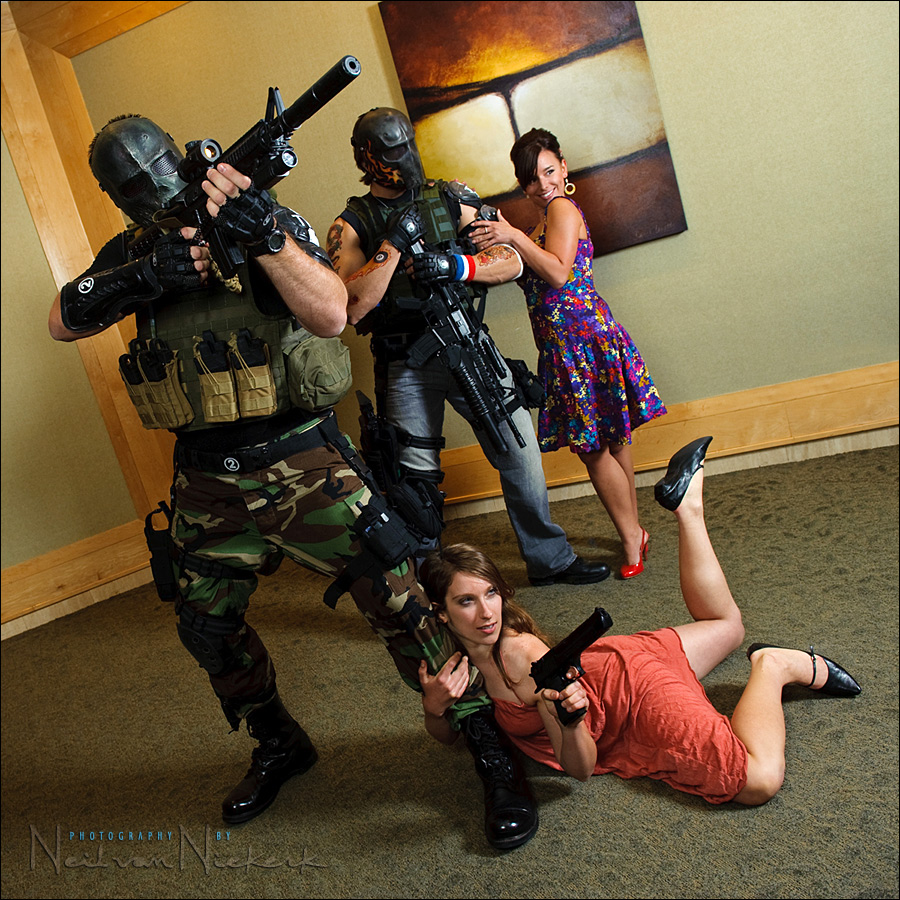 recap: Photography workshop – Seattle (2009)
And well may you ask what is going on here!? As we were walking back from the session outdoors during the flash photography workshop in Seattle, we still had our off-camera lighting ready – two soft boxes with speed lights. When we bumped into these two characters, we had an impromptu session right there in the hotel lobby. Electronic Arts were holding a Community Day for the video game titled "Army of Two: The 40th Day".  A community Day is when a video game company (such as Electronic Arts) brings in some of their biggest fans, as well as bloggers and site owners to get an exclusive look at the game before it releases to the public. It just seemed like a good idea to have our two models, Julia and Jamei, to joint them for photos.
For the techies amongst us who would want to know about the lighting – the lighting was with two softboxes at 90′ from each other. The one softbox was on my left, and close to me. The other was 90′ from me to my right, pointing at the models and beleaguered warriors. Each softbox had a speedlight, with the one to my right set to twice as much power as the one to my left.
As for the wild child Julia sprawled there on the ground .. um, yeah .. that's all Julia.  No direction needed!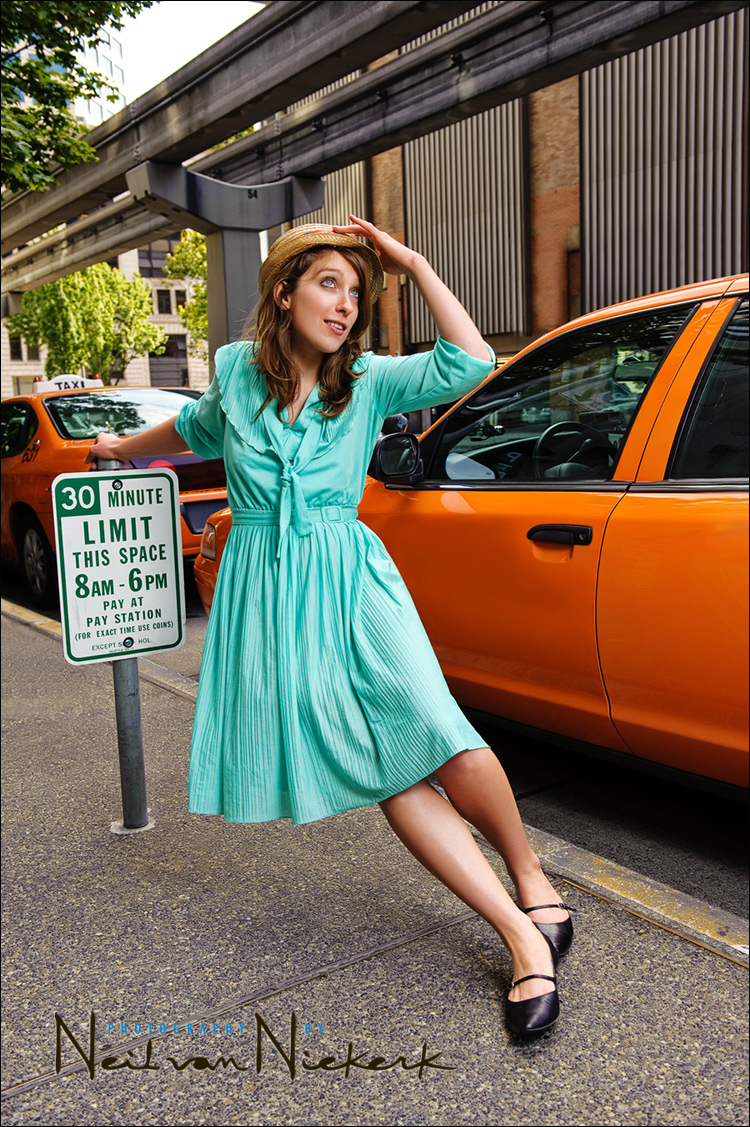 Julia again, from the session outside on the streets of downtown Seattle.
Lighting is by a single softbox to my right:  1/200th @ f5.6 @ 200 ISO
Thanks again to everyone who attended and made this workshop an energizing experience!  And a big thank you to our two incredible models.
Photography workshops