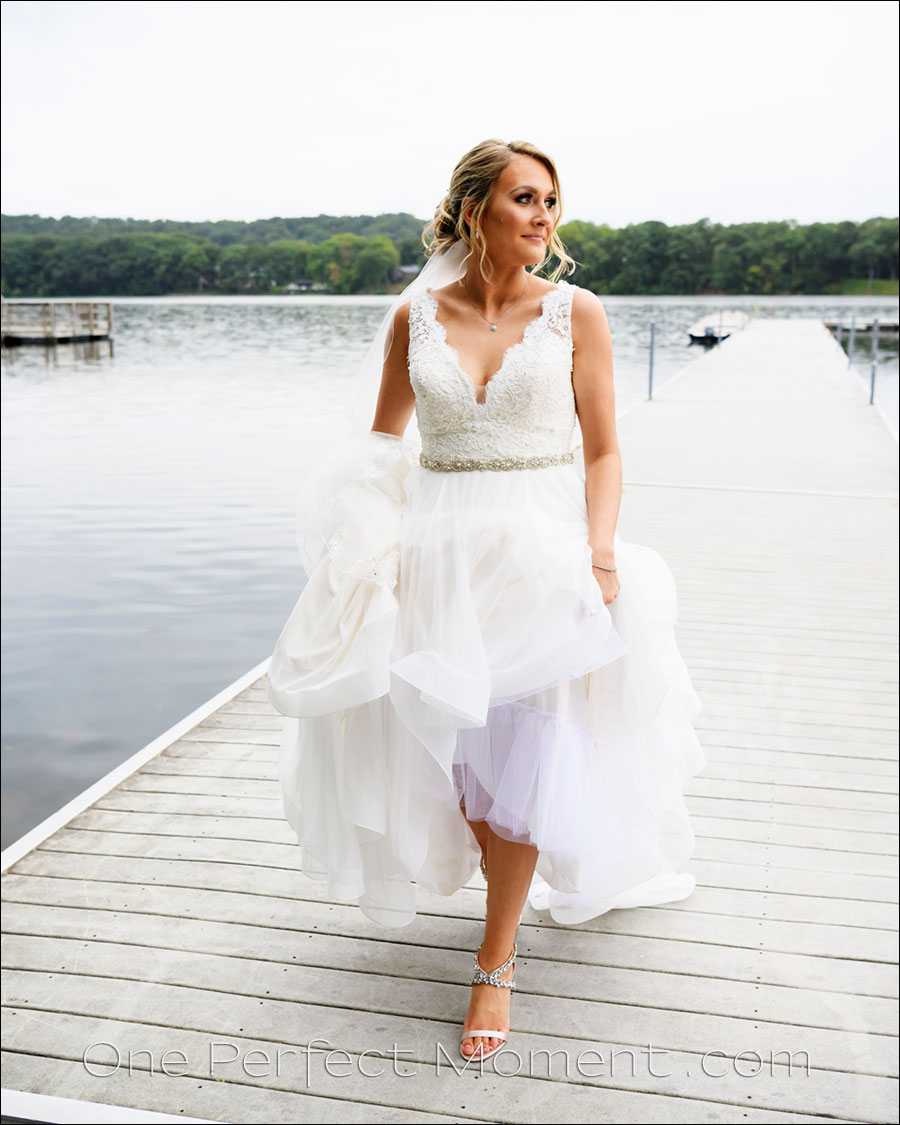 Posing into the light for better portraits
This is a simple illustration again of the idea that posing and light(ing) go hand-in-hand. You can't really separate these two aspects when photographing people. When there is a video team at a wedding, I have to accommodate them in not using flash when they are shooting their sequences during the romantic portrait session with the bride and groom. Then I have to rely entirely on just the available light.
In this example, they had the bride, Amanda, walk down the jetty twice – a good opportunity for me to shoot some extra images to pad the final selection I could give the bride and groom. With the first sequence, they had the bride look towards the cameras as she walked — but as you can see in the photo below, her eyes are now shaded. Not flattering. It might be less obvious in video, where the movement will dominate your attention, but for a still image, the darkened eyes will be noticeable.
With the second pass, I asked Amanda to look towards her left (camera right), as she approached us — because that is where the late afternoon light was mostly coming from on this cloudy day. And instantly we have more flattering light on her. That simple gesture changes the photo.
This is not an earth-shattering revelation, but always a handy idea to keep in mind. Pose into the light for better portraits.
Camera gear & settings used during this photo session
Related articles