Repairing the Canon 580EX hotshoe foot
Since the 580EX has a plastic foot, it is very easy to snap it off in the camera's hotshoe. The photo above shows the typical damage sustained.
The repair is simple, and the cost of the part from Canon's Service Center.
The part nr is: CY2-1227-000
Replacing the broken foot is relatively easy:
And this is what the spare part looks like – top and bottom views.
First step is to remove all four screws at the bottom of the speedlight.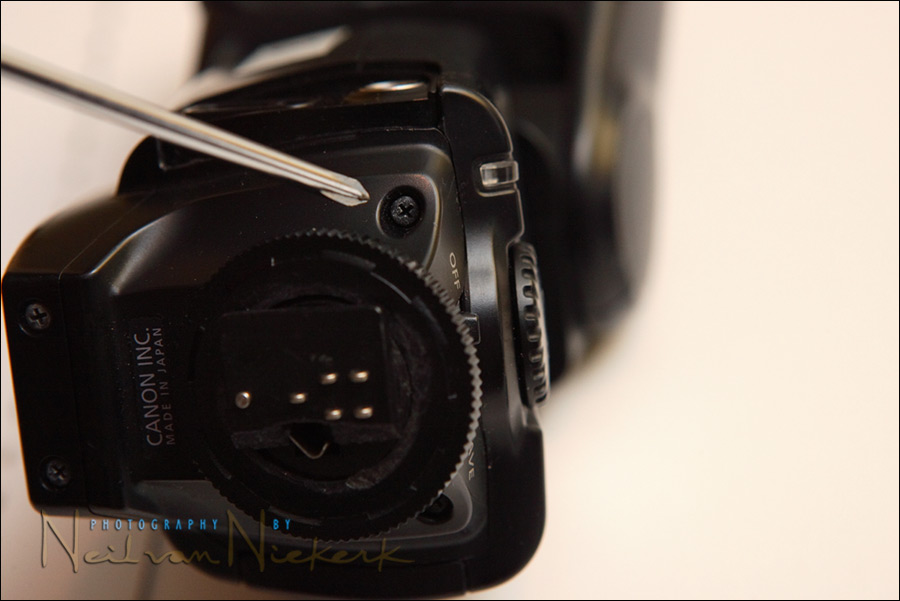 Gently wiggle the base section loose.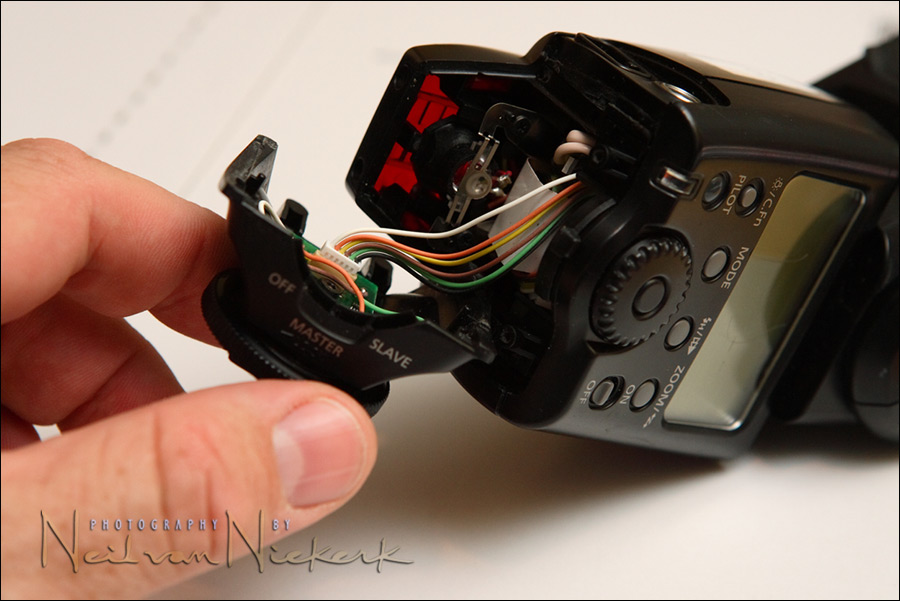 The connector seen in the photo, should be unclipped now so that the base section is separate from the body of the speedlight.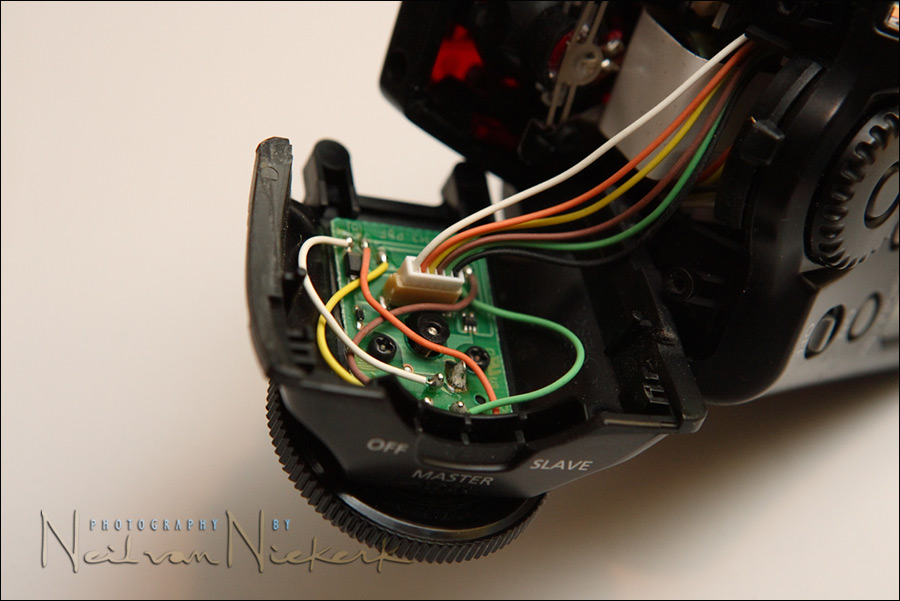 Undo all four screws holding the small printed-circuit board assembly.
But be careful – these 4 screws actually hold the hotshoe foot to the base as well.
And there is a small pillar with a spring that is just waiting to pop loose on the other side.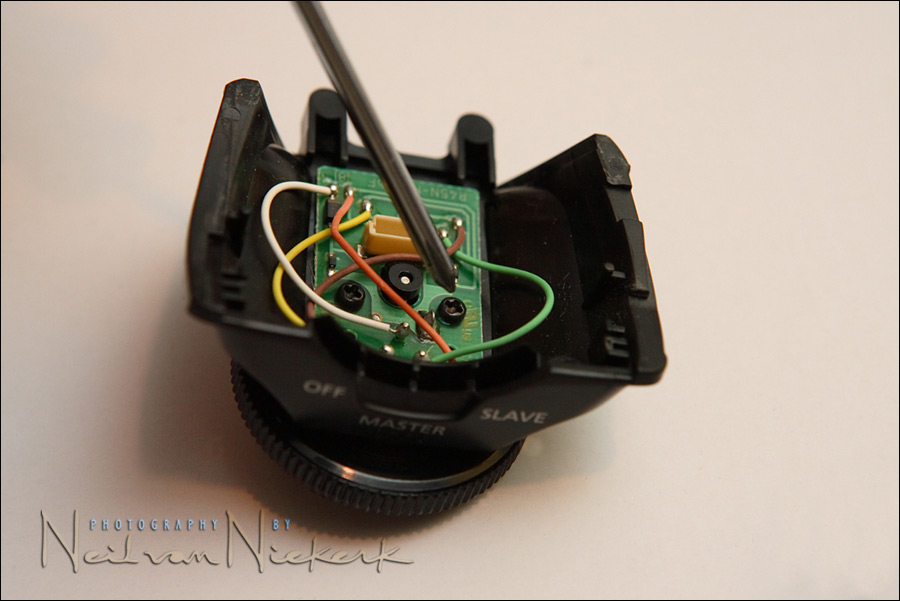 Place the base unit upside down, and wiggle the foot loose.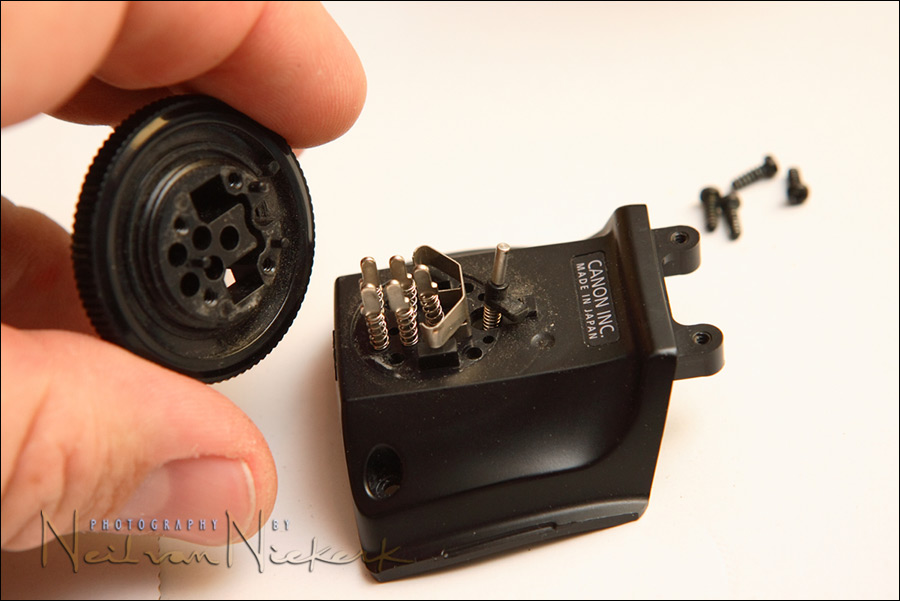 Unscrew the ring from the broken foot, and replace it with the new foot.
Make sure that the new foot is screwed back completely into the ring.
Now the only tricky part is to fit the new foot (with the ring) back onto the base unit – because that spring-tensioned pillar has a tendency to move.
To put the foot back onto the base unit, it is easiest if that spring-tensioned pillar is held into position – a screwdriver tip is good for this.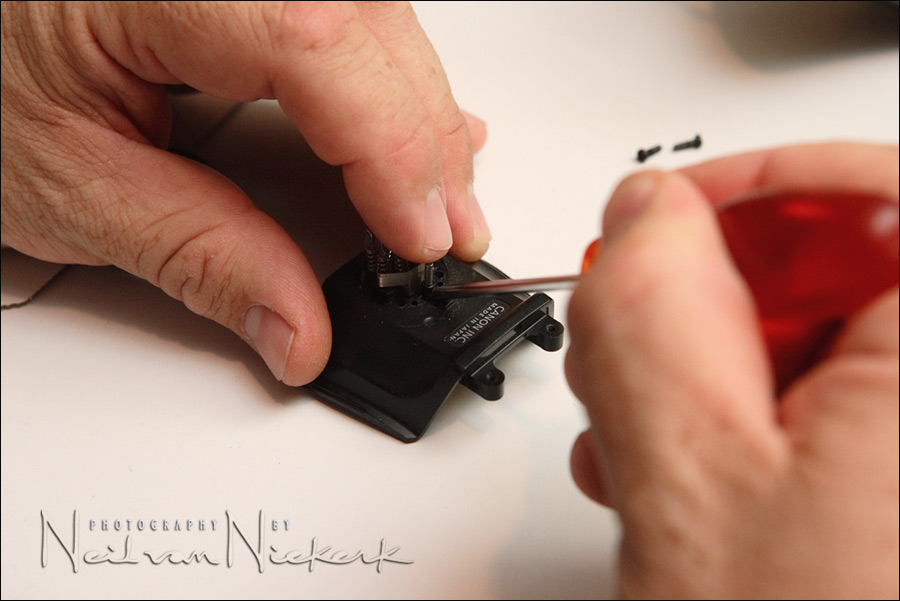 Clip the foot firmly into position, and screw the foot and printed-circuit board assembly back.
Double check that the movement of that spring-tensioned pillar is correct for when the ring is tightened to either end of its movements.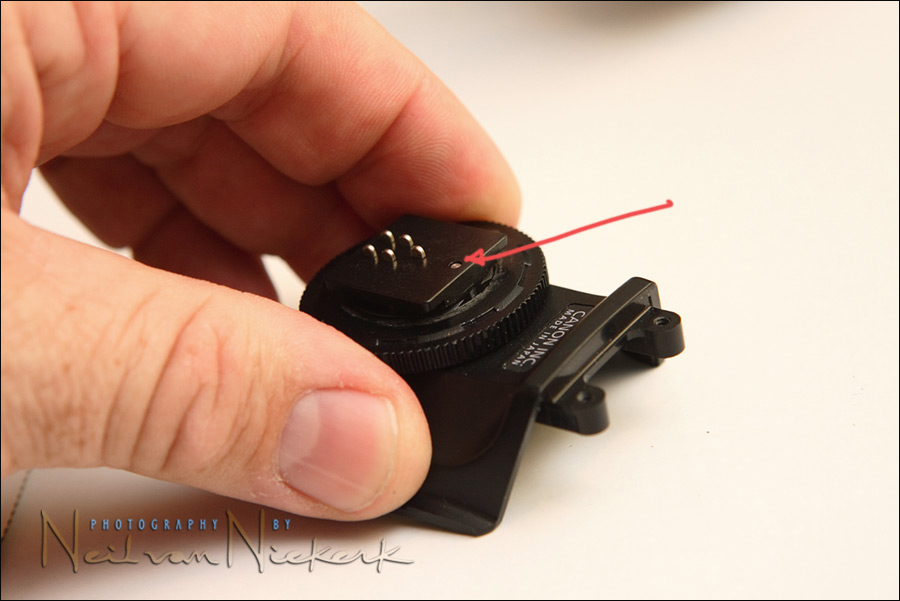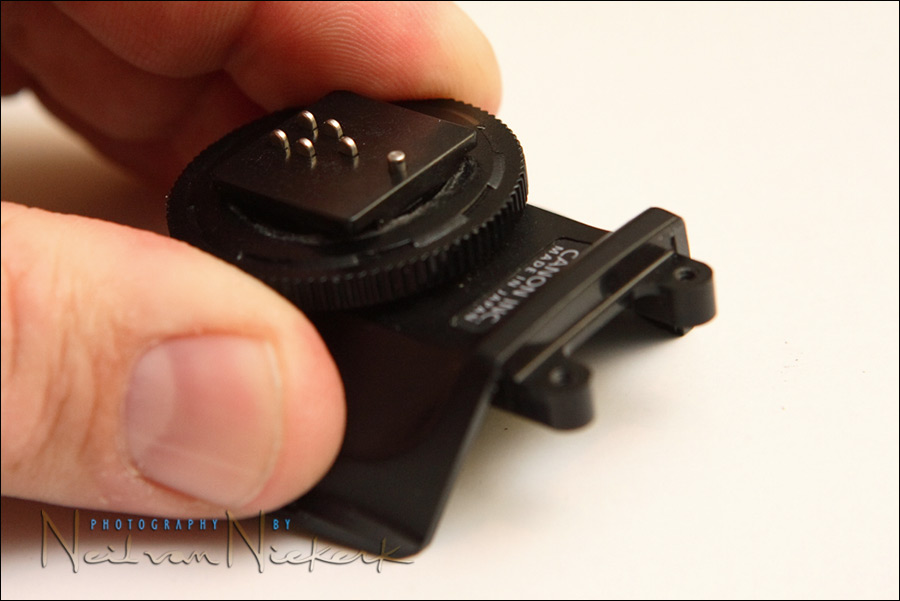 Now screw the base section back onto the body of the strobe.
There you go. Done!
Mark Peters offered this tip which makes re-assembly easier:
I tried exactly what you illustrated and had difficulty holding the locking pin in place. What worked for me was to put the locking pin in the foot first and hold that piece in my left hand – locking pin with spring on it pointing up. Then I lowered the other component on top of it, making sure all the pins lined up.

Once the pins were properly aligned, I just pushed it together, held it and screwed it back together. Tried the other way about ten times – this method went the second time (first time is when I figured out you had to screw the lock down first.)