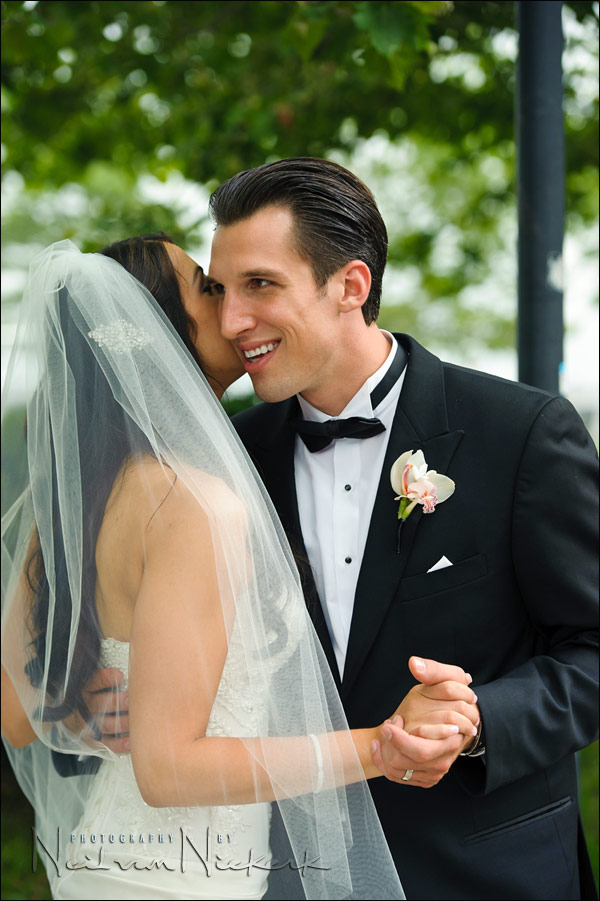 Romantic wedding portraits – more than just the kiss
More frequently than not, when looking at the work of other photographers, I see that the romantic portraits of the couple are just of them kissing. Having worked with a number of photographers over the years, I've also seen how the instruction "and now, kiss", becomes reflexive. Pose the couple; have them look at each other … *snap* … and now kiss … *snap*. And then the photographer takes no other photos of the couple at that specific place. Yet, there are more (and perhaps even better) ways to show intimacy in the romantic portraits than just having the couple kiss …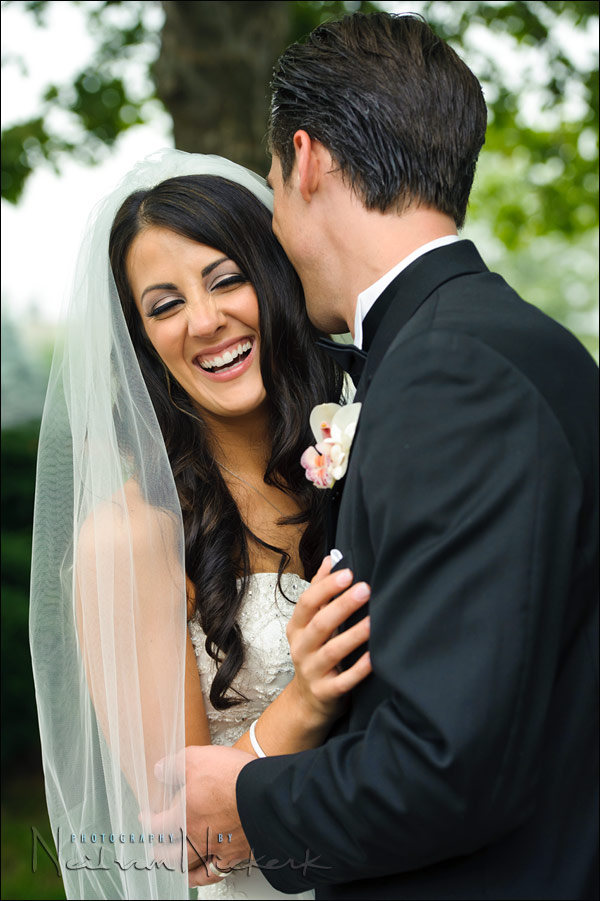 Have the couple snuggle in,
have them whisper to each other,
have them lean in closer until their noses just barely touch … or not.
Have them nuzzle each other on the side of the other's face,
cheek to cheek,
or corner of the mouth to the other's cheek.
Just gentle teasing caresses and whispers and laughter.
Shoot from different angles,
shooting over each one's shoulder, catching the other's expression.
Your position as a photographer should not be static. Move around.
With a longer lens, a slight change in your position will change the background.
Move around and find different angles, while the couple interact with each other and spend a minute or two with each other. A longer lens will help with giving them a bit more space to be with each other.
In all this, you'll be able to get more spontaneity and expression than the mere instruction, "and now, kiss" will engender. And you'll be able to show the couple really interact with one another.
camera settings & photo gear used (or equivalents)
related articles: