Shooting a boudoir photography promo video
The video above of Jewell, and the video of Bella – shown in the companion article, planning to shoot a promo video – were both shot within a week of one another. These promotional videos are for a friend, Cate Scaglione, a New Jersey based boudoir photographer. There are part of a theme that Cate wanted to develop in her marketing. The motif for this specific video was that of a working mom allowing herself to indulge in a bit of "me time".
With this article I want to do a run-through of the gear we used.  More essential than the gear you bring to a video shoot, is the planning that goes into it. The companion article, planning to shoot a promo video (Bella), accentuated the importance of having a storyboard.
You have to have a clear idea of the path you're going to follow, or if you will, the building blocks that you're going to use to compile the final clip. Of course, plans are inevitably adjusted during the shoot, as the situation warrants. We have to be flexible. But there has to be a solid plan and even a storyboard if you're going to work efficiently.
My friend Erik, and I worked with Cate's broad plan to shoot segments and ideas that could be compiled into a final video that was coherent, and help bring Cate's message to potential clients.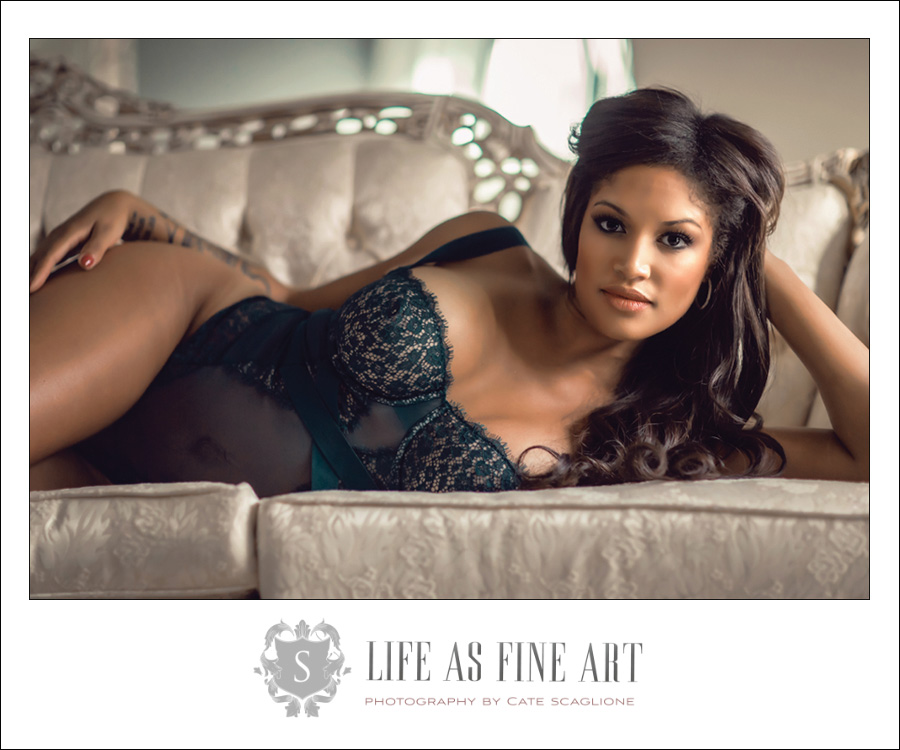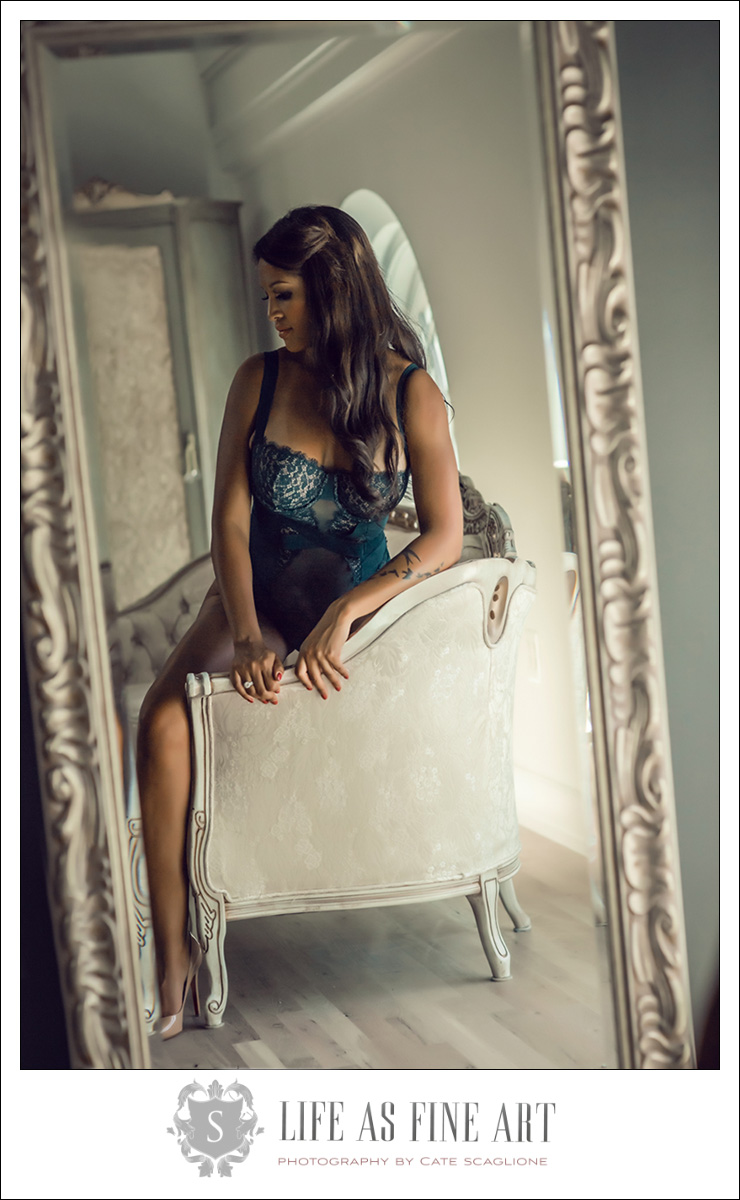 ---
Techie details about the video gear and lighting
There are two parts to each of theses videos: First we photographed Cate during her photo session with Jewell, and then we shot the interview portions.
We used two Nikon D4 bodies and a Nikon D810, and a bunch of zoom and prime lenses. One camera had the Nikon 24-70mm f/2.8 lens on the entire time. The zoom was helpful to get exact framing – which is the reason why we use zooms in the first place. One of the other D4 bodies had the Nikon 85mm f/1.4G on it for tighter framing, and a wider aperture. I also often used the Sigma 50mm f/1.4 ART lens (affiliate).
For the sequences with camera movement, I used a Defy G2X gimbal with a combination of the Nikon D750 and Nikon 20mm f/1.8G (affiliate links). The reason for this lens and the Nikon body, is that with the ability of the Nikon bodies to shoot video in FF or crop mode, you can effectively have a 20mm lens and 30mm lens on the camera, without changing the center of gravity on the balanced gimbal. That makes lift a lot easier than constantly re-calibrating a gimbal.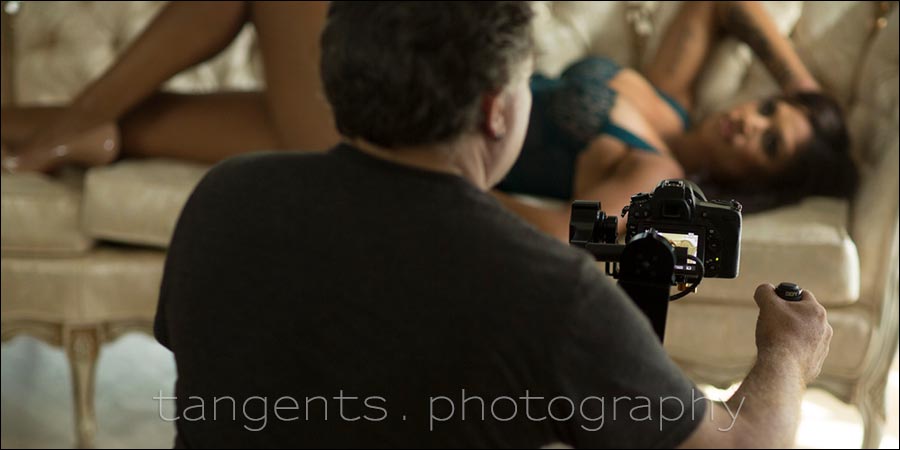 The interviews were static setups with specific continuous lighting that I used. We ended up using Cate's interview as a voice-over. The interviews were shot on two cameras, with our subject looking into the one camera.
Audio was with a Rode shotgun microphone (B&H / Amazon) overhead on a boom arm, outside the camera frame. The sound was recorded to a Zoom H6 audio recorder (B&H / Amazon).
Lighting was done with two Litepanels Astra EP Bi-Color LED Panels  (B&H / Amazon). I've already mentioned them in a previous article – Lighting for a small commercial video shoot. I love these lights – relatively compact, yet powerful. And you can change the color balance at will to match your ambient light.
Here is the setup with Cate's interview. We did end up only using her interview as a voice-over, so the killer lighting didn't get a showing in the final clip.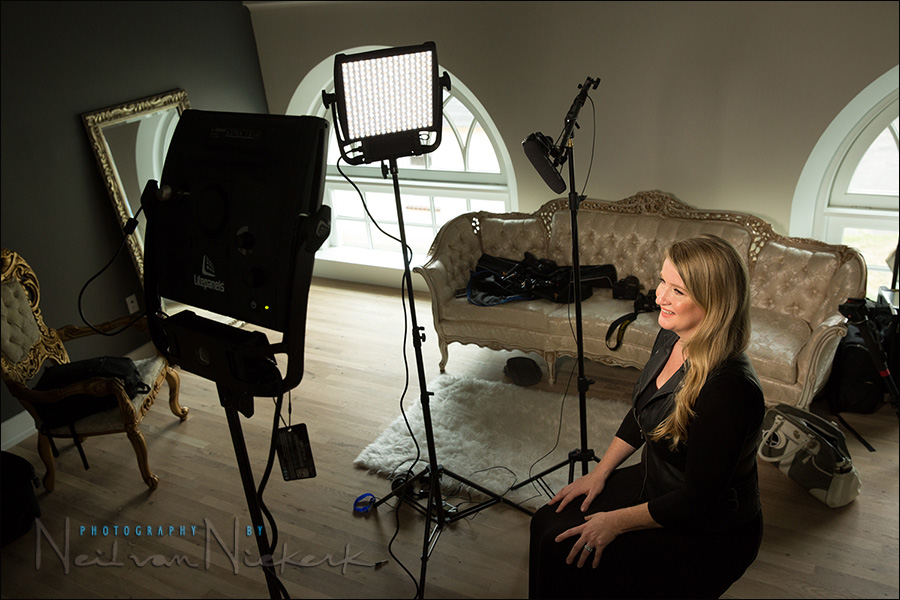 Summary
As mentioned earlier, the gear is largely not of great relevance in the grand scheme of things – you could create something similar with any equivalent video and audio equipment. They key to the successful completion of the videos depended on the planning and the storyboard.
Credits
Related articles