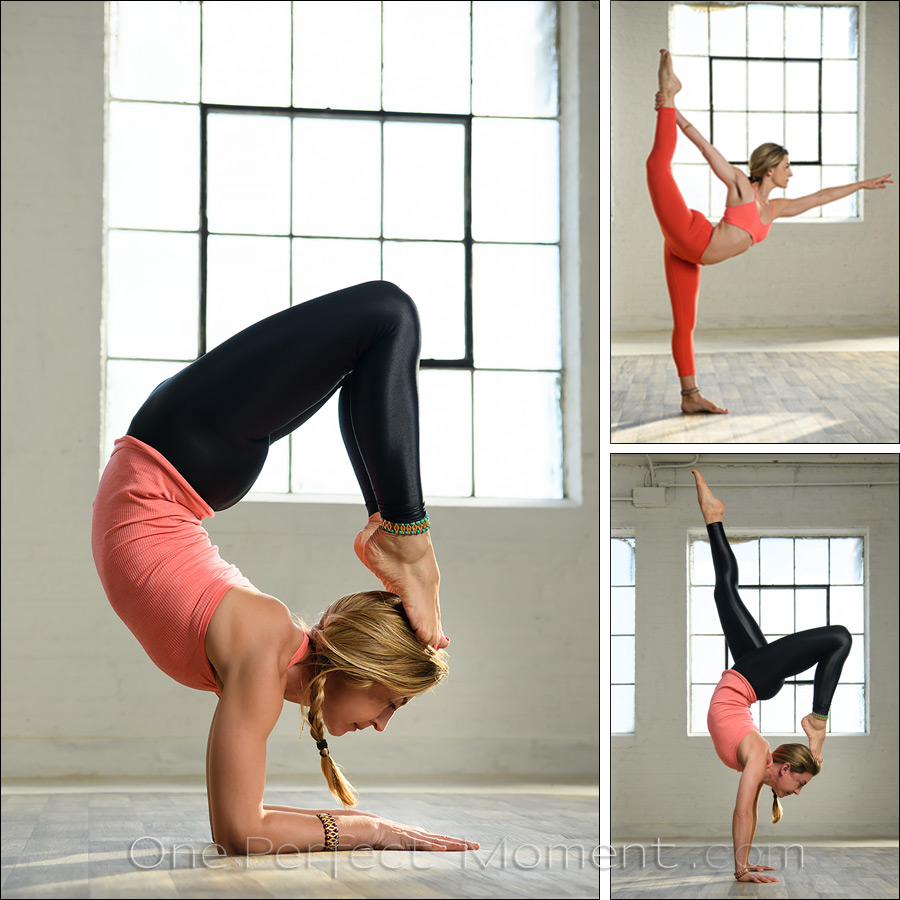 Studio photo session: Yoga
With this portfolio shoot, we wanted to end up with sequences of photos that looked different enough – as if they were taken at different times, and even different locations. In between, Heather would change her outfits as well. We ended up with four distinctly different setups – two of which used studio lighting, and two which used available light only. With the two setups using studio lighting, the easiest way to make the lighting look different, was to use a big softbox or one setup (for softer light), and a gridded stripbox for another setup (for more dramatic light).
So let's step through the sequences and see the lighting setups, and how the studio area was used.
In all this, Heather was a consummate pro, holding these difficult poses as I adjusted my own position and the composition of the photos.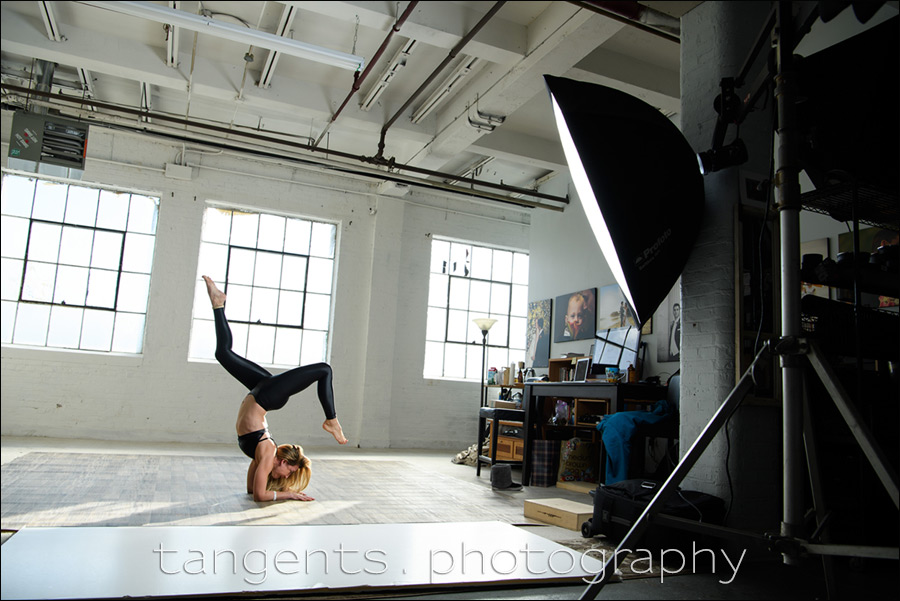 Photo gear (or equivalents) used during this photo session
I took down the curtains in the studio, to let sunlight flood the area. This was then balanced with the light from the large Profoto 5′ octabox (affiliate) on a boom. The lighting, as you can see is simplicity itself – just the one large light balanced with the available light. The sun was sometimes obscured by clouds, which meant I had to change the power of the flash accordingly.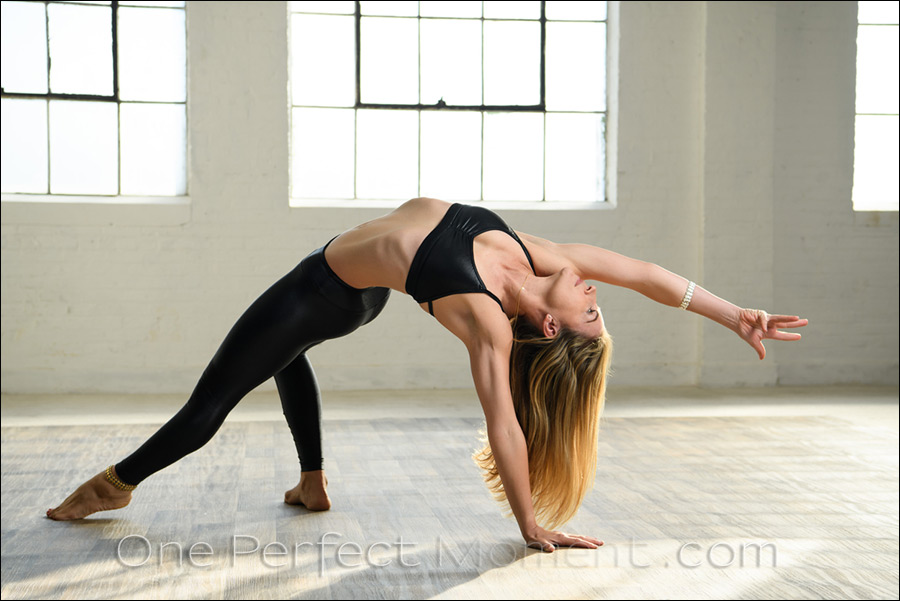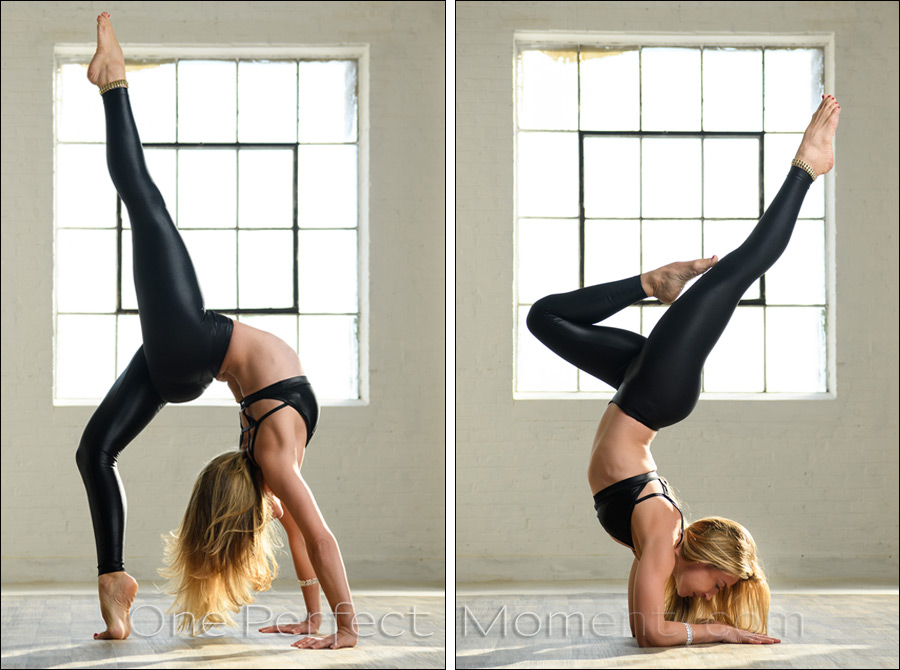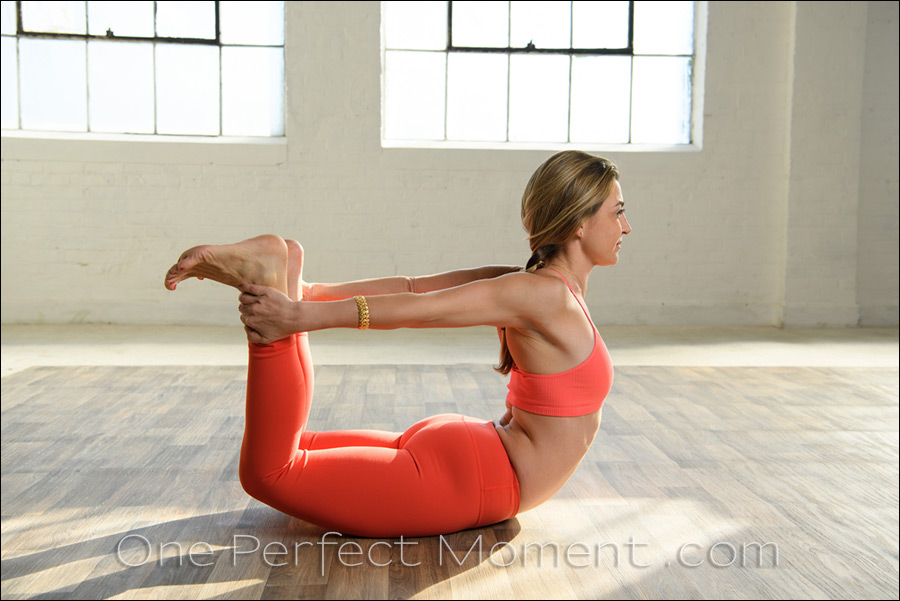 Here is an example of what the available light looked like, exposing correctly for the available light. Still, I wanted the crispness and clarity that the studio lighting would bring.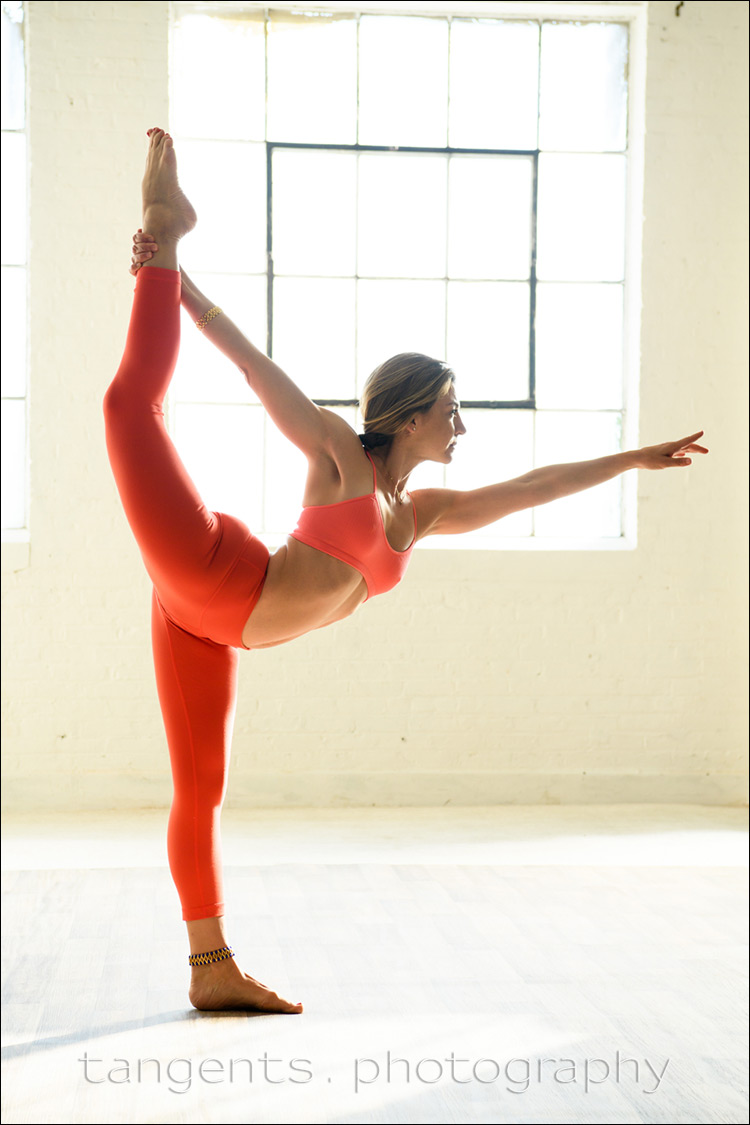 ---
Available light only. With these, we had Heather position herself, and arch her body to match the lines of light falling against the wall.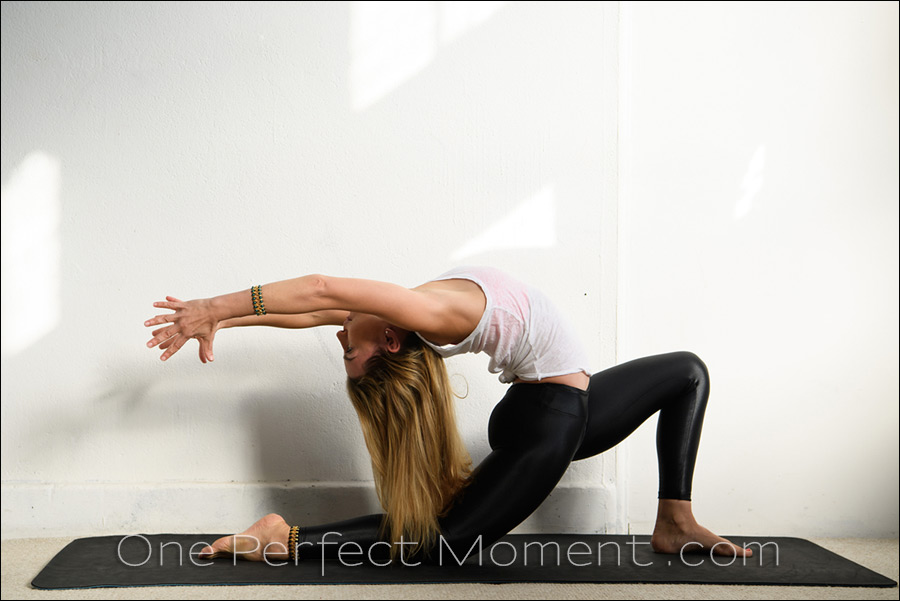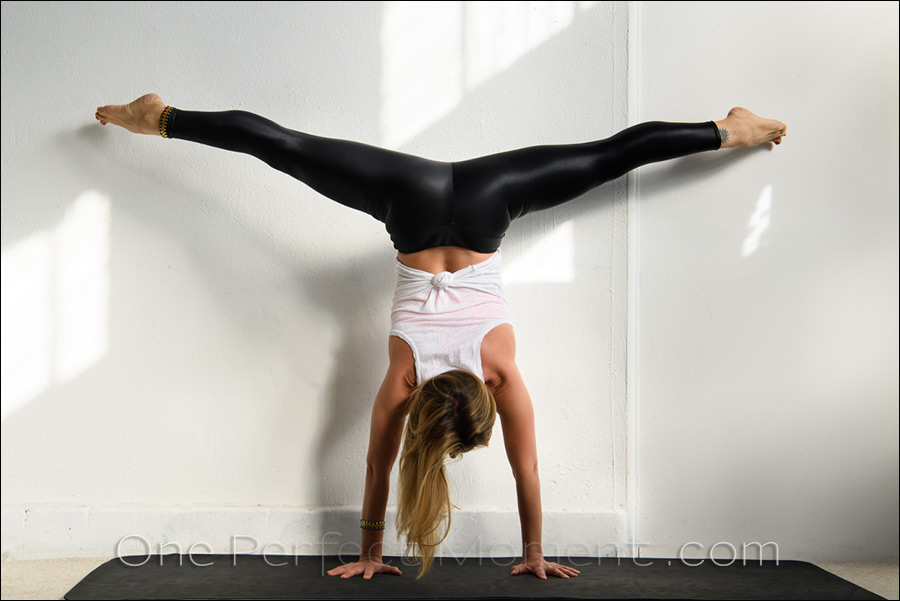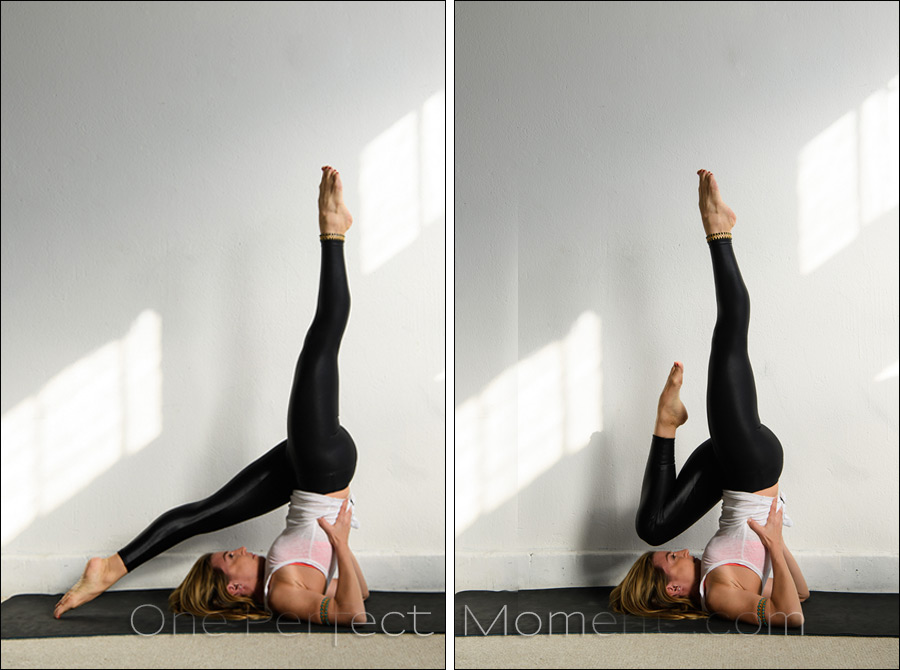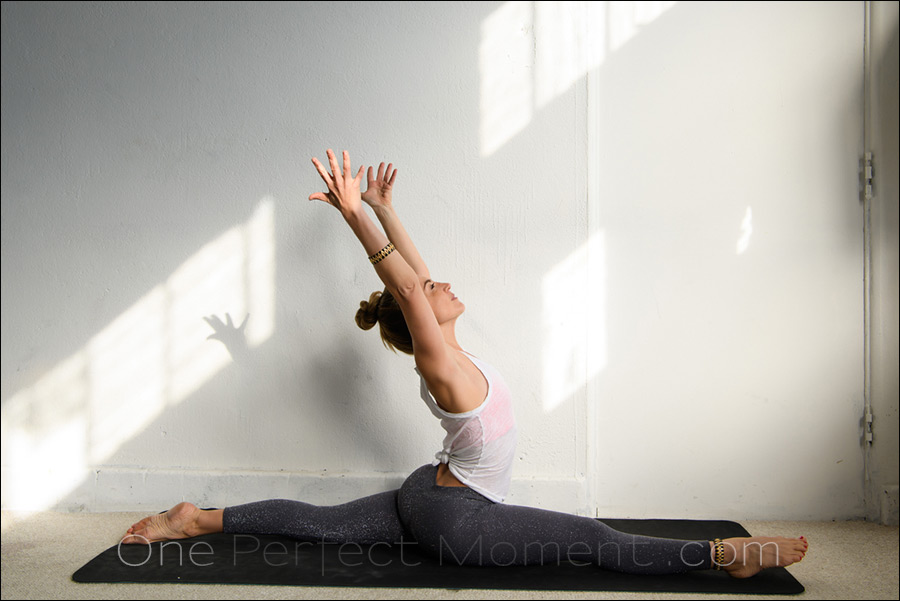 Outside in the hallway, still only using the available light: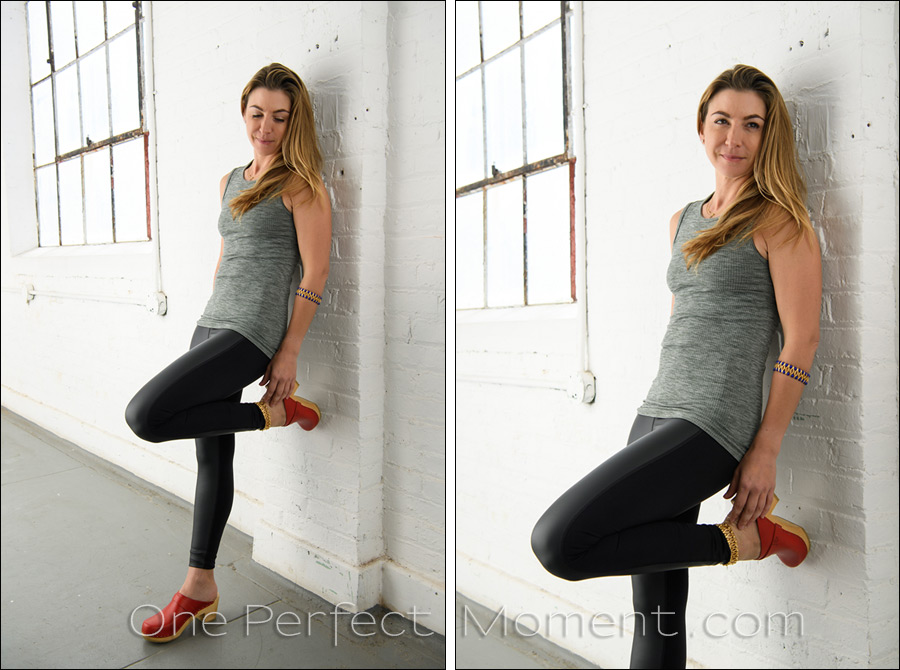 ---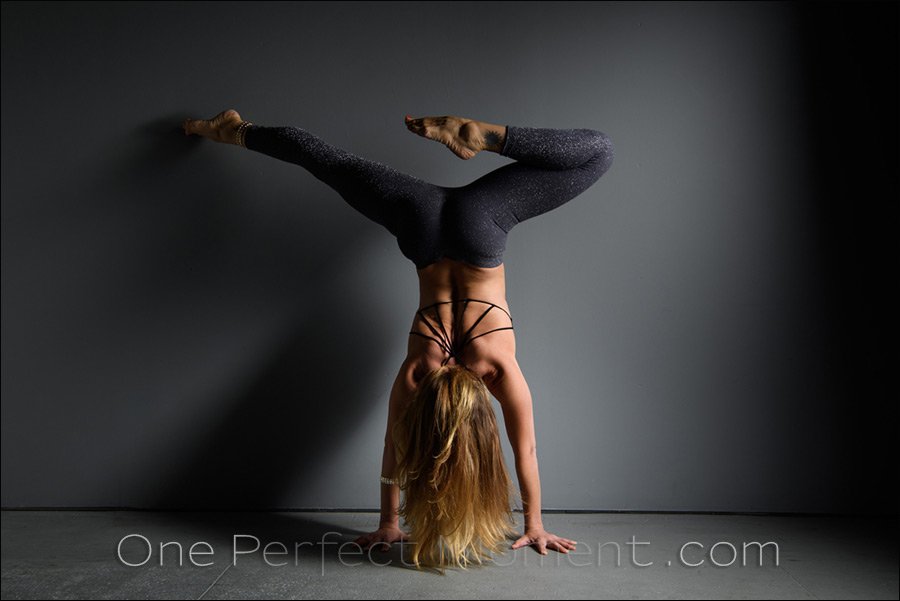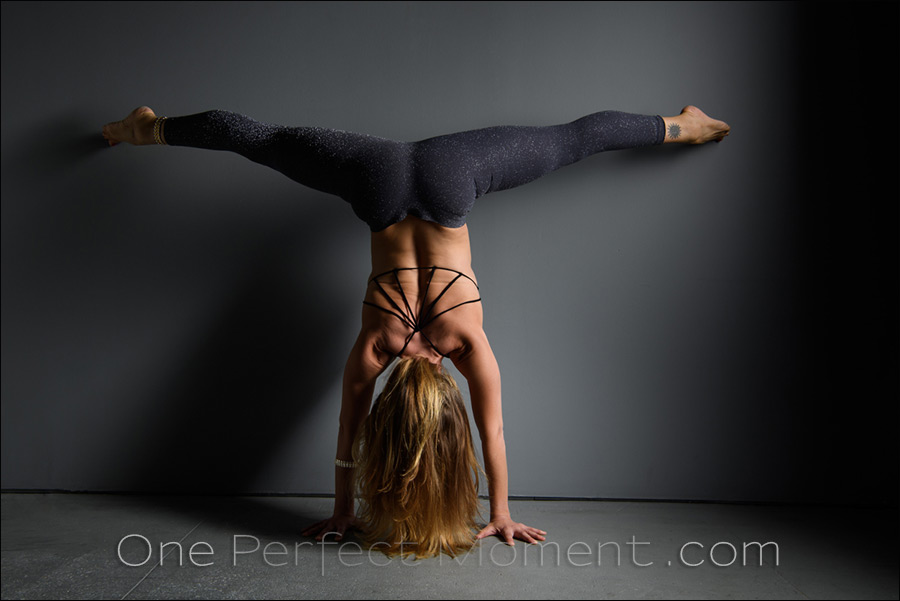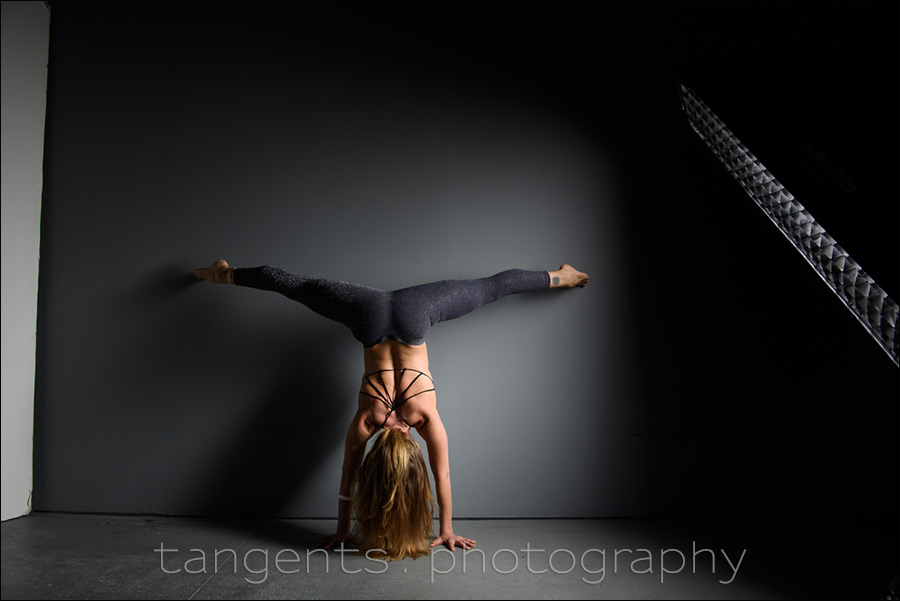 Back to using studio lighting – here I used a Profoto 1'x6' gridded strip-box with a Profoto 50 degree soft-grid (affiliate), in a familiar way to create interesting shadows and light fall-off patterns against the wall. This is similar to previous times where I used this large strip-box like this:
What I love about this light modifier, is that the light is fairly soft (because it is a softbox after all), but because it is narrow, it casts distinct shadows which give that kind of dramatic light. By rotating the stripbox on its axis around the flash-head; or rotating the light on the light-stand; or moving the light stand itself … the lighting changes have lots of possibilities.
Camera gear (or equivalents), and lighting gear used
The light was from a single Profoto D1 studio flash (500 Ws) (B&H / Amazon), with a Profoto 1'x6' gridded strip-box (B&H / Amazon). I love how I can scallop the light, and either have some of the light fall on the wall … or not. The long shape of the softbox, as well as the grid on the softbox, create a unique light fall-off – giving soft, but dramatic light.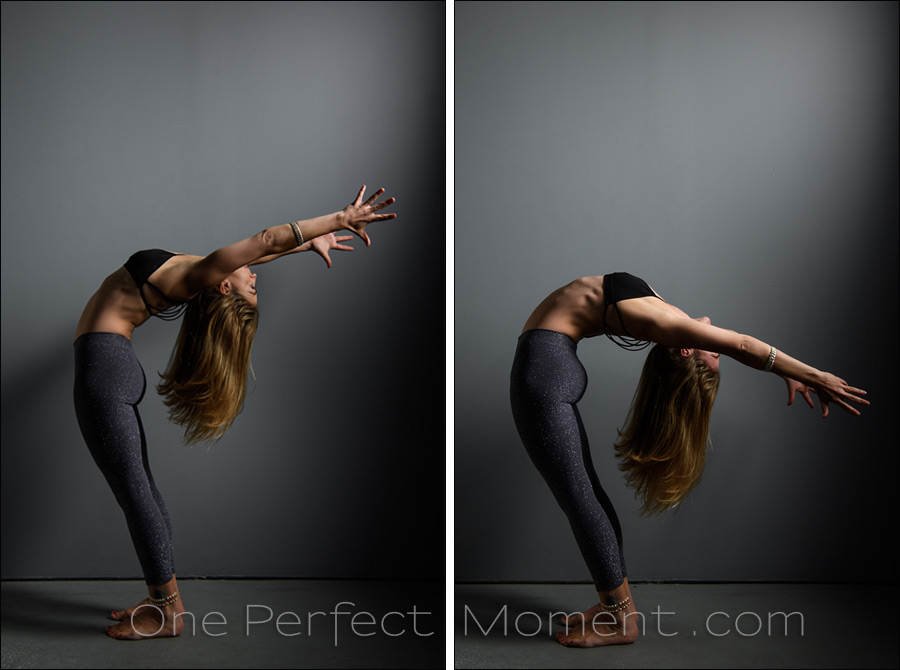 Related articles