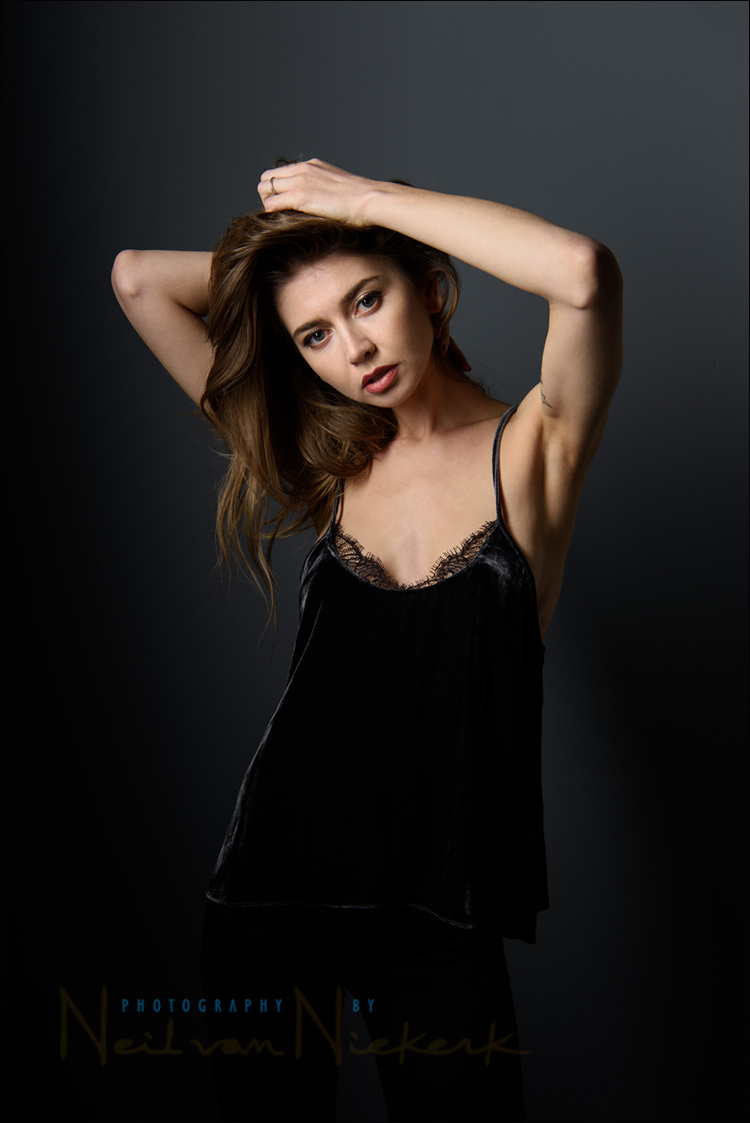 Using a gridded stripbox as the main light
As I show in the video clip how to use gridded strip boxes as the main light, I love how I can flexibly shape the light falling on and around my subject. Specifically in the studio, I mostly use the large gridded Profoto 1'x6 strip-box  (B&H / Amazon). It is simultaneously capable of dramatic light and soft light. Or an interesting combination of that. More than that, I can vary the interplay between light and shade, by how I swing the softbox around, or rotate it. I often do this while shooting so that I continuously get light & shade that varies. A great example would be with these dramatic portraits of kids.
As I shoot, and check the camera's preview, I can change the way the stripbox is rotated on its axis, or rotated on the light-stand's axis … or just swung around in an arc around my subject. This behind-the-scenes photo was taken by Claudia, and will better illustrate exactly what it is I do with the gridded stripbox. It is on caster wheels, so it easily moves around with just a light push and pull on the edge.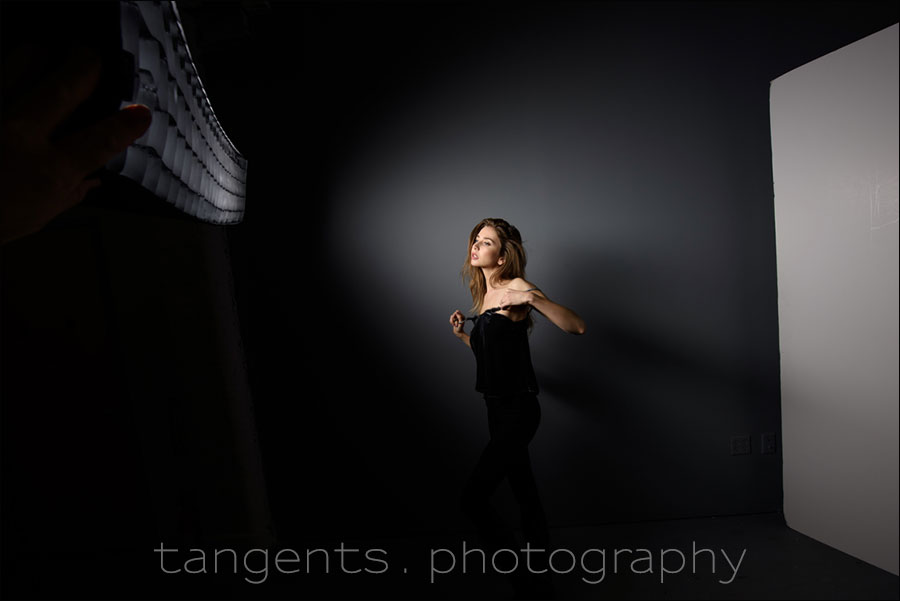 Camera gear (or equivalents), and lighting gear used
The light was from a single Profoto D1 studio flash (500 Ws) (B&H / Amazon), with a Profoto 1'x6' gridded strip-box  (B&H / Amazon). I love how I can scallop the light, and either have some of the light fall on the wall … or not. The long shape of the softbox, as well as the grid on the softbox, create a unique light fall-off – giving soft, but dramatic light.
Two more examples (with minimal retouching):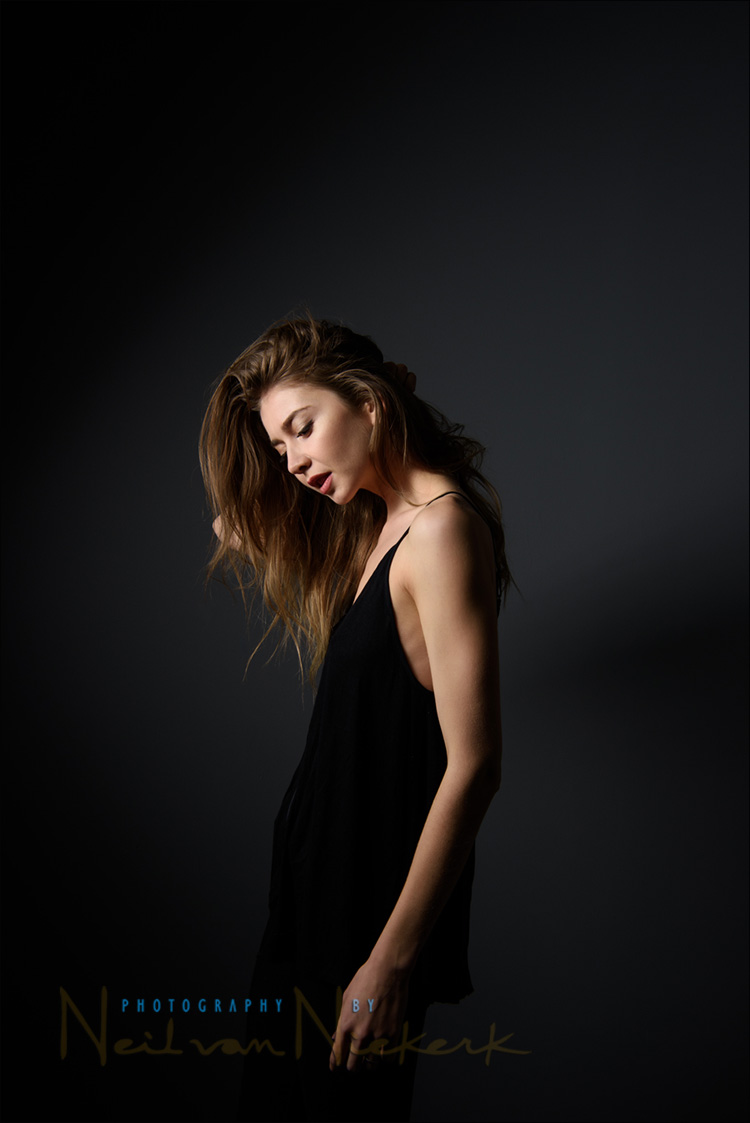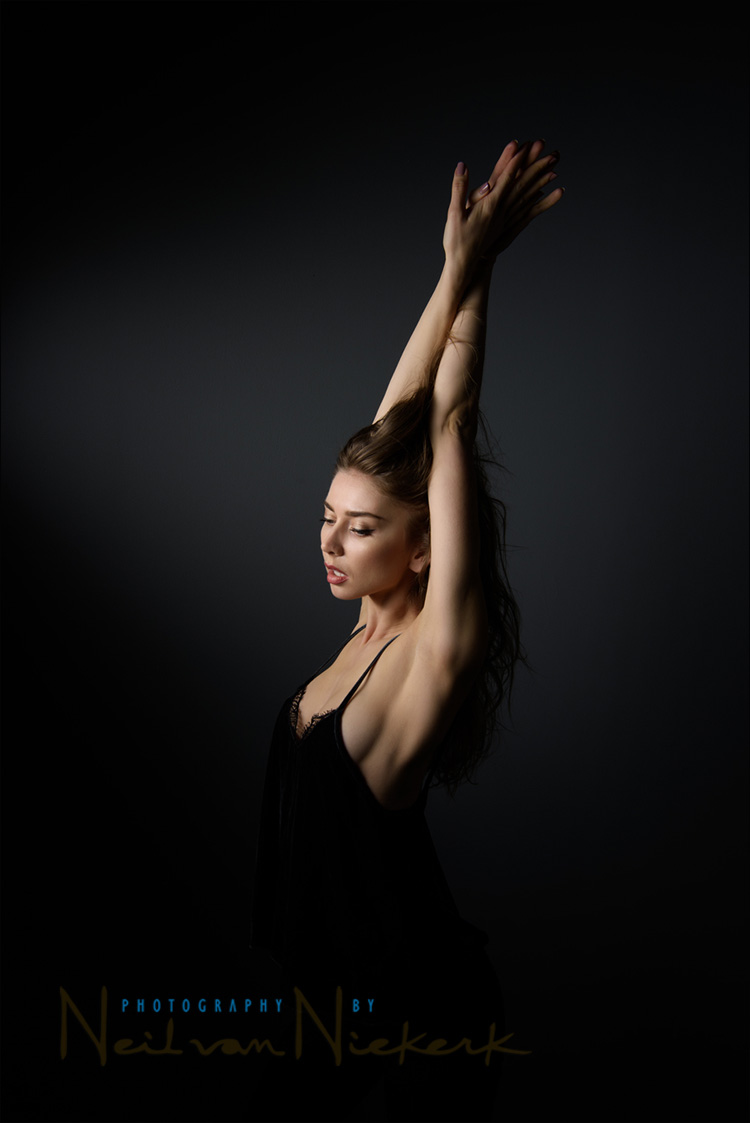 Related articles
Studio lighting workshop
If you are interested in learning more about studio lighting, including lighting for headshots, I offer workshops on studio lighting. The workshops will be held at my studio space in NJ, and it has a wide range of studio lighting gear to play with!