Profoto: How to use gridded strip boxes as the main light
My favorite light modifiers when working with studio-type flashes like the Profoto B1 and D1, are gridded stripboxes. In the studio where I have space, I tend to prefer the larger Profoto 1'x6' strip-box (affiliate). When I have to travel with gear, or work with kids, then the Profoto 1'x4' strip-box (affiliate), is my preference. Both of them with a grid on them. That egg-crate grid on the front helps control how the light spills.
This video explains how I use them as the main light, and what makes gridded stripboxes such powerful light-shaping tools. The video is a recording of my presentation at Profoto's platform at WPPI last year. Of course, it was a huge honor to be invited to appear on stage.
One thing I noticed when I watched this clip now, I understand why my 30-minute presentation was over in 20 minutes. From sheer nervousness, I motor-mouthed my way through it. At times I even sound breathless as I speak. You'd think I would be used to speaking in front of an audience by now! Oh, my pronounciation of 'muscles' as 'muskles' is a joke that I often make. So, it's not a South African pronounciation. (I was asked about that.)
I do hope you find this presentation informative. This video is part of the Tiny Talks series that Profoto just released which are condensed versions of our presentations. Catch the others as well – there is always something to pick up and learn from.
The specific details about how I shoot with stripboxes, are further explained in the linked articles listed at the bottom. Check them out too.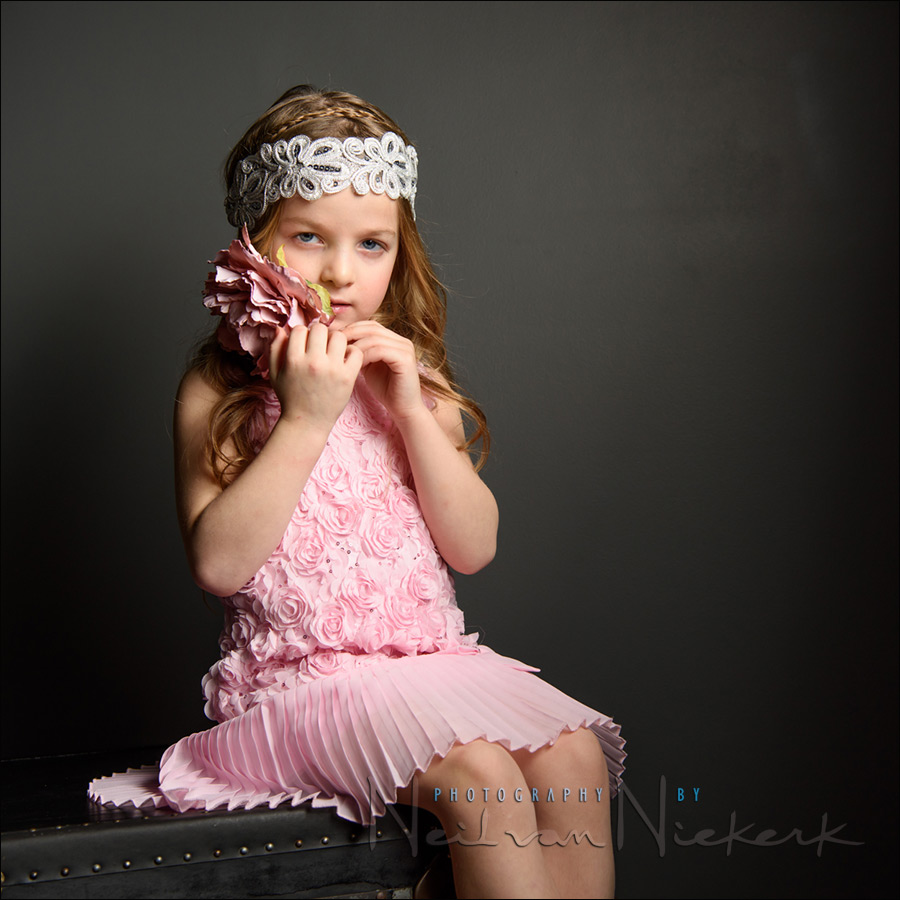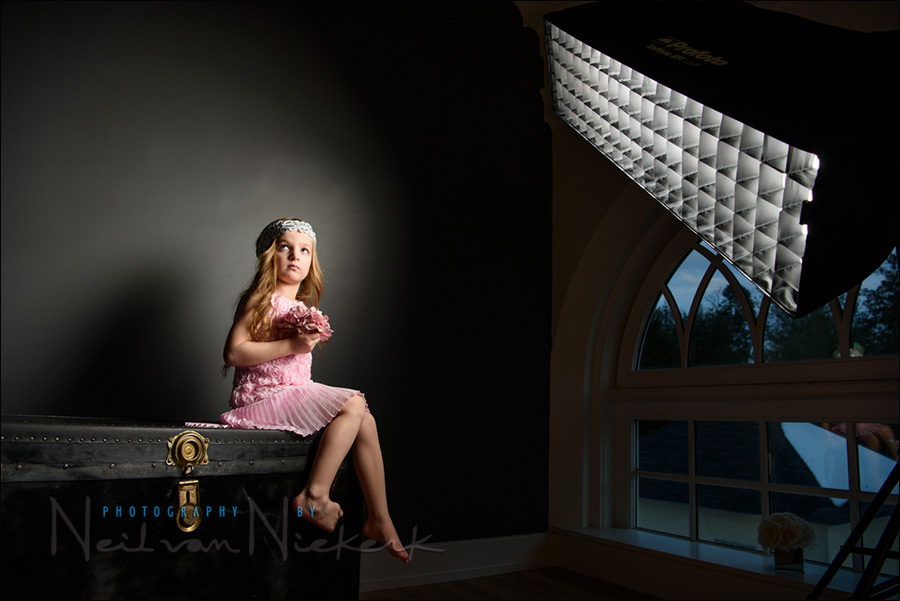 Camera gear (or equivalents), and lighting gear used
In previous articles (listed in the Related Articles link below), I show how it is possible to swing and rotate a gridded stripbox for fine control over how the light falls on your subject and background. The long shape of the softbox, as well as the grid on the softbox, create a unique light fall-off – giving soft, but dramatic light.
Summary
In controlling our light in how it spreads, and how our light falls on our subject, we can intentionally enhance the mood we want to create. As simple as that, and as dramatic as that.
Studio lighting workshops
If you are interested in learning more about studio lighting, including lighting for headshots, I offer workshops on studio lighting. The workshops will be held at my studio space in NJ, and it has a wide range of studio lighting gear to play with!

Related articles