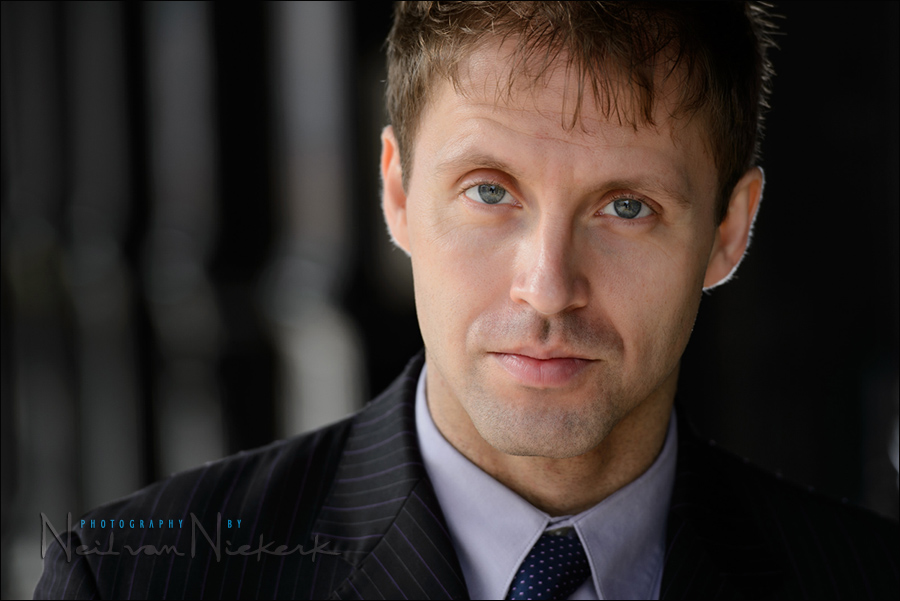 On-location headshots and promotional portraits
One of the things I like the most about photography, aside from the cool toys, is that you get to meet interesting people. Characters. People with spark. The challenge is then to capture that and show it in the photographs. A headshots photo session needs to be more than just a mere glimpse of your subject's personality.
Jonathan Arons, also known as "the trombone dancer", is a multi-talented actor, singer, dancer and musician, based in New York. Jonathan needed some professonial headshots and some portraits for promotional use. We shot these on location in New York. As you can see, there is a dynamic persona here with a lot of energy! With portraits, the intent is always to show the personality and charm. Even some of the playful spiritedness. All of this added up to make the photo session real fun. That glitter suit though!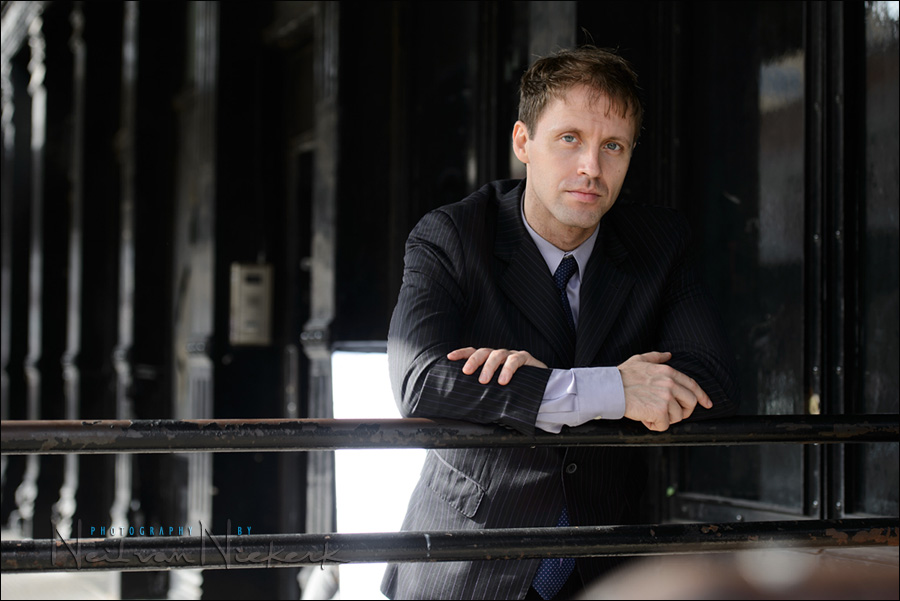 This is the pull-back shot of the photo at the top. The lighting is simplicity itself – available light coming in from behind me where we were working under the over-hang of this building. Then, just a touch of flash from behind to give a bit of rim light to separate him from the background.
camera settings: 1/250  @  f/4  @ 200 ISO
70-200mm f/2.8 zoom, used at 200mm.
The thought-process in using the available light here, is specific. And it is very similar to how it was described in this article: using available light is not a random thing.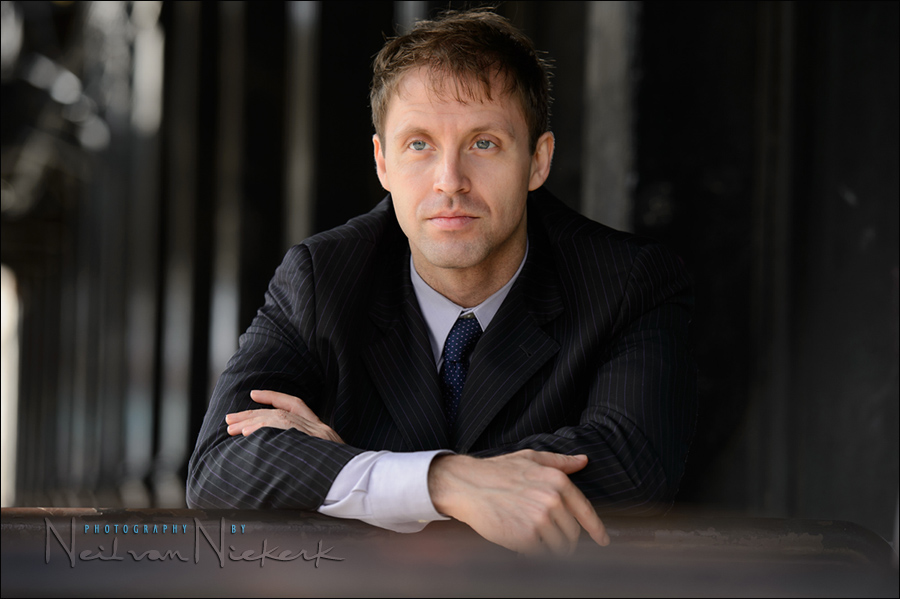 It's an area I often shoot in, and I know that it will work. Re-using specific spots help me in getting the rhythm of the photo session going. It's not necessary to always create new images for every sequence you shoot for a client. My thoughts here is that clients expect a certain look, and using familiar spots help in giving a look consistent with your portfolio. Then, during a photo session, (especially on location), we can innovate and look for new ways of shooting. So with most photo sessions it is a combination of producing solid reliable work, and improvising, looking for more.
With this next sequence, I relied on the compression of the 70-200mm f/2.8 used at 200mm focal length. This way I can "stack" elements in the background, simplifying it. Here I was able to use the black-painted facades effectively. All it needed then was just a touch of light from an off-camera flash to clean up the light on his face.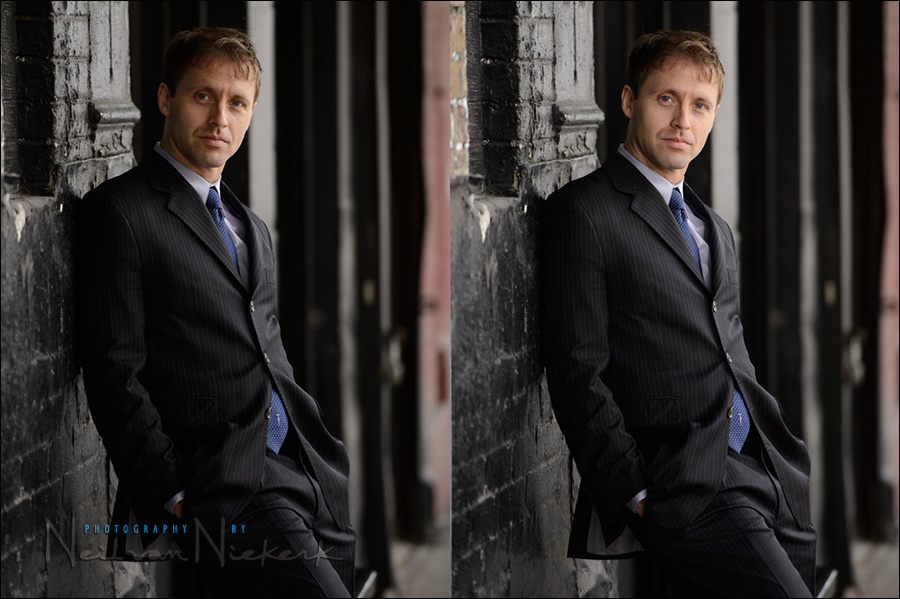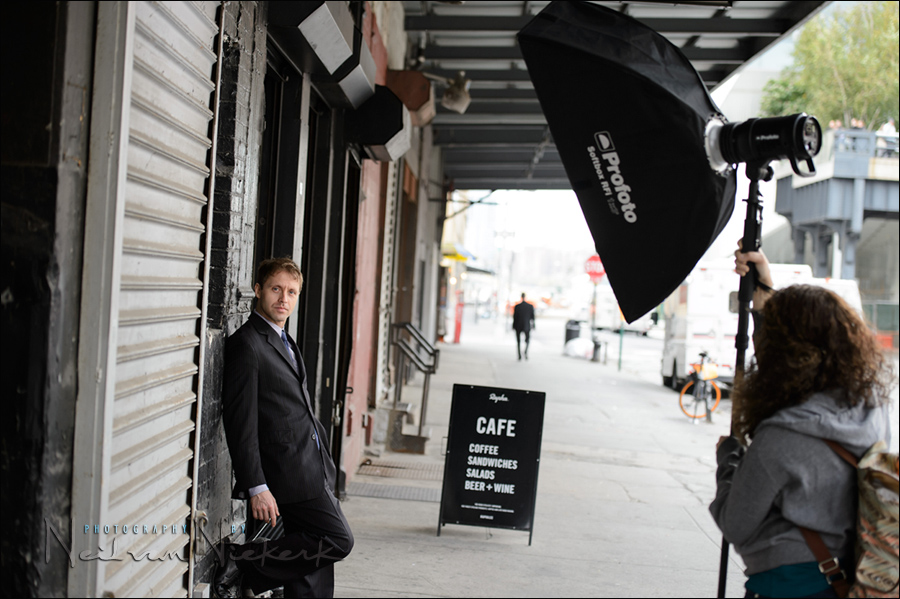 camera settings: 1/250  @  f/3.2  @  400 ISO, with off-camera flash added to the available light.
I had my assistant rotate the stripbox like that so that we could control the light that fell on his face, compared to the rest of his body.
---
I wanted the city to feature more in further sequences, but just as context.  It had to look urban, but not distract from my subject.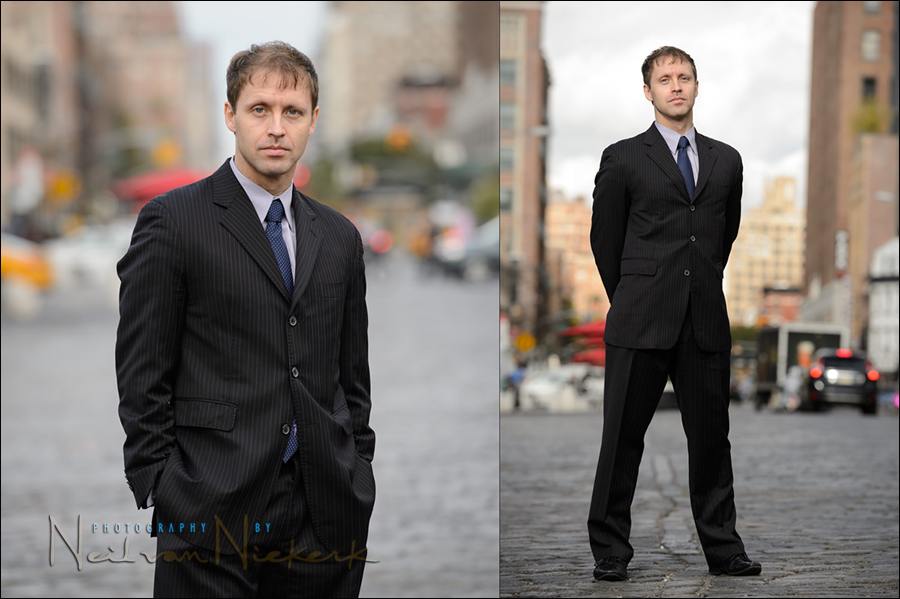 With the image on the left, the flash was mere fill, slightly lifting the contrast.
1/250 @ f/4 @ 100 ISO
With the image on the right, I wanted him to be more lit than the background. 1/250 @ f/5 @ 50 ISO
Dropping the ambient by nearly two stops, and then giving proper exposure with the off-camera flash, gave the results I wanted.  I would've wanted slightly less DoF, but I had bottomed out on my ISO already.
Working closer to my subject with the the 1×3 stripbox, is a preference, because of that fall-off in the light to the bottom half of the image. I often purposely turn the stripbox horizontally for that effect.
More of the sequence shot at 1/250 @ f/4
To have Jonathan appear crisply sharp when he jumped, I tripped my shutter at the peak of the jumps. Then, in that split-second of "weightlessness", there is not as much subject movement to cause blur.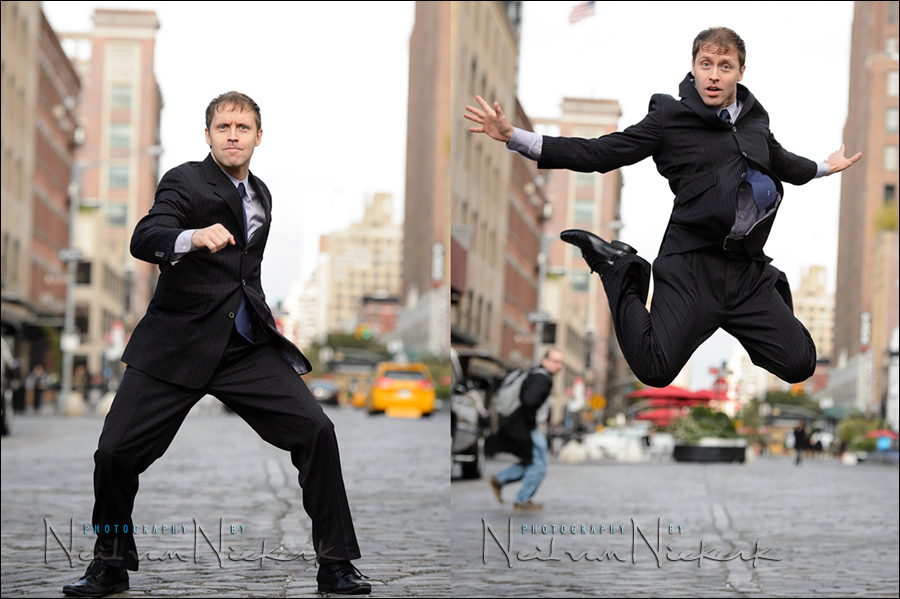 Moving around the corner, and with a change in outfit, we continued …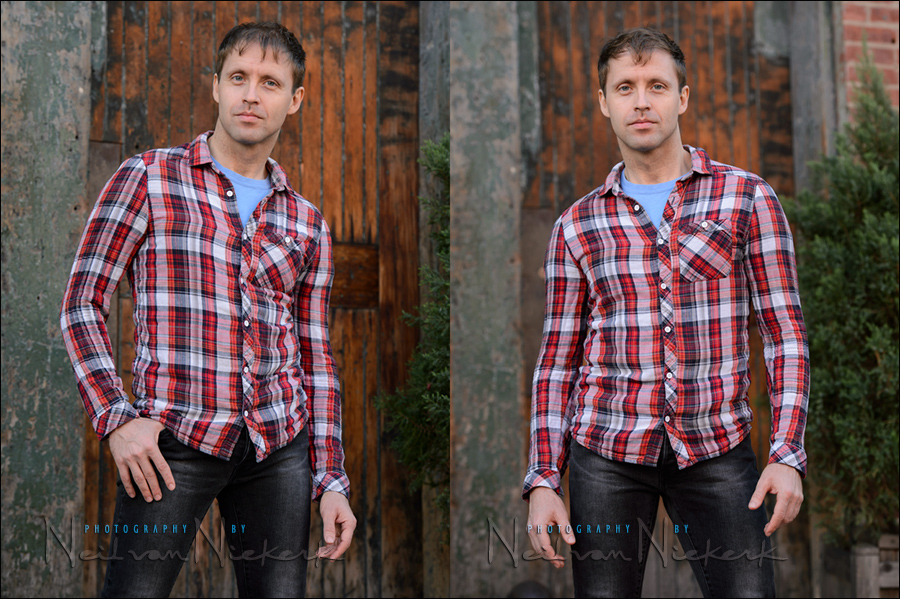 Related articles
Equipment (or equivalents) used during this photo session
… and then, the glitter suit!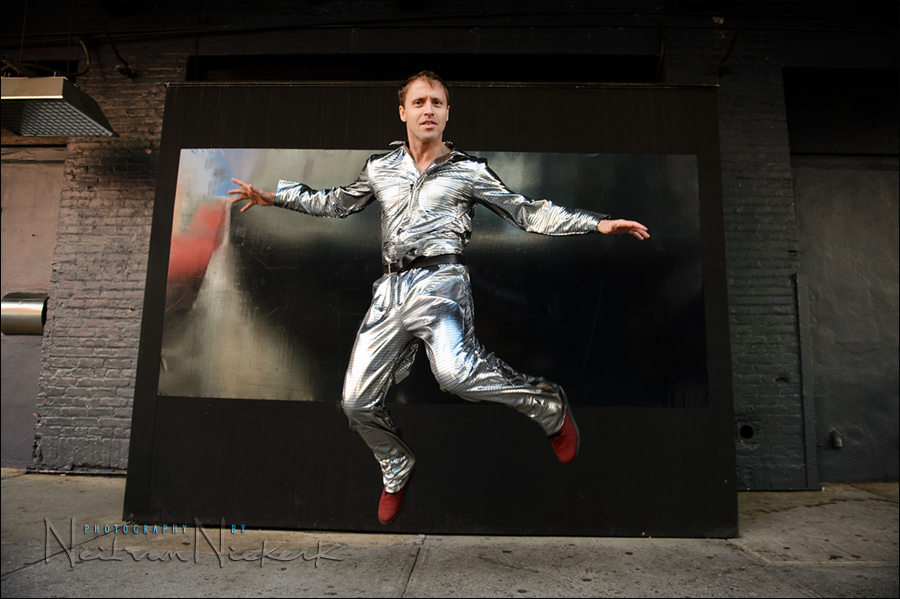 Here I machine-gunned it as Jonathan moved around and danced and did round-house kicks. It needed rapid bursts of the shutter to keep up!
Available light only,  1/640  @ f/4  @ 1000 ISO
---
Just for interest, I am adding some photos from a recent gig that he played in a NYC pub, as part of the duo, Tachyon. The pub was very dark, and it needed f/1.4 goodness and really high ISO settings.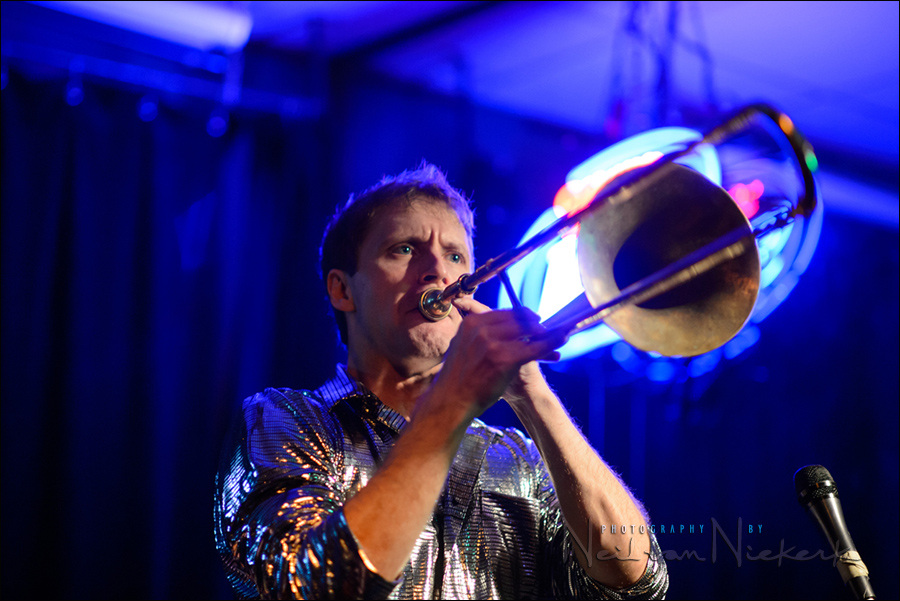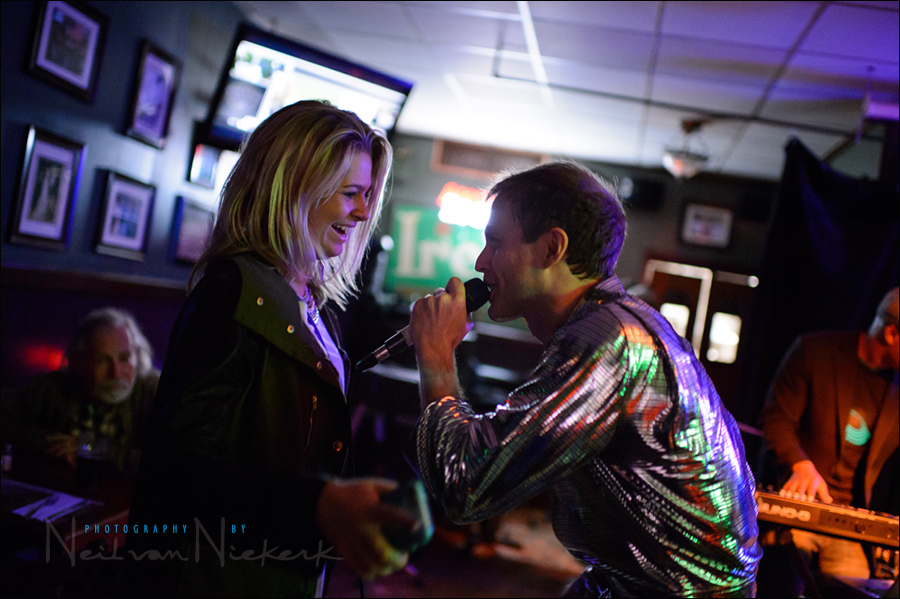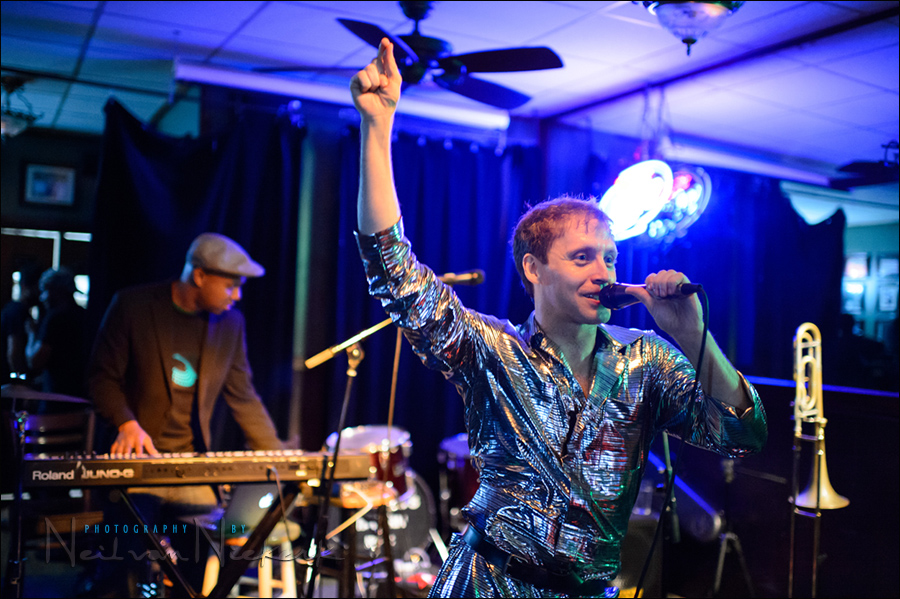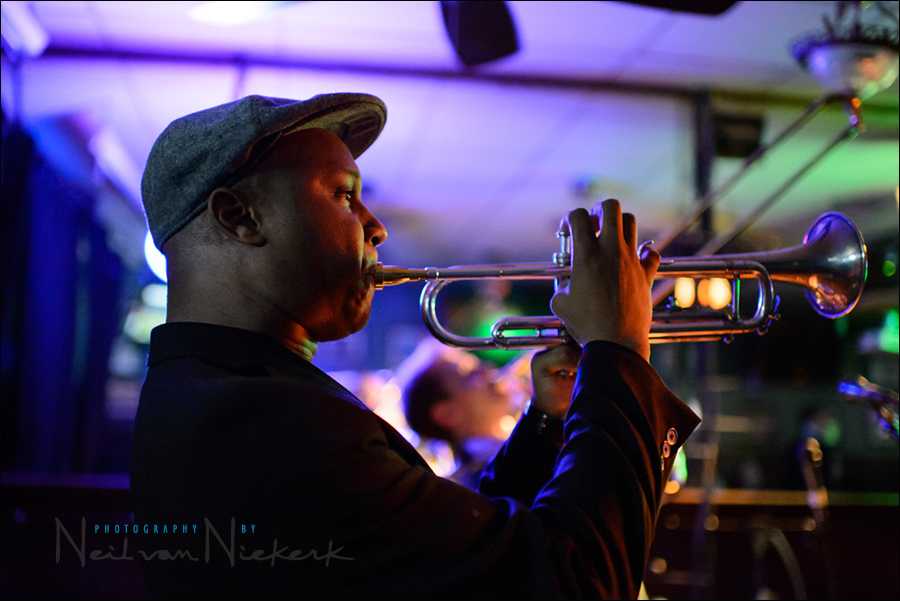 All images in the pub were shot in the region of 1/125 @ f/1.4 @ 6400 ISO with the Nikon D4.
Equipment (or equivalents) used during this photo session