Time-lapse intervalometer for Sony cameras
A night-to-day time-lapse shot from our apartment window when we recently visited Toronto. I wanted to travel lightly on this trip, so I took my  Sony A7 iii camera (B&H / Amazon) and the Sony 16-35mm f/2.8 (B&H / Amazon). And just in case, I also packed the lightweight Siriu 1004X traveler tripod with E-10 ball-head (B&H), since I anticipated doing some low-light photography, and perhaps even some time-lapse photography. Sony, in their infinite wisdom, somehow doesn't have an intervalometer built into their cameras. (Here's looking at you too somewhat, Canon.) For any time-lapses, I knew I would need an intervalometer, therefore I added the Vello Shutterboss II for Sony (B&H). If you want an intervalometer that is slightly more sophisticated with wireless control, then I would recommend the Vello Wireless Shutterboss III for Sony (B&H).
I set the Shutterboss timer to start at 2am, long after we went to bed. The silent shutter on the Sony A7 III allowed us a quiet night, without the constant clicking shutter noise. Brilliant!
I chose an interval of 15 seconds. If you want to know more about Camera settings for Time-lapse photography, please check out this link. I chose 15 seconds, because I aimed for a final video of less than 1 minute, and I knew I would have the camera shoot for 8 hours to get the transition from night to day. I always had the option then in post-production to discard frames, or even speed it up. In the end, I shortened the video by truncating the original start and ending of this video – I thought that a 30 second time-lapse clip would be short enough to hold attention, yet long enough to be captivating.
To avoid interior reflections from the glass window, I taped a black T-shirt to the window and draped it over the camera. You can still see a few spots of light in the top right-hand section of the video. I don't know where those reflections came from, but I don't think they are all that distracting in the end.
---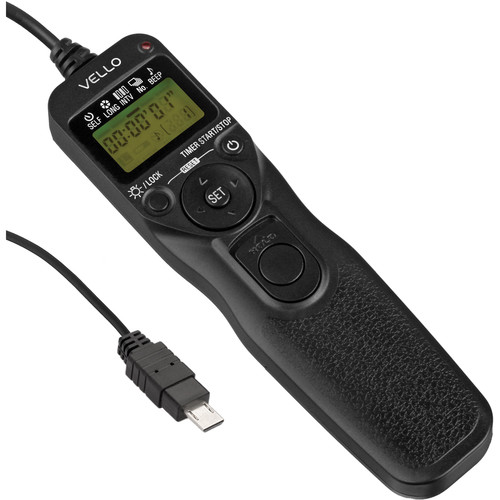 Photo gear (or equivalents) used for this video:
If you shoot with the Sony A7 III or Sony A7R III or Sony A9, and you're considering time-lapse photography, I would recommend the Vello Shutterboss II for Sony (B&H) or the Vello Wireless Shutterboss III for Sony (B&H). I have seen workarounds on Youtube which don't involve an intervalometer, but I really do think a proper intervalometer is the better option.
---
Post-Production of the time-lapse video
One of the first things I did in editing the RAW files, was to correct for the converging verticals!  Then I had to sweeten the exposures and WB of the 1,900 files that I shot.
The 'Holy Grail' in time-lapse photography is the smooth transition from night to day, or day to night. That change in long exposures at night changing to shorter exposures for daytime, can be a challenge. It is best handled by a specialized controller for that. The Timelapse+ controller is one of the best on the market right now. With this video though, I didn't use a controller for that.
I simply shot in Aperture Priority on the Sony A7 III (B&H), and the exposures of the 1,900 images were remarkably close to what I needed. The WB was also pretty good, especially for the evening images. Still, the best results with time-lapses is to allow LRTimelapse software – an essential part of time-lapse workflow – to iteratively adjust the RAW files to smoothy ramp the exposures and WB changes. If you want to delve into time-lapse photography, you will nearly inevitably end up using LRTimelapse – so do check it out.
For those who know LRTimelapse – since I shot in Aperture Priority, the Holy Grail option is greyed out. However, you can add your own keyframes where you define what exposure and WB you want. LRTimelapse takes care of that and smoothes it all out. It works beautifully.
Related articles