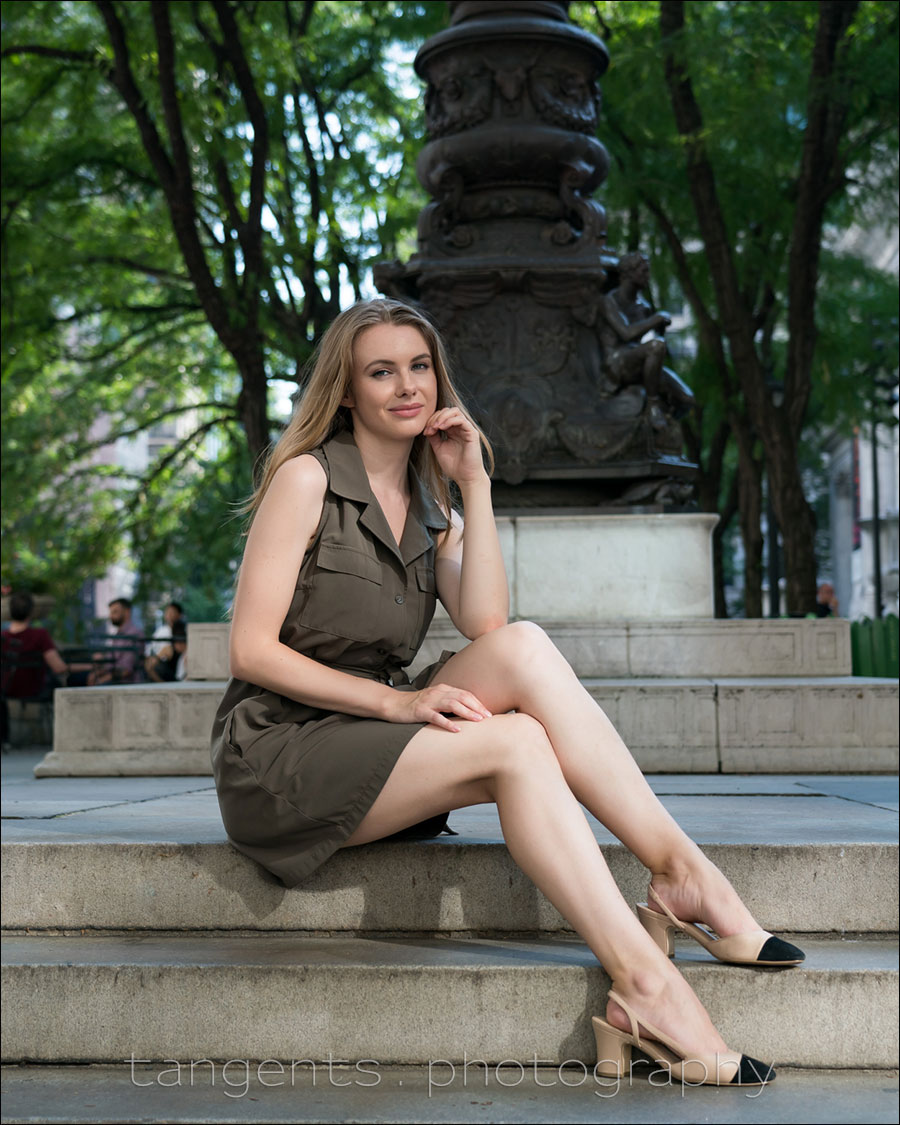 review: Sony FE 24-105mm f/4 G OSS Lens
The 24-105mm f/4 range of lenses seem like a compromise between size & weight, and the range, and the so-so aperture. We get a great range from wide-angle to short telephoto. Perfect for travel or just any kind of general photography. But we miss out on the fast aperture. There is often a compromise in the sharpness of these types of lenses – the greater the range of a zoomoften implies a loss in lens sharpness with greater chance of optical distortion and smearing. With this review of the Sony FE 24-105mm f/4 G lens  (B&H / Amazon), we're going to look at some of those things from a practical point of view – actually using the lens. I have to say upfront that I was pleasantly surprised by this lens. Optically it performed so well that I'm going to keep this as my main lens on my Sony system.
I use the Sony 24-105mm f/4 lens (B&H / Amazon) on my Sony A9 camera (B&H / Amazon) as my silent camera when I need it during weddings or corporate events. I also use it on a gimbal to shoot video. For the example photos in this review I met up with Anastasiya for a photo session in New York. I was mostly interested in seeing how this lens works in the portrait range, and specifically, when used wide open at f/4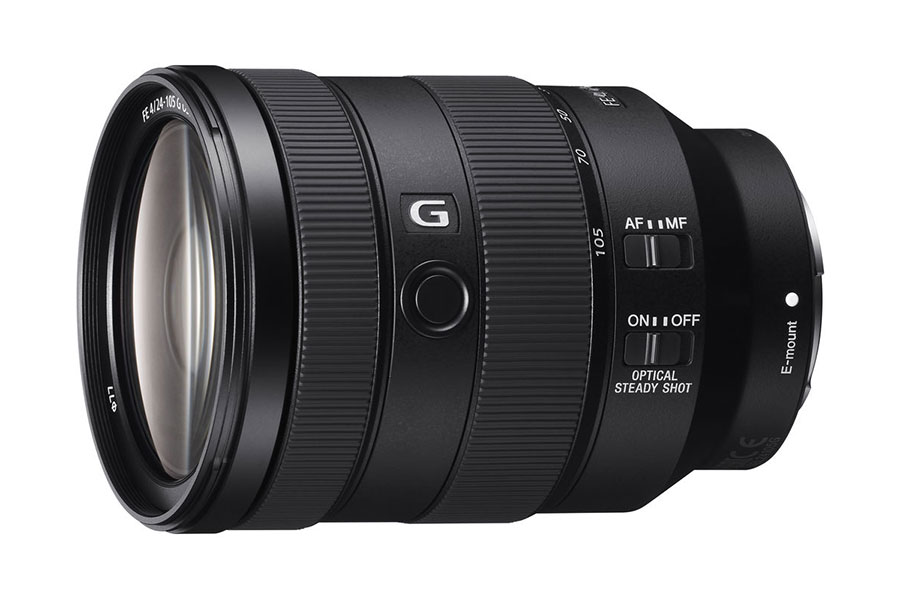 ---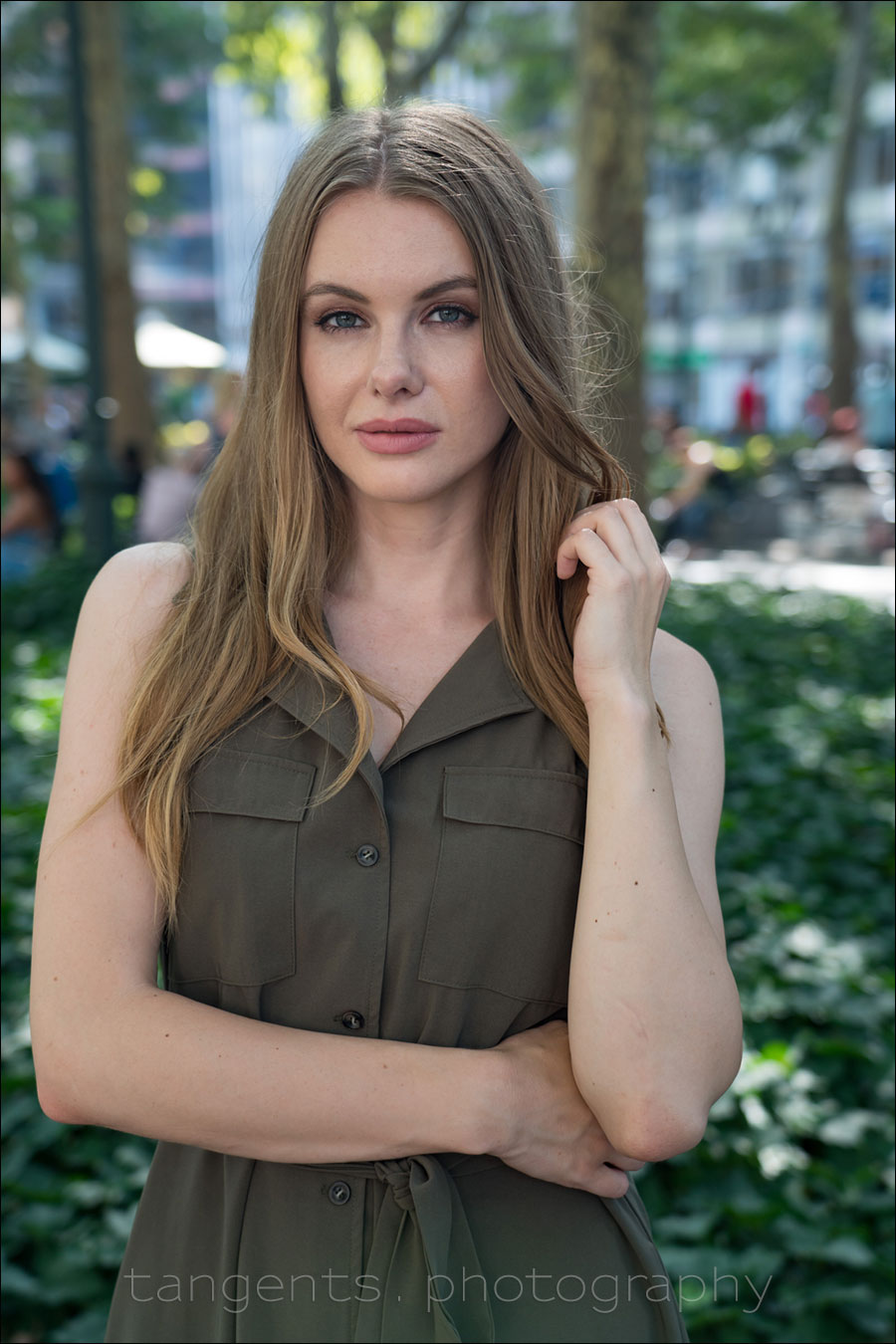 Lens sharpness of the Sony 24-105mm f/4 G
First of all, the sharpness at 105mm at f/4 really surprised me. Below is the 100% crop of her eyes, to see the detail in her eye-lashes, with Sharpening set to a default of 20 in LR:
---
Bokeh of the Sony 24-105mm f/4 G
In the main photo above, and this image below, look at the bokeh – the way the background is rendered. There are no harsh double lines or donut circles to the highlights. The Canon 24-105mm f/4 has harsh bokeh. The Sony in comparison looks remarkably smooth for a lens of this range.
I want to reaffirm again that shallow DoF isn't directly related to a pleasant bokeh. This article has an example of harsh bokeh from a lens with a wide aperture: Bokeh vs shallow depth-of-field (DoF). So don't fall into the trap of thinking that f/4 implies poor bokeh, and a fast aperture implies good bokeh. It doesn't correlate like that.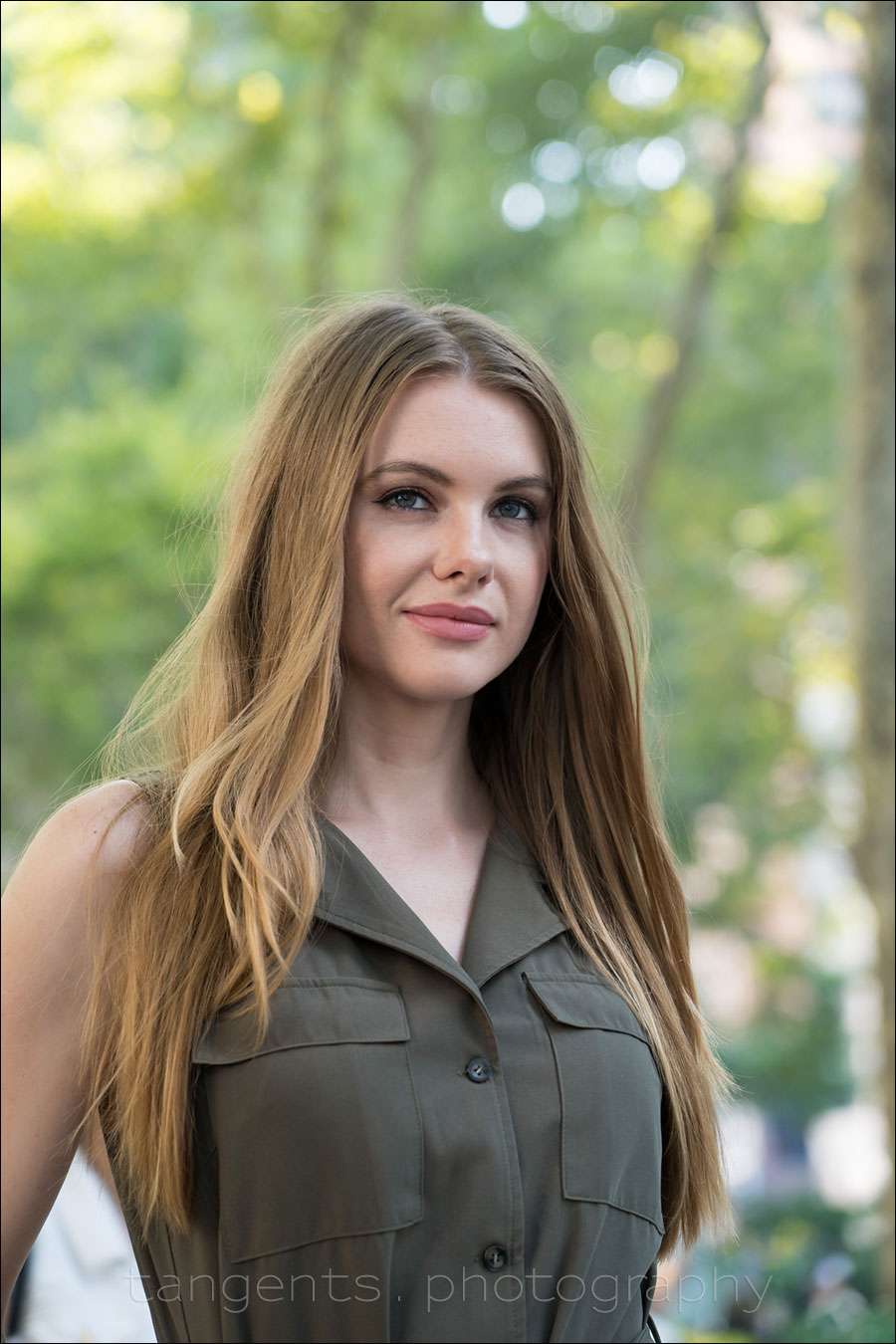 ---
Flare
In the few images where there was a chance of flare, with a much brighter area within the frame, it looked like the lens handled it very well.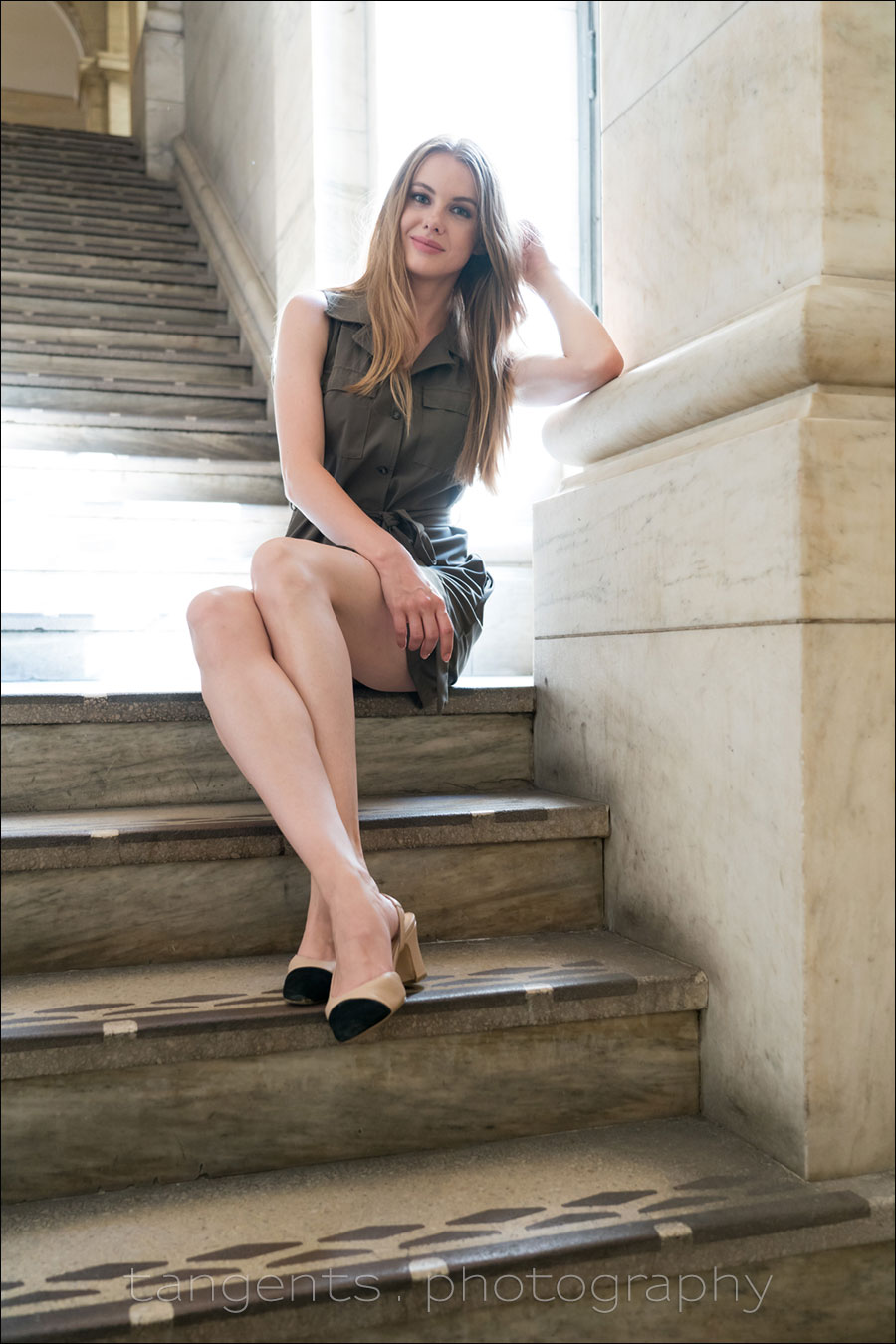 1/80 @ f/4 @ 1600 ISO — lens zoomed to 35mm
---
Lens distortion
Most (all?) zooms exhibit barrel and pincushion at the extreme ends of the range. This is especially noticeable when the zoom range is large. Therefore with zooms in the 24-105mm range, you will see barrel distortion at the wide end, and pin-cushion distortion at the longer end. With easy correction in software, this isn't a problem any more – although, there will be some reduction in resolution as pixels get shifted around to correct for optical distortion.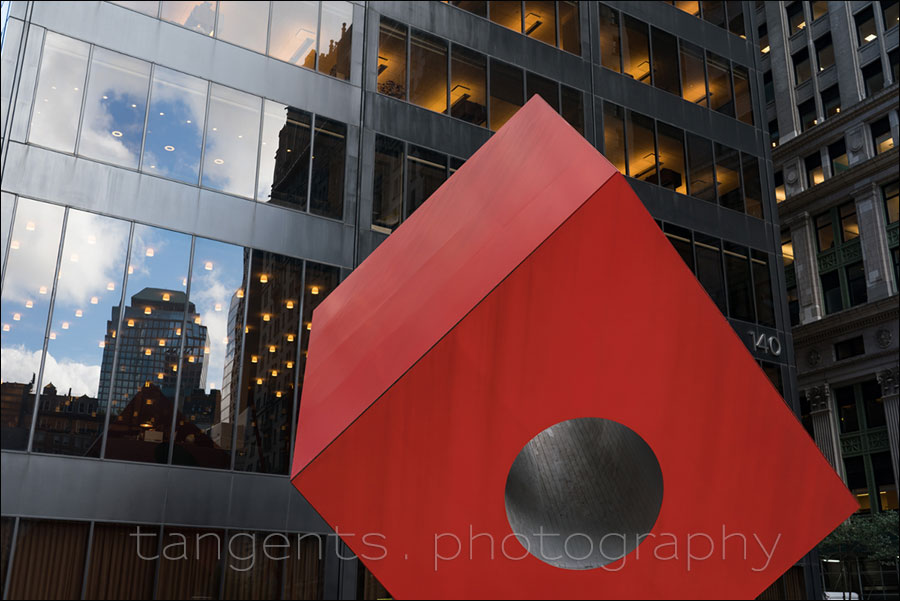 ---
More images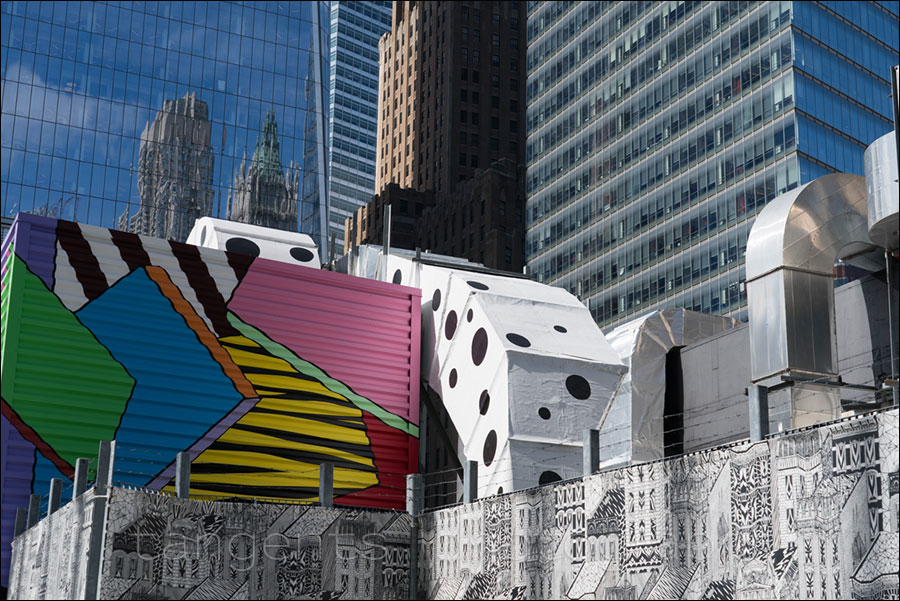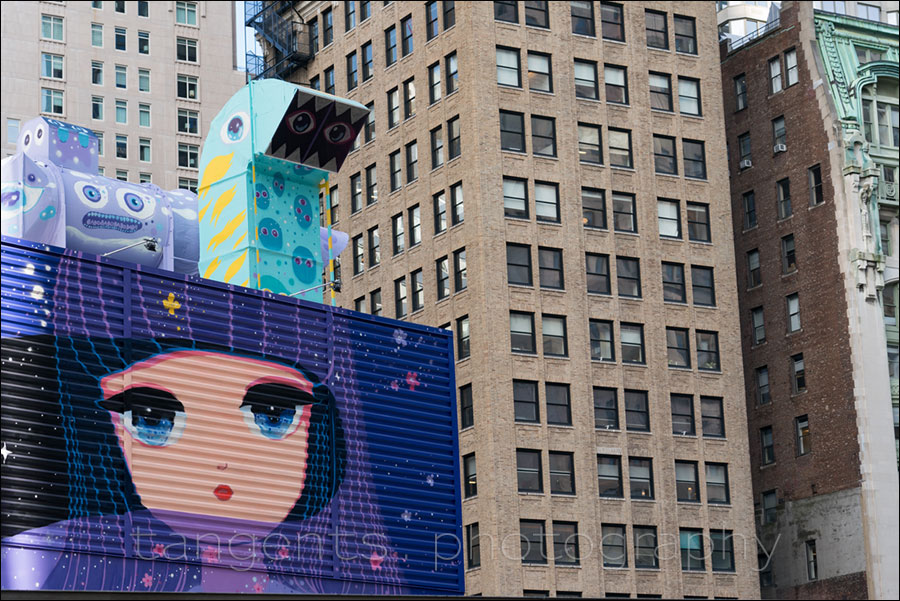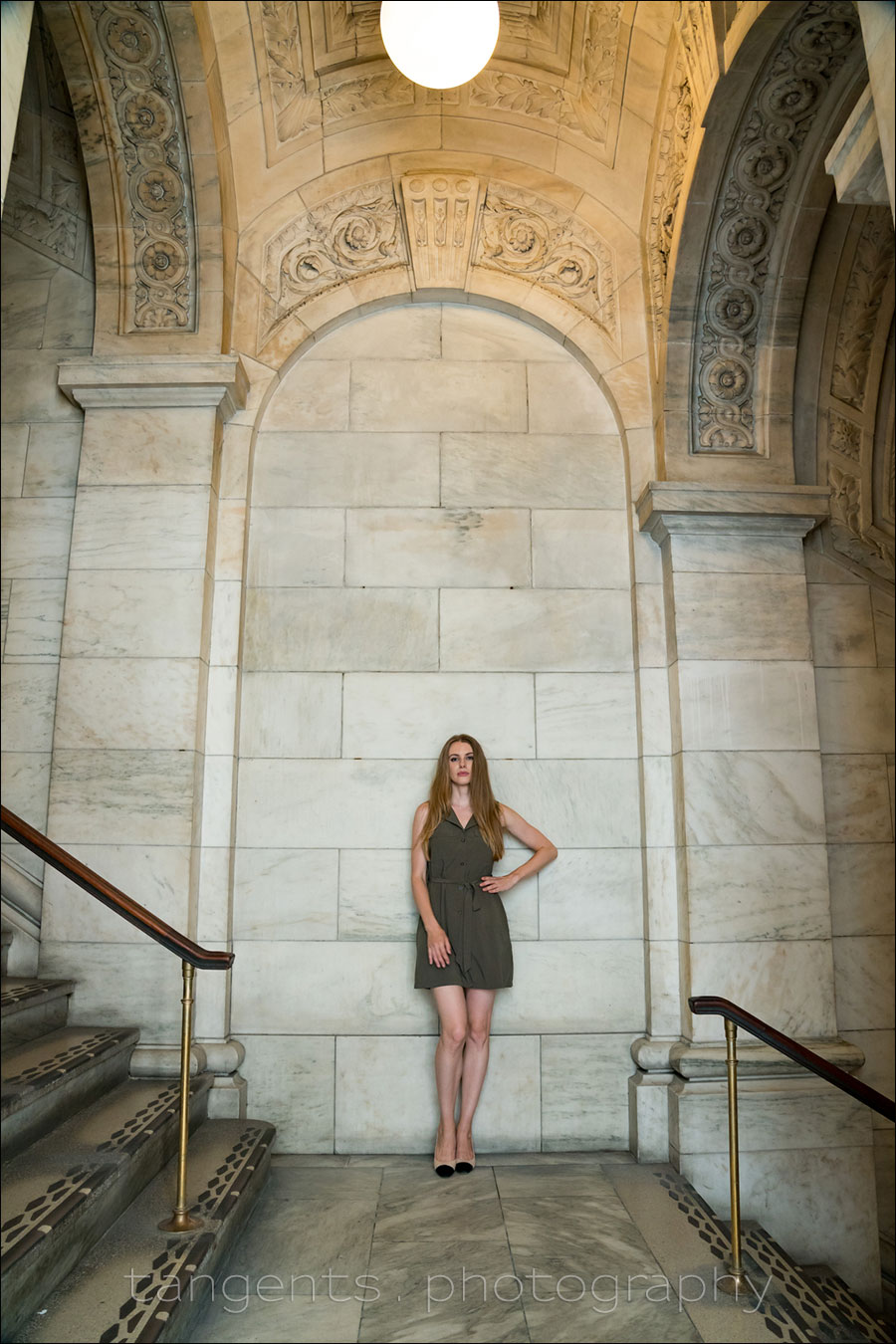 Summary
The lens feels solid and well built. It gives you a wide focal range, with superb optical quality.  And it has built-in stabilization via Sony's Optical SteadyShot (OSS) Image Stabilization. The nine-blade diaphragm and optical design, gives a surprisingly pleasing bokeh. Clearly I am very impressed with this lens, and I highly recommend it.
Related articles