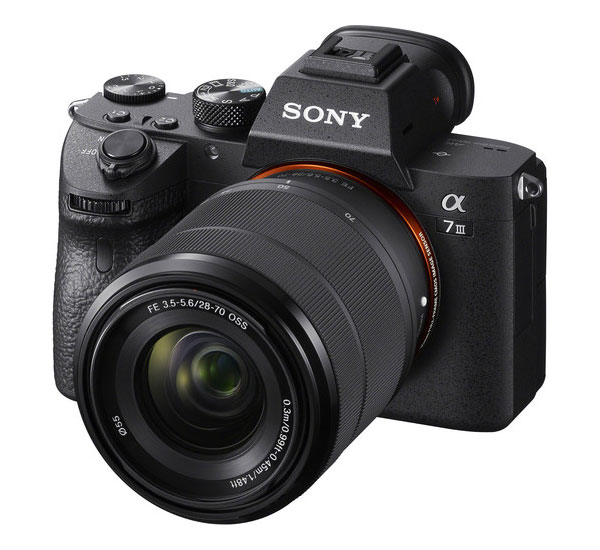 Advantages of Mirrrorless cameras over DSLRs
There has been such an increasing buzz in the past few years, you'd easily think this is all hype. And you would be correct, at least partially. I mean, masterful works of photographic art have been created over the years with lesser cameras than we have available today. There are several things which make the experience of using mirrorless cameras different than DSLRs. Whether these differences add up to advantages that make a difference, will depend on your needs as a photographer.
So what then would be the advantages Mirrorless cameras have over DSLRs … and is there anything we'd even need in our photography?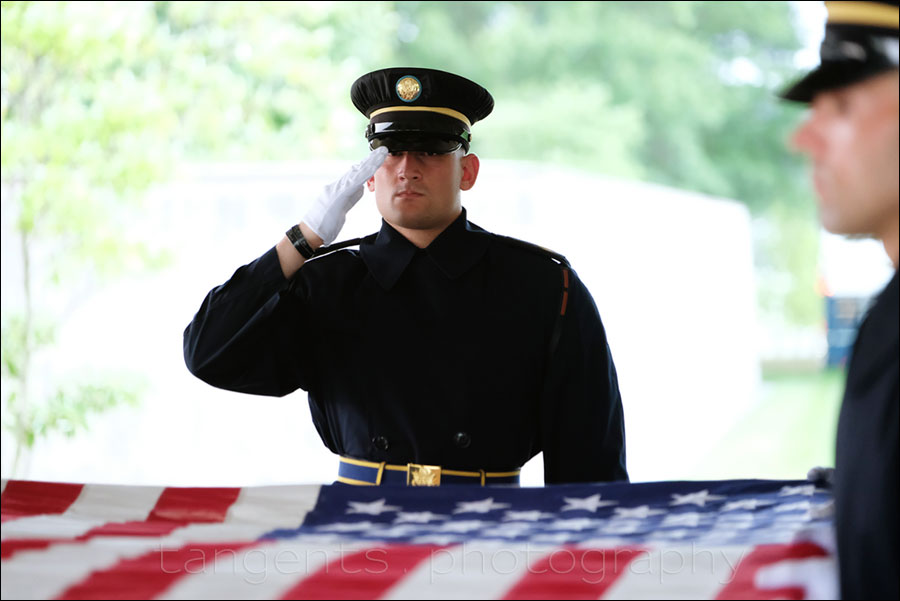 Silent shutter / Electronic shutter
In a previous article we discussed the advantages and disadvantages of the silent / electronic shutter. The benefit of a silent shutter will be very obvious to anyone who has ever photographed a corporate event or a wedding ceremony. Wildlife photographers will especially embrace this. Imagine, you could fire off rapid bursts of frames without disturbing the animal you are observing.
The photo above was taken during a memorial service at Arlington Cemetery. The sound of a camera clicking away would have been intrusive to a huge degree. With the Fuji X-H1  (B&H / Amazon), using the silent / electronic shutter, there was absolutely no sound. With this camera the mechanical shutter itself is pretty quiet, but the ceremony here needed absolute silence from the camera.
The disadvantage of the electronic shutter, is that we can get the "rolling shutter" effect when we pan the camera. This is due to how the sensor scans the scene.
It can also lead to banding, as this example below will show.  (This photo also appears in the linked article on Electronic shutter vs mechanical shutter.)
The sensor readout of the Sony A9 (B&H / Amazon) is 1/160th of a second, and is much faster compared to the slower readout of the Sony A7R III and Sony A7 III (1/40th sec). This means the Sony A9 camera will be much less prone to this unfortunate side-effect.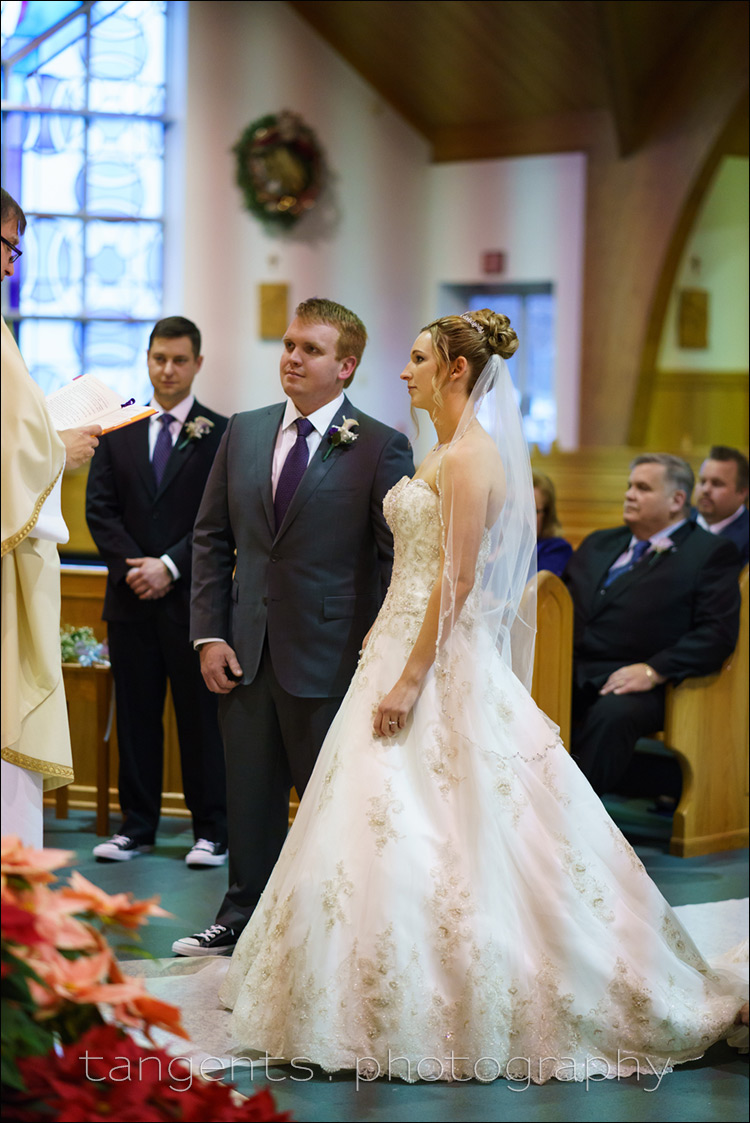 Focusing accuracy and speed
There is an essential difference in how DSLRs focus, vs how Mirrorless cameras achieve focus. Mirrorless cameras use the data directly from the actual sensor to achieve focus, instead of a separate AF module. This leads to greater accuracy, and a larger area covered by the AF sensors.
There are two different systems that modern cameras use to acquire auto-focus – Phase Detection, and Contrast Detection.
DSLRs use phase detection to acquire focus – there is an AF module in the mirror-box of the camera that senses light from a secondary mirror. It is fast and accurate, but alignment errors can happen.
Contrast Detection is measured off the sensor itself. This gives great accuracy. However, phase detection can be sluggish. You've seen how slow AF can be when you switch your camera to Live View mode.
The most recent mirrorless cameras use a combination of the two as a Hybrid Autofocus system – you get the speed of phase detection, and the accuracy of contrast detection.
The other implication of measuring focus off the sensor itself, is shown in mirrorless cameras having a much larger area of the scene that is covered by the AF sensor points. With mirrorless cameras, the multitude of AF points cover something like 90% of the viewable screen. Using off-center focusing points are more accurate than you can expect with most DSLRs. DSLRs also tend to have the AF points grouped around the middle of the screen.
---
---
Manual Focus
Focusing manually with a mirrorless camera is a much better experience than with a DSLR because you can view the zoomed-in image in the viewfinder. Much easier to see in bright light than the back of your screen. While you can zoom in using Live View in most of the newer batch of DSLR cameras, there is the comfort and ergonomic aspect as well of holding the camera to your face with a mirrorless camera. No need to hold the camera extended in front of you.
If you wears glasses, viewing the back of your camera held at arm's length, can be a pain. Viewing the scene (or images you just shot) through the viewfinder is more comfortable, because you can set the diopter setting to match you eyesight.
WYSIWYG preview of the subject & scene
What you see is what you get. Mirrorless cameras have a default of showing you in real time, the actual (ambient) exposure, as well as any in-camera effects that were added. This would be a problem in the studio of course, since the viewfinder would be impossibly dark at apertures like f/11 … so there is an option to disable this feature so that you can actually see the scene in front of you.
With mirrorless cameras you can then dial aperture or shutter speed (or ISO), or your exposure compensation, until the exposure looks good in the viewfinder or back of the camera.
Other benefits of mirrorless cameras
Video:  Without the mirror there, the experience of shooting video is entirely different. The focusing options also improve.
Weight and size:  This reason is often given as an advantage, but is is debatable. Once you add a grip to a mirrorless camera, the size isn't that much smaller. And when you add an 85mm f/1.4 or 24-70mm f/2.8 then you have pretty much the same size camera & lens combination as with a DSLR. For me then, this is a debatable and not important.
No mirror slap:  There is no vibration because of the mirror's movement. No "mirror slap" to contribute to shake. Add the electronic shutter where you have no shutter moving either, it allows you in theory to hand-hold your camera at lower shutter speeds than a DSLR.
No viewfinder blackout:  Cameras like the Nikon D5 and Nikon D810 have remarkably short blackout times from the mirror flipping up and down … but with mirrorless cameras there is no viewfinder blackout.
Summary
I am really comfortable using a DSLR, and I love the immediacy of the optical view of the scene in front of me. For at least the foreseeable future, my main camera system will be based around Nikon DSLRs. Currently I have two Nikon D5 bodies as the system for weddings and events, and several D810 bodies for commercial work. With that, I am steadily using mirrorless cameras for some aspects of my work, for the very reasons mentioned above.
I'd like to hear your opinions on this. Please add your comments below.
Related articles